Photographers: Kelly
Videographers: Kelly
Writer: Elizabeth
Editor: Tiffany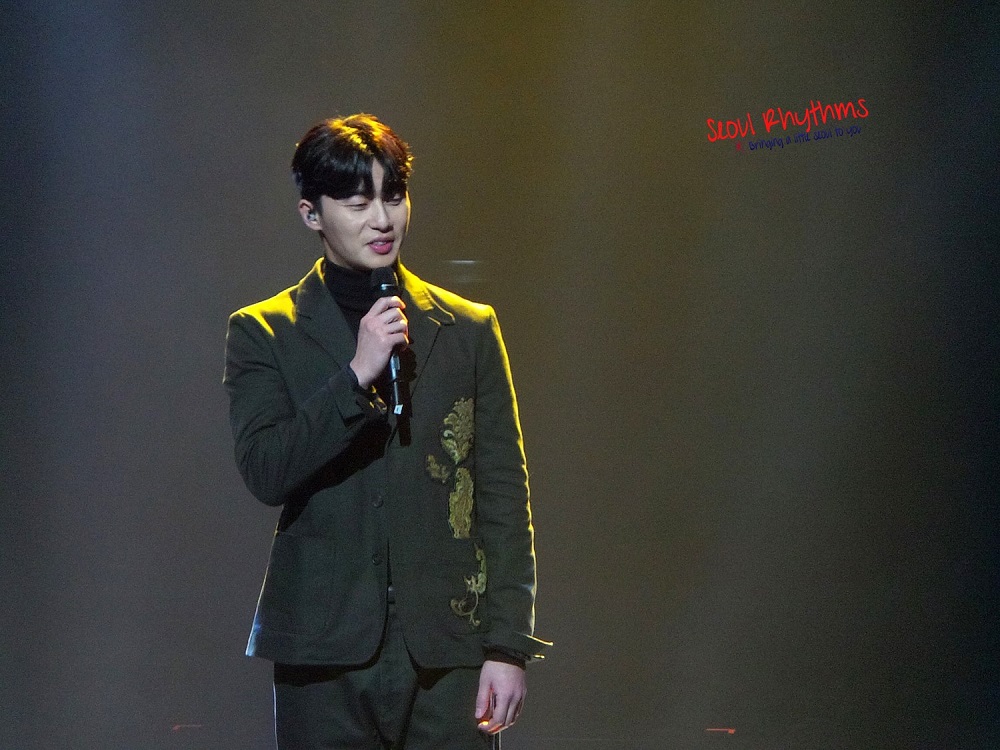 Known as the nation boyfriend, Park Seo Joon finally stepped foot onto our sunny island and held his first fanmeet "Guess Who?" on 4th November 2017.
Life Journey Sharing
The fanmeet started off with the segment "Life Journey Sharing". As photos of a very young Park Seo Joon till his military services were being shown to the fans on screen, he held a talk segment with the host.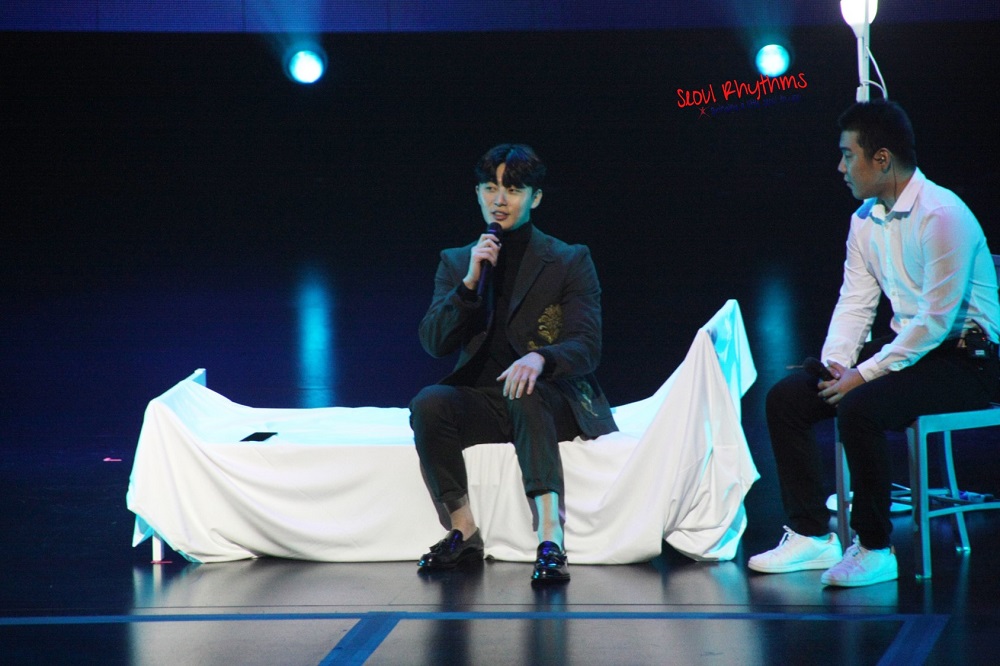 The quick-witted actor mentioned that as everyone wore the same uniform and looked the same, he had specifically added in special effects on the photo so that his fans could recognise him easily!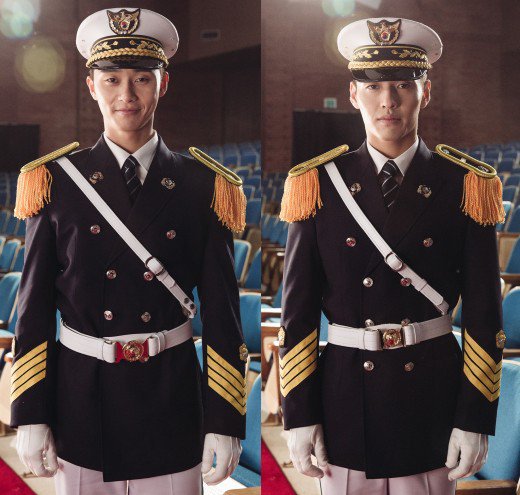 When he was asked to rate himself in terms of looks dressed in police uniform for the movie 'Midnight Runners', Park Seo Jun expressed with confidence that he would score 500 points out of 100! (HA! Looks like somebody really loves the smart uniform look!)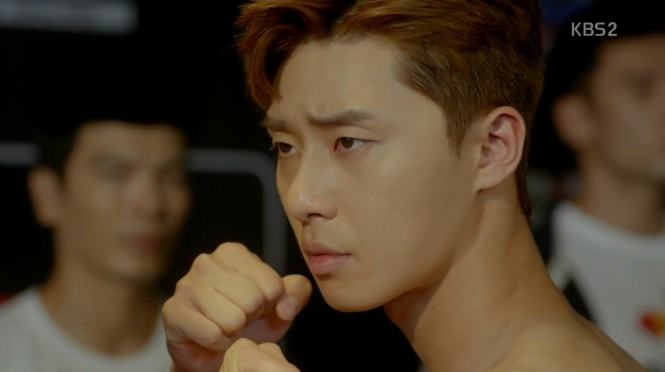 His recent drama 'Fight for My Way' was not only popular with the audience, it also crafted a deep meaning within himself, particularly the scene where his character (Dongman) decided to pursue his dreams as a MMA fighter and shouted "Yes, I want to do it!" in the middle of the road.
The actor mentioned that he still get goosebumps whenever he thinks or re watch this particular scene. "I am thankful to be pursuing my dream as an actor as acting is something what I really want to do. I hope the audience can think about their life and feel through this particular scene. If I can manage to pass the message across, then I would think I am a successful actor."
And thanks to this drama, he has been able to do a Asia Tour to meet his fans.
(FM photo)
The other highlight for the night is where lucky fans heading up the stage playing games and having a handmade cooked meal done by Chef Park as well! The lively emcee hype up the atmosphere with an impromptu Q&A session for the audience to ask Seo Joon any questions where the actor accepted the challenge with a smile!
Fan A: What's your ideal type of girlfriend?
Park Seo Joon: Someone who loves me
Fan A: Saranghaeyo ( 'I love you')
Park Seo Joon laughs~
Fan B: Learning Korean language is very hard.
Park Seo Joon: I can really feel you because even I find it hard to learn Korean language for myself. But you can learn Korean better from watching my dramas. Fighting!
Fan C: Would you recommend a travel destination in Korea where fans pay a visit to?
Park Seo Joon: You can come to my house!
Before the show ended, Seo Jun shared upon the grief he had been feeling for recently due to the passing of senior actor, Kim Joo Hyuk. Nevertheless, he was really thankful in receiving so much energy and strength from his Singapore fans which made him felt recharged.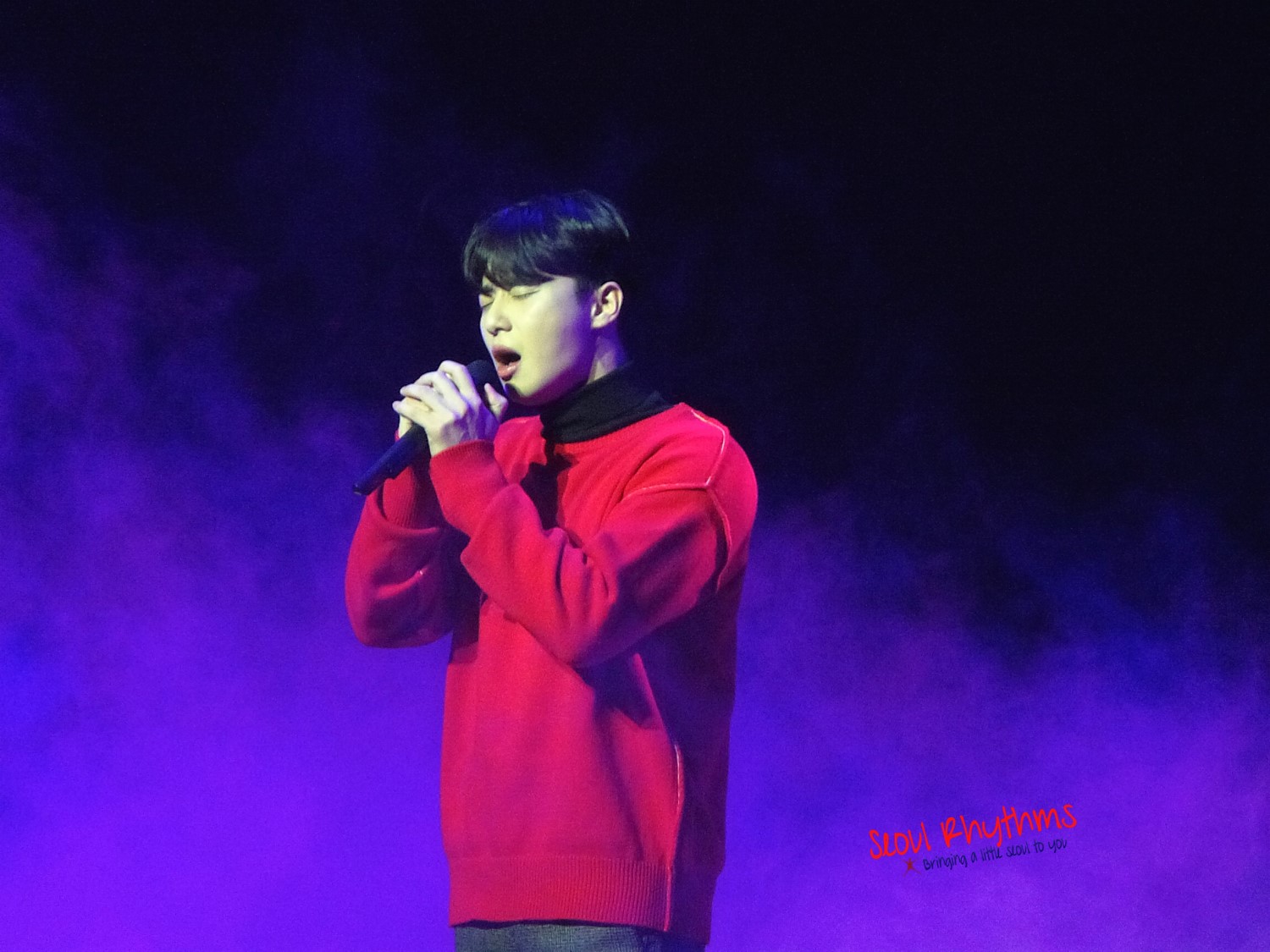 The fanmeet ended with Seo Joon singing <소녀(A Little Girl)> from Reply 1988, followed by his own song <내 맘에 들어와 (Come Into My Heart> from Witch's Romance for the fans.
The entire fanmeeting was enjoyable! I'm sure the fans felt the same way and would be anticipating to see even better projects from the actor himself.
'Heal Me, Kill Me' was the first drama that leads me to learn more about Park Seo Joon as an actor as I was amazed by his acting skills! This introvert guy indeed has some form of charm + his witty-ness that could easily attracts anybody!
I believed that it must be tough for Seo Joon to carry on for a fanmeet with a heavy heart after the lost of Kim Joo Hyuk; but still, he was really professional in carrying himself throughout the entire event!
Now, I'm gonna sit back and wait patiently for his next project as I believed it would definitely be another hit from this humble & hardworking actor! Hope to see you soon SeoJoon! 😉
Thank you UnUsUaL Entertainment for the invitation for the presscon and fanmeet!