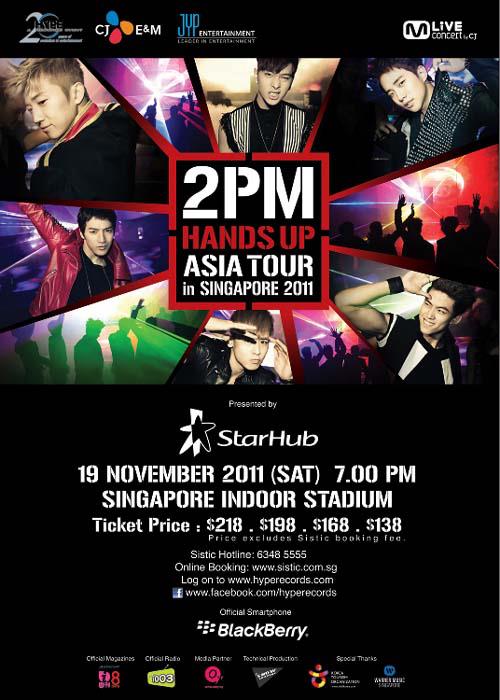 The ticket sale starts in a few hours. I'm sure quite a number will be up early on a Saturday morning just to make sure they are amongst the first to get the best seats possible. So if you are still up and trying to decide figure out the details. Here they are:
2PM Put Your Hands Up Asia Tour 11- Singapore
Date: 19th November 2011
Time: 7pm
Venue: Singapore Indoor Stadium
Ticket details:
Cat 1, 2, 3 (mosh pits) = $218 (1,800 tickets)
Cat 4 (seated) = $218
Cat 5 = $198
Cat 6 = $168
Cat 7 = $168 (Restricted view)
Cat 8 = $138 (Restricted view)
Here's the seating plan. It's a T-shape stage, that's why there's 3 mosh pits.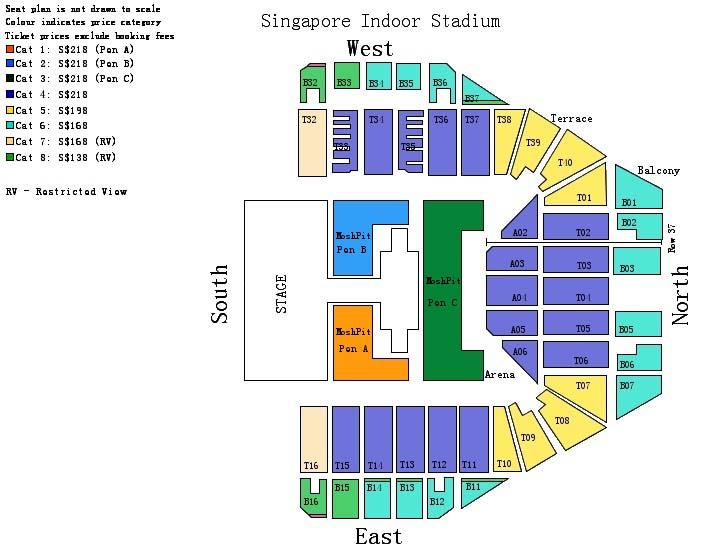 Ticket sales starts on 8th October 11 (that's today) at sistic.
9am via internet sales and 10am via counter sales
The booking fees of $3 is waived for the first 1,000 tickets bought by Mastercard for the $218 category.
I think that would be largely all the information available now. But you can check on Hype Records's facebook for regular updates.
2PM debuted in 2008 and has risen greatly in popularity over the years, despite the controversial sudden leaving of Jay Park, their leader (then again, it helped to raise their profile). Their first visit to Singapore was in 2008 for the first Korean Festival and the first every K Pop concert. They were really a rookie group but they still put up a very energetic performance on stage. I remember they were turning somersaults during the performance of their debut hit '10 out 10′. (Btw, the very sexy girl in the mv was G.NA, who has also since debuted and is a pretty decent singer).
Their next visit was last year for Mnet Ultimate Live concert in December. There was even a fan sign then. Did you go? (for the rest of the photos, check out Seoul Rhythms' FB here)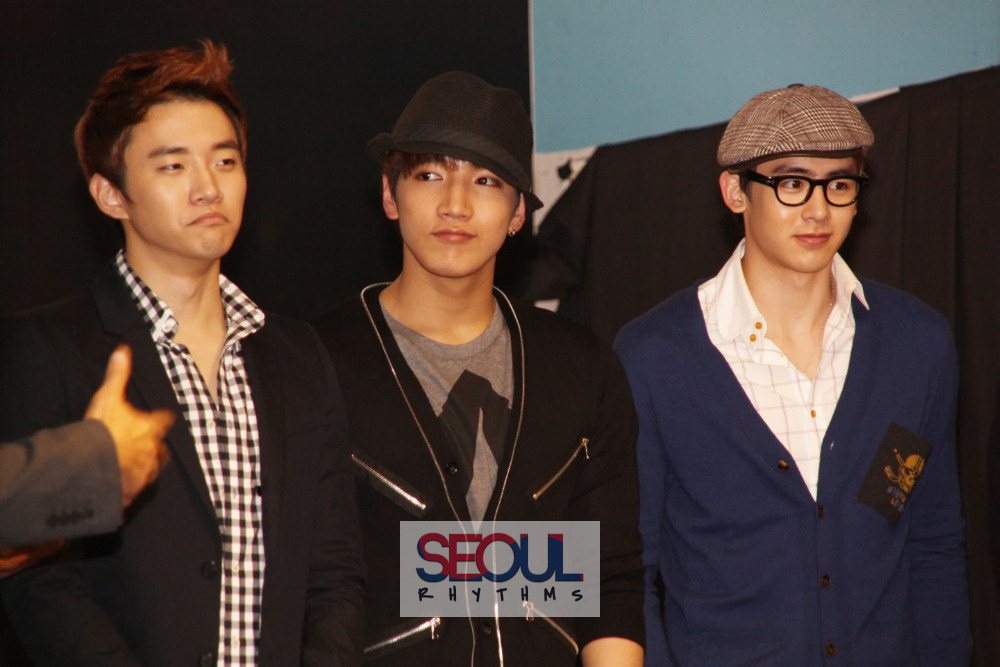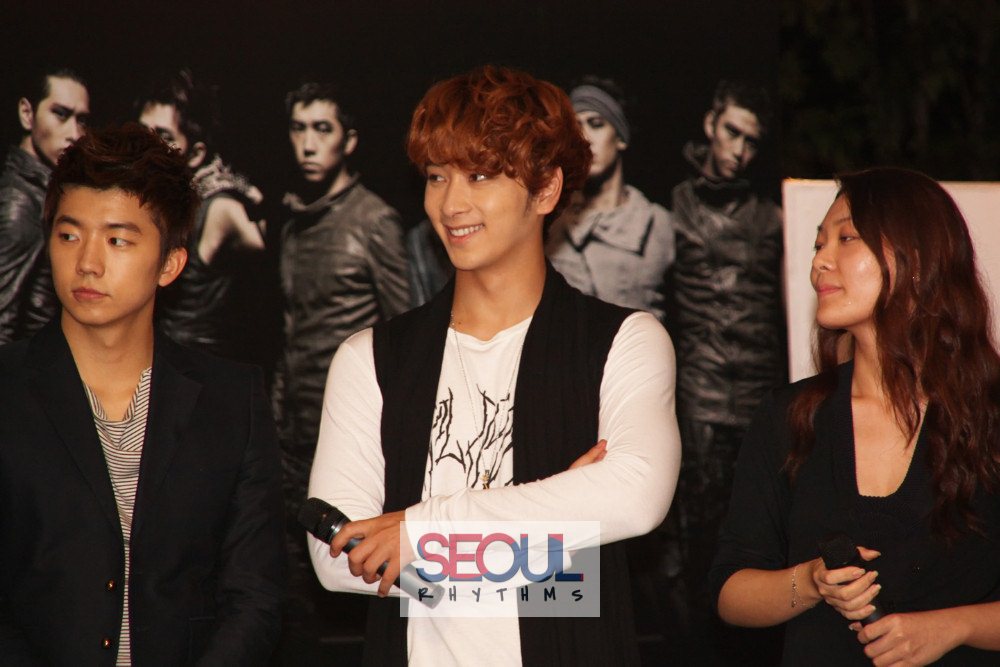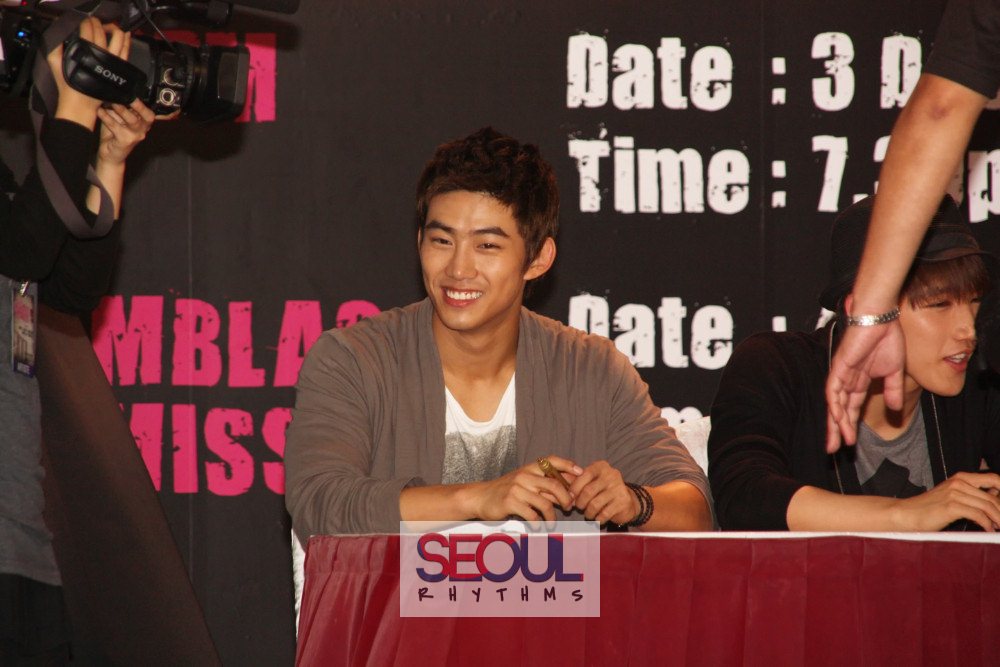 And of course, their last visit was in May this year when they were here to film their mv, 'Put YourHands Up'.
I'm sure Singapore will hold special meaning for them because of the mv. Everyone now…
PUT YOUR HANDS UP SINGAPORE!