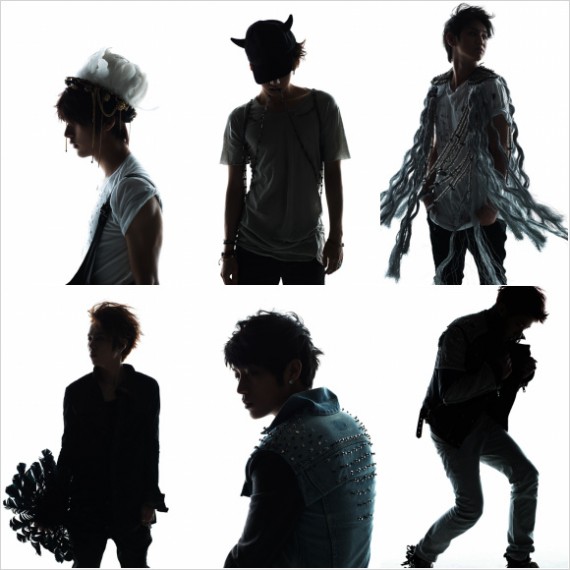 So Beast will be back to Singapore again. This time, I expect even more interest than last year as their latest album has done very well.
Instead of Universal Music Singapore Regional, it will be organised by Bling Entertainment with Creators Production taking care of the technical production.
So here's the gist:
Venue: Max Pavilion
Date: 5pm, 2nd July 2011
Price range: Cat 1- $158, Cat 2- $128 & Cat 3- $88
For Cat 1 ticket holders, the organiser will pick 100 very lucky fans to attend a High-5 event after the fan meet. There will be an official photographer to take the lucky fan's photo.
Programme:
1) Beast will sing at least 8 songs
2) Random selection of audiences to play games with Beast
3) Interaction or Q&A between the band and the fans.
Duration: 100 minutes
Ticket sales: Ticket sales has started via sistic.
T&C: Each person is allowed to buy a maximum of 4 tickets
Official merchandise will be sold and presents for the boys will be collected. And the details for the merchandise are out finally. I think they are very, very affordable. (click on the picture for a bigger image)

According to the official press release, the stage will be special and special effets will be used (fireworks, Large LED screen etc). In other words, more like a mini showcase than an ordinary fan meet.
Dance competition: A dance competition will be organised and here are the details:-
Rules & Regulations
1. No more than 6 members. Member (MUST) be ticket holders for THE 1st Beast Fan Meeting Asia Tour .
2. Can be all female, all male or mixed. No age limit.
3. Maximum time of peformance is 4 Minutes and 30 Seconds
4. Music piece is "Shock" track.
5. Dangerous props and Acrobatic Stunts are NOT ALLOWED
Email the link of your audition video & the following information to: sg.b2st@gmail.com
Subject title: Dance Contest
Group Name:
Members:
Contact Numbers:
URL address of uploaded dance video clip:
Scanned copy of tickets or sistic transaction receipt( ESSENTIAL!)
Please also include an introduction of your group of no more than 1 minute and why you love Beast!
Deadline of submission of entries: 20 June 2011 23:59 (over liao, so if you have not received any notice from the organiser)
Winners get a chance to be on stage with Beast (Wah!) as well as Beast merchandise
Judges for the dance competition:
1. Management team in Bling Entertainment, Creator 's Production and Beast artiste management team
2. Management team will judge each submission based on dance content, dance execution and dance styles.
Check out Bling Entertainment FB and Creators Production FB for more information.
Here's the greetings from Beast to Singapore fans
httpvh://www.youtube.com/watch?v=qqyPwVccLCU
Bling Entertainment will also be organising Kim Hyung Jun's Fan Meet on the 17th June 2011. I'll post those infor on another post.
Not really part of the official event but if anyone of you SGB2UTIES want to win the bigest autographed poster eve, check out Universal Muisc Singapore Regional's promotion. The fan fan who bought the most albums (lcaolly from Universal Music Singapore of course) will stand a chance to win this.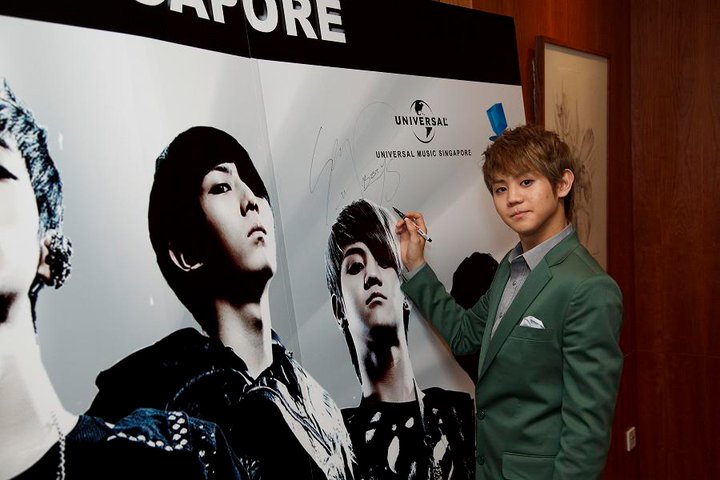 How to win?!
– Send in your purchase receipts (scan or take a photo) of Beast's Albums (any titles) to umcontest@hotmail.com
– Let them know that you have submitted by leaving a comment on the UMS FB page
– Deadline: 15th July 1
The one with the most purchase of Beast albums will win!
– Closing Date: 15th July 2011
Need more incentive to buy the albums? If you buy the latest  album- Fiction & Fact from HMV, you stand a chance to win tickets to the fan meet on 2nd July. Not sure when the lucky draw ends though but I'm guessing it will be soon. So hurry!
So have you bought your tickets yet?