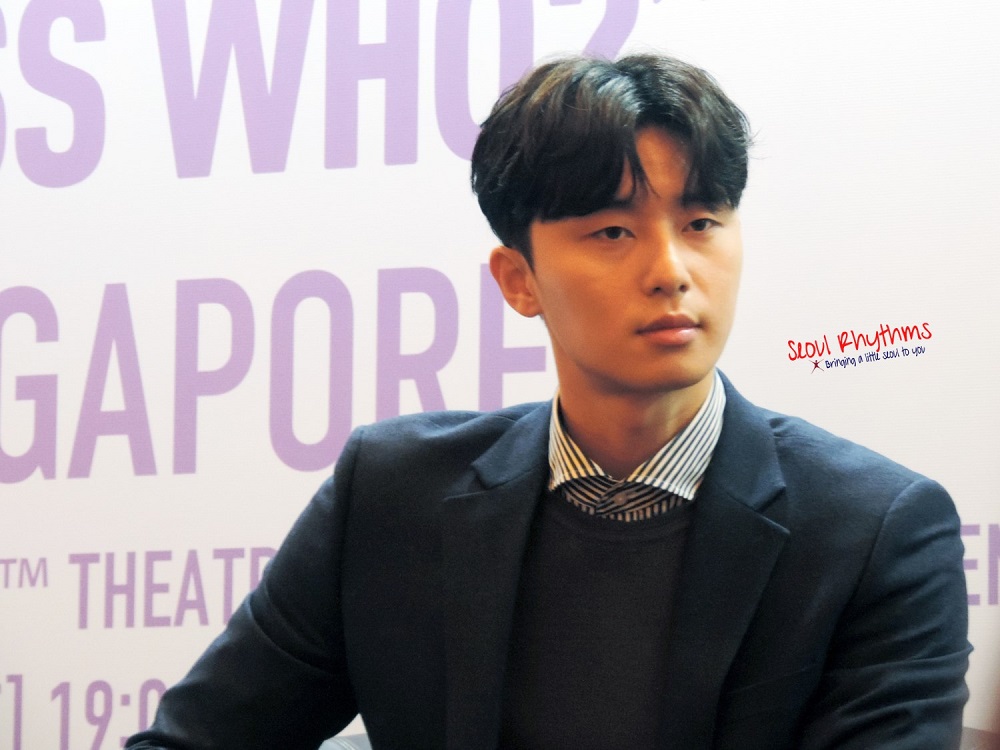 The press conference for Park Seo Jun's Fan Meet, 'Who Are You?' turned into a mini food tasting event. Presented with a slice of Singapore's famous pandan cake and a fresh coconut, the self confessed cake lover loved it but did not finish it. The fit and well toned actor watched his diet and exercise regularly to maintained his physique.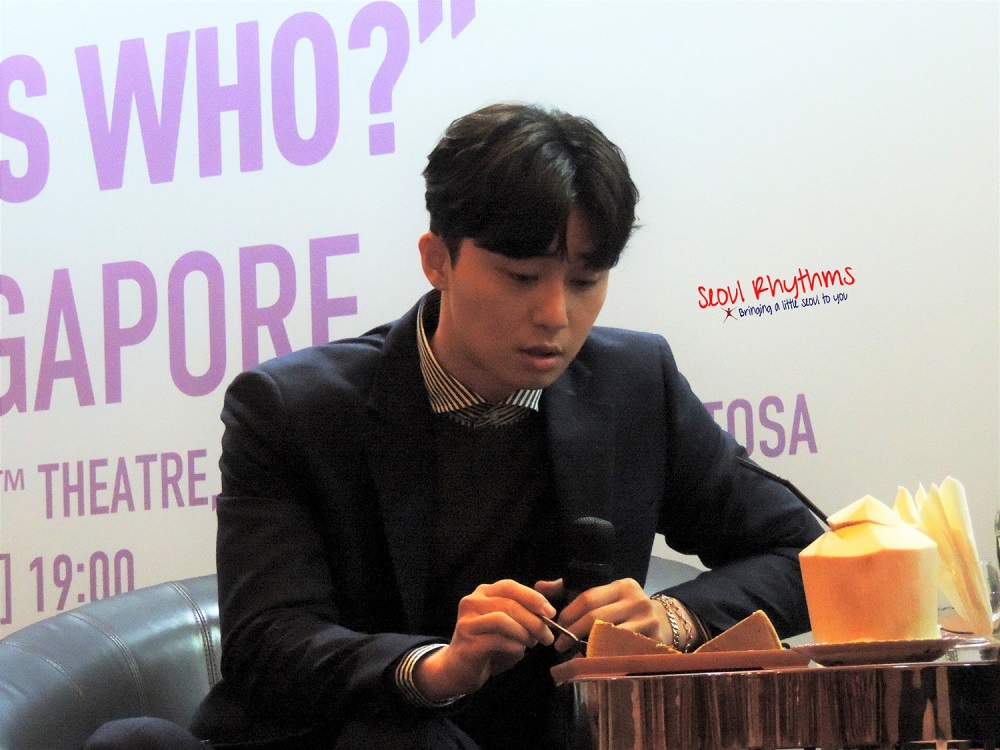 His friendship with fellow actors Lee Kwang Soo and Kang Ha Neul are well known in the industry. In fact, the bromance chemistry was so good with Kang Ha Neul in the movie, 'Midnight Runners' that it was a worldwide hit. It took him by surprise but he was extremely grateful to the fans about it.
Though he may have had many kissing scenes in his dramas, it would seemed this comes naturally to this actor as he revealed that he did not really have any special preparations for such scenes. Lucky co-stars!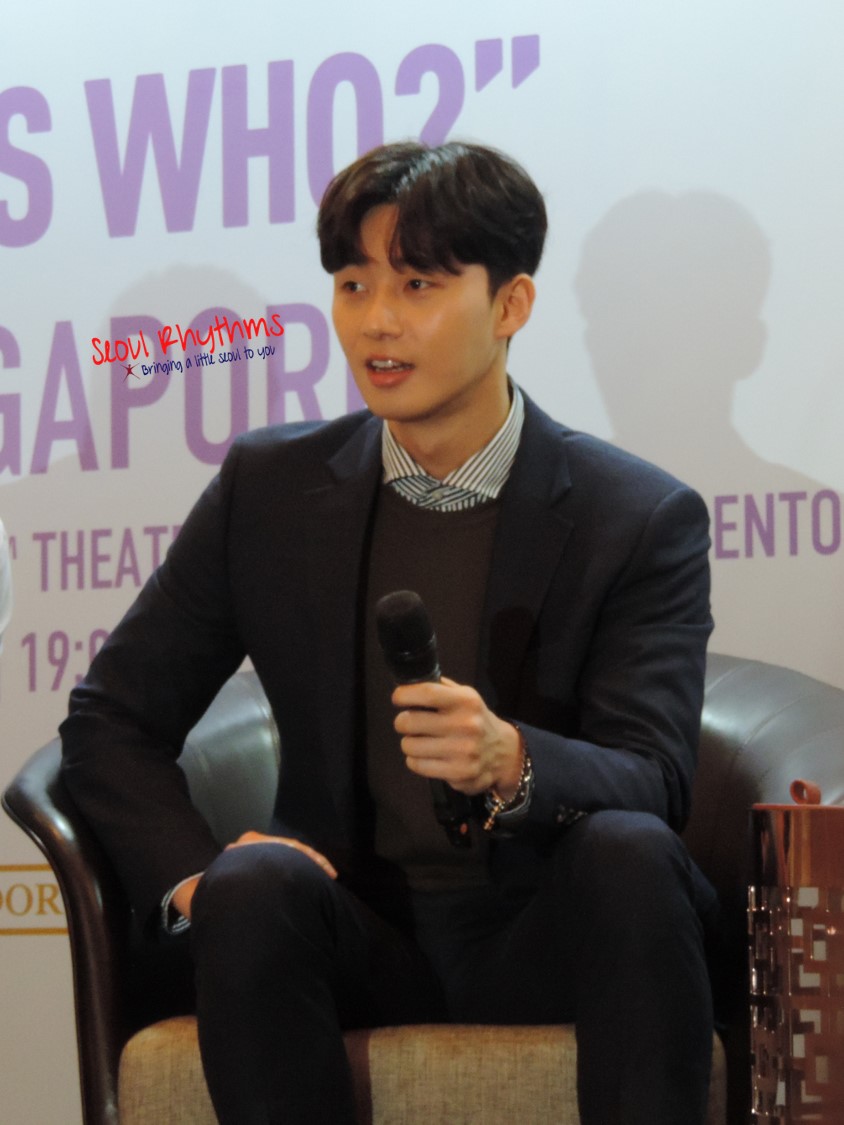 But this shy actor is no wall flower, preferring to lead than to be led. It is a quality that he is confident about and frequently demonstrates it when he is the lead actor in dramas or movies or when meeting the younger actors.
When asked what his appeal was to be called the 'Nation's Boyfriend', he was stumped for a good 15 seconds and then replied that perhaps it may be his honesty. While honesty may be a factor, Park Seo Jun's charms was much more than that as evident during the fan meeting the next day, where he delighted the fans with his 'fan service'.
Perhaps that is how he gained the 'Nation's Boyfriend'n name.
By the way, here's a tip from Park Seo Jun during the press conference: coconut juice is good for hangover.
With thanks to UnUsual Entertainment for the invitation to the press conference.
For a review on the fan meeting, please click on this link.
For more photos on the press conference and fan meeting, please go to Seoul Rhythm's FB here.