For Big Bang fans, Tae Yang will be holding his White Night 2017 concert tour in Singapore on 27 October 2017.
His concert will be held at The Star Theatre instead of the usual Singapore Indoor Stadium. This is because the SIS is hosting the annual BNP Paribas WTA Finals.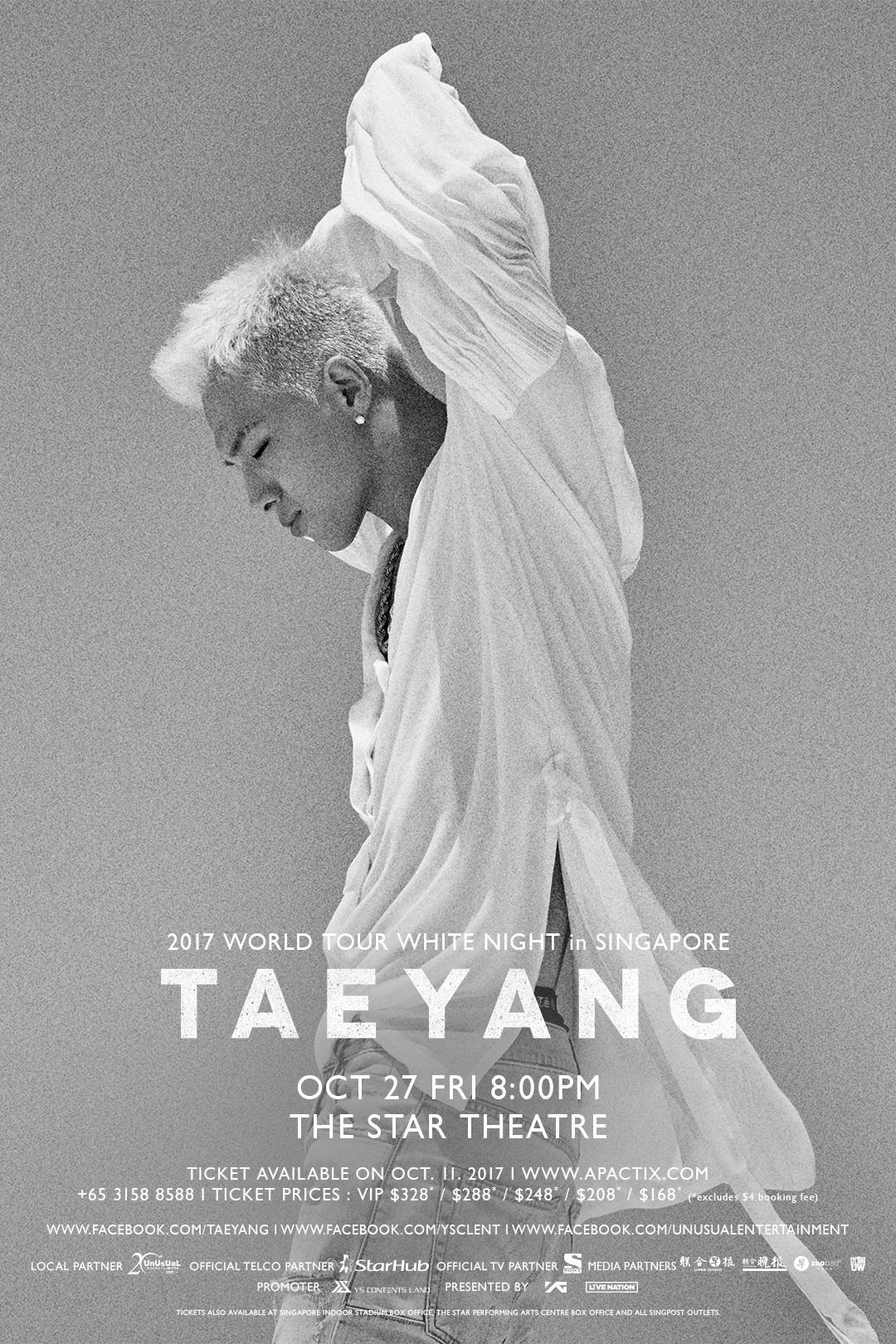 (Credit: Unusual FM)
Tickets go on sale today.
Tae Yang White Night Concert Tour in Singapore
Date: 27 October 2017, Saturday
Time: 8.00pm
Venue: The Star Theatre
Ticket Prices: $158, $208, $248 (excludes booking fee)
Sites to note: APactix, Unusual Entertainment FB
Ticket details:
VIP- $328
Cat 1- $288
Cat 2- $248
Cat 3- $208
Cat 4- $168
Cat 5- $248 (Restricted view)
VIP ticket includes a sound check party (prior to the concert) and a VIP laminated pass.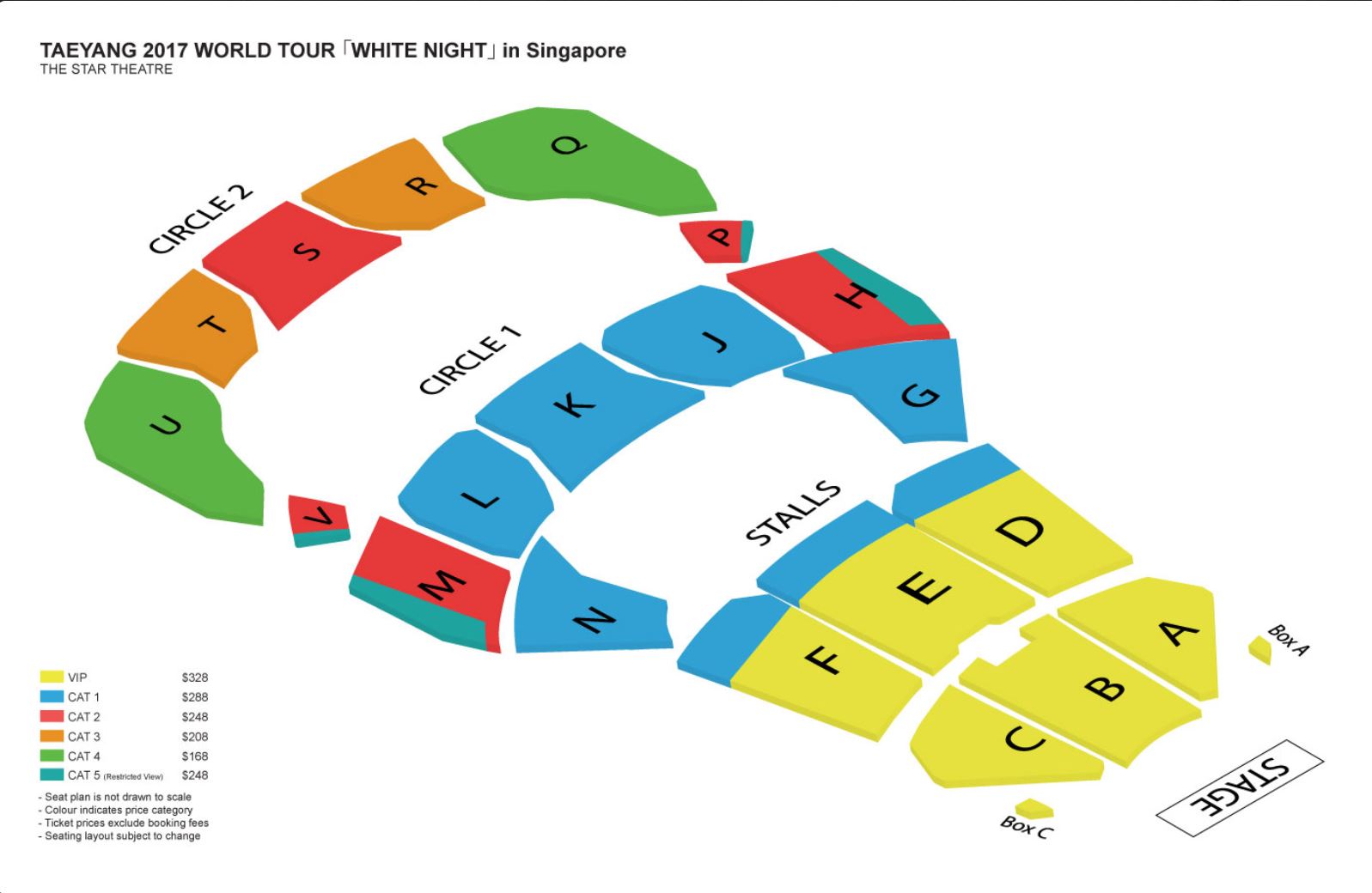 His song, 'Eyes, Nose, Lips' from the his 2014 album. 'Rise' is a song that has been covered countless times over by many artistes and sang as a duet with just as many singers.
But this duet in Fantastic Duo must be one of the best.
Are you looking forward to hearing this Korean "Prince of R&B perform in Singapore?