For fans who were upset that Park Seo Jun did not come down to Singapore together with Kang Ha Neul and Director Jason Kim Joo Hwan, you can be happy now.
As mentioned earlier, Park Seo Jun will be holding his own personal fan meeting in November at the Resorts World Theatre.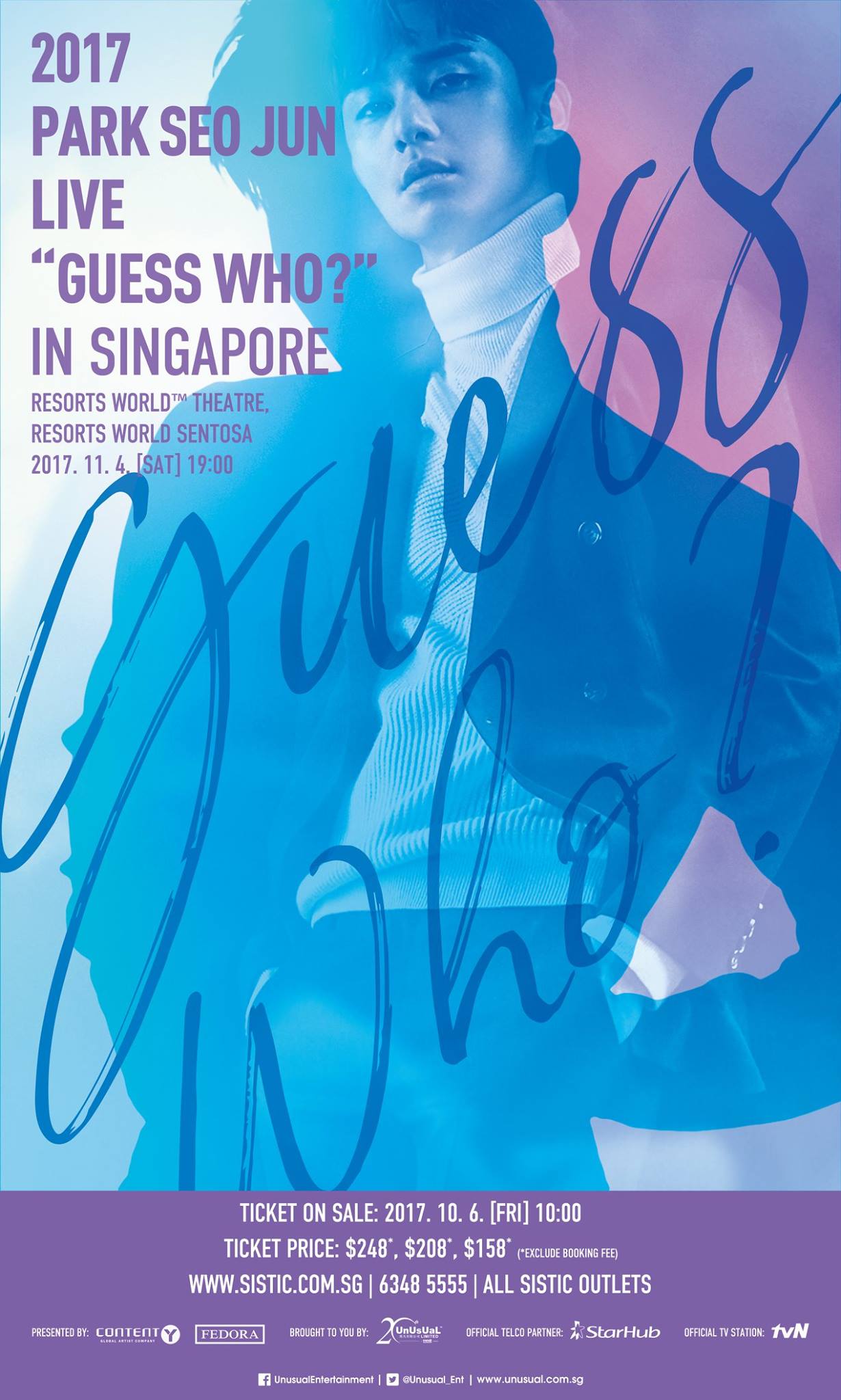 Tickets go on sale today.
Park Seo Jun 'Guess Who?' Live in Singapore
Date: 4 November 2017, Saturday
Time: 7.00pm
Venue: Resorts World Theatre, Resorts World Sentosa
Ticket Prices: $158, $208, $248 (excludes booking fee)
Sites to note: Sistic, Unusual Entertainment FB
Ticket details:
Cat 1- $248
Cat 2- $208
Cat 3- $158
All ticket holders will have a Goodbye Hi-Touch session with him.
200 Cat 1 ticket holders will stand a chance to win an autographed poster from Park Seo Jun.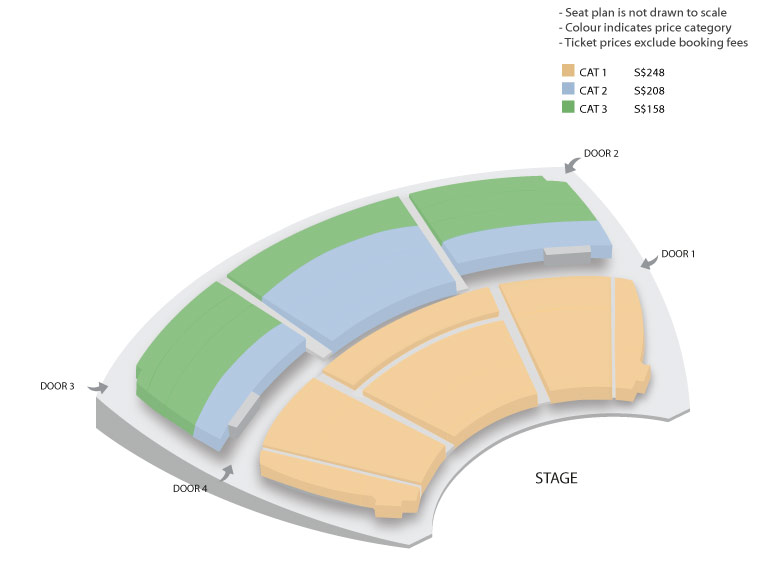 Park Seo Jun is considered as a relatively new comer, having only entered the entertainment scene in 2011. He has appeared in a few notable dramas like 'Dream High 2', 'Kill Me, Heal Me'. However, most would say his breakout role was in the drama, 'She Was Pretty' as Sun Joon. There was a great chemistry between him and Hwang Jung Eum. The storyline and the rest of great cast made it a very enjoyable drama.
His most recent movie, 'Midnight Runners' was funny and again, great chemistry with Kang Ha Neul. Totally worth the cinema ticket cost.
A clip from his recent fan meeting in Hong Kong, in Cantonese and Korean. ^^