Photographer and Videographer: Kelly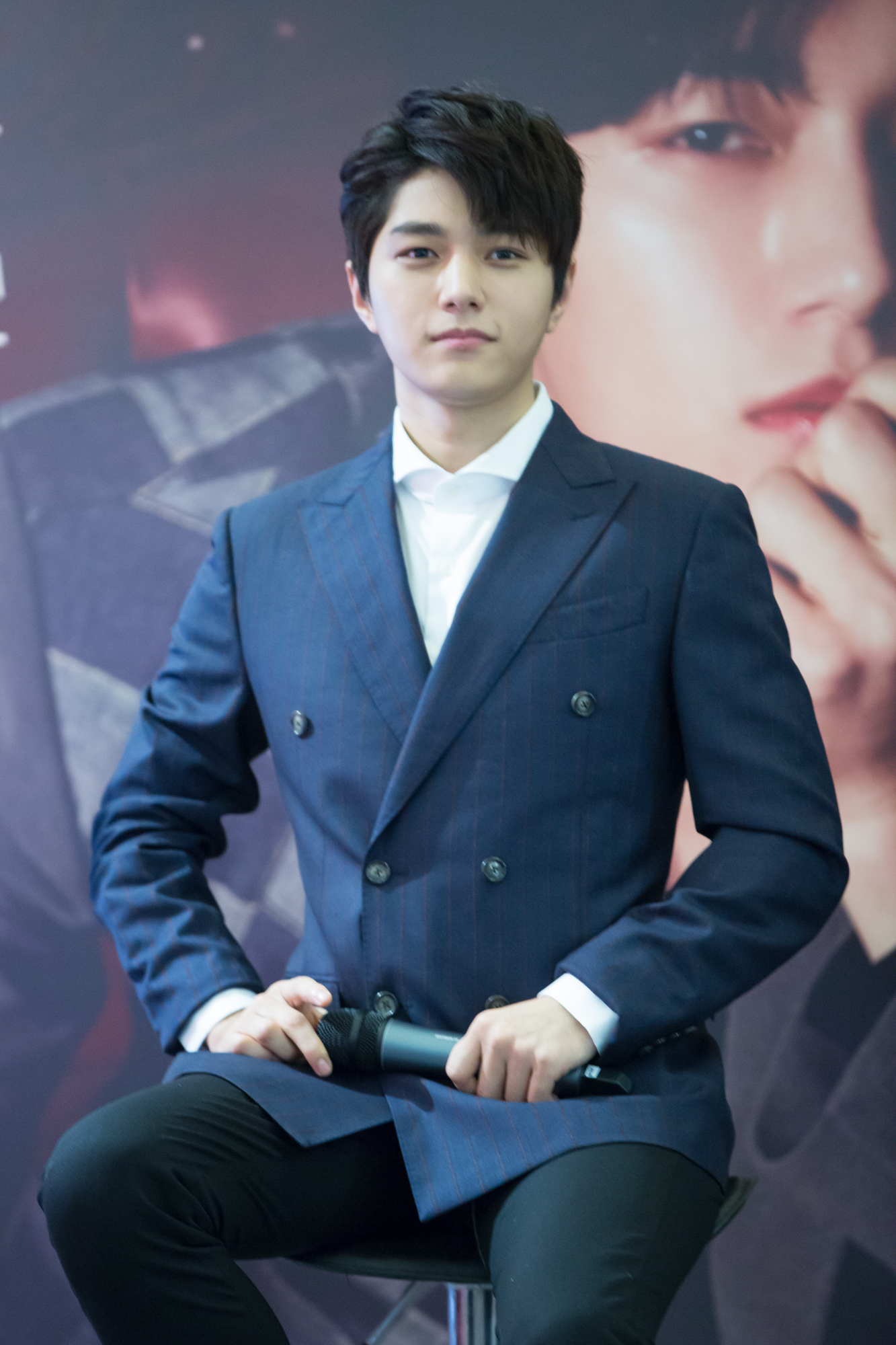 (Credit: PTO Entertainment Pte Ltd)
Kim Myung Soo held his first solo fan meeting in Singapore on 23 September 2017. Better known as L from the boy band, Infinite, he has been making waves on the small screen as an actor. His breakout role as the younger Joong Won in the horror rom rom, 'Master of the Sun' made an impact even though he only appeared in a few scenes.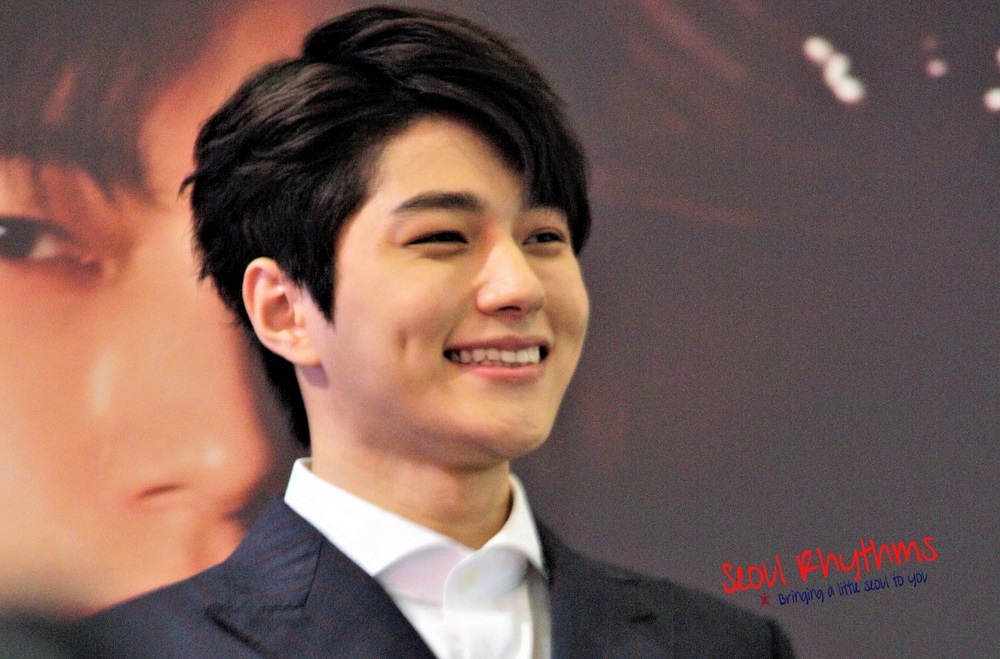 It would seemed he is ready for a new chapter in his career by using his own name as an actor instead of his music stage name, 'L'. Asked if he was afraid that his fans would be confused, he confidently said he after seven years as L, he hope to reach out to more fans as Kim Myung Soo the actor by showing different aspects of himself.
Besides acting and singing, Kim Myung Soo also has an interest in photography. He has published two photo essays book. He loves all three areas equally and is keen to develop further.
A surprising information- he has very poor memory. So to remember the steps, lyrics and script, he would memorize that same script or steps at the same time of the day. In this way, it reinforces his memory.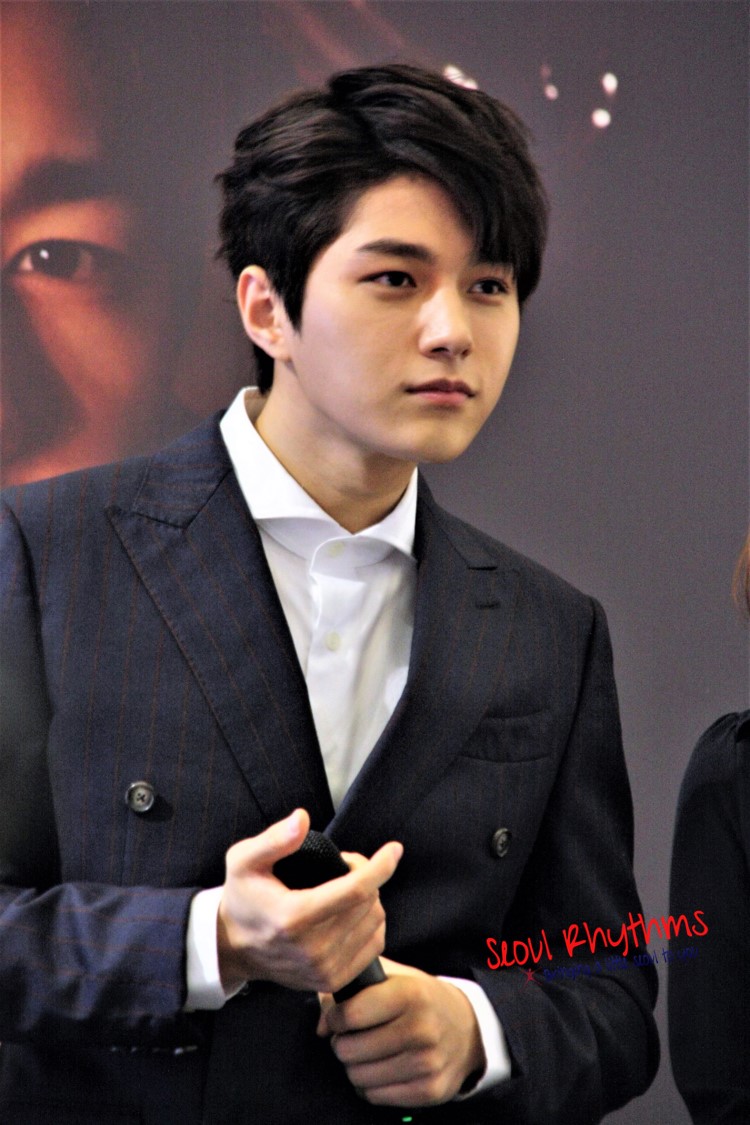 He confessed that he was rather worried initially that he would be facing a rather empty mall but he need not have worried. His fans were out in full force at West Coast Plaza screaming their lungs for him. In return, Kim Myung Soo showed his appreciation by constantly smiling, looking around at everyone and even giving out hearts. I could feel his happiness and sincerity in returning the love to his fans.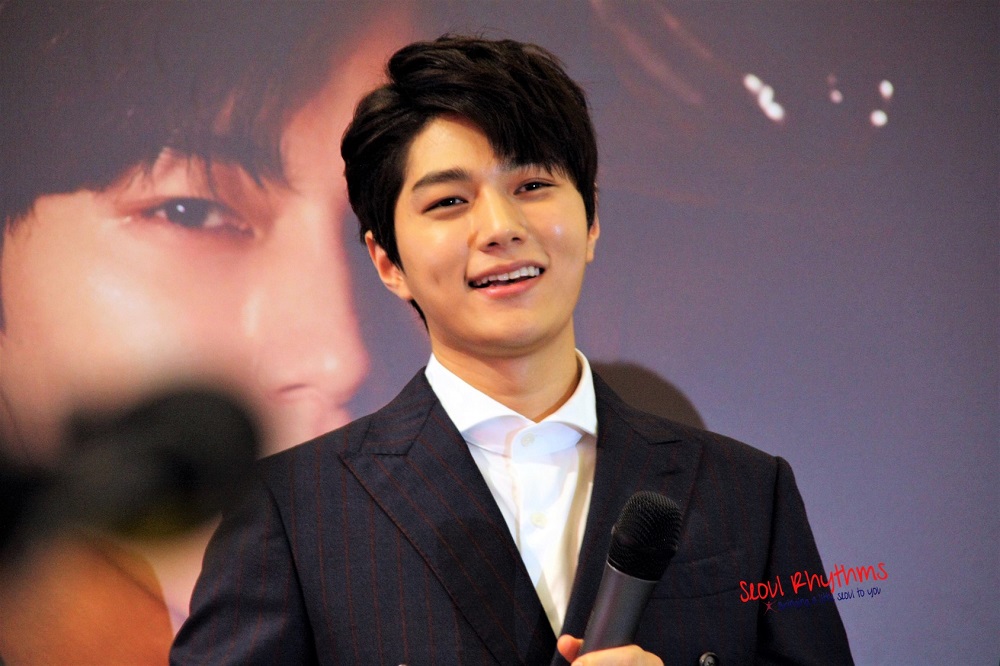 As a established singer and a rising actor, his one constant advice to himself is: Carpe diem, to size the day.
Kim Myung Soo is certainly doing that.
Some of his wishlist? To have a solo album in the future, another photo essay book and to be back in Singapore for another fan meet.
When asked where he sees himself at 5 years from now at age 30, he replied that he will still be the same but hopefully better.
But I think if he continues to be professional, humble and as hard working as how I saw him at the press conference, he will go far.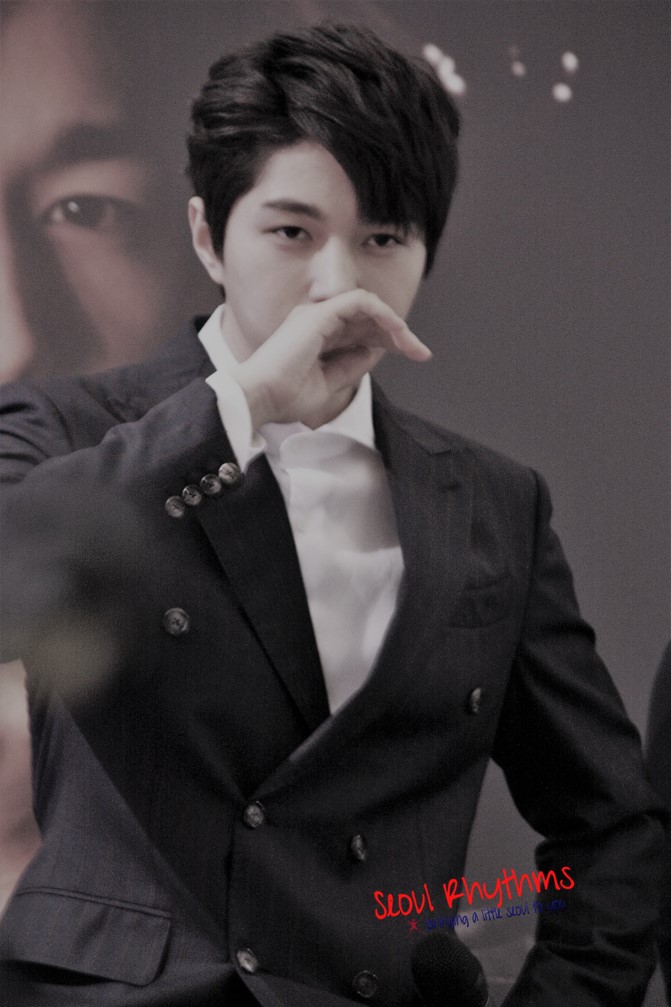 For more photos, please refer to Seoul Rhythms FB here.
With thanks to Faith & D Entertainment for the invitation.