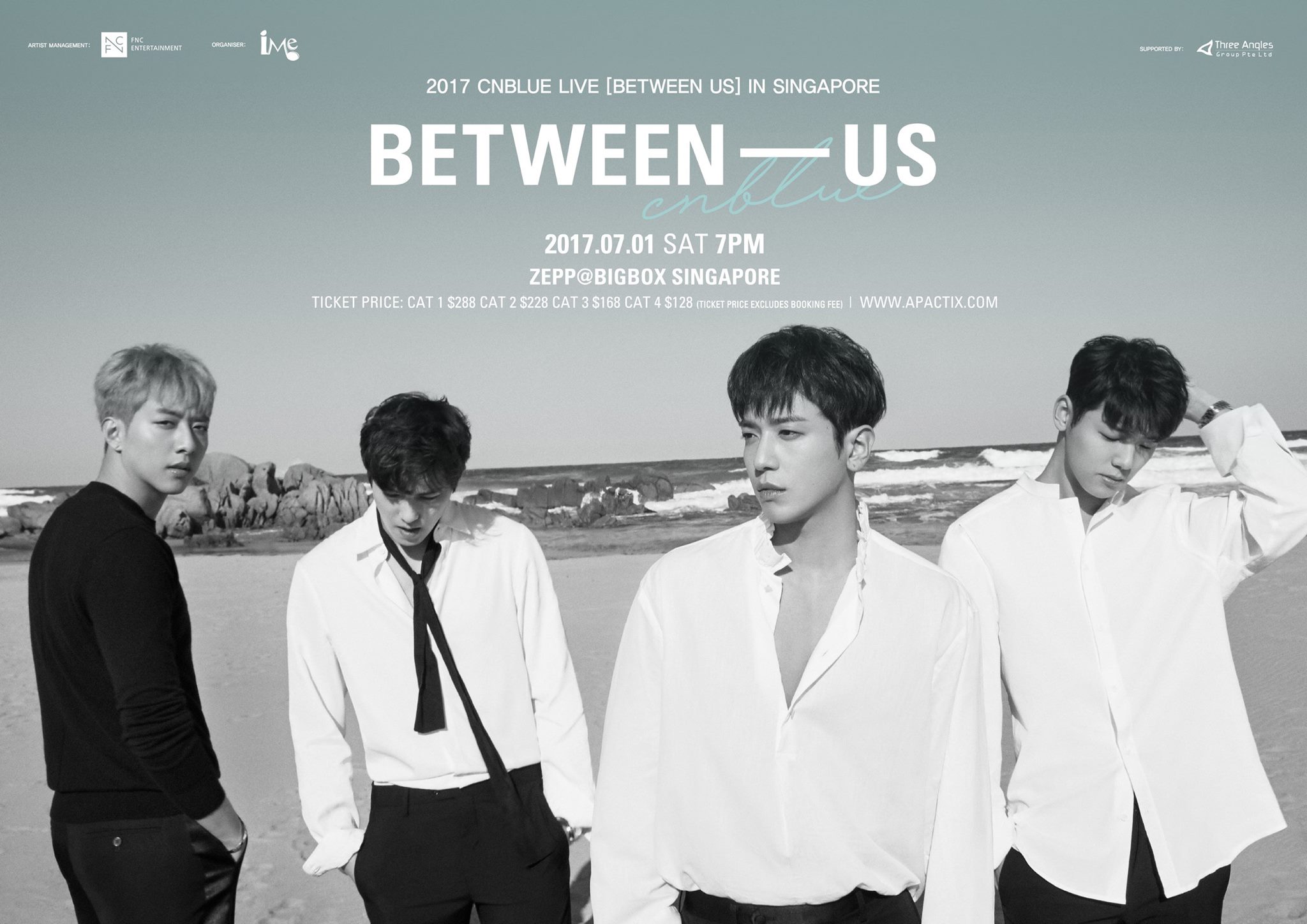 CN Blue will be having their Singapore stop of the Live 'Between Us' 2017 Tour on 1st July 2017. Here are the details.
CNBlue- Live 'Between Us' in Singapore 2017
Date: 1st July 2017 (Saturday)
Concert: 7.00pm
Venue: ZEPP @ BIG BOX
Sites to take note: IME SG FB, APACTix
Ticket details:
Cat 1 – $288.00 (Standing)
Cat 2 -$228.00 (Standing)
Cat 3 – $168.00 (Seated)
Cat 4 – $128.00 (Seated)
VIP Ticket Holder's Benefits:
300 Rehearsal Passes/Sound Check Party with 2 Items of MD via Lucky Draw
*Details of sound check party will be released at a later date.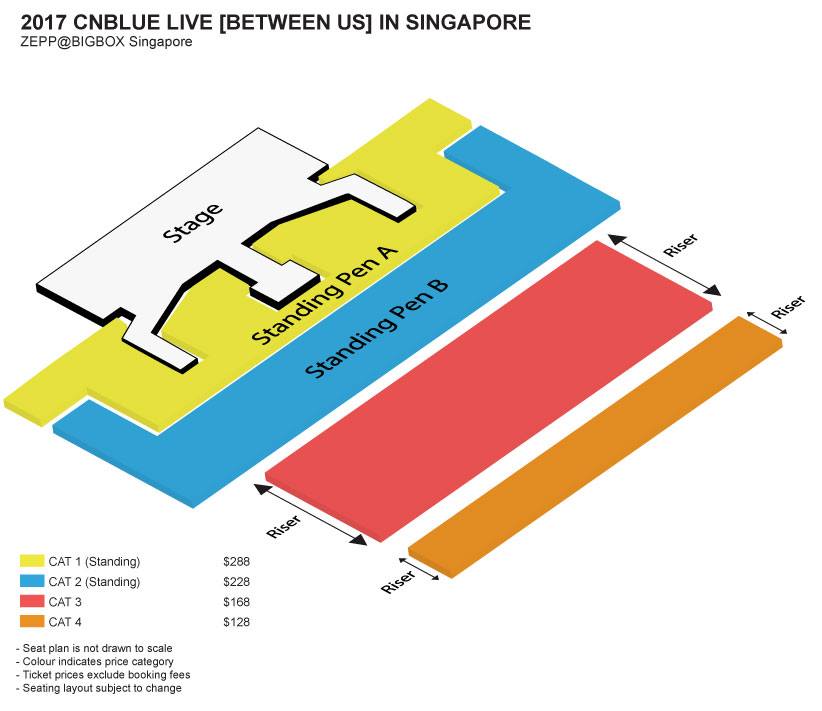 There will be a special pre launch for Singtel Mobile customers. Check out IME SG FB and Singtel FB for the details.
Tickets sales on APACTix starts on 4 June 2017
Between Us (헷갈리게) from their latest album 7ºCN