Press conference writer: Tiffany
Fan Meeting writer: Ros
Photographer: Jessica, Jos, Ros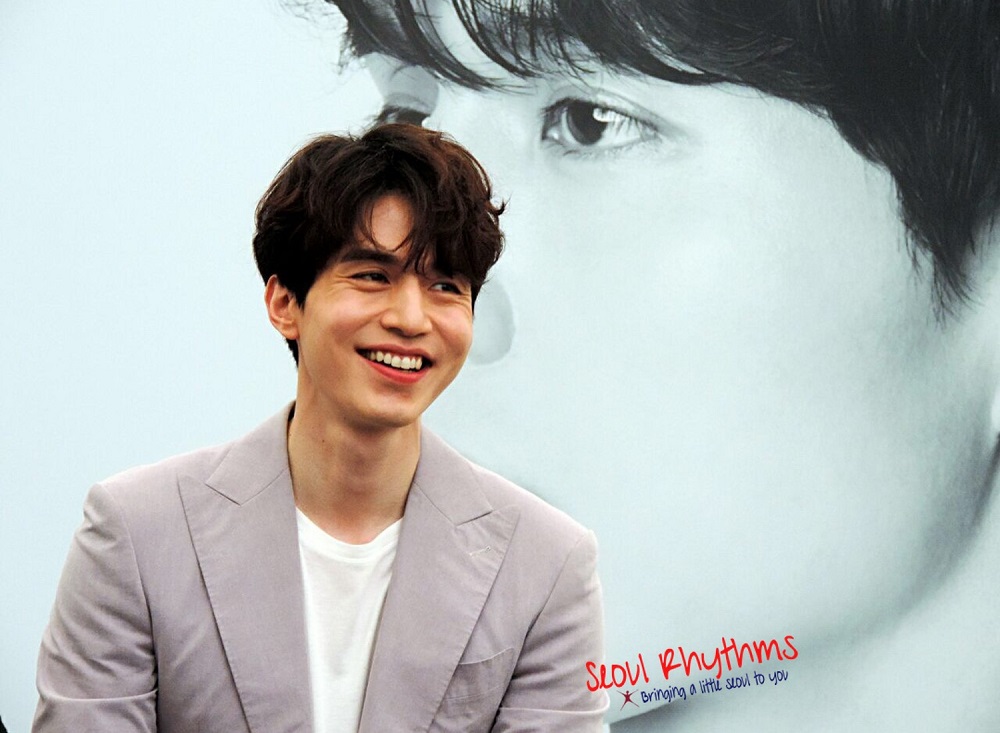 Lee Dong-Wook held his first Singapore Fan Meeting on the 15 April 2017, delighting all his fans.
Lee Dong Wook was in Singapore in 2011, when both he and Kim Sun A came here to promote their drama, 'Scent of a Woman'.
Earlier in the day, the suave actor held a public press conference just outside Plaza Singapura. The fans waited patiently under the sweltering sun for more than an hour.
In a short candid interview, he thanked the fans who waited for his at the airport the night before and apologised for being unable to linger at the airport. As the schedule was tight, he did not have any chance to go out anywhere. But eager fans are keen to show him around and even offer their homes as a house visit.
But with his Asia Fan Tour keeping him busy till August 2017, I doubt he would be able to go any holiday, let alone visiting fans.
For My Dear…..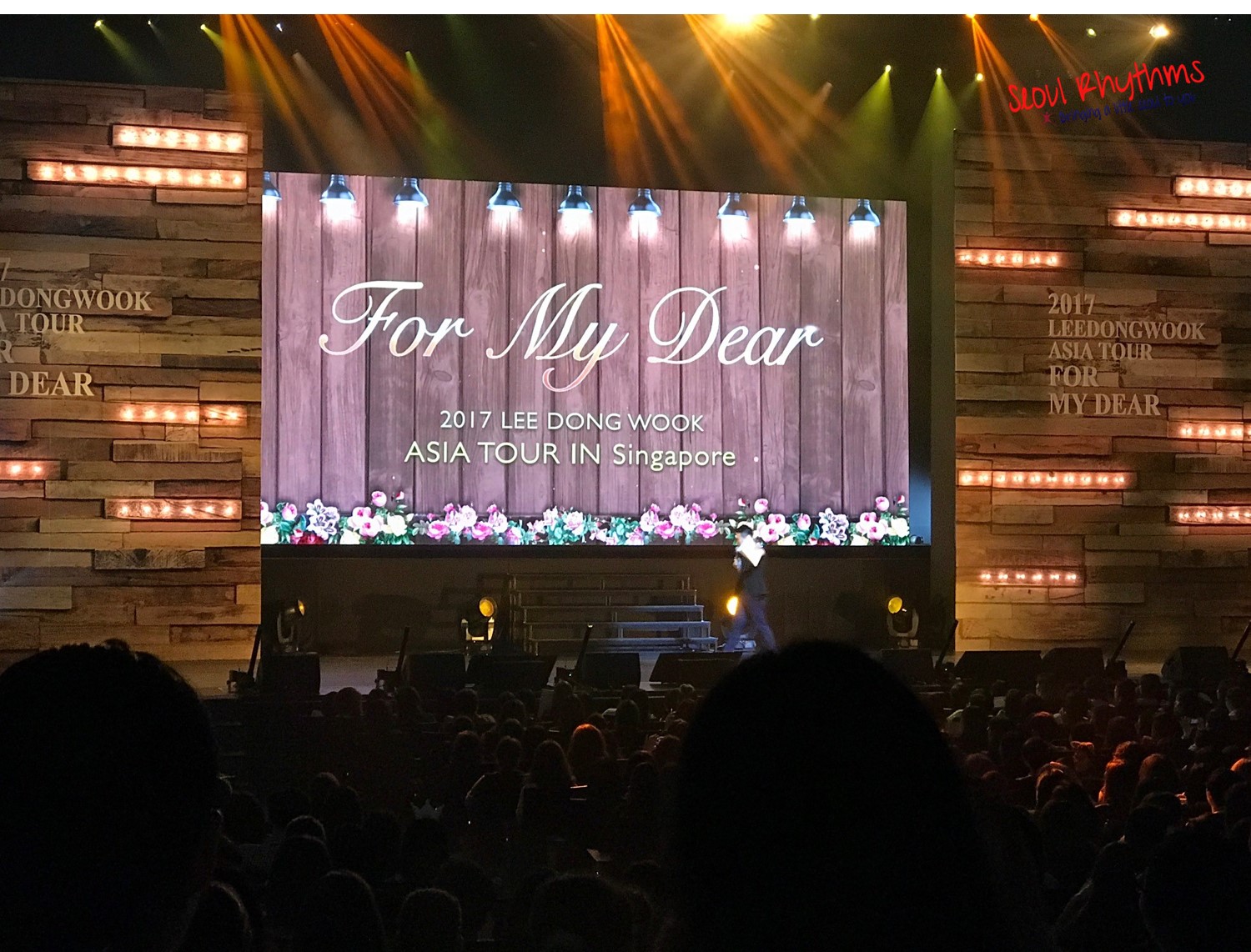 The event started at 7:30pm sharp and our 'Grim Reaper' made his grand entrance admist loud cheering from his fans. He started off by saying that the fan meet was especially for his fans, who are really dear to him. Hence, the theme, 'For My Dear'. He hoped to reveal more about himself to the fans that night.
My Moment…..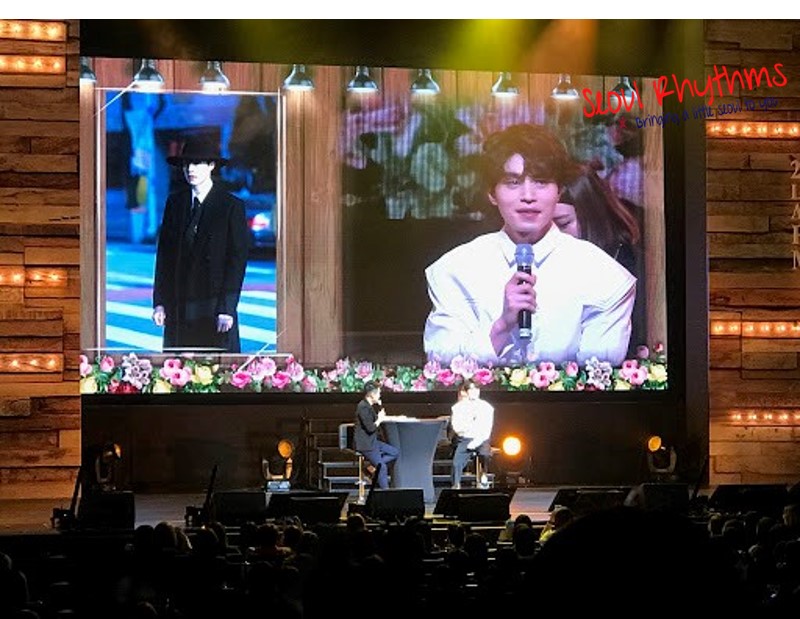 With the recently ended drama 'Goblin' on everyone's mind, Lee Dong Wook discussed about his role in it and shared how he 'created' the image of the 'Grim Reaper'. During the script reading, his character description only listed the type of suites and colour to wear. In order to create a character that matched what he wanted to portray, Lee Dong Wook sat down with his stylist to look into the details, such as accessories to create the 'Grim Reaper' that we saw later in the drama. I think he made some great choices, don't you?
My Fans……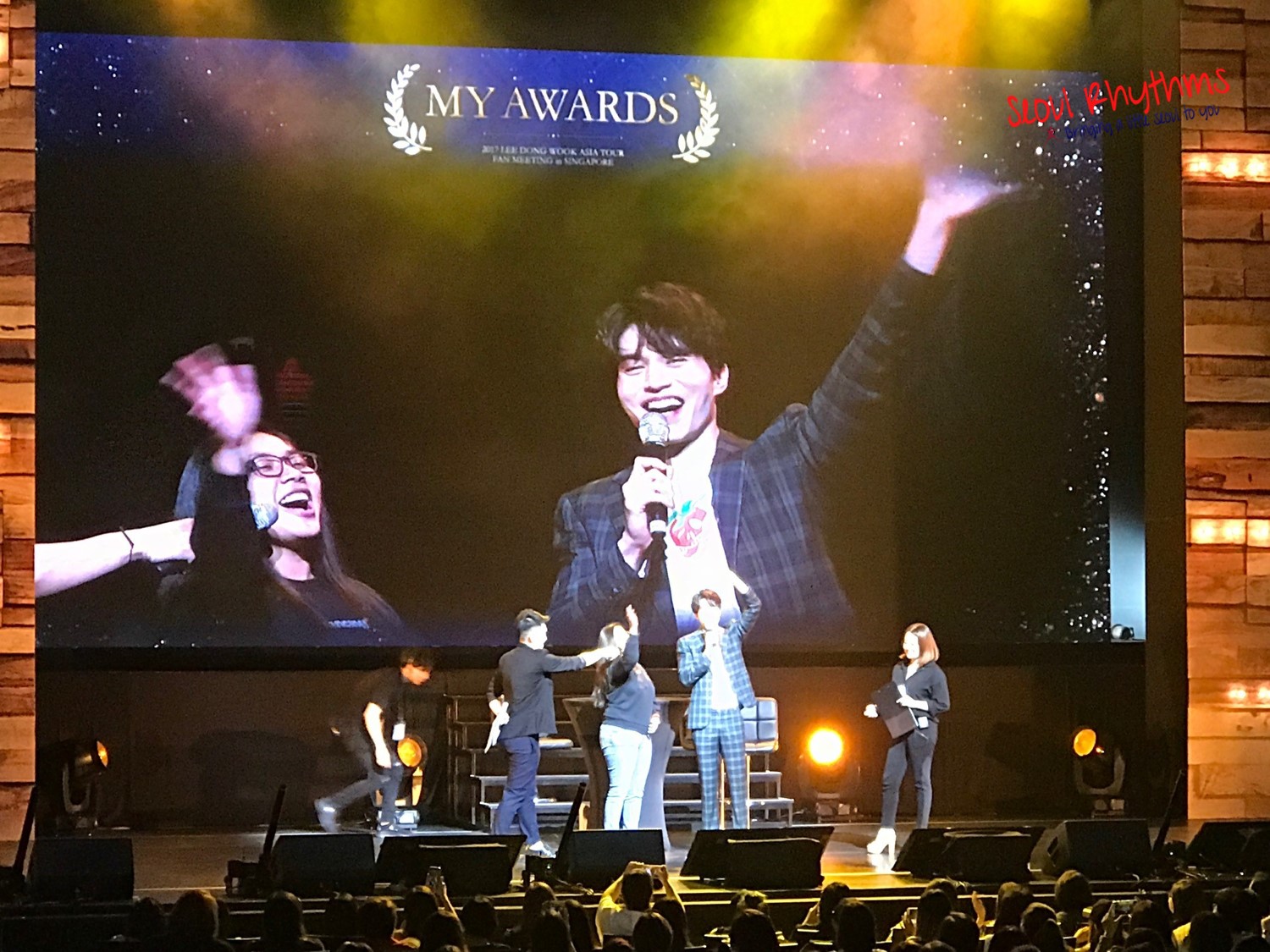 This was one of my favourite segment.
Fans submitted their own 3 minutes video clips and recreated a scene from any of Lee Dong Wook's dramas.
All 3 groups did well but the winner (above) blended the Goblin scene with a dash of Singaporean flavour. The Singlish jokes made everyone laughed.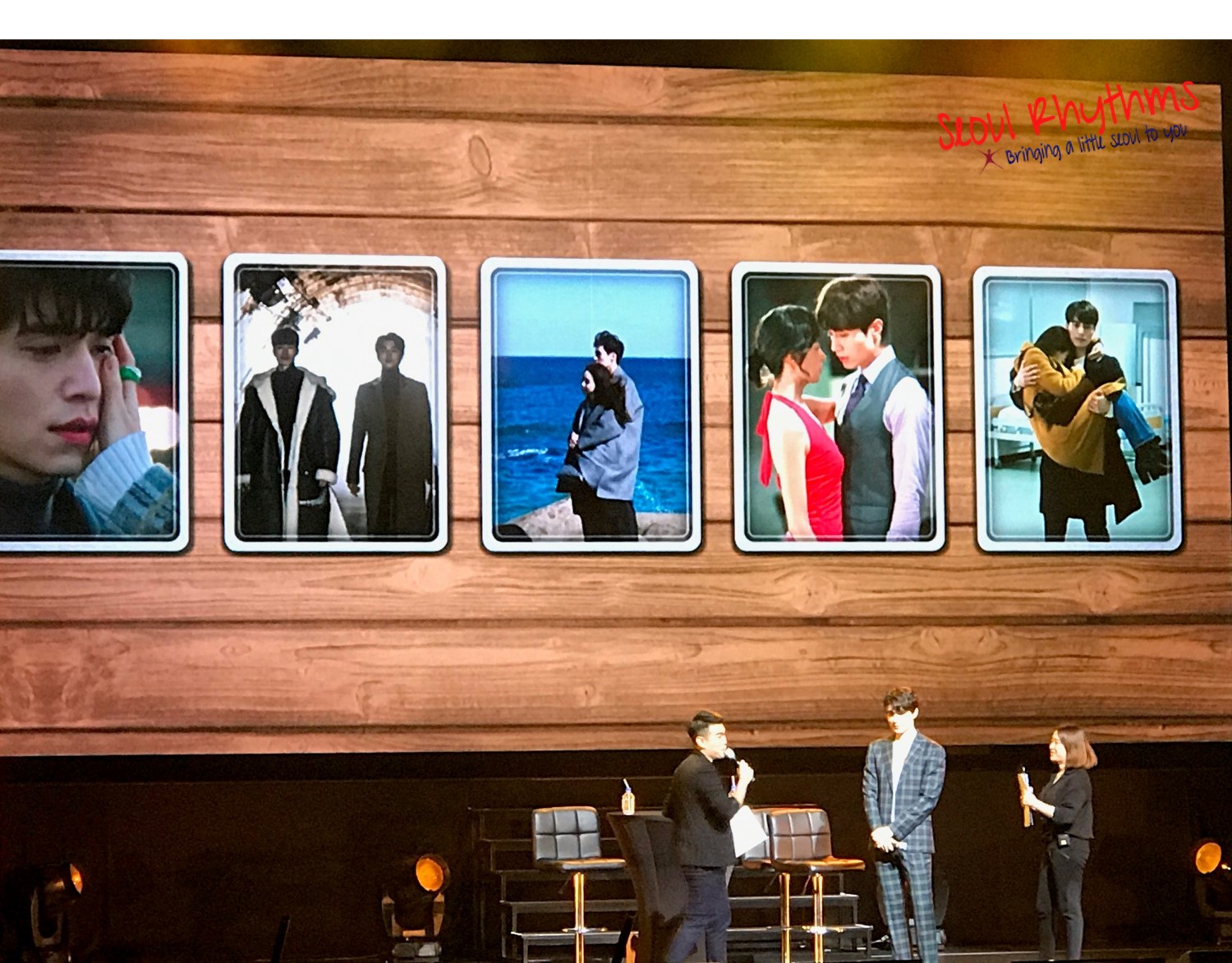 Another heart racing moment for the fans. Aigoo I wish Lee Dog Wook had picked my number!!
Lucky fans had the chance to take a photo with him by randomly select a pose from above.
Which one do you like that most?
The precious Hi 5……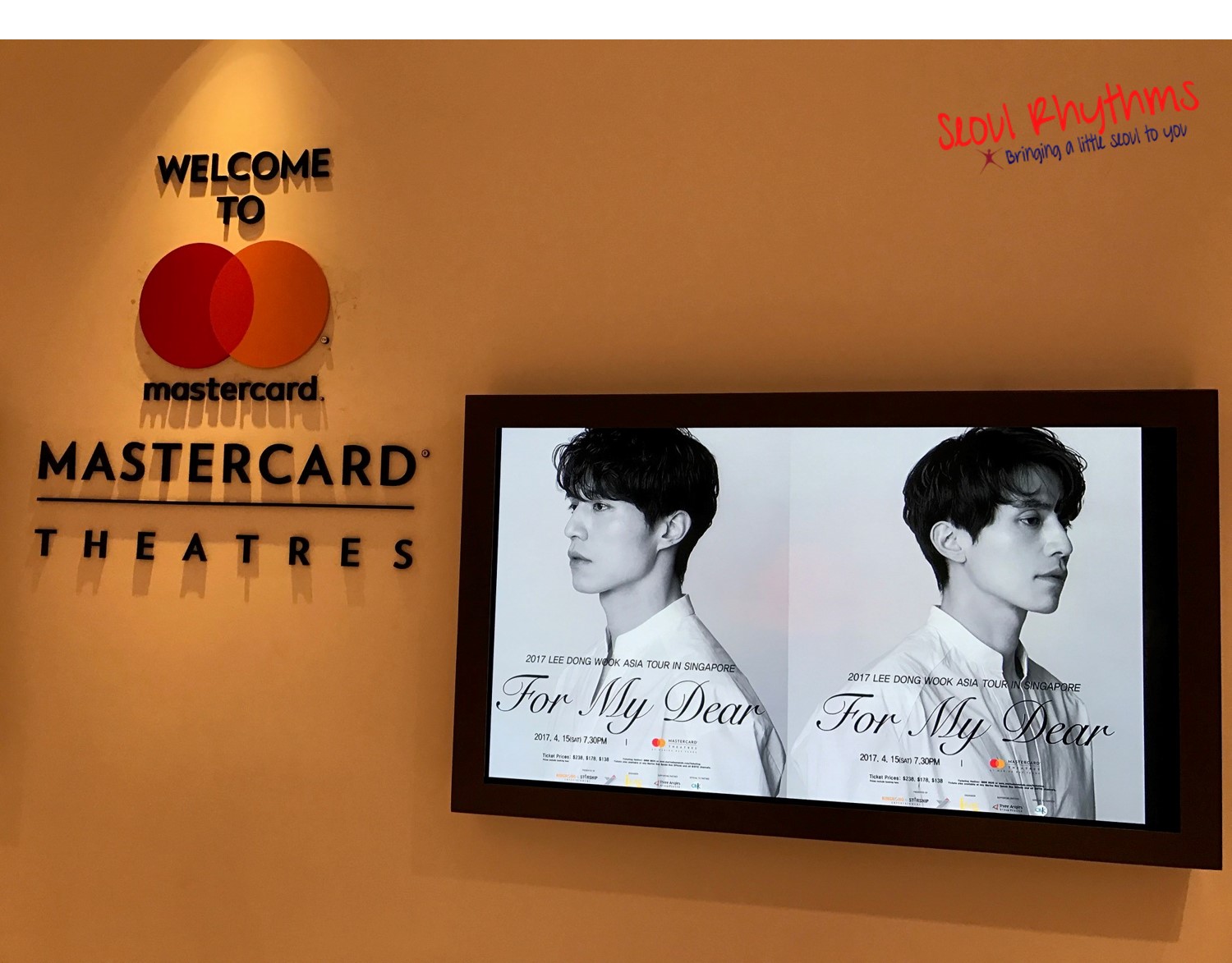 It is always hardest when a fan meeting comes to an end. Happiness always seems so short lived and time passed by quickly.
Lee Dong Wook wrapped up the fan meet by singing the song – My Time Toward You. He walked right up to the edge edge of the stage so as to allow fans the chance to take some close up photos. This drove the fans wild.
Soon after his performance, he was quickly being usher to the exit door for the Hi-5 session.
Quietly I said to myself, this is the moment for me to look into his eyes! Just like what his character, Grim Reaper did in the drama, 'Goblin' when he wanted to remove someone's memories.
It wasn't before I found myself just 2 steps away from him. I tried to have eye contact with him but I think he was busy looking for my hands to do the Hi-5. Hahaha
But I did have a good look at his face- it was very fair, soft and yet with sharp features and of course that famous red lips 🙂
Hopefully we don't have to wait for another 6 years before he come back to Singapore again….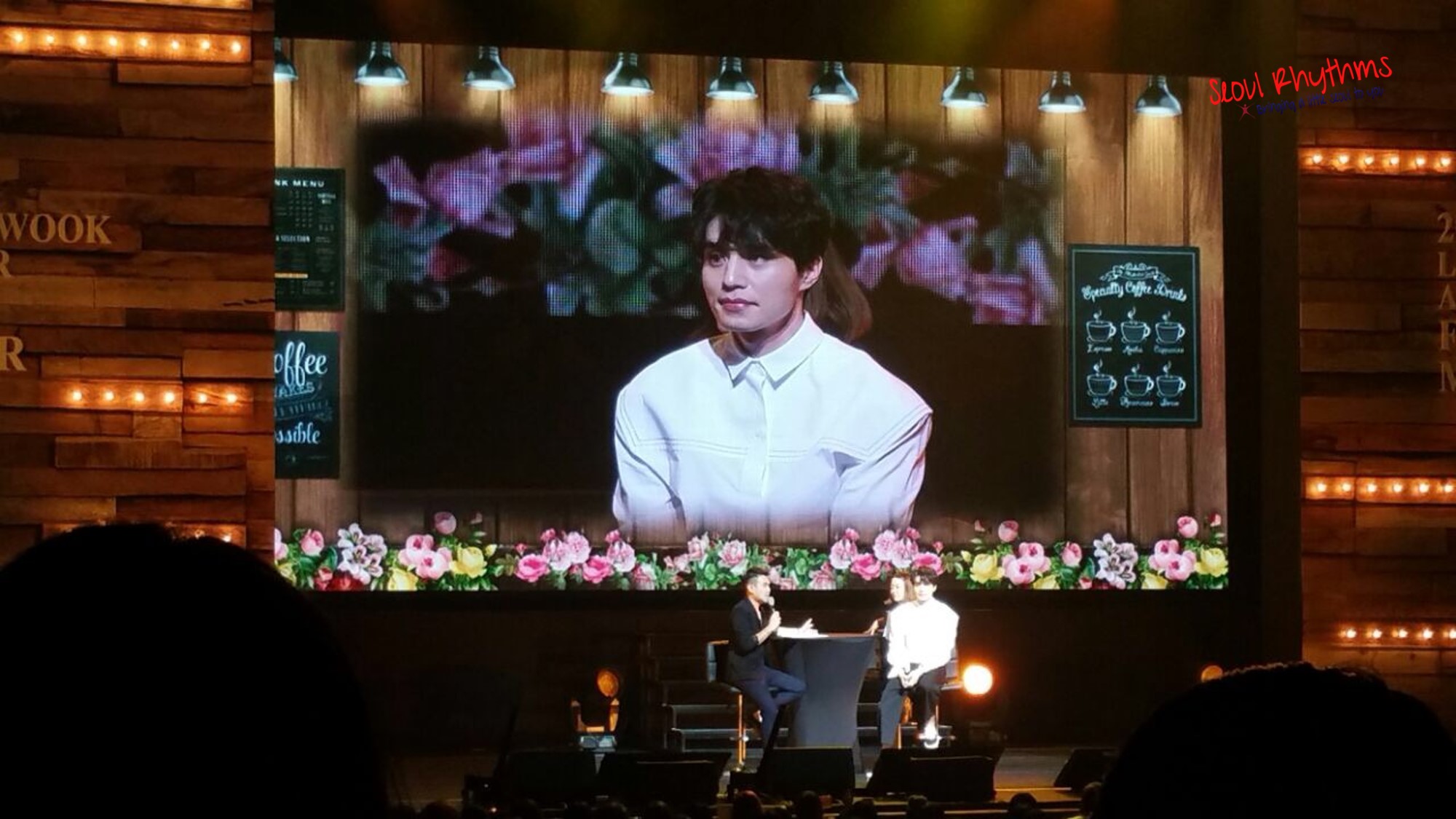 For more photos, please visit Seoul Rhythm's FB.
Lee Dong Wook's Singapore Fan Meet, 'Oh My Dear' is presented by Oh!K, StarHub and IME Singapore. Catch Lee Dong Wook in the dramas, 'Hotel King' and 'Goblin' on Oh!K, StarHub (Channel 816). You can watch Oh!K on StarHub Go!