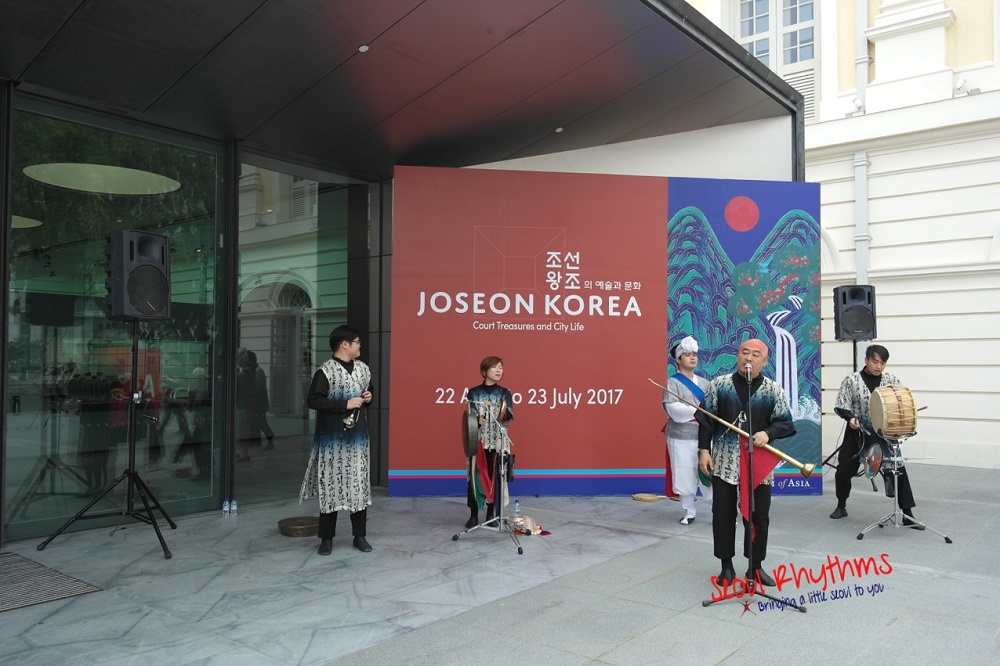 Head on down to Asian Civilisations Museum this weekend for a rousing performance by the Korean group Noreum Machi this Friday and Saturday night.
Noreum Machi is a Korean Percussion group that plays the traditional Korean music, Samul Nori, but infused with modern music elements like Hip Hop or Rap. Founded in 1993 by Mr Kim Ju Hong, the group has been winning rave reviews nationally and internationally.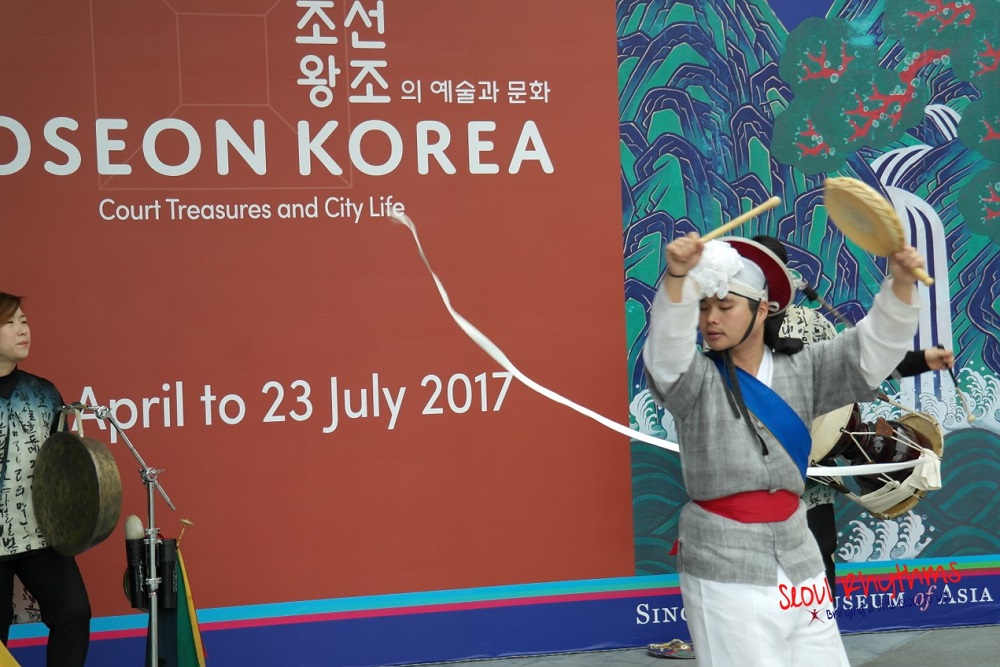 Catch their performance at the Asian Civilisations Museum at the Waterfront entrance (facing Boat Quay/ Raffles Place) at the following times:
Friday (31 March 2017)- 8pm
Saturday (1 April 2017)- 1.30pm & 5.30pm
On 31 March 2017, there will also be a Makgeolli Appreciation Workshop hosted by Geonbae Korean Wine
In addition, on 1 April 2017, ACM will be having a whole afternoon of Korean related activities that include a performance by Act 3 and the Singapore Taekwondo Federation, making tradition Korean scroll and dressing up in traditional Korean costumes.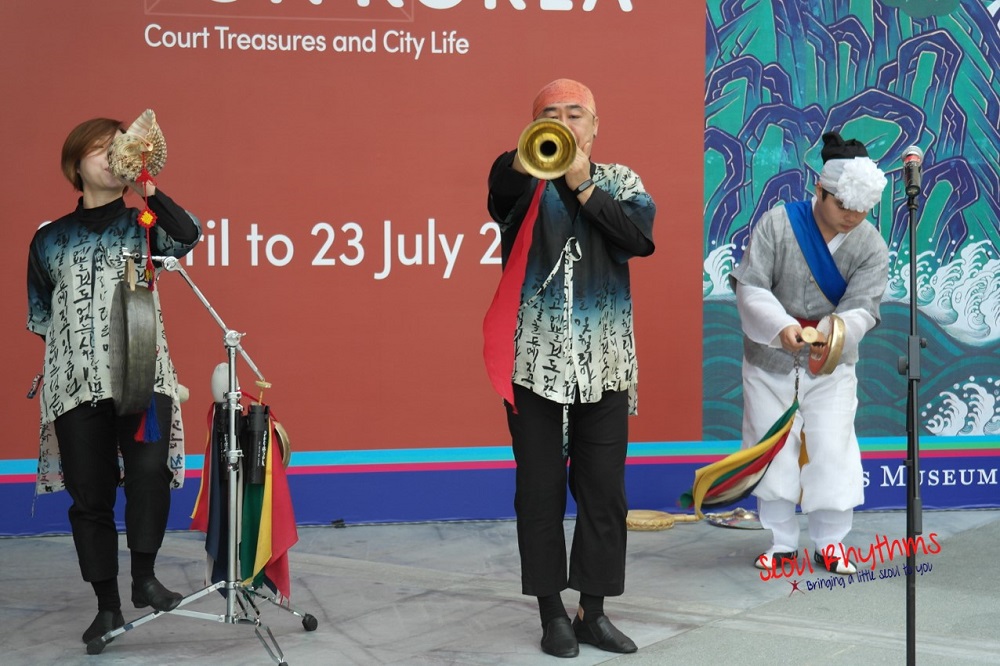 And if you pop by the ACM, you will be able to pick up a flyer that gives you free admission to the exciting Joseon Korea: Court Treasures and City Life that will begin on 22 April 2017. I heard this 3 months long exhibition includes artifacts from The National Museum of Korea as well the National Palace Museum of Korea.
It will be a first in Singapore.