Contributor: Farrah
Photographer: Kelly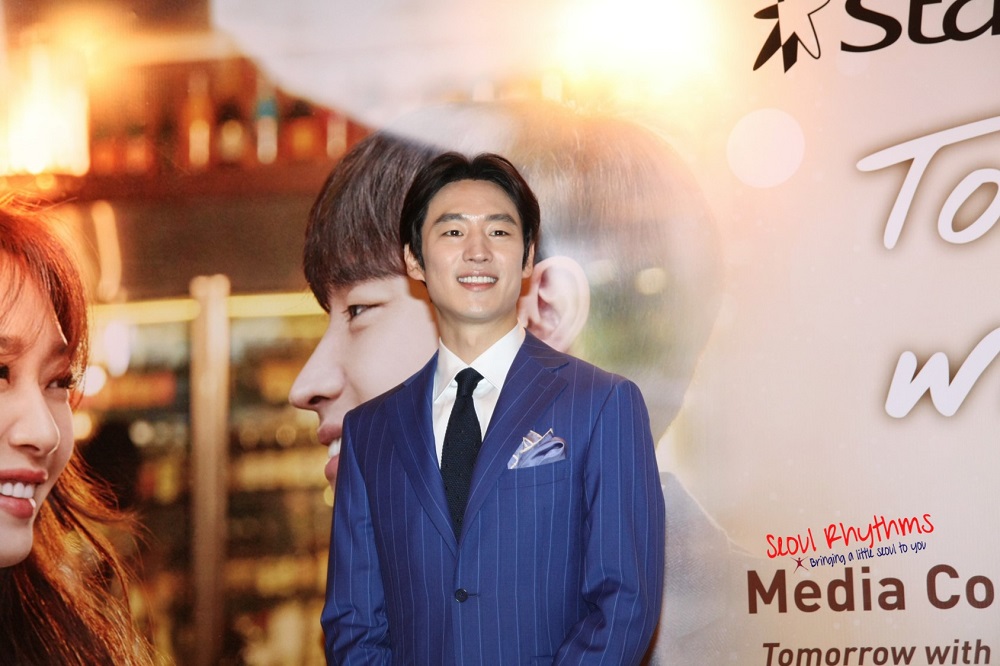 Lee Je Hoon does not have any social media because he is bad at managing them. He does read the comments about him online though. At the press conference held recently at the Conrad Centennial Hotel, Singapore, the media were given a glimpse of the actor Lee Je Hoon. The calm, charming and confident 32 year old South Korean actor was in town to promote his latest fantasy-romance drama, TvN's 'Tomorrow With You'. He candidly answered questions about the drama, his working experience with co-actress Shin Min A, his thoughts on time-travelling and his future aspirations.
Lee Je Hoon's name is almost synonymous to fantasy dramas. His performance in TvN's 2016 fantasy-crime drama, 'Signal' as the cold case profiler who communicated with a detective from the past through a mysterious walkie-talkie won him rave reviews. He is now winning hearts through the fantasy-romance drama, 'Tomorrow With You' where he acts as the CEO of a real estate company who acquired the ability to travel through time via a subway. Hoping to save himself from his bleak future, he married a photographer. As time passes though, he learns to love her selflessly.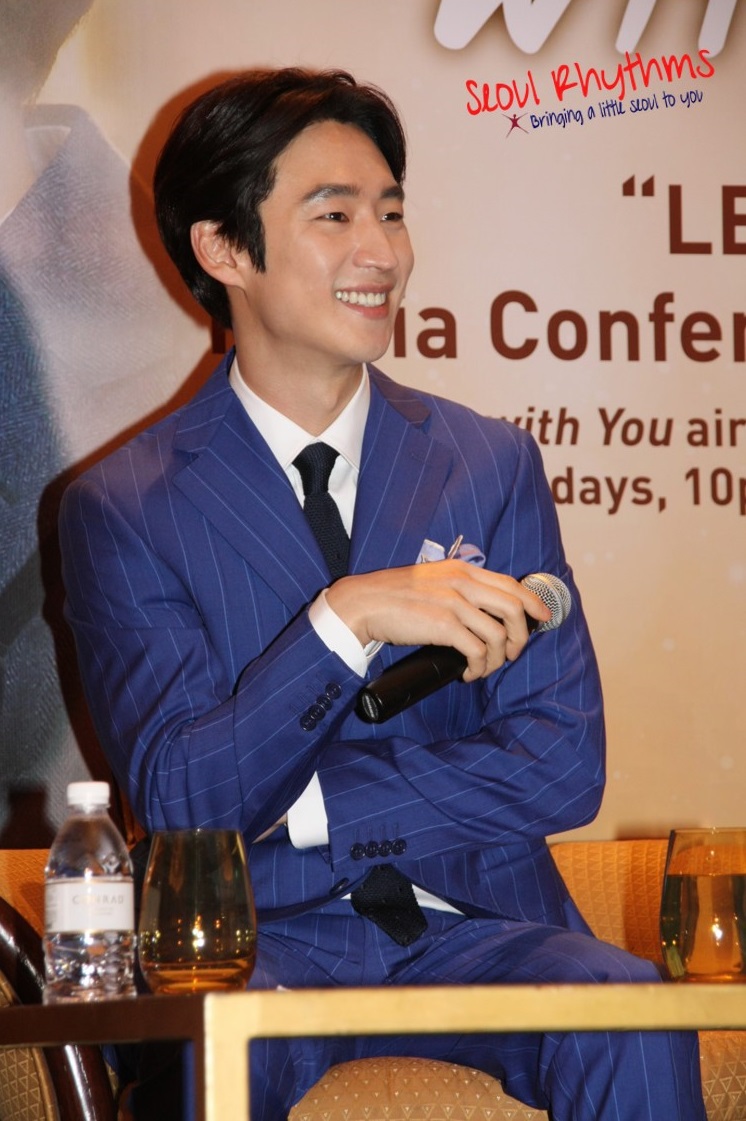 Lee Je Hoon was in Singapore 2 years ago but this is his first official work trip to Singapore and it has left a deep impression on him. He was surprised to see many fans awaiting his arrival at the airport. He is happy that the drama is doing well here and thankful for the support from the fans.g
The actor admitted that he is actually a fan of Shin Minah and looks up to her a lot. As they became closer on the set, he discovered that she is a friendly and warm person. Being the same age, they were able to interact casually without any awkwardness between them.
So what were some of the toughest moments in filming 'Tomorrow With You'?
Lee Je Hoon felt it was when his character, Yoo So Joon, had to express the grief he felt after finding out about the impending death that will befall him and his wife, Song Ma Rin. Acting as newlyweds, there were many lovey-dovey scenes and he had reservations initially on how he could portray the romantic scenes. But once he stepped into the character, he was amused to find that he could be very sweet. As the filming progressed he realized he was more romantic that he thought he was.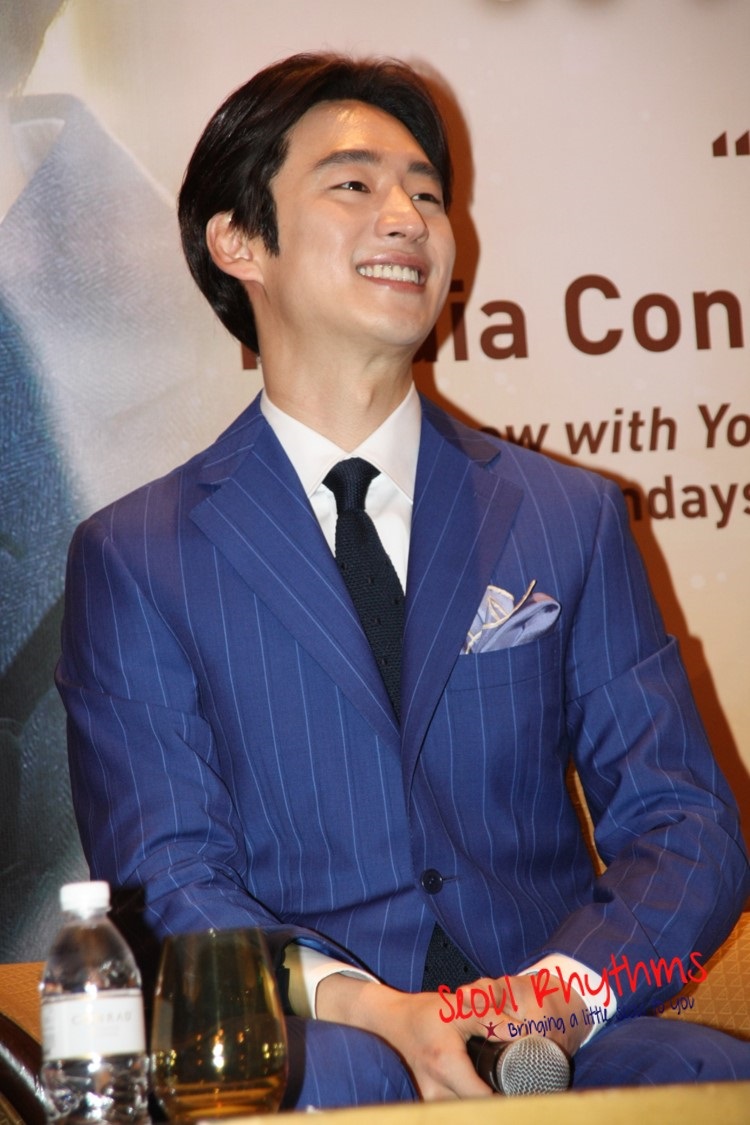 When asked if he finds woman difficult to understand in general, Lee Je Hoon teasingly answered, "The most difficult part is the woman's heart. In order to understand and know her heart, I have to put in a lot of effort right?" Looks like he will be giving his heart and soul for the woman of his life.
Reminiscing on the most romantic thing that he had done in real life, he recalled his freshman years back in college where he had confessed to a girl by gifting her with 100 bottles of her favorite coffee milk. There is little doubt that Lee Je Hoon is a very romantic person.
Unlike the character, Lee Je Hoon confessed that he last took the subway or the public transport five or six years ago. Back then, he often fall asleep or read movie magazines in the subway.
If he could travel back in time…?
He would choose to return to middle school. He was a playful and mischievous student and enjoyed going to school, meeting his friends and teachers. He fondly remembers sharing great stories and conversations with them then.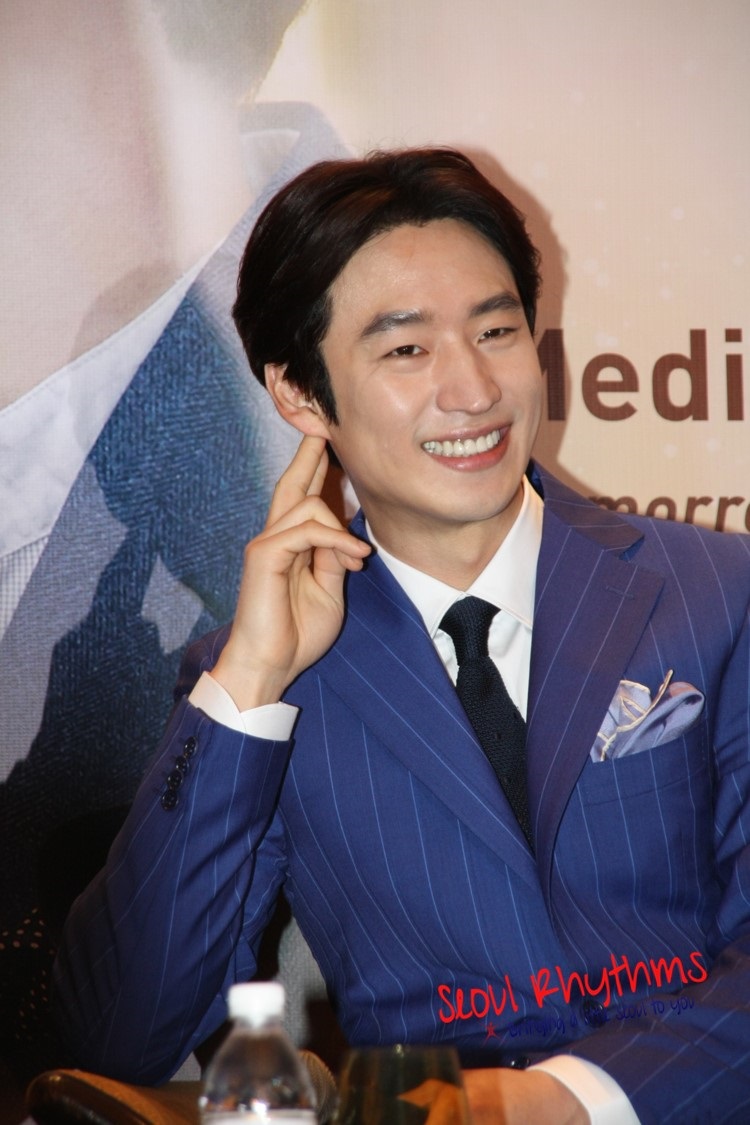 What about the future?
Lee Je Hoon feels that while it may be good to know about the future, he would also know about death and the misfortunes that may come his way. He will end up trying his best to avoid them, instead of living each day to the fullest int he present.
But he is certain about his preference for future roles. He is keen to take up roles as a boxer, a doctor or lawyer or even play a three-in-one role that embodies all of the characters. He is confident of his physique, but acknowledged that he wants to take up such roles before he "loses his youth". As he had never acted in a "villain" role before, he expressed his desire to play the role of a psychopath, or sociopath as he finds them interesting.
We look forward to seeing more of Lee Je Hoon's works in the future.
Catch Lee Je Hoon, in 'Tomorrow With You', on StarHub Go and StarHub TV, on Hub VV Drama (StarHub TV CH 855) every Sunday at 10 PM.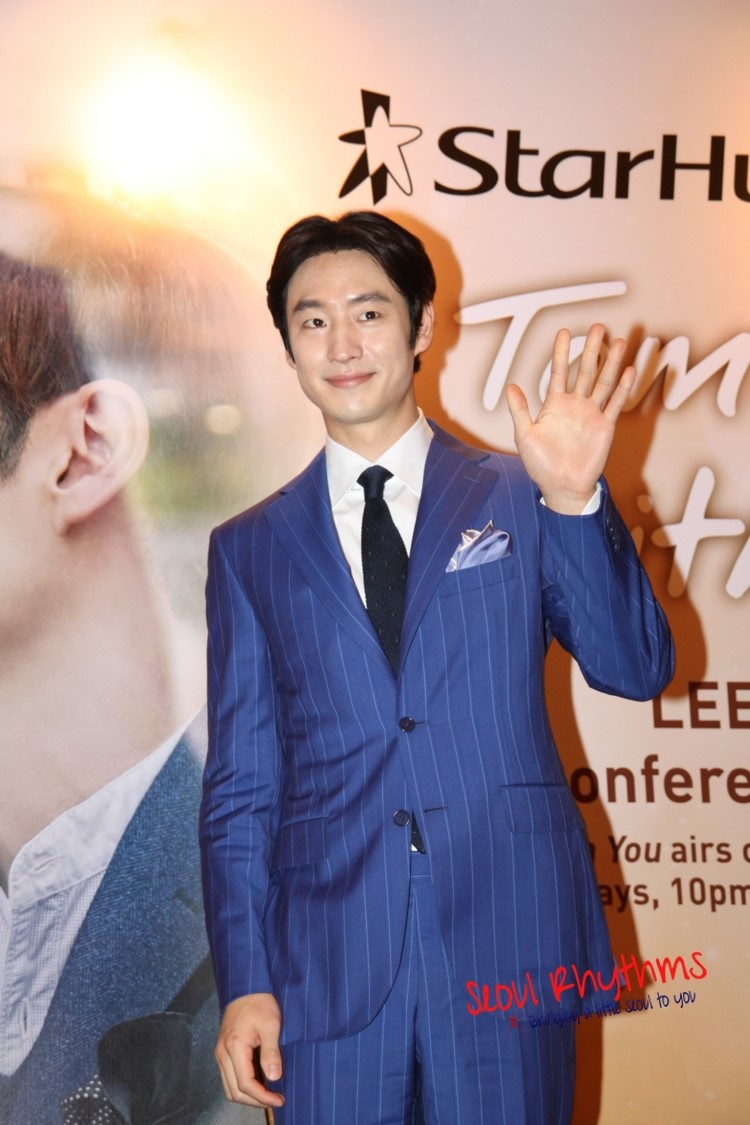 For more photos, please go to Seoul Rhythms's FB here.
With thanks to StarHub for the kind invitation.