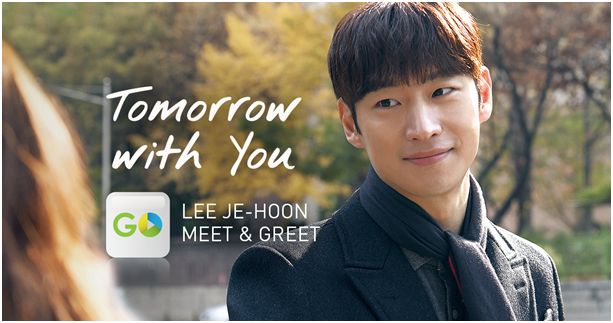 Have you seen the charming Lee Je Hoon and the bubbly Shim Min A in the rom com fantasy 'Tomorrow with You' on Starhub Go? Good news for those who have fallen for this model perfect actor. He will be in Singapore this Friday to meet the fans here, thanks to Starhub.
Lee Je Hoon: Tomorrow With You Meet & Greet
Date: 10 March, Friday
Time: 6.30pm
Venue: West Mall, Level 1 Atrium
Synopsis:
The story will revolve around Yoo So-joon (Lee Je Hoon), a CEO of a real estate company, who has the ability to travel through time via a subway; and his wife, Song Ma-rin (Shin Min-a), who works as a photographer. So-joon foresees his future-self living miserably so he decides to marry Ma-rin in order to avoid that fate. As time passes, he learns to love her selflessly.
You can watch 'Tomorrow with You' now on Starhub Go or Starhub TV Hub VV Drama (StarHub TV Channel 855).