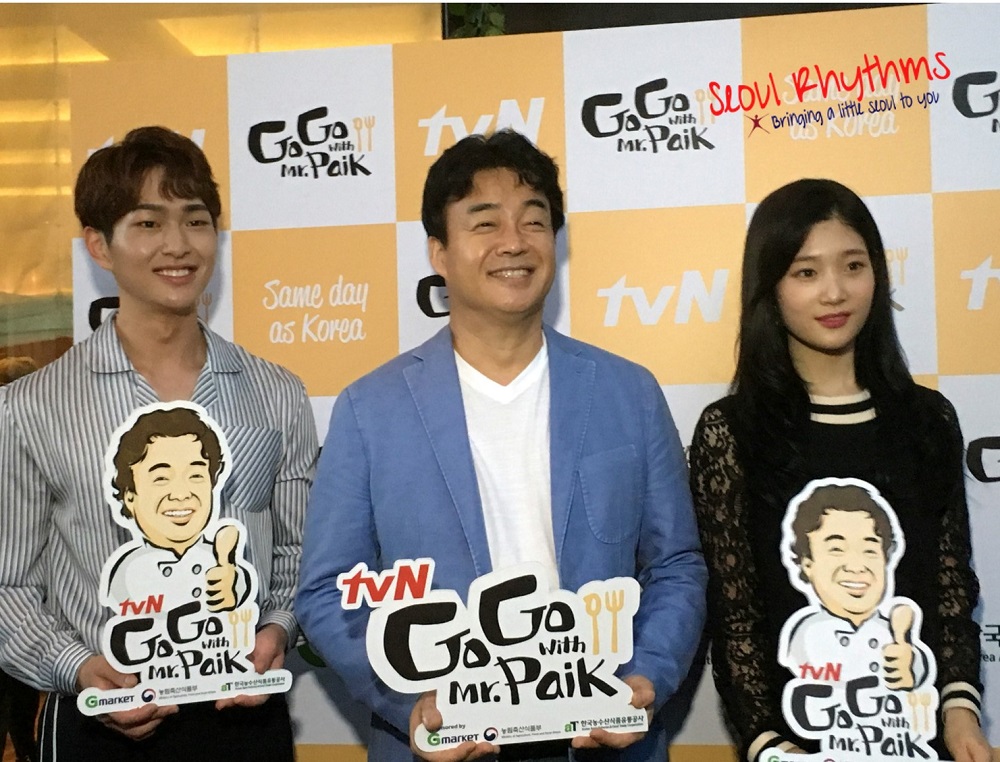 Chef Paik is really a very warm guy, with none of the bigger than life ego that one often associates with so many of those well-known celebrity chefs. At the media interview for his show, 'Go Go Mr Paik', he demonstrated his easy going nature and close working relationship with his co-stars, Onew and Chaeyeon. Sitting comfortably between the two of them, he really seemed to view Onew as his own nephew, with his constant ribbing, praising and patting on the knee.
The affable chef cooks breakfast for his family everyday and bibim guksu is a dish that he cooks well. I would love to have a taste of that. Unfortunately our hope for some sampling was dashed.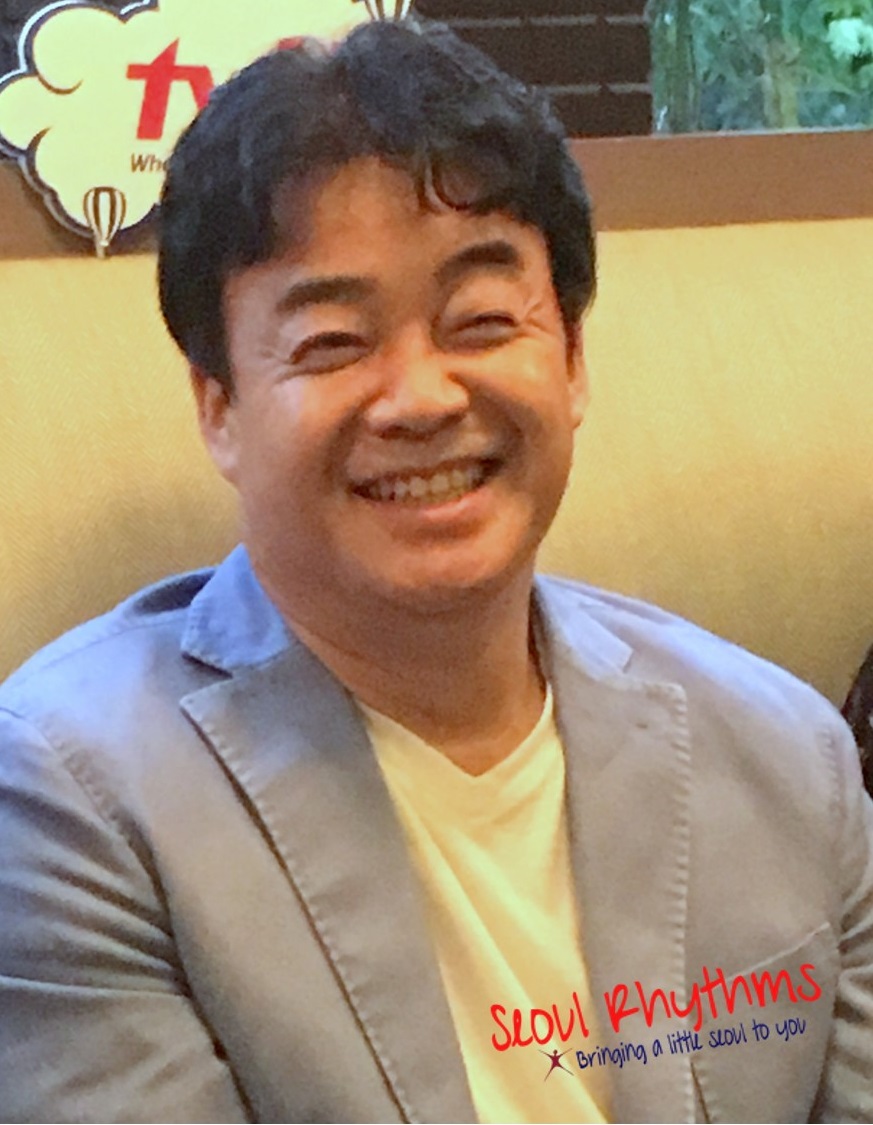 It is perhaps apt that Onew is on this show with his love for food. In fact, Chef Paik declareed him cook potential with his ability at tasting the food and expressing it well. But it is his spontaneous reaction when tasting delicious food that draws the audiences in. Well known for his love of chicken, it was his choice of food if left stranded on a desert island for a whole week and he was really thrilled as Chef Paik cooked chicken in Singapore this time.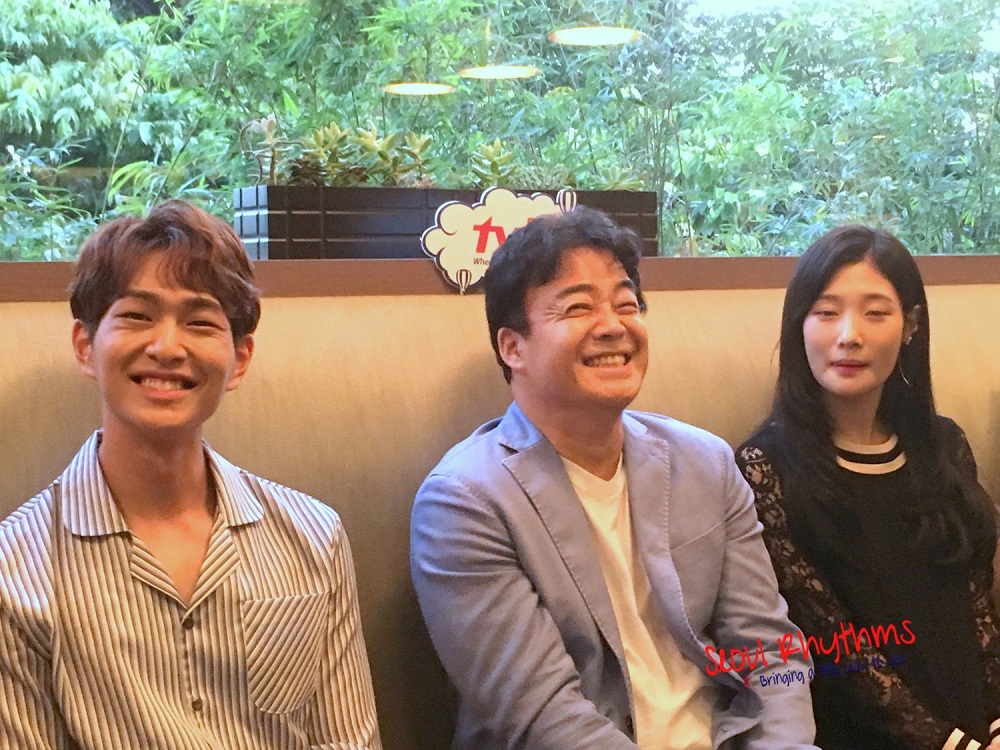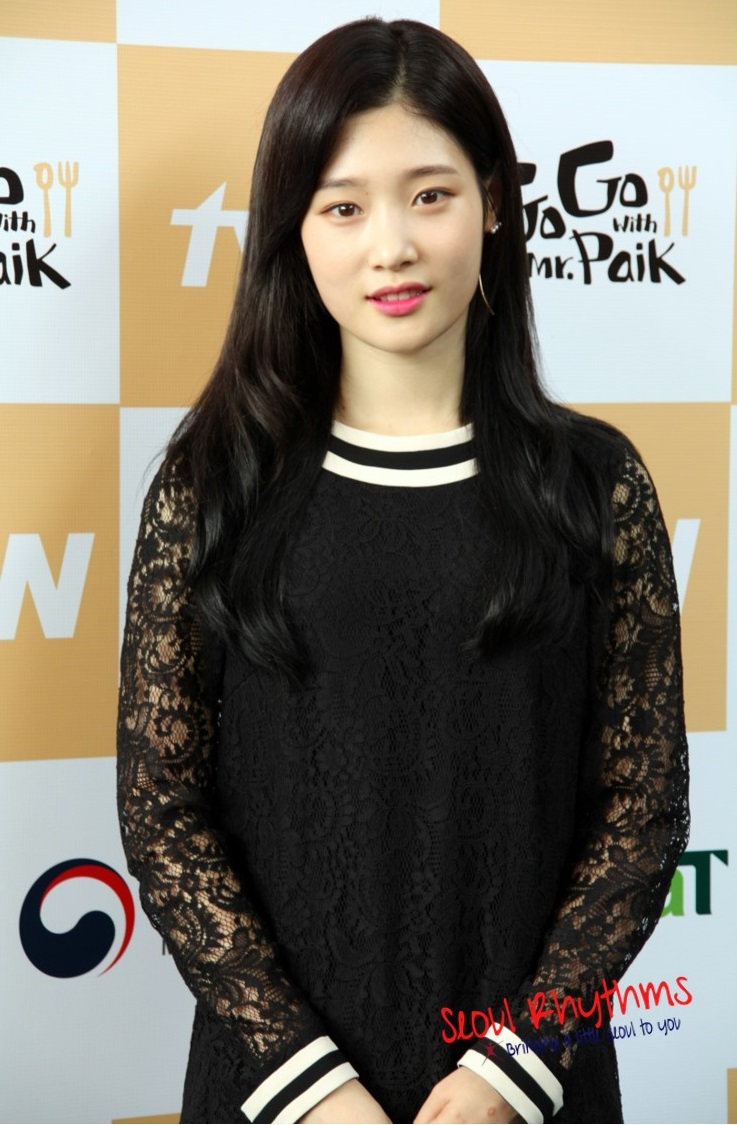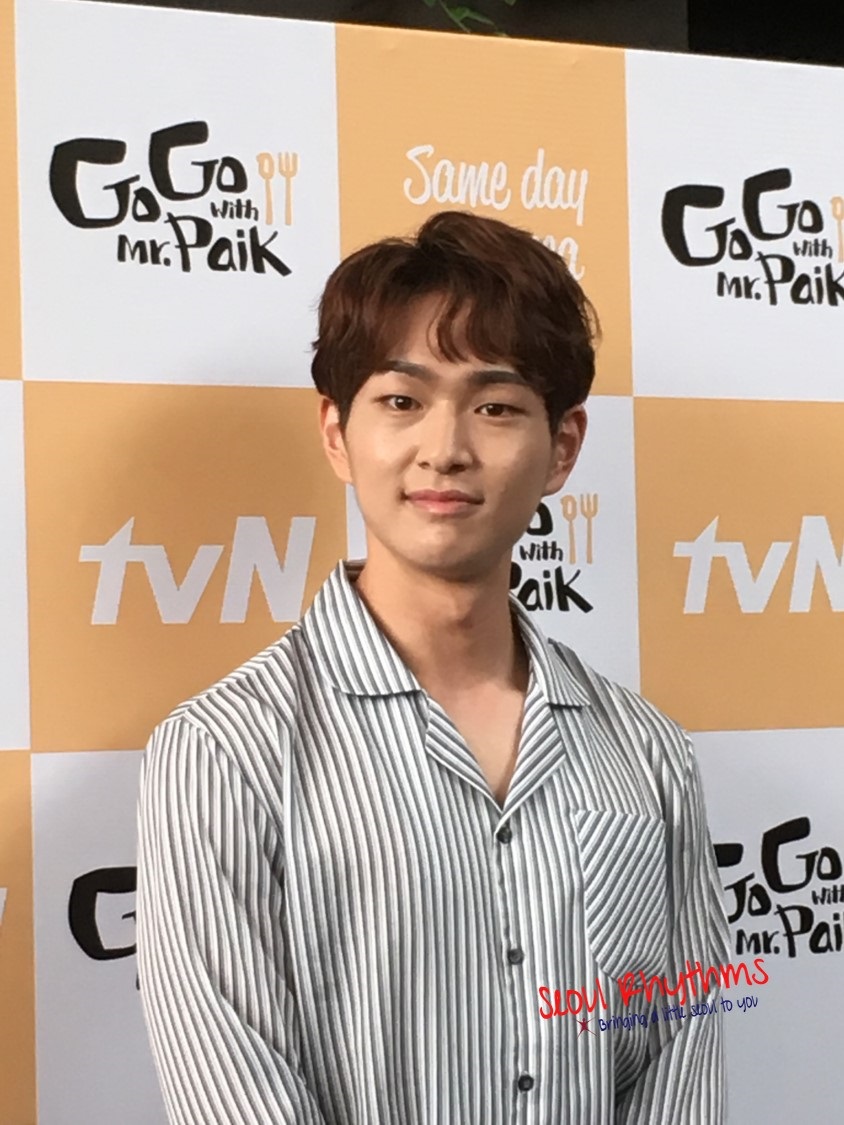 A parting word from Onew when asked if he Live to Eat or Eat to Live. He replied instantly that of course it is to Live to Eat. The pleasure of eating nice food.
That question shouldn't even have been asked.
For more photos, please refer to Seoul Rhythm's FB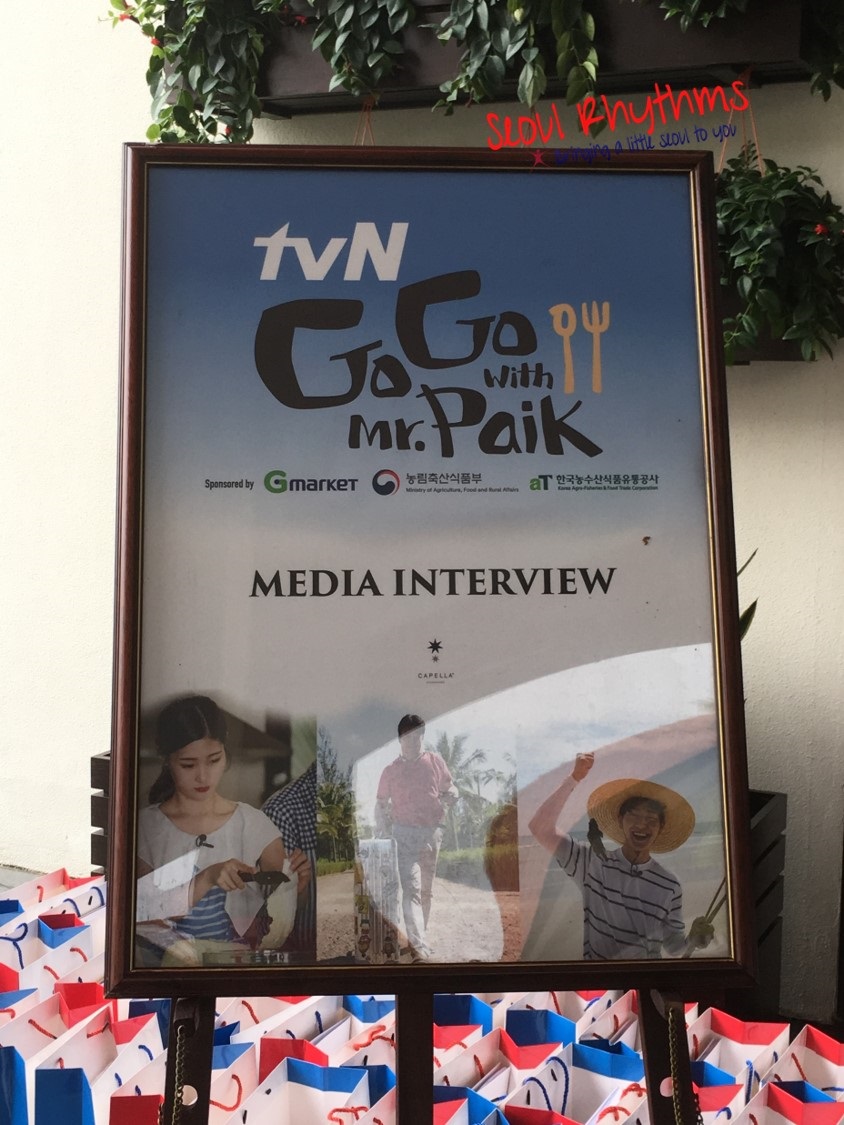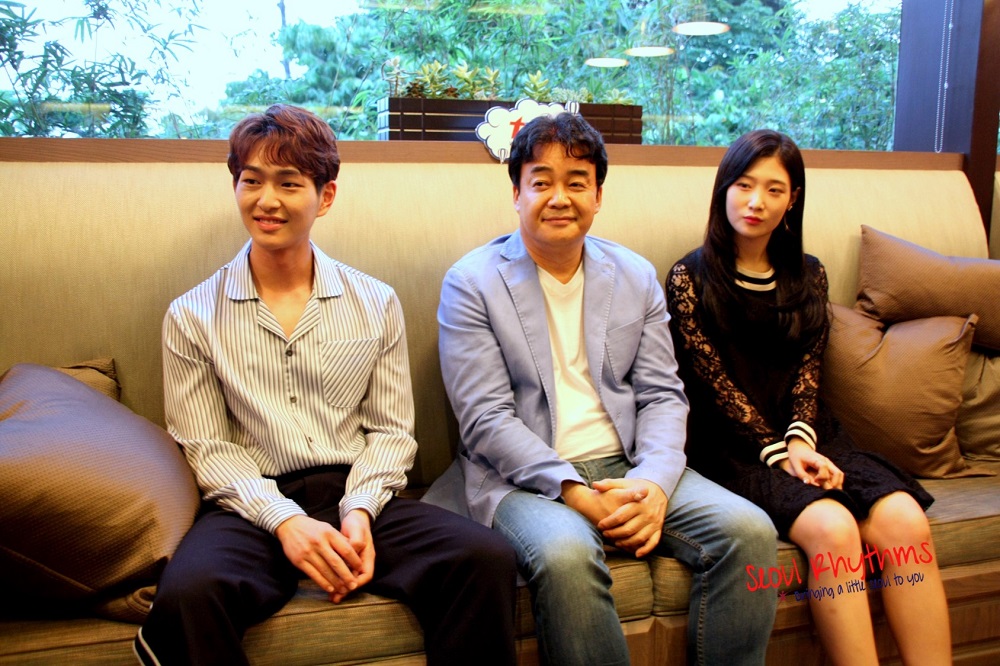 Go Go Mr Paik Singapore segment will premiere on TvN on 19 December 2016. You can catch the trio trying out local delicacies like kaya toast, laksa and bak kuteh. The second segment starring Chef Paik, Lee Seung Hoon (Winner) and Gong Seung Yeon in Krabi, Thailand will air on 28 November 2016. You can watch TvN on Singtel (channel 518 & 619) and StarHub (Channel 824).