It looks like a busy end to 2016 for TvN with more stars coming to Singapore.
After Irene Kim, Chef Paik Hung Won, Onew, Chae Yeon.. the next 2 stars to land in Singapore are the 2 stars of the drama, 'Entourage'.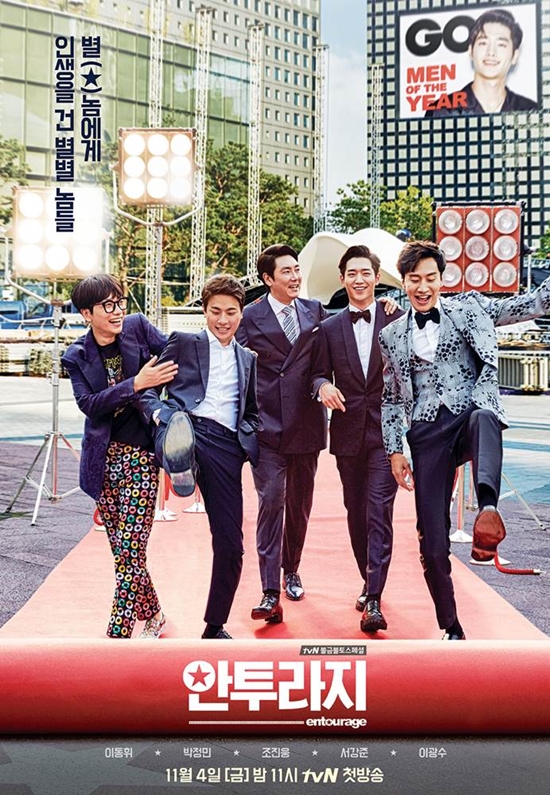 The stars will have a public meet and greet on 22 November 2016 at Bugis Square. The details are not out yet but those wishing to see these 2 cute guys should stay tuned and keep your day free.
'Entourage' is a Korean remake of the popular American drama series of the same name. The TvN version stars Seo Kang Joon as a young rising star and his friends, Park Jung Min, Lee Kwang Soo and Lee Dong Hwi.
'Entourage' airs every Monday and Tuesday at 9.15pm starting from 7 November 2016 on TvN Asia. In Singapore, you can watch them on Singtel TV Channel 518/ Channel 619 or StarHub TV Channel 824.
Here's a trailer from Ep 1 for your preview. Four dorky guys living the high life.