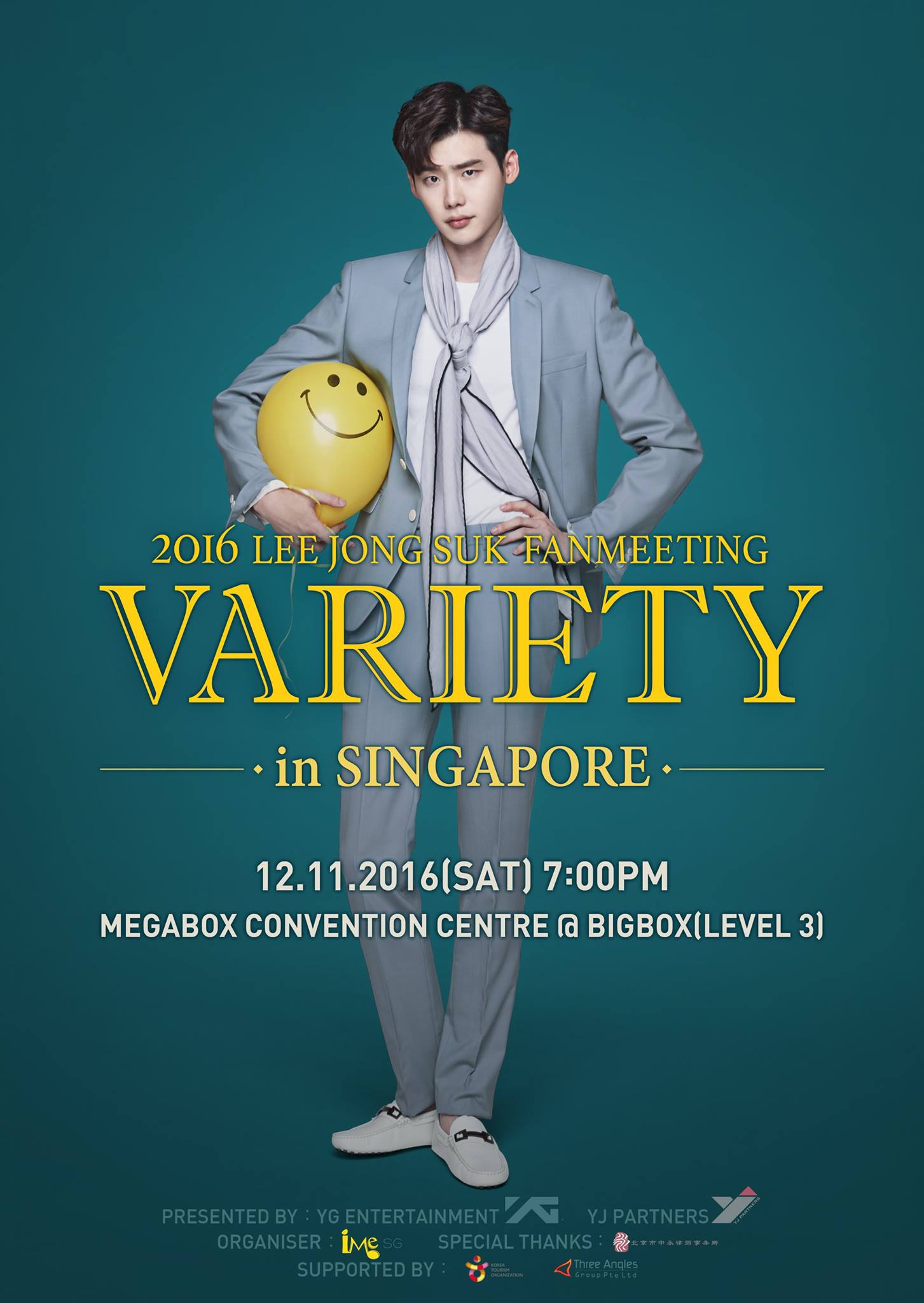 Lee Jong Suk Fan Meeting 'Variety' in Singapore
Date: 12 November 2016
Time: 7.00pm
Venue: Megabox Convention Centre @ Big Box (Level 3)
Sites to note: IME Asia, IME SG,
Ticket details:
Cat 1- $238 (Cat 1 Ticket holders will be entitled to a lucky draw. Prizes include: Group Photo-Op [20 pax per group photo with Lee Jong Suk], autographed posters & 100 sound check party pass.
Cat 2- $188
Cat 3- $138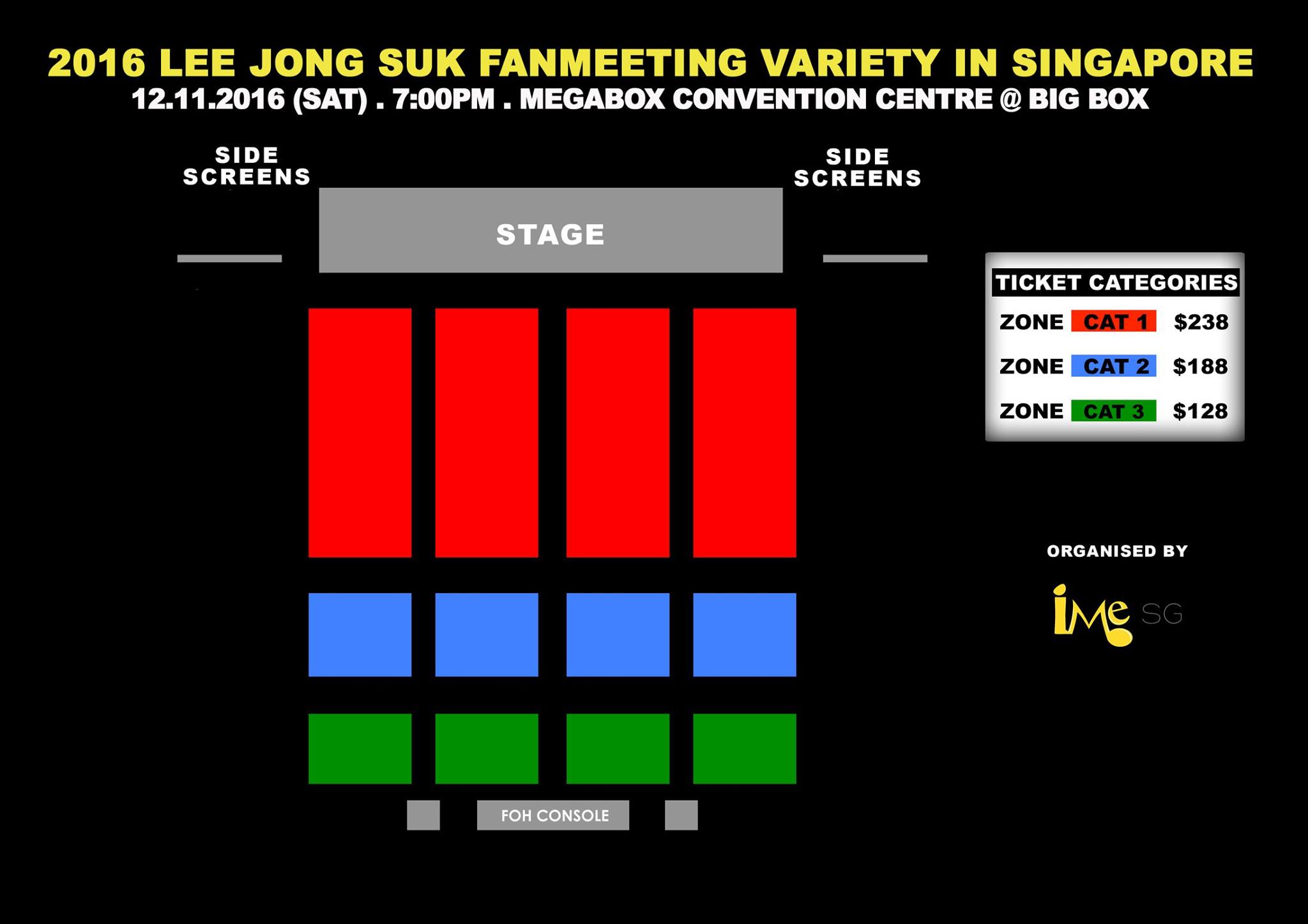 Tickets are already on sale and selected Cat 1 tickets are still available. You can buy them via MegaBOX Tickets or you can go to the Reception Counter at MegaBOX.
This will be Lee Jong Suk's first fan meeting in Singapore and he is expected to sing and play games with the fans.
Like a growing number of actors that include Kim Woo Bin, Ahn Jae Hyun and Lee Soo Hyuk, Lee Jong Suk started off his career as a model. In 2010, he officially made his debut in the drama, 'Prosecutor Princess'. But it was his role as the young gay singer who liked Osaka in the runaway hit, 'Secret Garden' that audiences took notice of him. This was followed by a number of hits that include 'School 2013', 'I Hear Your Voice', 'Doctor Stranger' and 'Pinocchio'. He won the Top Excellence award in the 8th Korea Drama Awards for his role as the the genius reporter, Ki Ha Myung in this drama.
In the recently wrapped up fantasy drama, 'W', he played a webtoon character Kang Chul engaged in a web of intricacies linking both the real and the fictional world.
'I Hear Your Voice' is a personal favourite of mine. The unique story line as well as the exceptional chemistry between him and his co-star Lee Bo Young made the drama stand out. This was despite the age gap of 10 years between the two of them.
Check out his shout out to the fans here in Singapore on IME SG's FB.
The above scene had many fans swooning away. Perhaps he will enact a few scenes out of the book, '
Puuung's Illustration Book- Love is
' if the fan meet, ^^