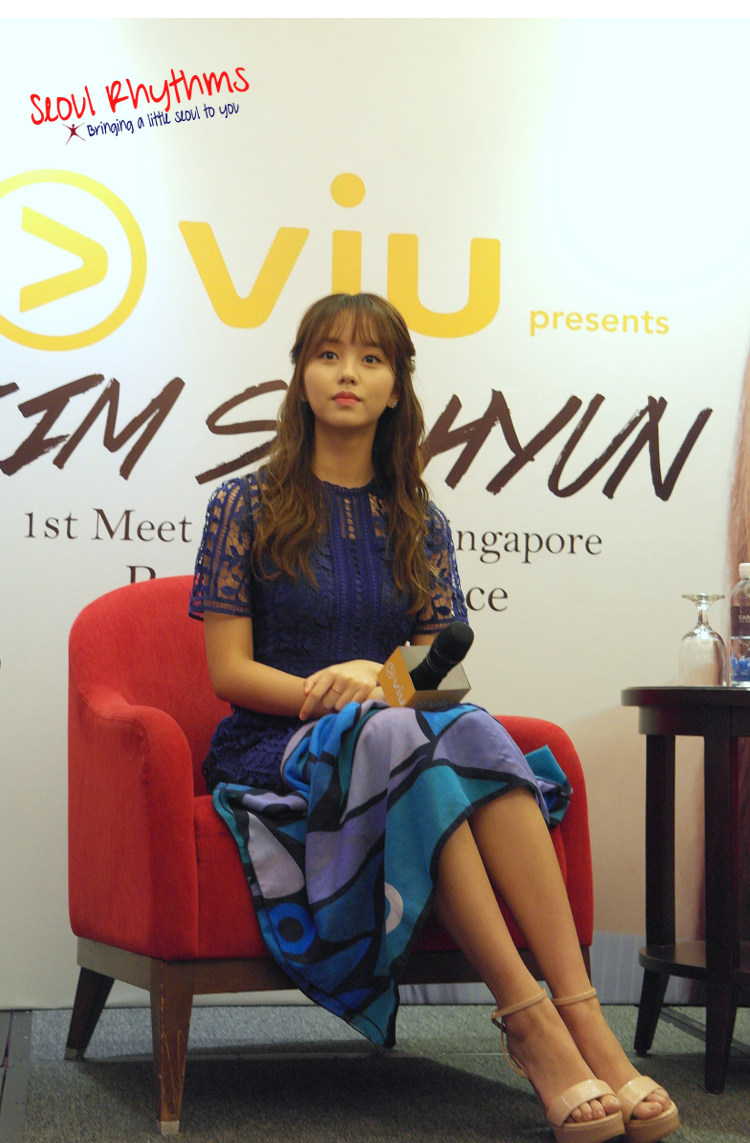 The very young and lovely Kim So Hyun was in Singapore recently to promote her drama, 'Bring it on, Ghost' via Viu Singapore.
The actress has been acting for most of her life and has an impressive number of dramas under her belt, including hits like 'The Moon that Embraces the Sun', 'Missing You' and of course her recent drama, 'Bring it on, Ghost' where she finally takes on the role as the lead actress.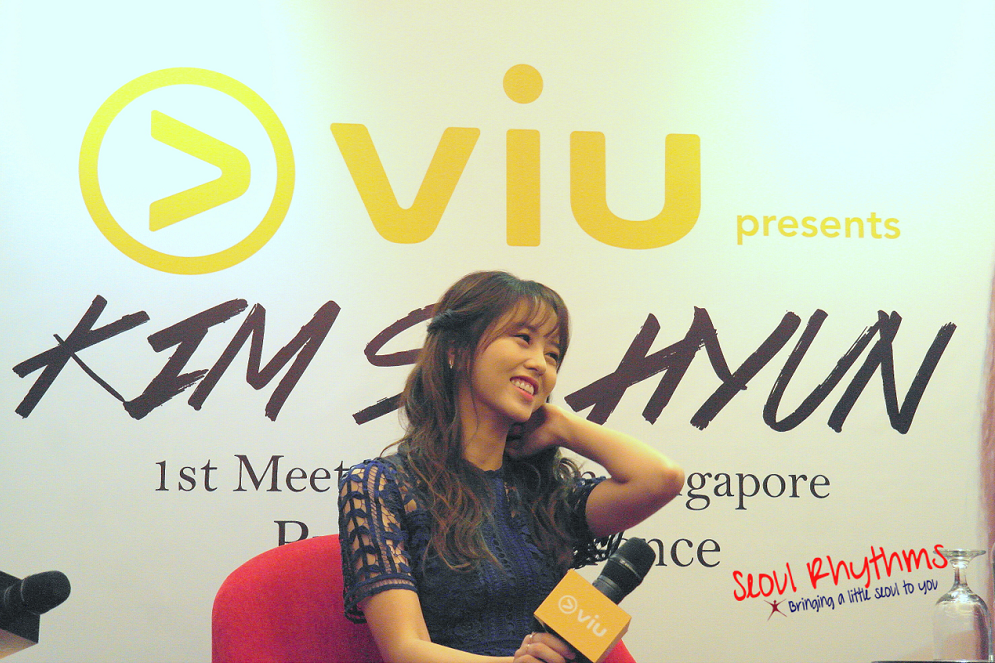 Speaking with a maturity that belies her tender age of just 17 years old, Kim So Hyun is every inch a calm and collected young lady. Years spent as a child actress, working alongside adults in the entertainment world has made her more matured than her peers. But she considers looking a little older than her peers a bonus as it allows her to transit into the adult roles easier. In my opinion, she doesn't look old at all, she just acts and behaves older than her peers, which is an asset to her.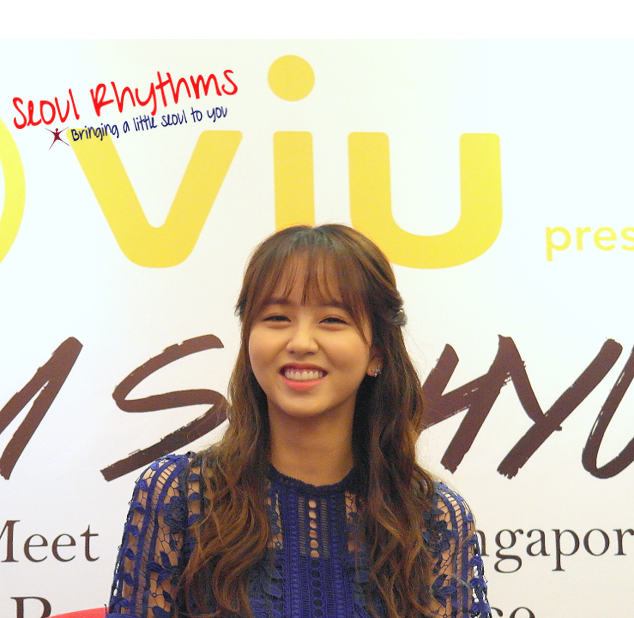 During the press conference, she has only high praise for her co-star, Ok Taec Yeon, who was bright, cheery, energetic and brought much laughter to the set. He was also immensely popular. One particular scene had her sitting on his back while he was doing sit-ups. She had reservations about it initially but decided that it was a once in a life opportunity not to be missed as in her words; "I don't know when I will have this opportunity again."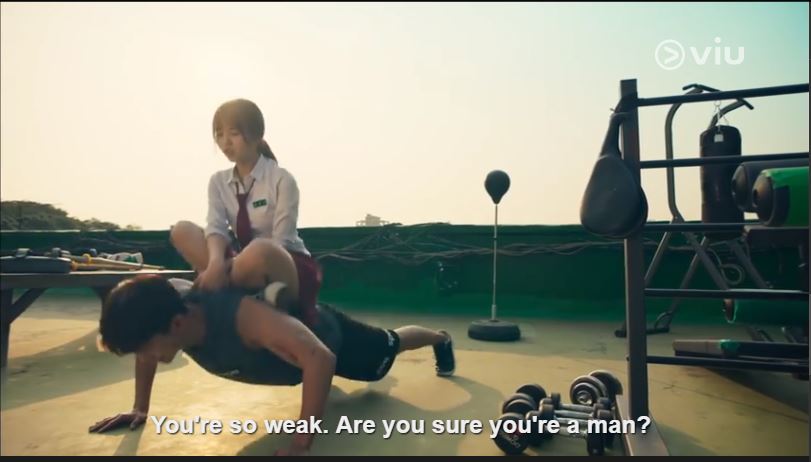 The push up scene in Episode 2 of 'Bring it on, Ghost'. Credit: Viu SG
Thankfully she did not experience many ghostly encounters during the drama. In fact, I had the impression that she found acting cute and the kissing scenes scarier than whatever ghosts there may have been at the filming site. And if any guys out there are thinking of asking her out, don't try the usual horror movie date, because she is not a fan of ghost movies.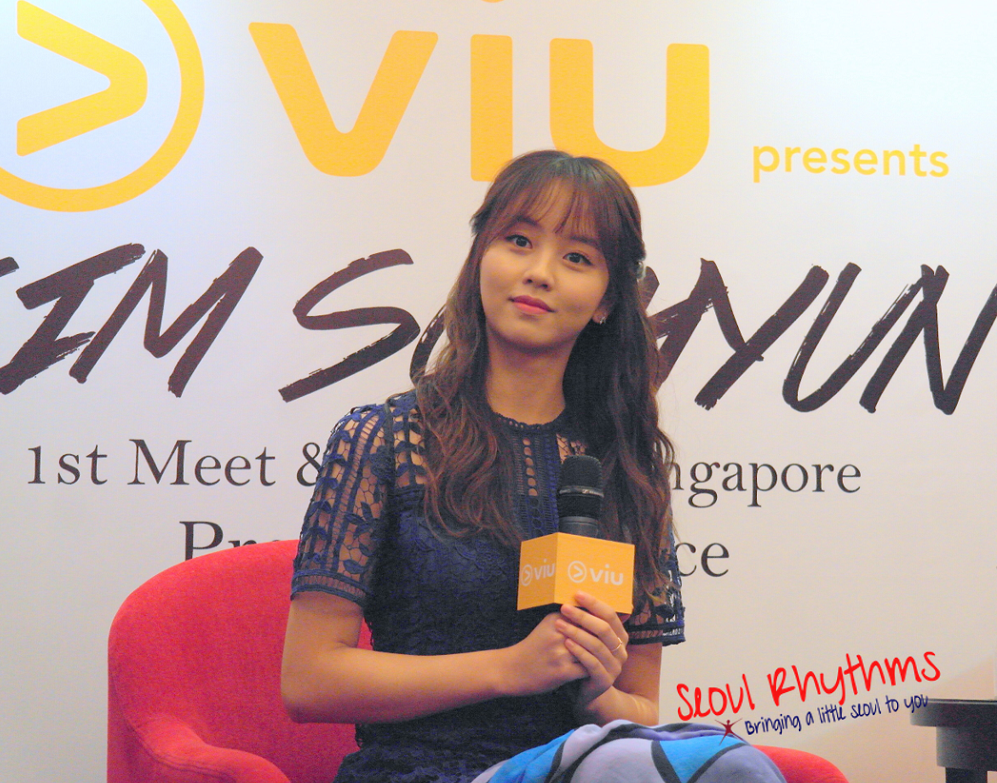 This rising star has been passionate about acting since young and has never considered any other career. As she transits from child into an adult, she is looking forward to acting in more matured roles and one of the genre that she would be really keen to try out is a romantic comedy. She also expressed a desire to work with Yoo Seung Ho (they were in drama, 'Missing You' together). Perhaps we might be able to see the two of them in a future drama as love birds. But we will probably have to wait for another 2-3 years for this to happen as the legal age in Korea is 19 years old.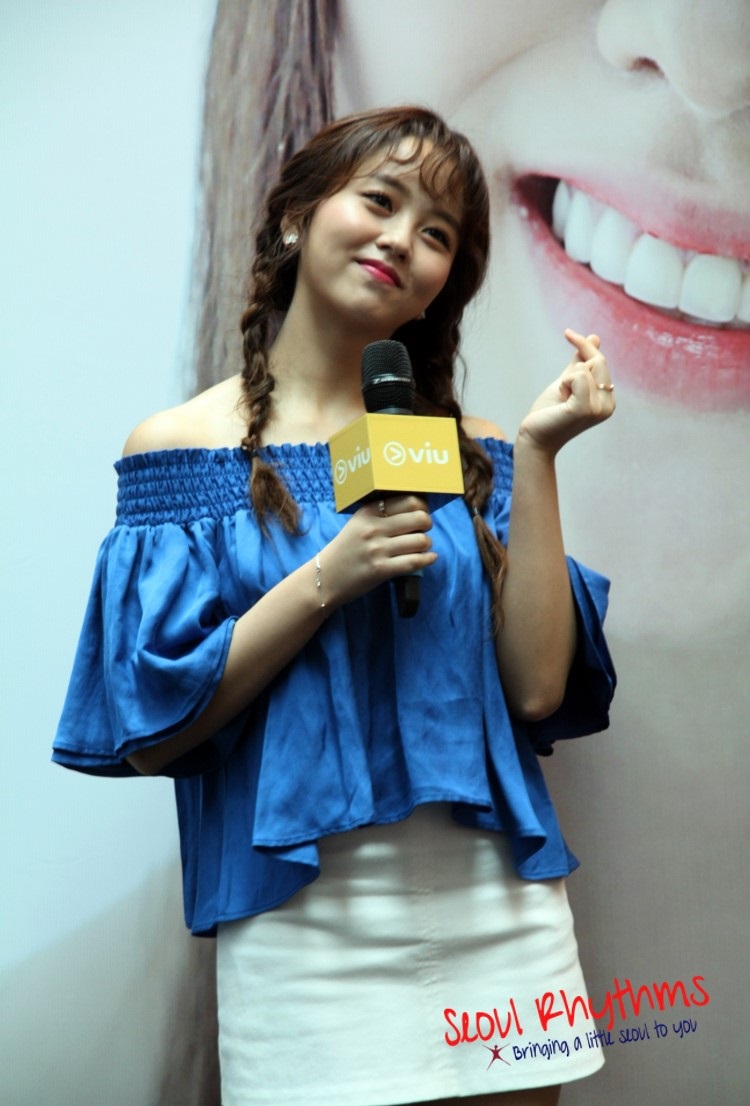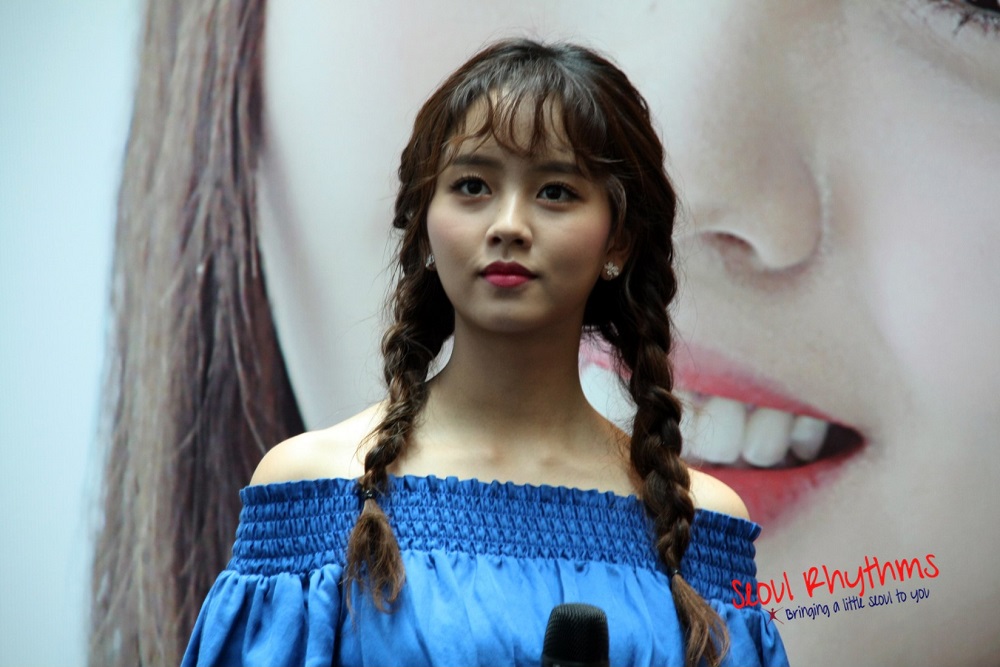 At the Meet & Greet session the next day, she was dressed trendily as a teenager, with her hair braided into two adorable pony tails, looking extremely fresh and young. She interacted happily with her many fans with games and selfies galore. One fan was so overwhelmed by the experience of being up close and personal with her idol that she ended up crying .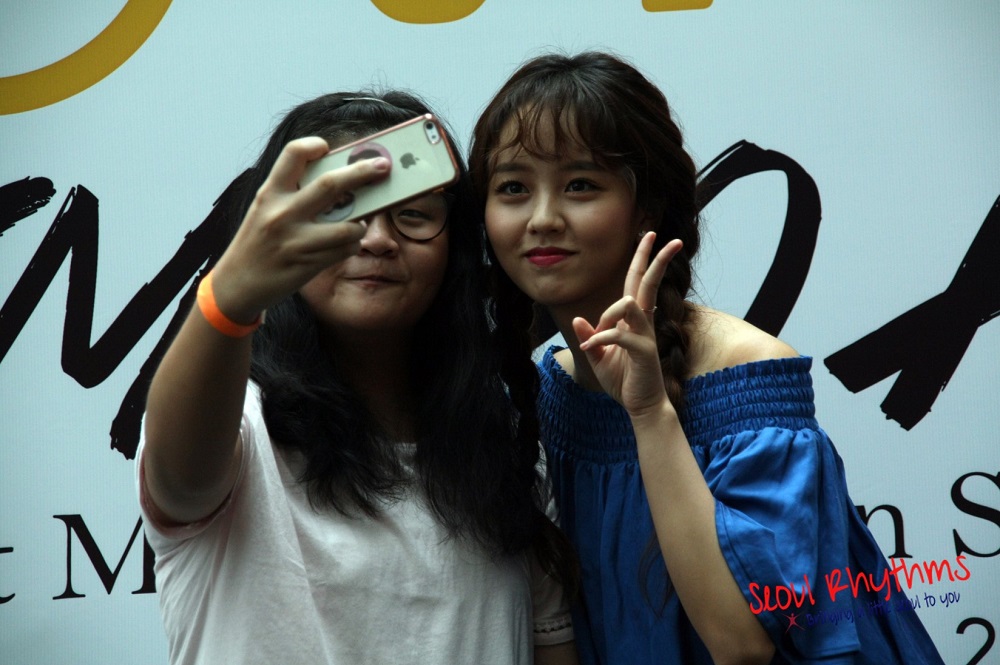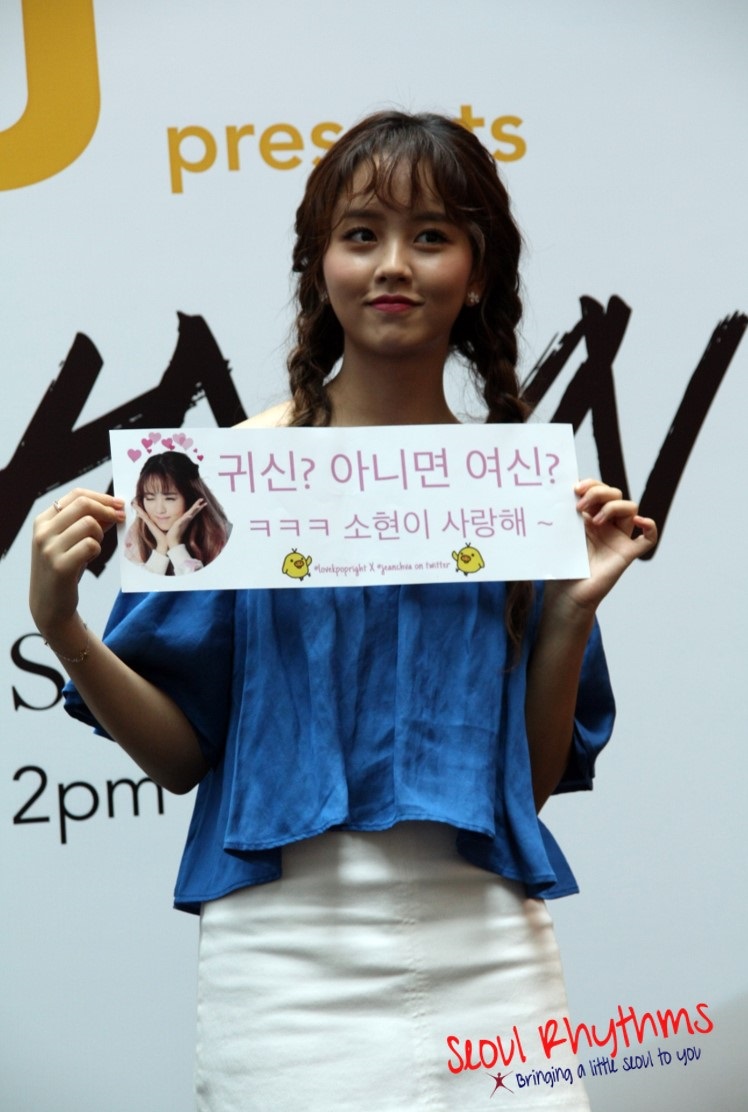 Is she the cutest ghost ever? Or is she a goddess? You can look forward to seeing her on the small screen very soon again in the drama, 'Goblin'.
For more photos of Kim So Hyun at the Press conference and Meet and Greet session, please refer to Seoul Rhythms' FB.
'Bring it on, Ghost!' is available for free viewing on Viu SG. You can also catch her other dramas like 'The Moon that Embraces the Sun', 'Missing You' and 'Page Turner'. And for a very affordable fee per month, you can watch these dramas virtually ads free and catch up with the latest dramas within 8 hours of airing in Korea.