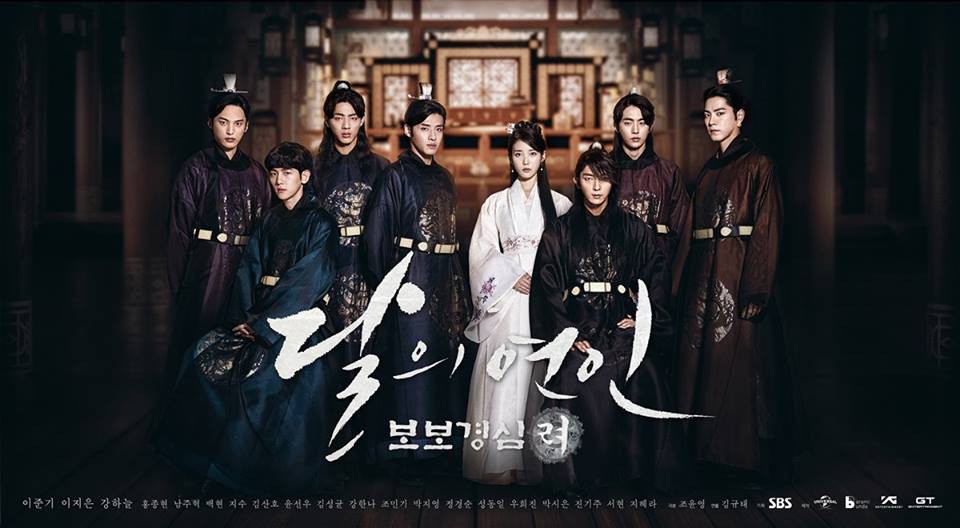 After waiting for a year, one of the most eagerly anticipated Korean drama, 'Scarlet Heart: Ryeo' finally premiered in Korea last week. It was also simultaneously shown in China, Hong Kong, Japan, Singapore and Malaysia. This must be a first for Korean drama.
Based on the popular Chinese novel, the Korean version is set in the early founding years of Goryeo. A special was released just before the start of the show that threw some light in understanding political background for the story. Perhaps ONE should consider airing that as well. In saeguk dramas where politics is an important aspect of the storyline, a little understanding of the culture and history is rather important. So here's a link to the following clips that were part of the one hour special. Hopefully, the clips are still up.
King Taejo conquered the various warring clans and states and founded Goryeo. To maintain stability and retain their loyalty, he married the women from those clans and states. As a result, he had 29 wives, 25 sons and I guess just as many daughters. The wives were of equal status, though some more than others, depending on their financial and military connection. Hence, Queen Sinmyeongsunseong, mother of the 3rd (Wang Yo), 4th (Wang So) and 14th (Wang Jeong) Princes, was extremely powerful, whereas Empress Hwang-bo, mother of the 8th Prince, Wang Wook and Princess Hwangbo Yeon-hwa (who would eventually become Prince Wang So's wife) was less so. This affects the status of the children.
The mystery all of us are trying to solve is- why was the Prince Wang So's mother so hostile towards him? She is obviously grooming her son, Prince Wang Wook to be the King, but she also dotes on her youngest child, Prince Wang Jeong. The only reason, we (that includes people on the various forums and sites that I've been reading) could figure out was that his disfigured face did not endear him to her (even though it was her doing). But I'm guessing it probably serves as a reminder of the King's priority- country over her. And so he was sent away at a young age to be adopted, or rather to be held as a hostage, by another clan far away. There was therefore very little interaction.
About the production
The production costs about US13 million, with investments from NBC Universal Studios and YG Entertainment. The stunning cinematography and the beautiful costumes certainly reflects the cost involved. Nothing makes my heart skip a beat than to see a man galloping furiously on a horse with the sun in the background. The ceremonial fight/ dance where Lee Joon Gi took the lead had me transfixed upon the screen. How magnificent it would have looked on the big screen.
With so many princes and characters, it was always going to be a struggle to introduce them to the audience quickly especially as there are only 20 episodes. So in the very first episode, we were introduced to most of them in a bathing house- half naked. I'm sure no one complained though.
But the editing could have been better though. Some scenes were a little jumpy and disconnected. Why did Wang So kill all the monks (who were the assassins) before the Crown Prince could find them? It was probably to protect his mother, who is behind the whole plot. But this was not clearly conveyed to the audience. By the way, that was one long violent scene. I lost trakc of the body count. Though why on earth would he still want to protect someone who does not love him at all. Of course, I may be wrong. I shall find out in the next episode. Apparently, there was some editing of the first three episodes when they repeated it over the weekend and it was well reecived.
Music wise, the songs are nice but it hasn't grab me…yet.. unlike how 'Descendants of the Sun', 'The Moon that Embraces the Sun' or 'You Who Came from the Star' did, although the theme song form EXO is growing on me. I'm waiting to hear the song form Davichi. Sometimes, putting the right songs at the right time is just as important, because that connects you to the drama, the characters or the scene.
About the cast
Kang Ha Neul is portraying the sensitivity and gentleness of the 8th prince perfectly well. He is careful to say the right things and act as the peacemaker. But he is also observant and sharp. One who doesn't reveal his true intentions or feelings. But certainly smart enough to be the king.
Hong Jong Hyun is the evil 3rd Prince How do we know he is evil? By the eyeliner and the earrings that he is wearing. Wahaha! Seriously, he is certainly arrogant and cruel enough. But will he able to show the scheming side as well?
As for Lee Ji Eun, otherwise known as IU. I would not say her performances was solid throughout the 3 episodes. There were dips and hits. She could have shown a little more emotions when doing the wide eye look, eg when Wang So carried her up onto his horse. I mean you have to look a lot more surprise and even fear when someone grabs you suddenly off the street onto his horse. Even if that someone looks as sexy and manly as Lee Joon Gi. However, I loved her crying scene in the forest. She genuinely sound like she's been scared out of the wits, which I would have been too, if I had just witnessed a major slaughter and had a knife to my throat. It is early days yet and much will center on the chemistry between her and the 2 main leads and the rest of the cast. I'm happy to note that while it was not as obvious in the first episode, it had developed by the second episode.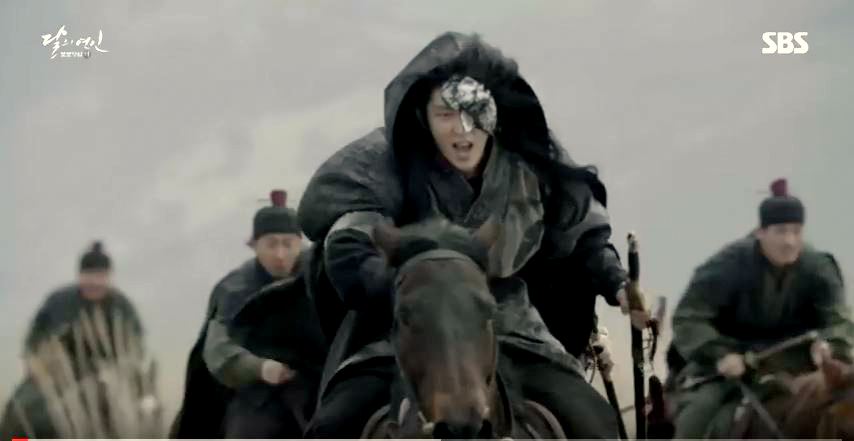 Lee Joon gi- ahh… Lee Joon Gi. What can I say about this man? Every single comment posted so far has been positive about him. He shows so much emotion with just his eyes. As the unloved disfigured prince with no support and backing, he has that aggressiveness needed to protect himself. In history, he was supposed to be a cruel person, killing his brothers to claim the throne. But he has that sensitive side too which I know he will be more than capable to convey. In the Chinese version, Emperor Yong Zheng also purged his many brothers to be the emperor- to protect those that he loved. For only when you have power, then you are able to protect. I look forward to his role as the 4th Prince, Wang So, who would eventually become the fourth King of Goryeo.
And have I said how smoldering he looks? Or how incredibly manly he looks riding on that horse? And his chiseled body? Oh wait, I have, haven't I?
There are still quite a few more characters that have yet to appear, including Seohyun of Girls' generation, who will be a gisaeng and last Princess of Later Baekjae.
I'm looking forward to watching Lee Joon Gi, Kang Ha Neul, IU and the rest of the cast in the drama for the next 13 episodes. I hope it will be as exciting as the trailer suggests.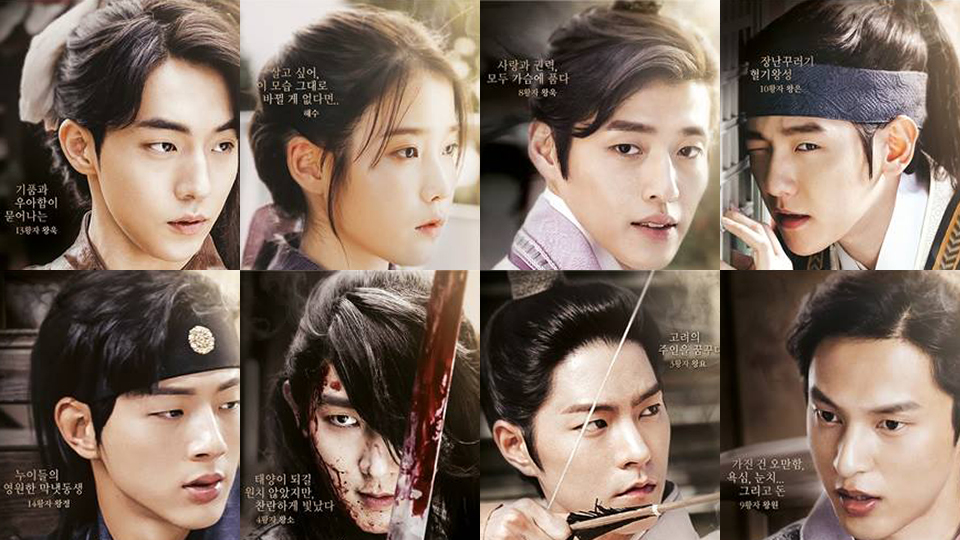 For some fun, check out the '13 Things you probably didn't know about the cast of Scarlet Heart: Ryeo' from Drama Fever