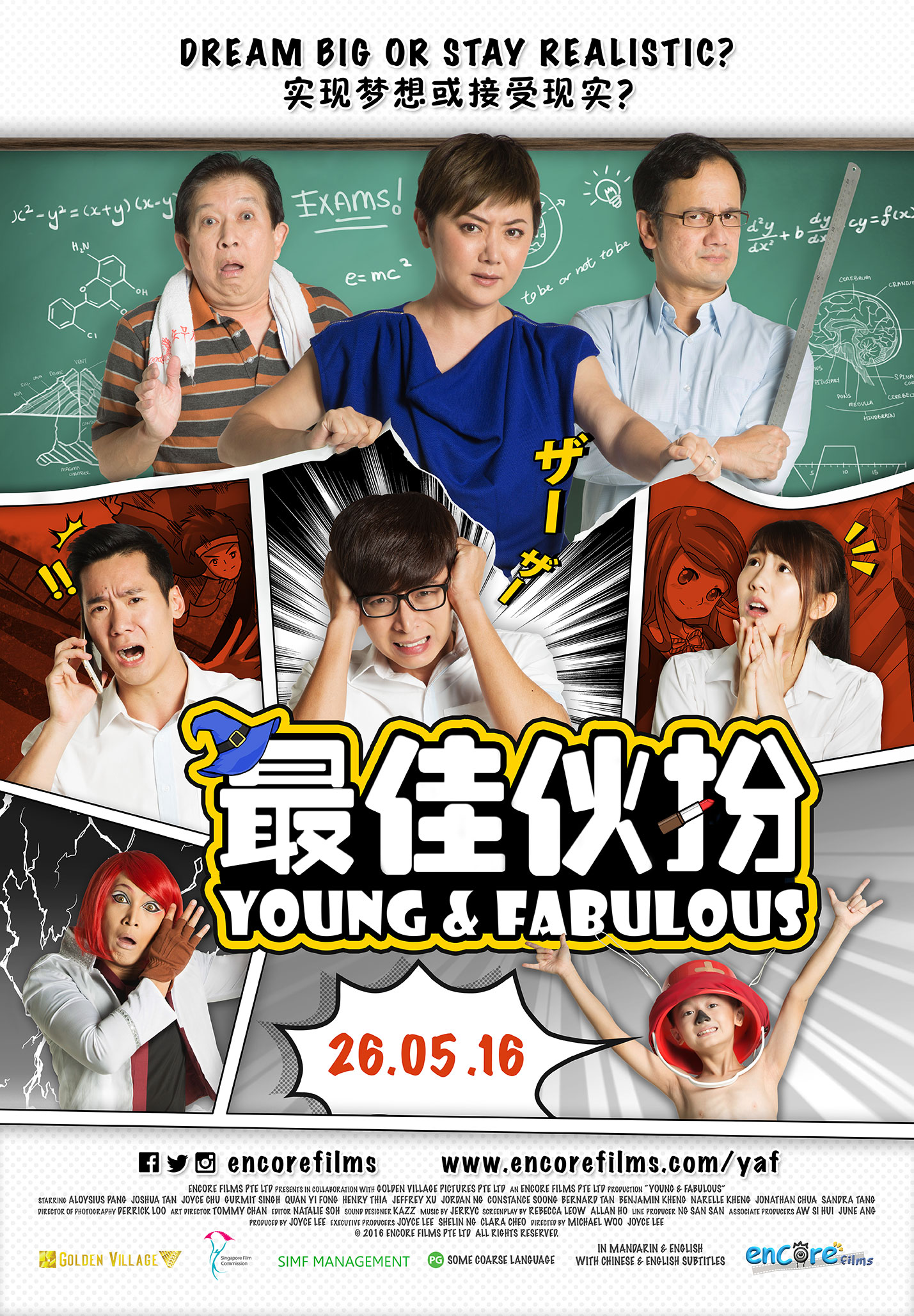 In recent years, there has been a spate of made in Singapore movies. 'Young and Fabulous' is the latest one to hit our local screen, helm by many well known names- Quan Yi Fong, Gurmit Singh, Henry Thia and the up and coming ones- Aloysius Pang, Joshua Tan, Joyce Chu, Jordon Ng.
Gist
Royston (Aloysius Pang) is a shy, geeky, intelligent boy. His mother (Quan Yi Fong) wants him to become a doctor but Royston is more interested in fashion designing, with dreams of creating his own label one day.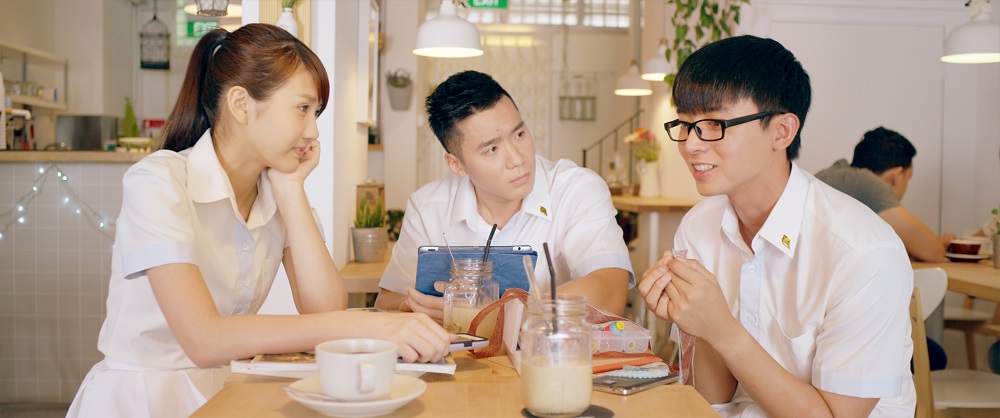 He has a huge crush on Violet (Joyce Chu), the belle of the class, who is determined to be the most well liked person.. on the internet. Violet's wealthy parents give her plenty of money but little time.
Hao Ren (Joshua Tan) is the money grabbing opportunist, grabbing every chance to make a quick buck.
The trio, together with Chen Jun (Jeffery Xu) formed a team to join the Cosplay competition, each wanting to win for their own reasons. Through the journey, they learnt about friendship, determination, courage, fulfilling dreams and a thing or two about themselves.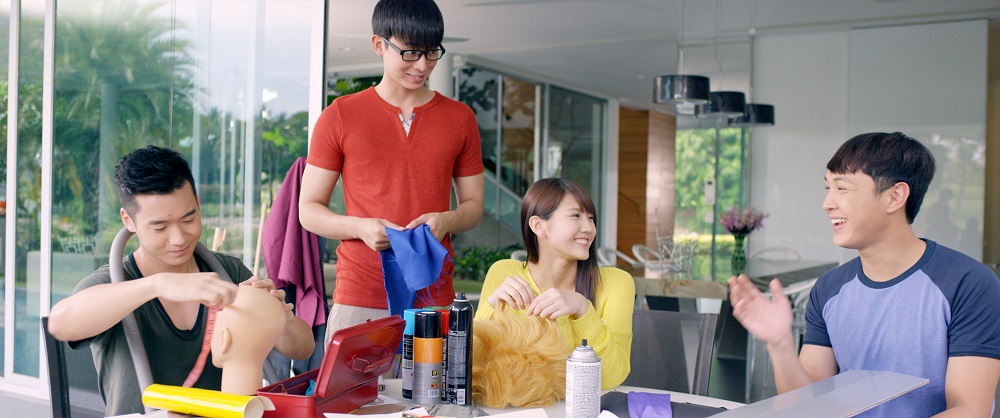 Overview
Touted as the first movie on Cosplay and produced at a cool 1.5 million (how many zeros are there?), the movie had much potential to be that summer holiday hit. It's light, it has some funny lines, good looking young cast and a group of heavy weight veteran cast in supporting roles. But it did not became that hit.
Of the young cast, I was most impressed with Aloysius and Jeffrey (it was probably the most fun playing Chen Jun). Joshua Tan did admirably, no doubt due to his training in the previous Jack Neo's movie. And I really, really like Jordon Ng and hopes to see more of him in the future. The weakest link was probably Joyce Chu. Although it is hardly her fault as she has the least experience.
The first half of the movie had a good pace, with interesting developments and plots. There were some funny lines. There were some well done scenes. There weren't anyone in there that you really hated. Even the bullies were not that mean.
However, it was a little limp in the second half, when the story line unfolds accordingly to what you expect with a too-good-to-be true ending. Even with that twist in the story, it was never really a twist.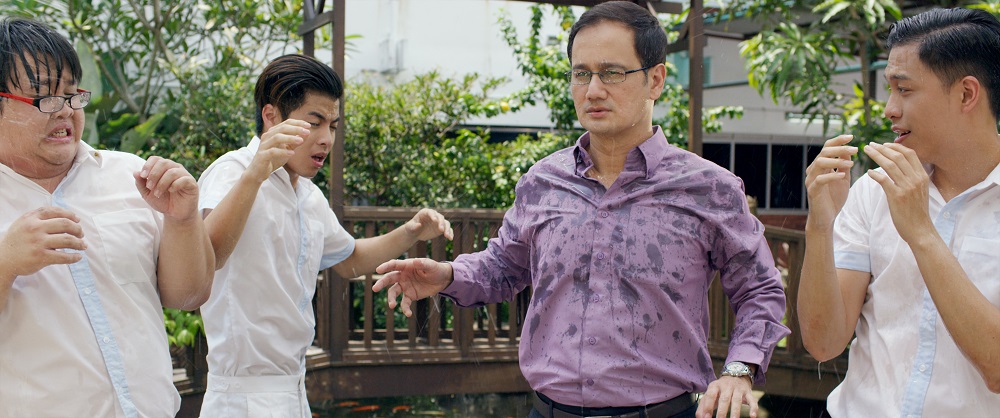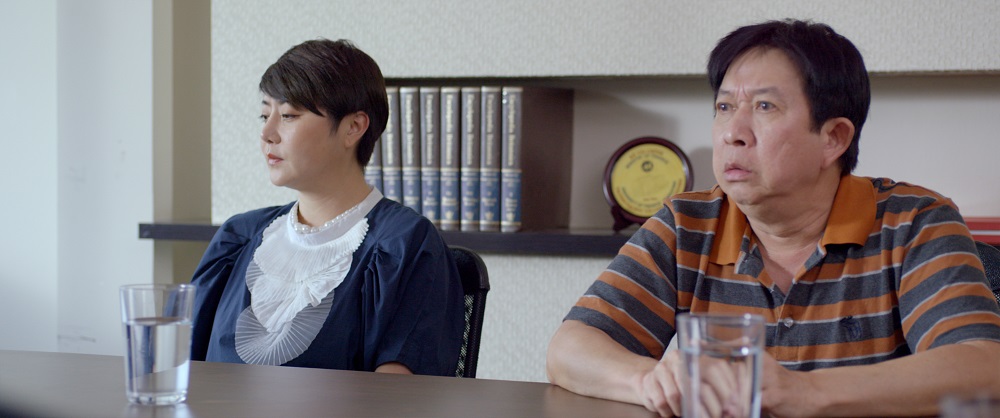 The veterans were fabulous especially Quan Yi Fong. Her interactions with her two 'sons' were totally engaging and hilarious. Check out the scenes when she was teaching Jordon spelling and when she was trying to check if Royston was gay. I expected more from Gurmit Singh but the script didn't really give him the chance to flex his muscles. As for Henry Thia, well, he acted as Henry Thia that we know in most movies .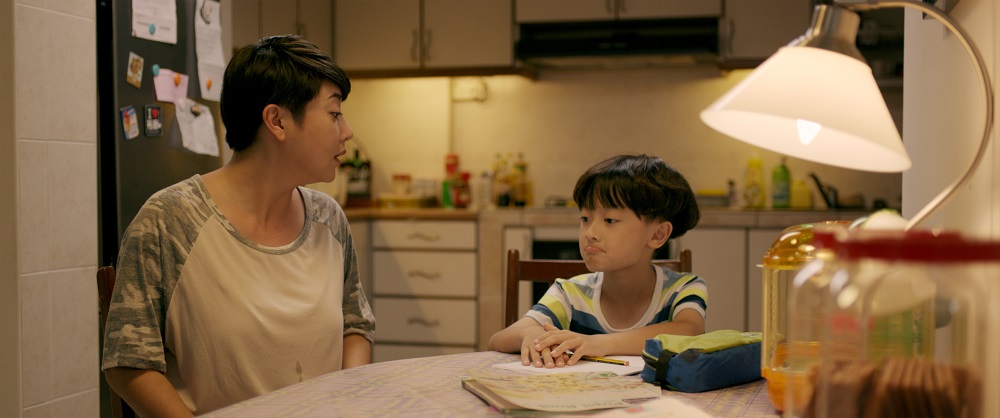 As a movie on Cosplay I would have loved to gain more insight into the closed knit community that attracts people from all walks of live- engineer, lawyer, pilot as seen in the short interviews at the end of the movie. But as a feel good, chase that rainbow dream, it was fine, a good reminder that there is a path for everyone beyond studies.
'Young and Fabulous' is now showing in the cinema. Go support local movie. And oh, I like the theme song.
Trailer
Theme song