A little note*
Thanks to Shar for reviewing the press conference. As you can tell, she is his number one fan. ^^
~Tiffany @ Seoul Rhythms~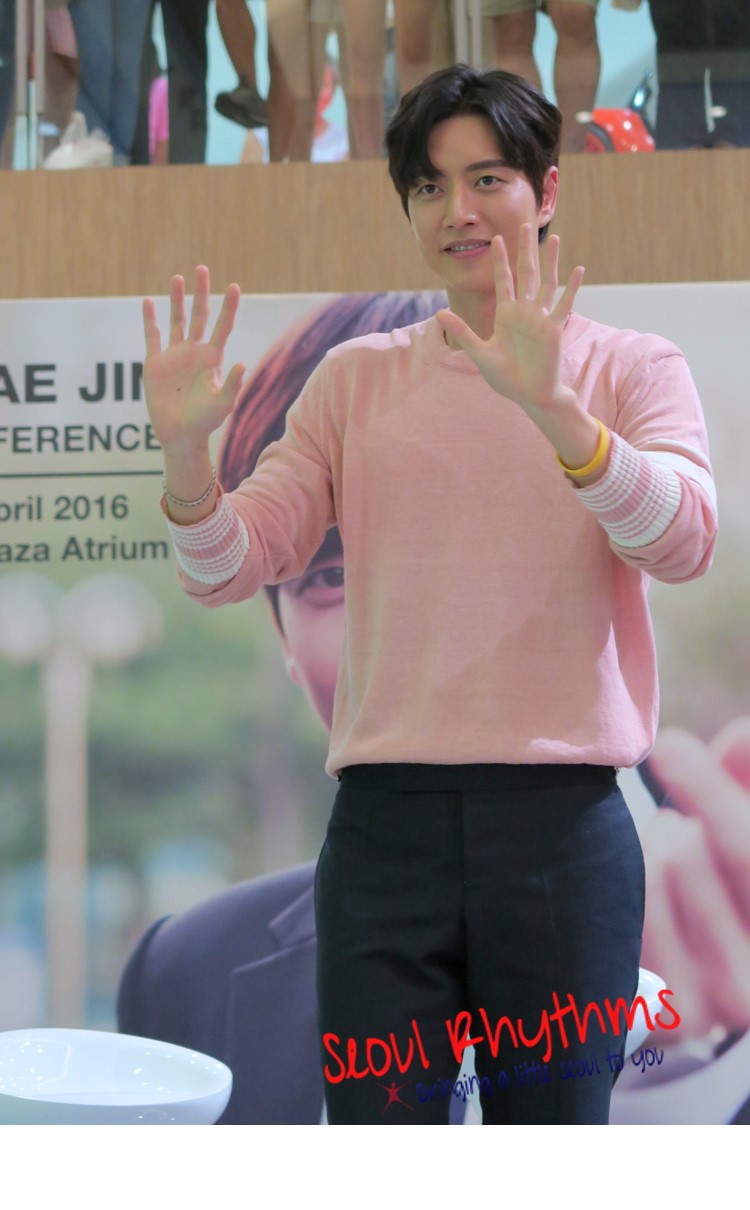 Gasp! Another 'Cheese in the Trap' actor in town! Popular Hallyu actor, Park Hae Jin, who played the mysterious sunbae, Yoo Jung, in the Korean drama 'Cheese in the Trap', was invited to Singapore on 17th April to be one of the special guests for Singapore Star Awards. During this maiden trip, he also held a public media conference so that he could meet his fans as well.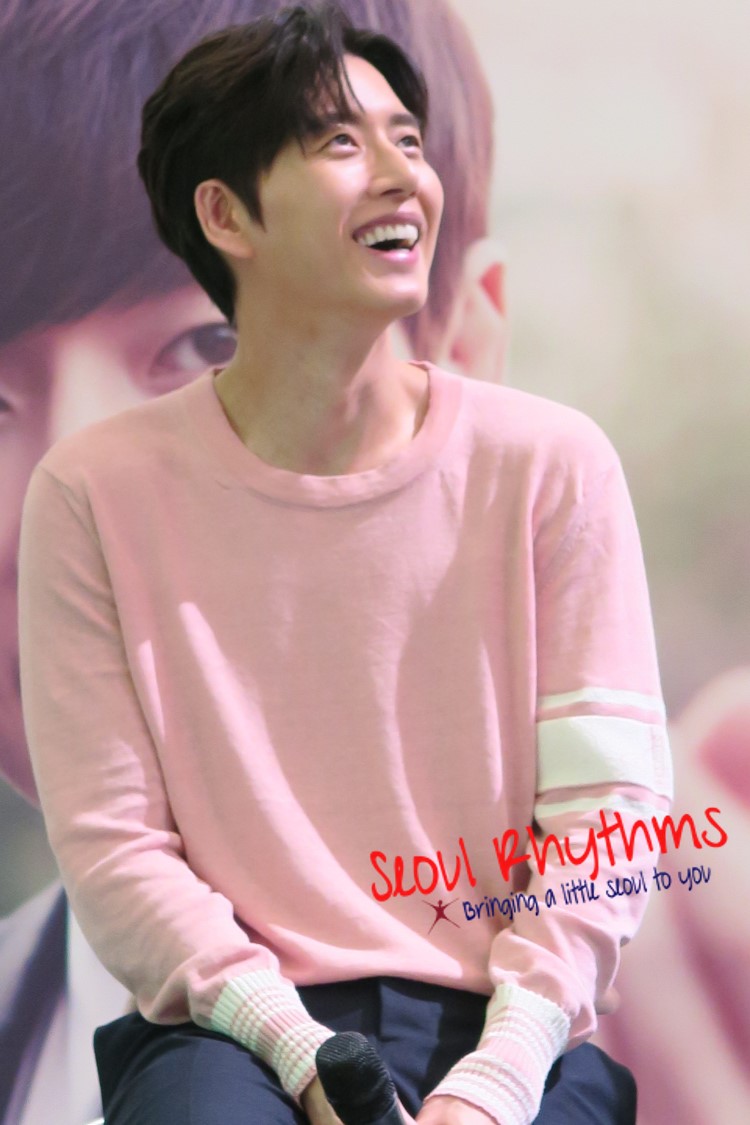 The public media conference was set to begin at 2.30pm at West Coast Plaza. I was surprised and impressed that the event right on the dot (which rarely happens for events involving Korean celebrities). Everyone in the mall, from B1 to Level 3, went absolutely crazy. The crowd was totally ecstatic to meet their beloved Yoo Jung sunbae.
The event commenced with Park Hae Jin greeting his fans warmly and being asked about his first impression on Singapore. His reply was that he was very surprised by the crowd at the airport and how hot it was over here. The host for the media conference later went on to teach him some Singlish and the usually reserved actor was sporting about it. He was especially excited when he was taught the word "shiok" as he has learnt it before and knew that he could use it to describe delicious food.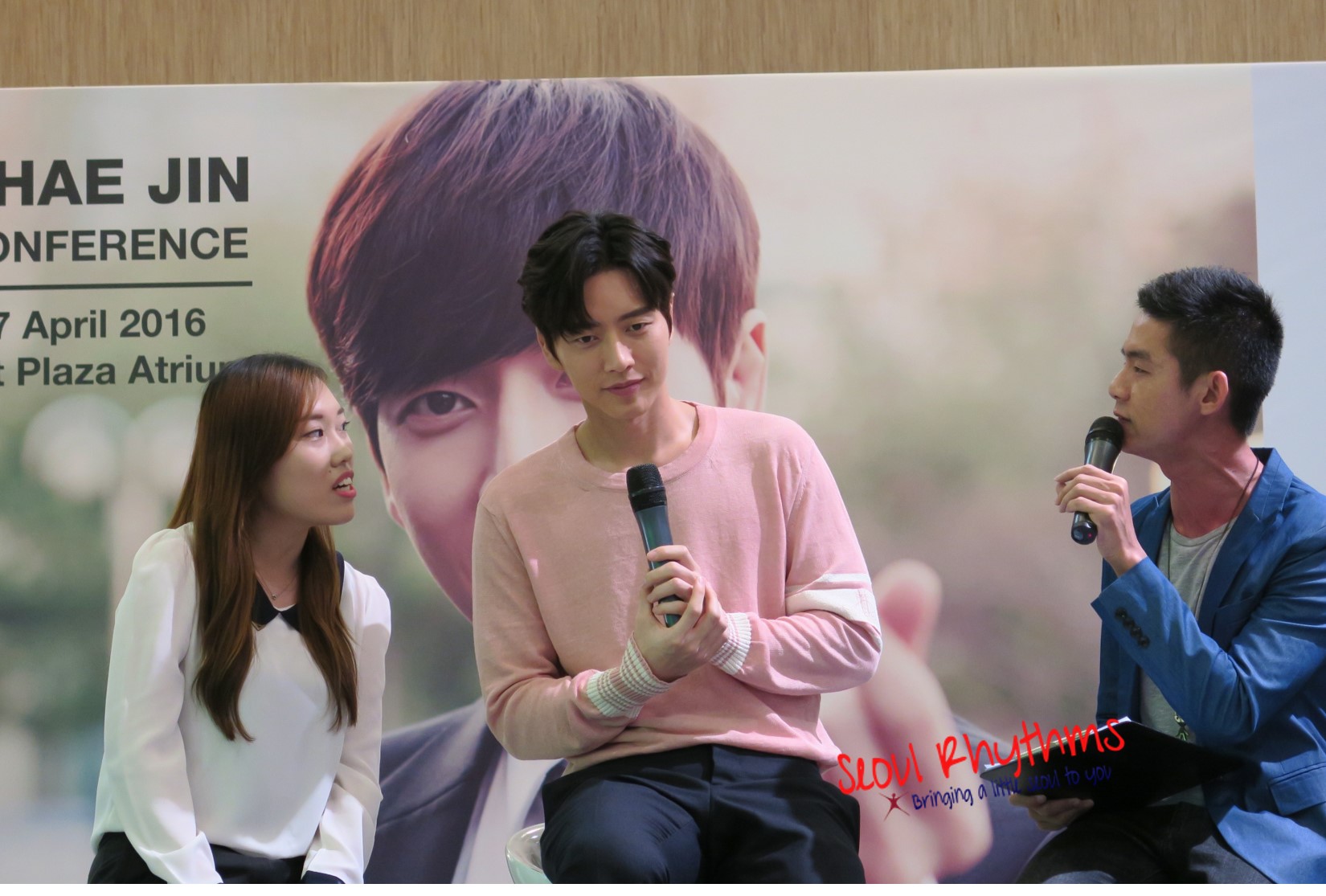 After a warm-up session of learning Singlish, the media conference officially started and it was opened to the media.
There was a huge range of questions asked by the different media, from questions about his works to his personal life (the type of girl he likes). Park Hae Jin took care to answer all the questions carefully and sincerely. At the same time, the suave actor did not forget his adoring fans and made contact with his fans whenever possible by waving and sending hearts (he is nicknamed the heart vending machine). This of course made his fans squealed endlessly. And when he saw fans waving at him with a bunch of coriander, he even exclaimed in Chinese jokingly that he has a lot of coriander in his room already (he has mentioned before that he likes coriander very much).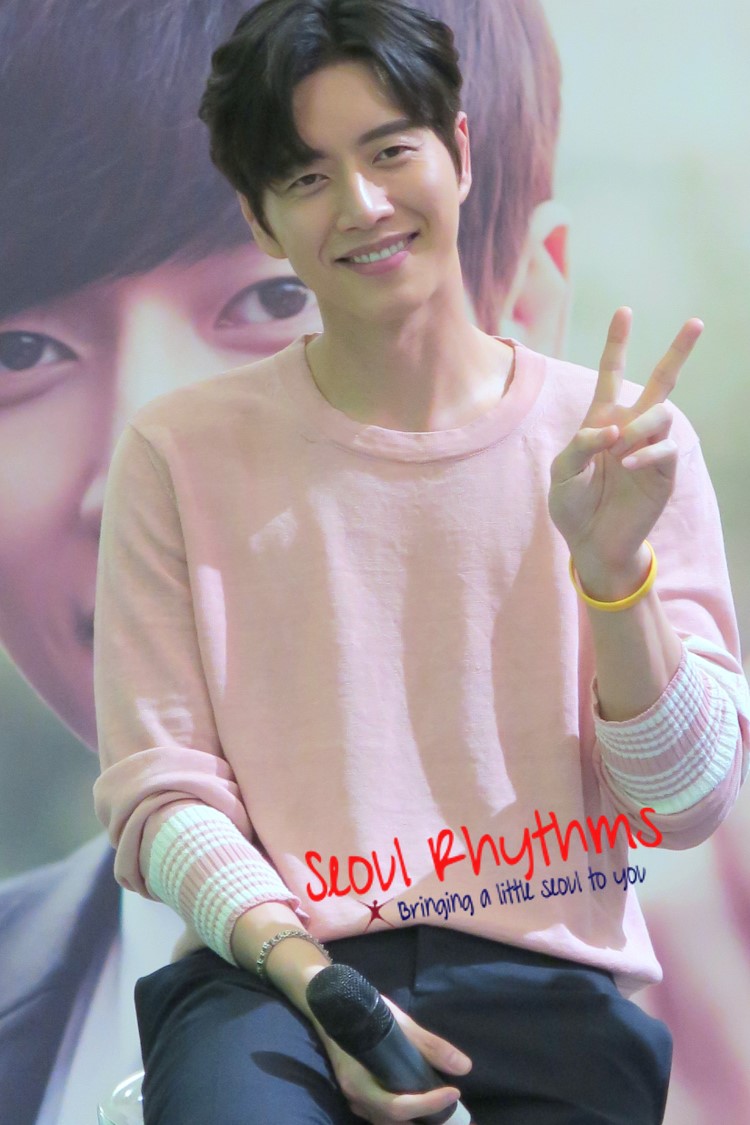 When asked about his most memorable drama till date (it's his 10th anniversary as an actor!), he replied that the role in Bad Guys as the genius psychopath killer was the most memorable, and he would like to take up a similar role in future. He also revealed that Kim Go Eun is the female actress he has most chemistry so far (rejoice 'Cheese in the Trap' fanatics!).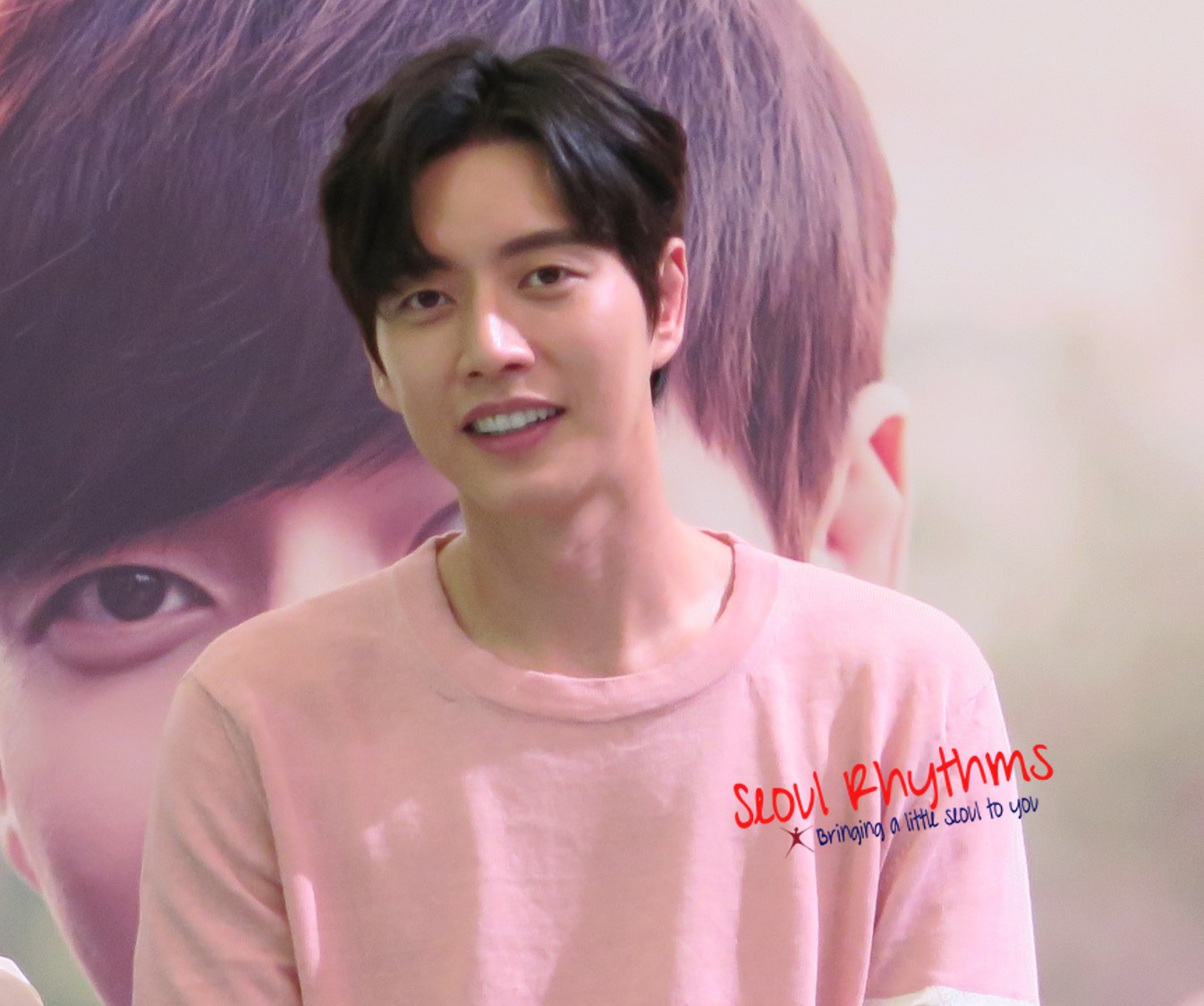 The organizer concluded the whole event with a surprise handshake session by Park Hae Jin with the fans and the the crowd went wild. The handshake session left many fans happy and satisfied as the handsome actor tried to shake as many hands as possible. Let's hope that Park Hae Jin will be back soon in our sunny island to meet his fans again.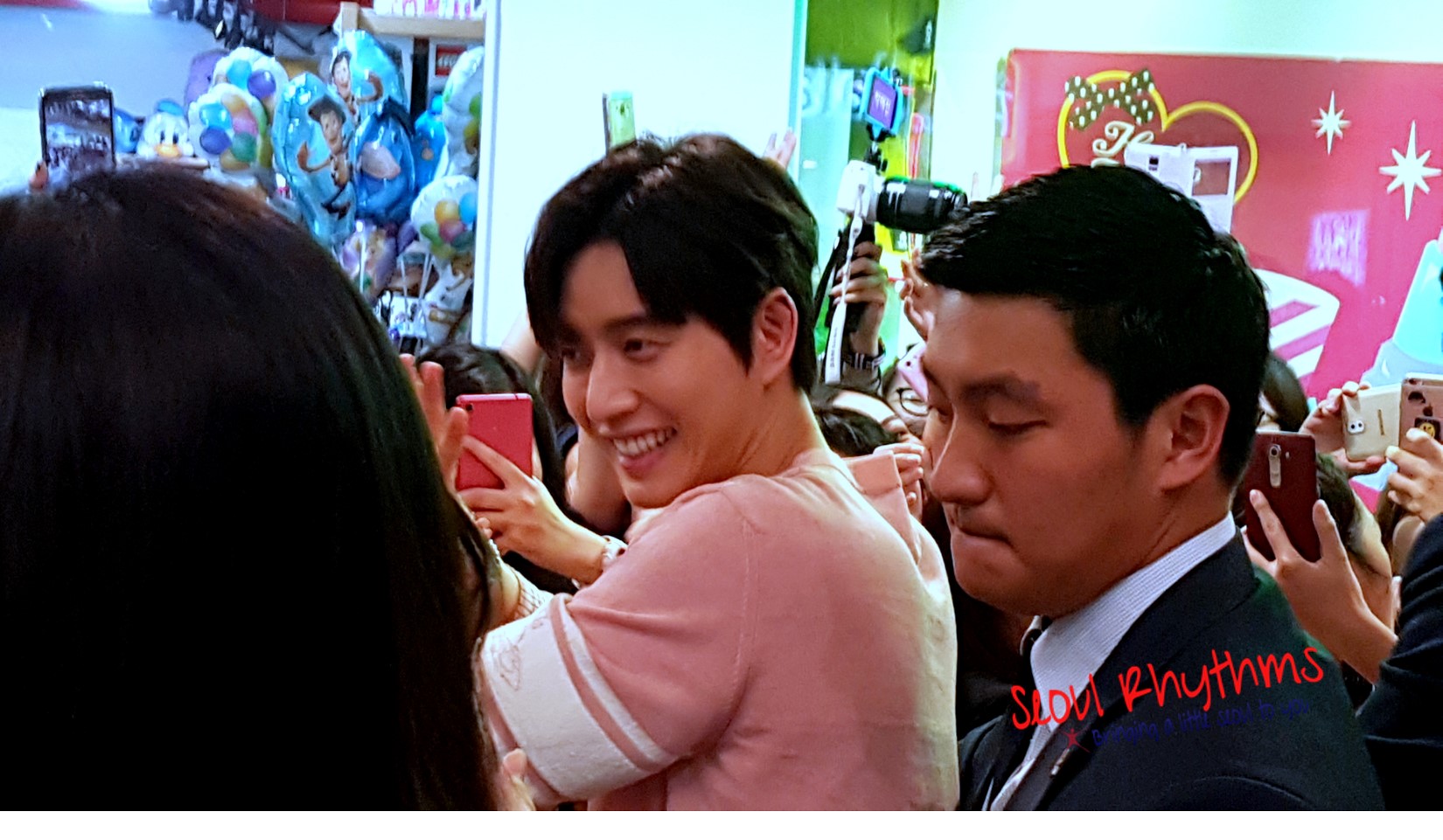 Yoo Jung sunbae, do return to Singapore soon, we are missing you already!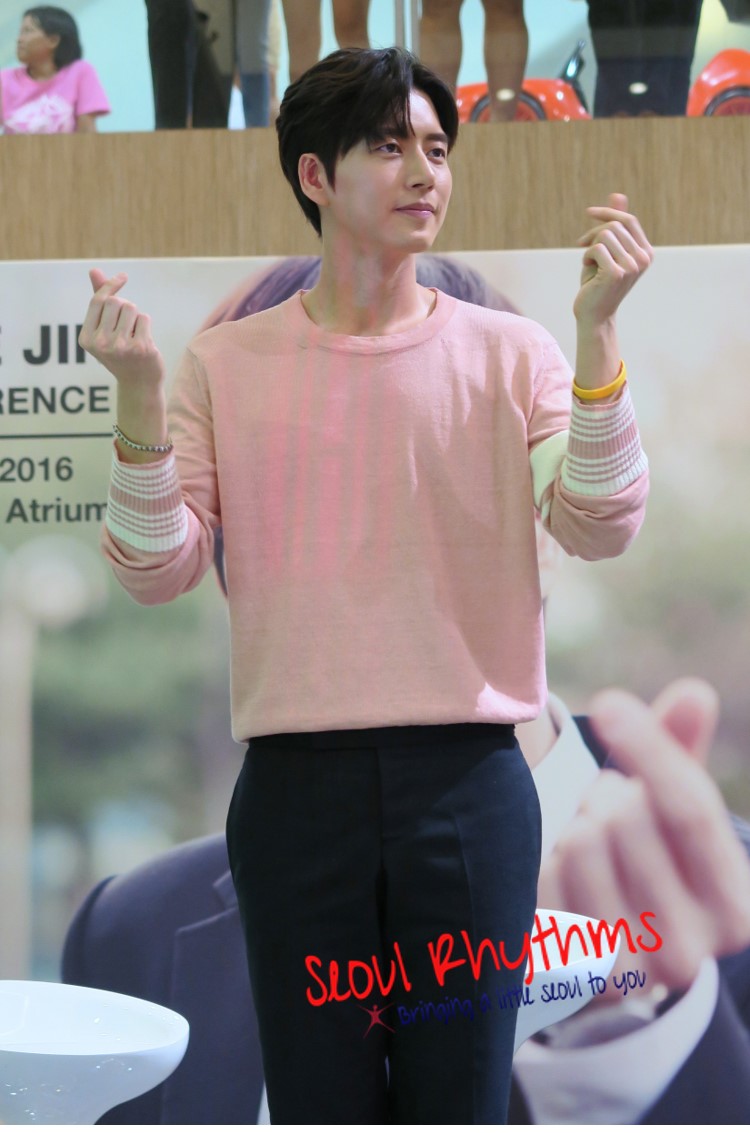 For more photos, please refer to Seoul Rhythms's FB. With thanks to Faith n D Entertainment for the invitation.