A little note*
Thanks to Shar for reviewing the press conference. I'm totally charmed by Ji Chang Wook and really do think he's a good fit for the brand, Shobukutsu. Hope he'll come by here for a visit again.
~Tiffany @ Seoul Rhythms~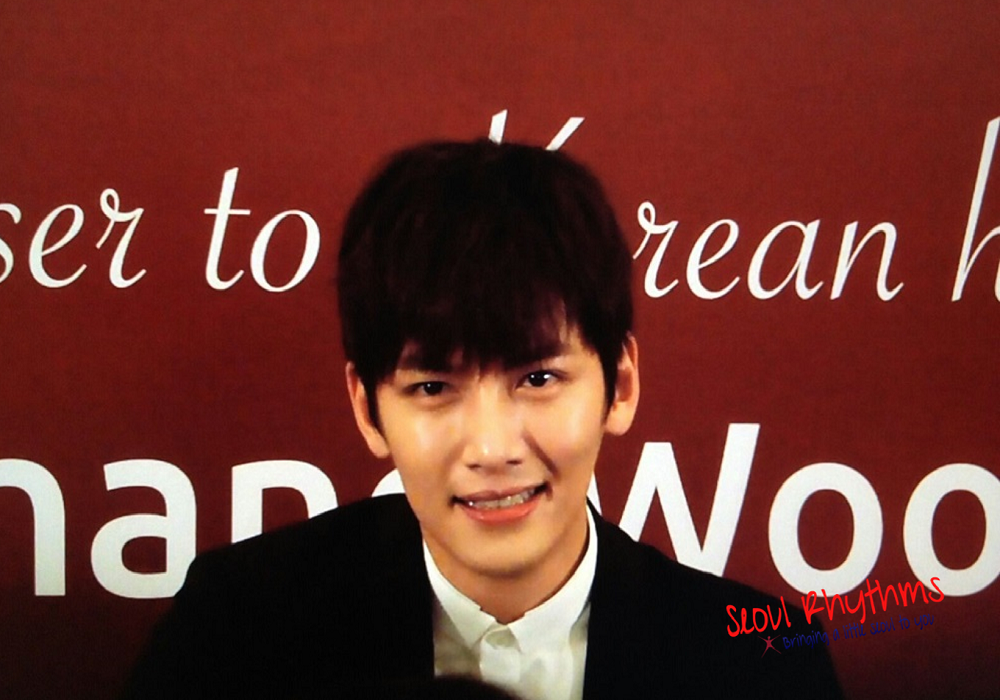 Ji Chang Wook in Singapore
Korean heartthrob, Ji Chang Wook, was here in Singapore in December 2015 as Shokubutsu ambassador to promote the brand as well as meet up with his fans. What a busy day he had, with 3 consecutive events lined up back to back on the same day.
Ji Chang Wook first started the day with a closed door media conference at The Westin. He greeted the media warmly with his charming smile. Answering questions on his rise to fame with dramas such as Empress Ki and Healer, he was asked to comment which character is most similar to him. Ji Chang Wook replied that the characters he played like an Emperor and the Healer all have very unique jobs, so he can't really say that he has much similarities to those characters. However, the characters each character he play with a little bit of Ji Chang Wook here and there so he can't choose one which is exactly like him.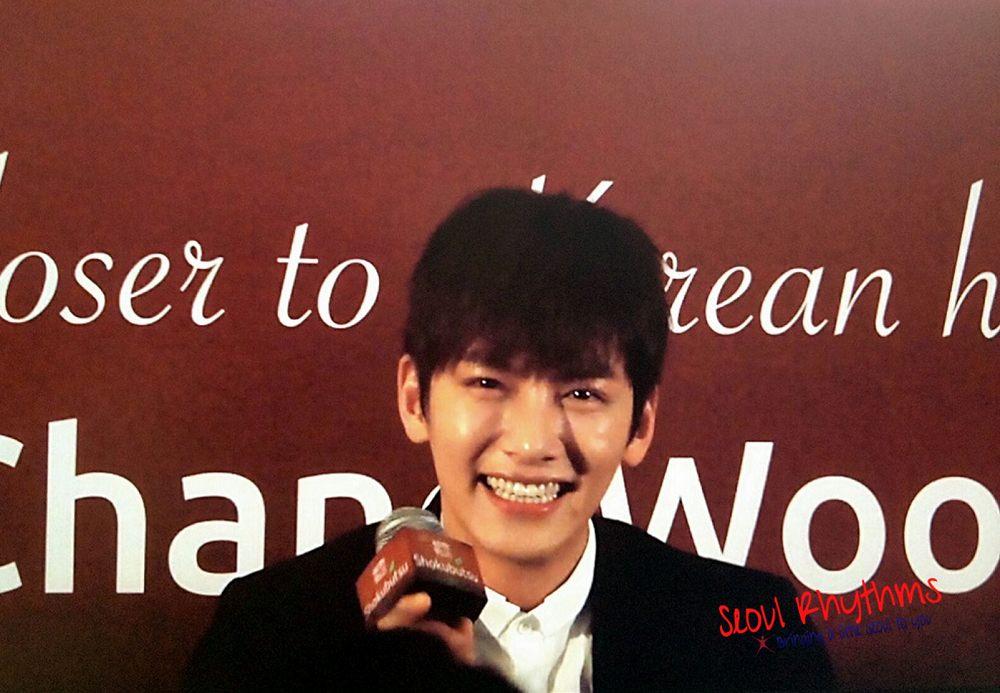 He talked about how it is nice to being in Singapore now as it is sunny and warm because it is really cold in Korea currently. He also said that he is really thankful to be the Shokubutsu brand ambassador and he wants to bring happiness and love to people around him, just like how Shokubutsu wants to bring happiness and love to the people who use their products.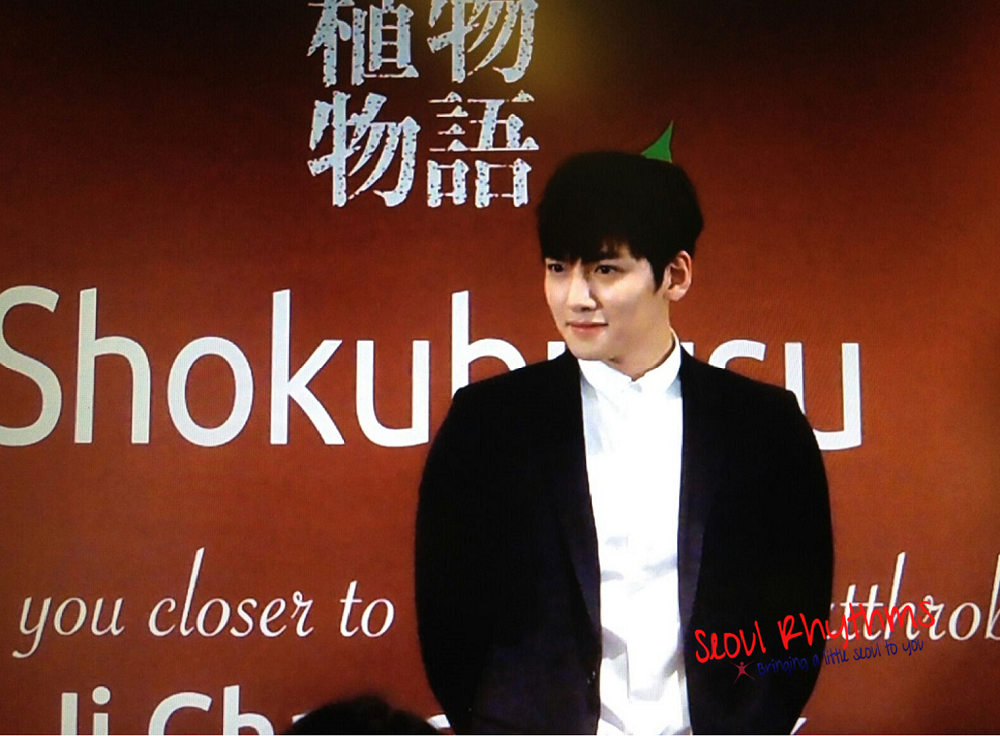 Towards the end of the press conference, something very interesting happened. As Ji Chang Wook was answering one of the questions regarding if he would do surprises or play pranks on his loved ones, there was a sudden blackout, and he mischievously play along and said that this (creating a blackout) is something he will do.
What a memorable way to remember the media conference with warm guy, Ji Chang Wook!
Fanmeet
Right after the media conference, Ji Chang Wook went to get prepared for his next event – a private fanmeet with 160 lucky fans.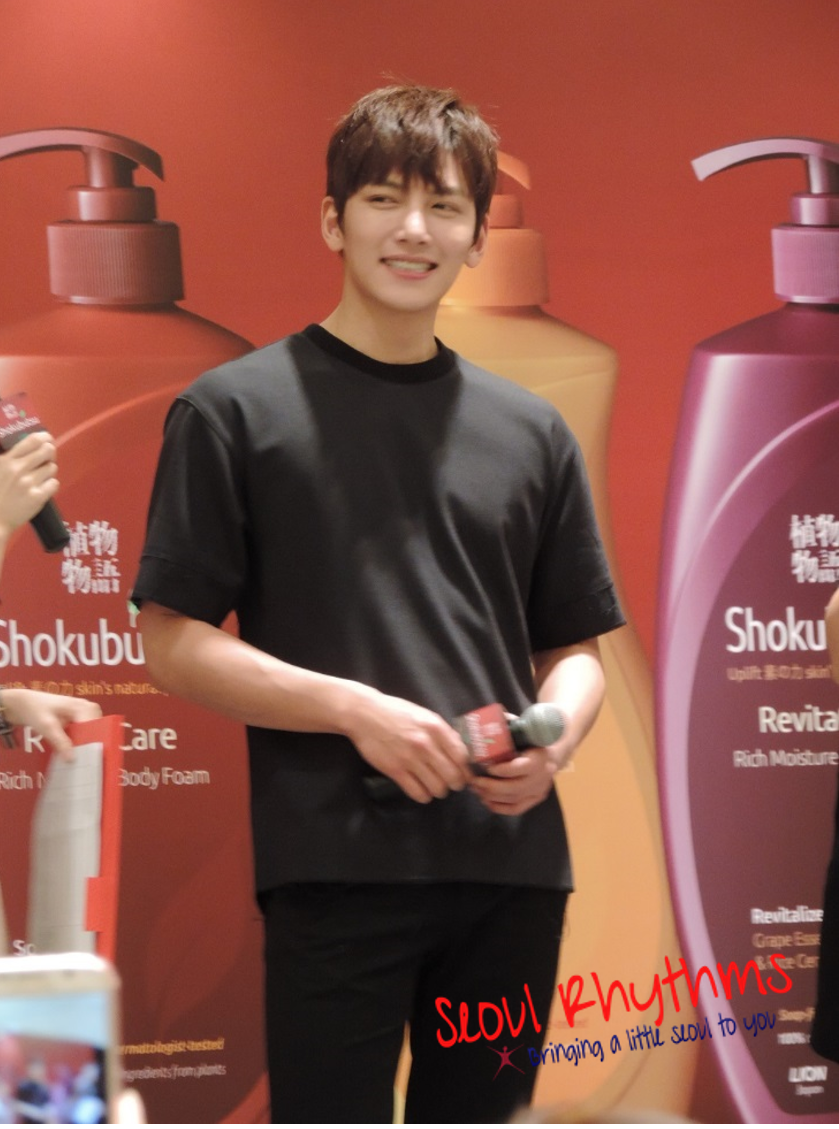 He entered the event location with a full black attire from head to toe, looking very sharp yet casual at the same time. Of course, all his fans were excited to meet him and all his cute attics – his signature charming smile and famous heart signs, make them scream louder than ever.
Ji Chang Wook wasted no time to start playing games with his fans right after he has done his greetings to his loyal fans.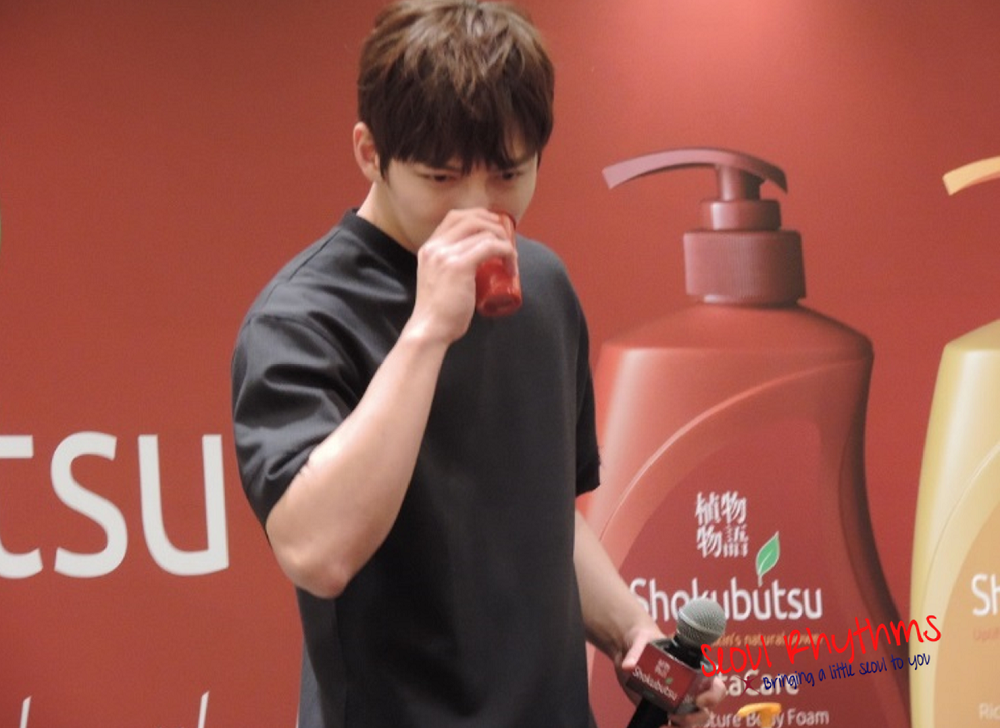 During the game sessions, it fully shows how sincere and amicable Ji Chang Wook is. Not only does he help each individual fan with the games, he also gives advice even though he admits that he is not so good at it. Many fans were left really happy, being able to meet their idol upclose and also win prizes, as well as get their pictures taken with Ji Chang Wook.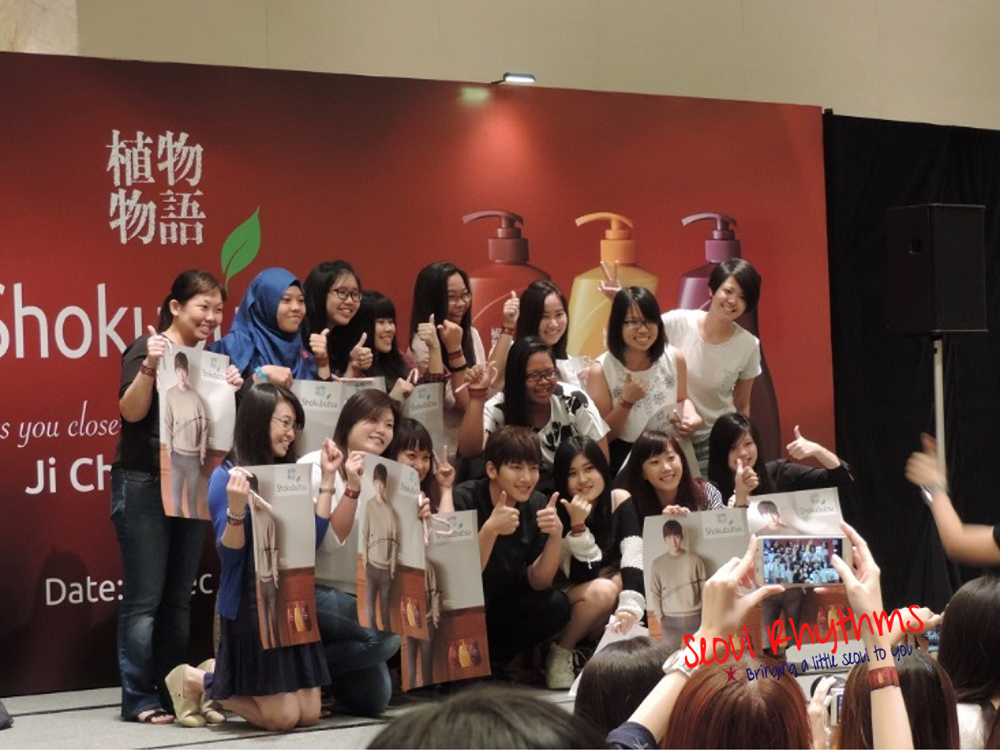 The fanmeet lasted for about an hour but it feels too quick, and before everyone realized it, it was time for Ji Chang Wook to rush to his last event, which was the public meet-and-greet at Suntec City.
For more photos, please refer to Seoul Rhythms's FB