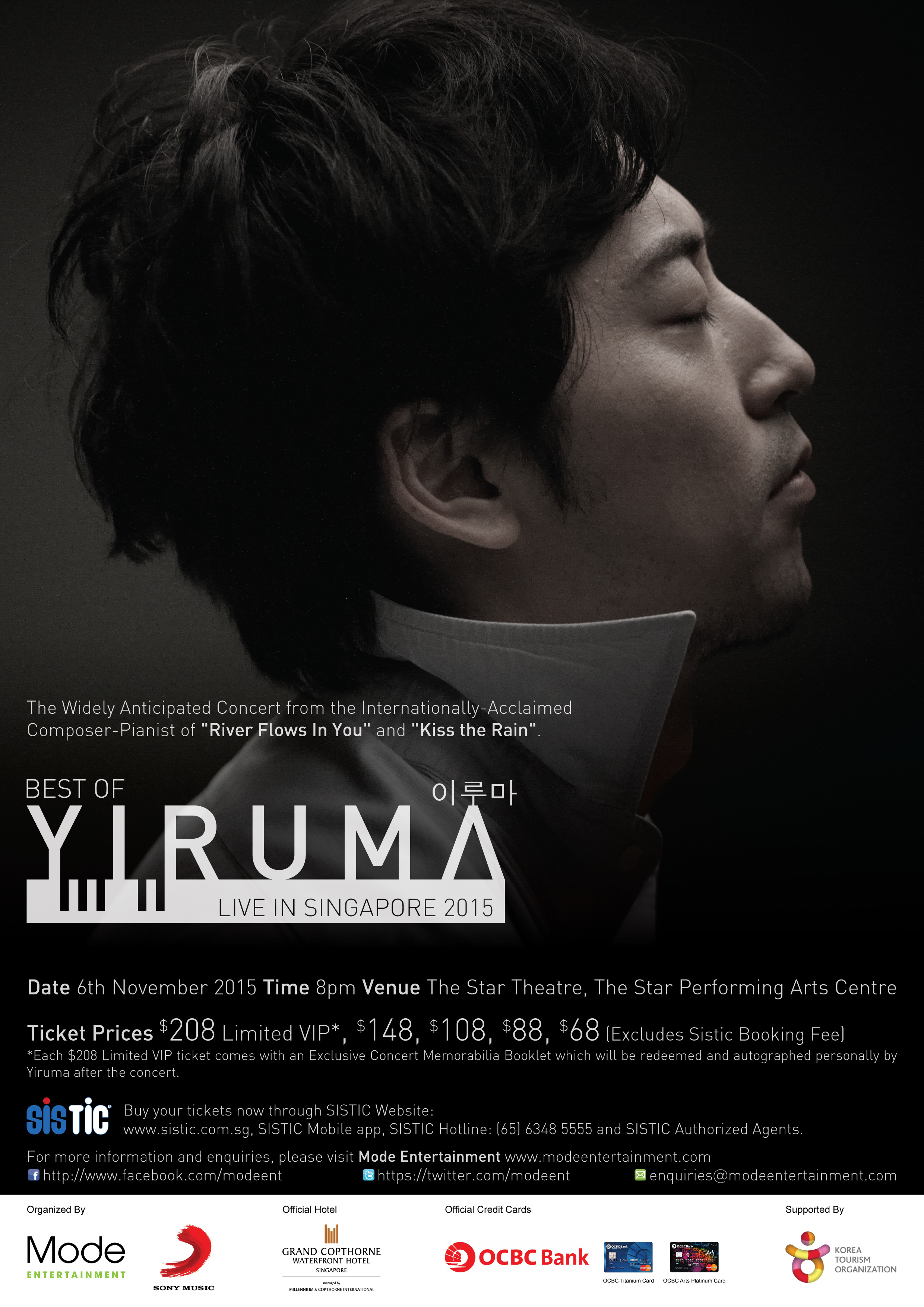 Yiruma was in Singapore for a sell out concert. From all accounts from those who attended the concert, it was worth every single cent. He will be back again for another concert on the 6 November 2015 at The Star Theatre again.
Best of Yiruma Live in Singapore 2015
Date: 6 Nove 201mber5 (Friday)
Concert: 8pm
Venue: Star Theatre
Sites to take note: Mode Entertainment FB, Sistic
Ticket details:
VIP – $148.00
– Autographed Concert Memorabilia Booklet
Cat 1 -$148.00
Cat 2 – $108.00
Cat 3 – $88.00
Cat 4 – $68.00
Yiruma will be playing songs from popular favourites as well as songs from his new album, which was released just this month. If you are interested to getting his albums, do check out Seouly Shopping or his music scores here.
My Memory from Winter Sonata
Best of Yiruma Live in Singapore 2015 is brought to you by Mode Entertainment.