about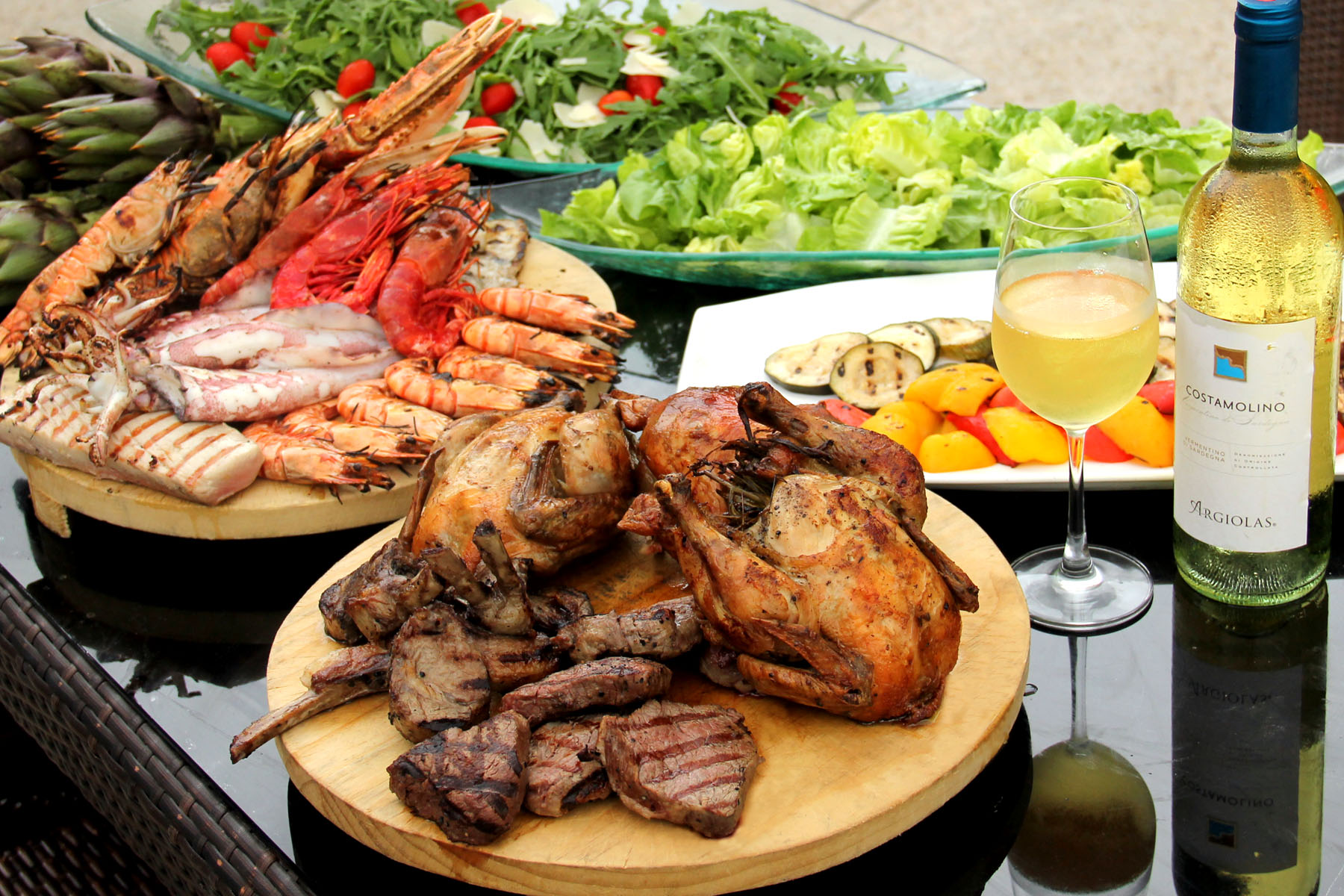 I first heard about Alkaff Mansion as a great event venue with its colonial building overlooking vast greenery. I told a friend about my food tasting and was duly informed that Alkaff Mansion is an "atas" place. It was good for relaxing weekend brunch and special dinner.
Alkaff Mansion is tuck away from the bustling main road and located on one end of a winding road. The white architecture sits atop a flight of stairs. There are both indoor and al fresco dining options. We were led to one of the table on the lawn in front of the bar with a mini stage next to it. There was a salad bar nearby and a grill area was set up on the further end. The sun was setting, there was a slight breeze, the hues of the skies and the view were both lovely. Ambience, checked.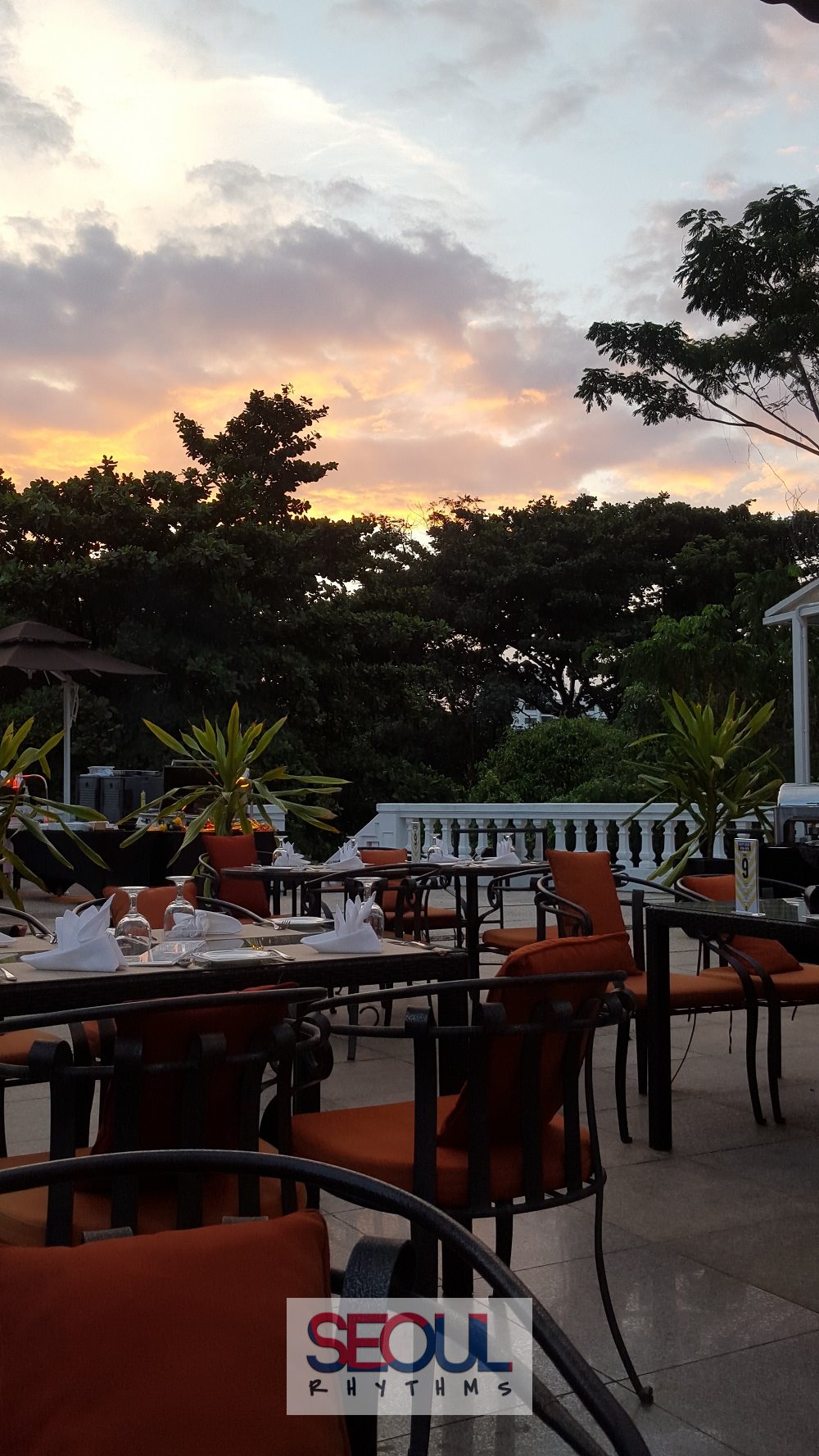 Sunset at Alkaff Mansion
It was the Italian BBQ night at Alkaff Mansion. We had our drinks first. For happy hour priced at $9++, a selection of beer, wines and cocktails will be included in the meal. I had the Margarita topped with Passionfruit. The taste was just right; not too strong or sweet.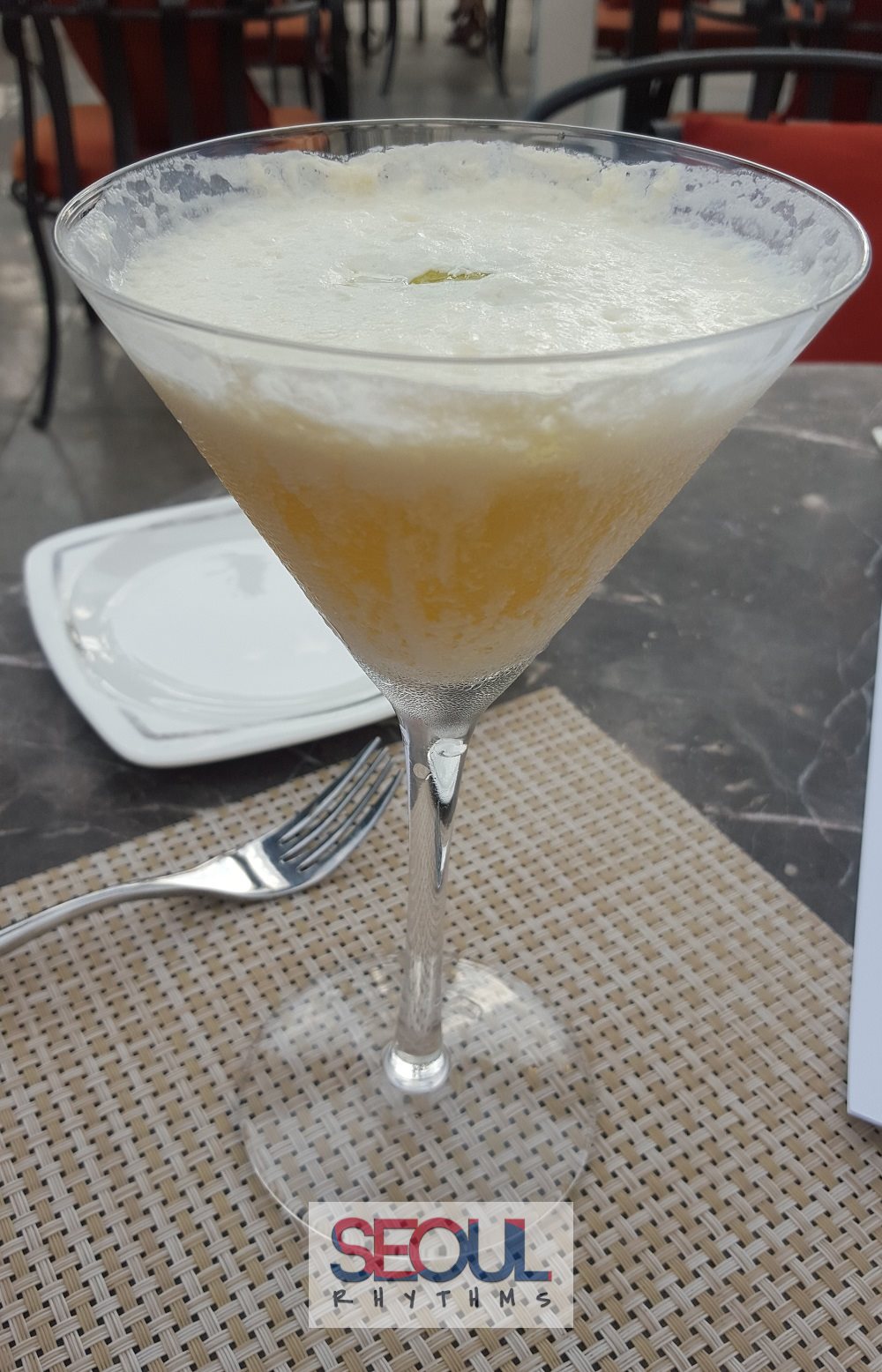 Margarita with Passionfruit
Salad selections were included in the BBQ night. There were pasta salad with mixed vegetables & Italian pesto, rucola salad with Italian cherry tomatoes & shaved parmesan and grilled vegetables. There were also grilled potatoes and bread available. Being a fan of pesto, I was excited to try the pasta salad. However, the pasta was a tad too al dente for my liking, much as the Italians prefer their pasta that way. Nonetheless, the pesto sauce hit the right spot. Ii turned out that I liked the basic grilled vegetables best of all. The zucchini and bell peppers with slightly charred surface and lightly covered with salt having just the right amount of crunch.
(center) Grilled vegetables, rucola salad, pasta salad
The star of the night were definitely the free-flow BBQ items. We were first served a selection of meats including the beef striploin which was marinated for 36 hours, lamb rack with Sardinian Vermentino, grilled pork belly and French baby chicken with rosemary, thyme & lime. My personal favourite was the beef striploin. It was fragrant and tender. I had quite a few pieces of it. However, baby chicken did not go down too well with me. The spices were slightly too strong for me that I could not really taste the chicken. The pork belly tasted good although the skin was a tad too chewy.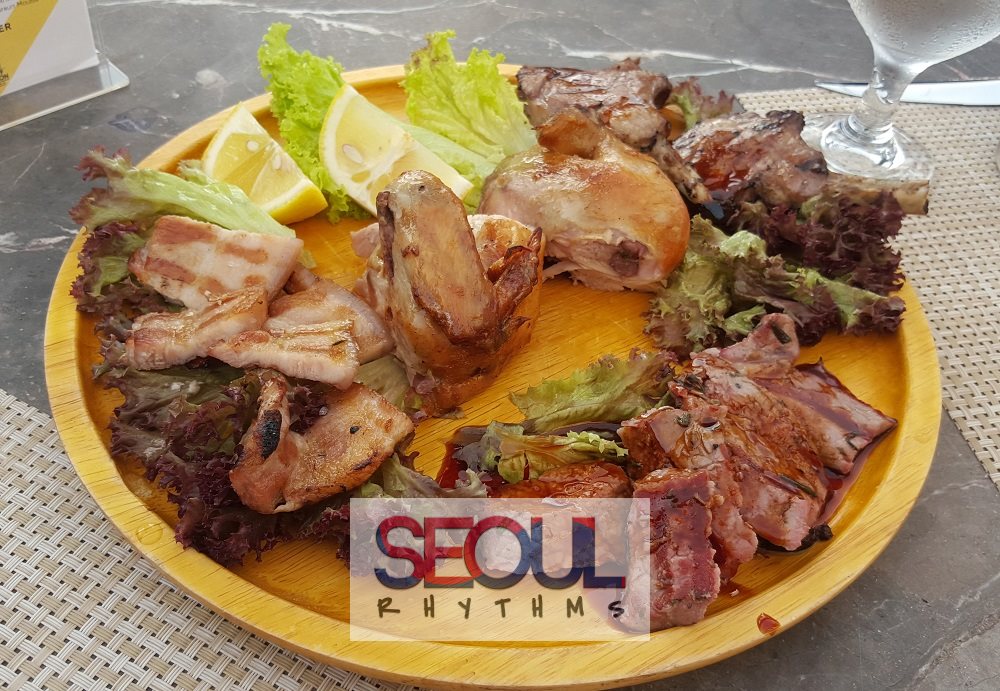 (center) Pork belly, baby chicken, lamb rack, beef striploin
I am more of a seafood lover. Hence, I was pleasantly surprised to see such a selection of seafood for BBQ. Often, BBQs equates meat, meat and meat. First, there were grilled tiger prawns and Sardinian octopus. They tasted really fresh. I do not really enjoy peeling prawns so I took only one piece but I really liked the octopus and had several pieces of that. It was done just right, not too chewy and the taste was fresh and not at all fishy.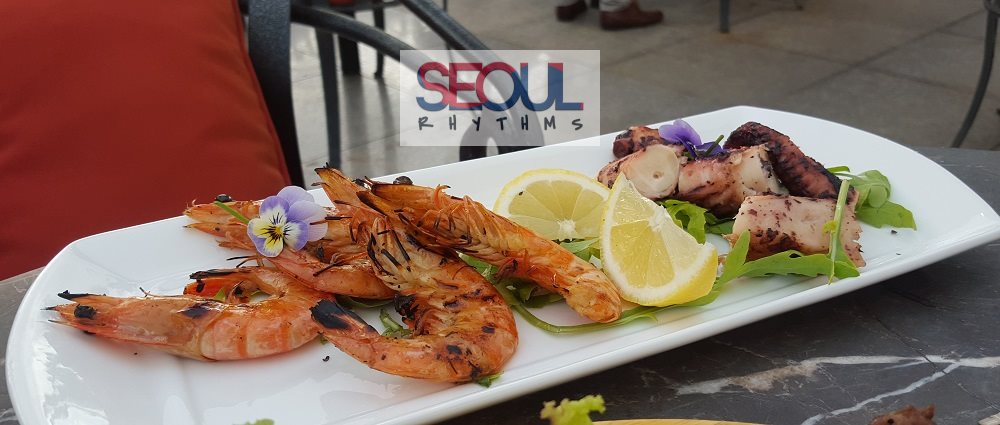 Grilled tiger prawns, Sardinian octopus
Next up were grilled sea bass and tuna in tagliata style. The sea bass was tender. The tuna was cooked as a steak which resulted in a cooked surface and semi-cooked center. It was like having part cooked and part sashimi tuna in one bite. Loved the mixed texture of it!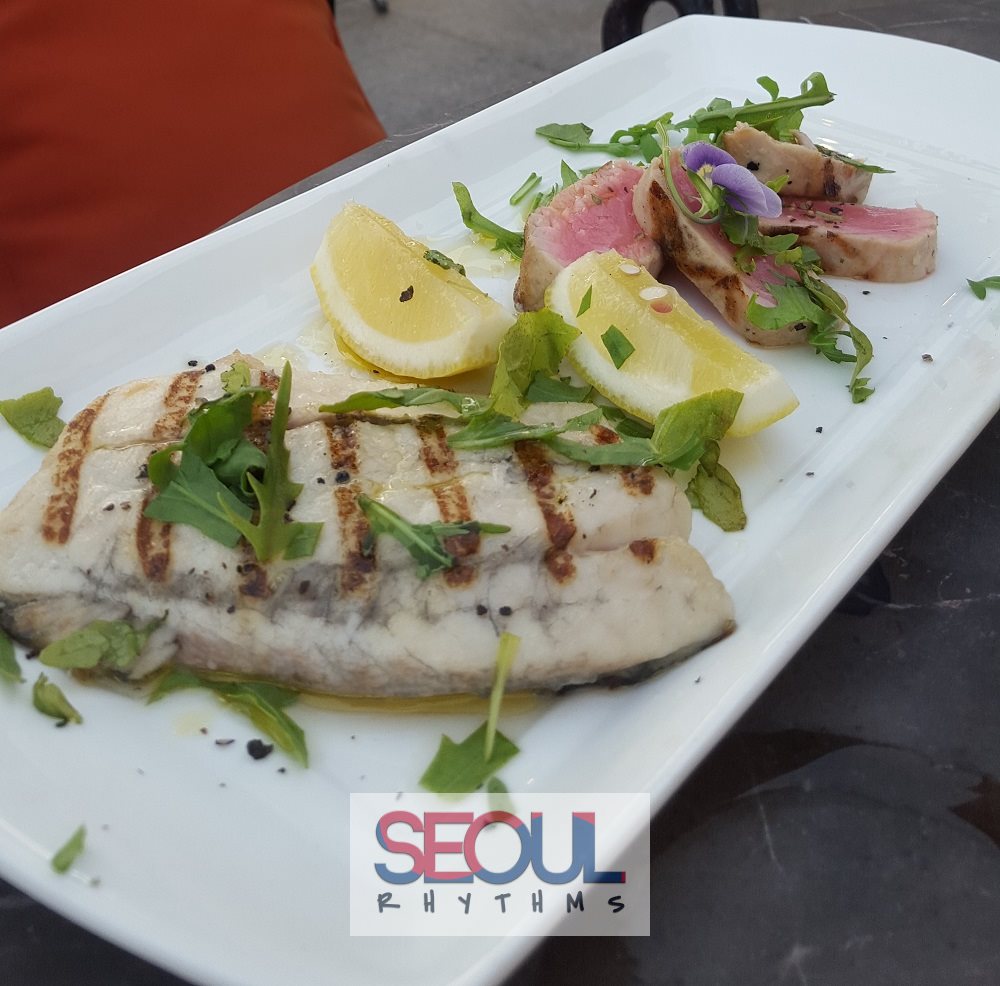 Grilled seabass, tuna in tagliata style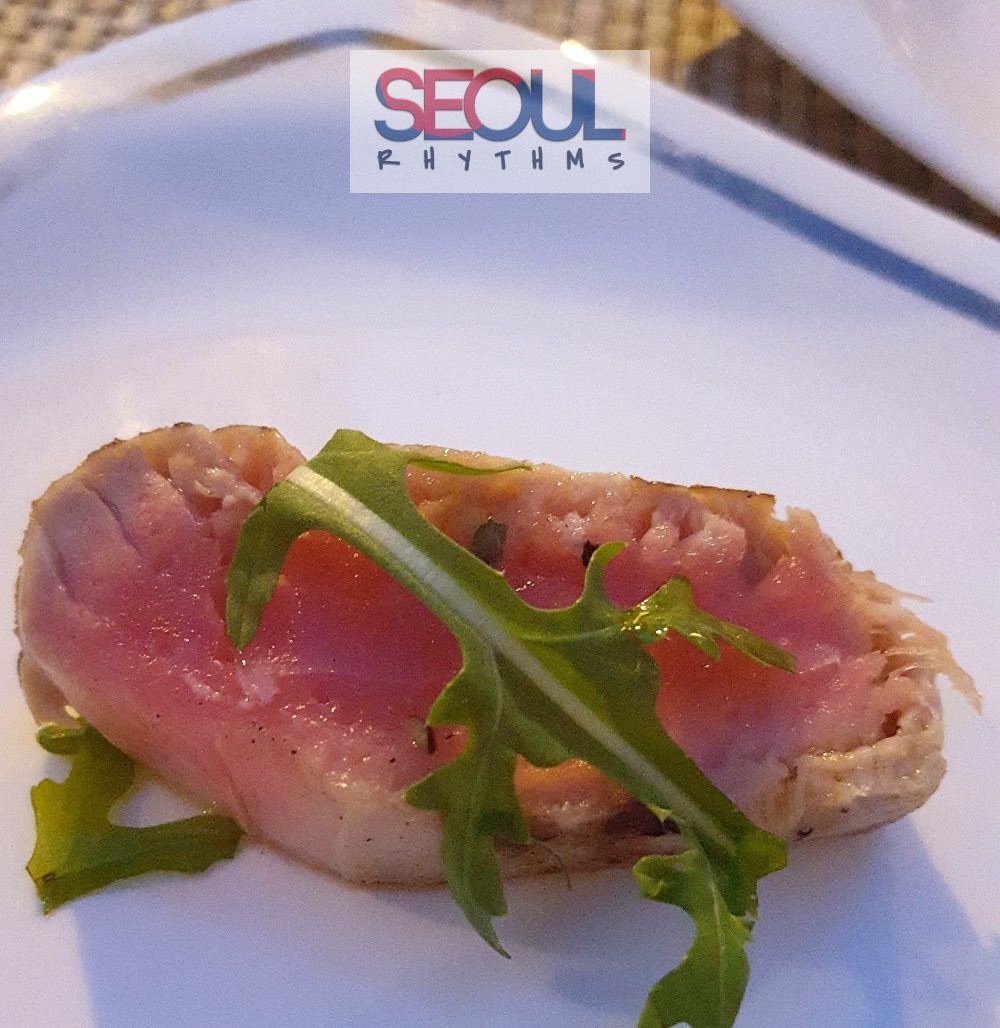 Tuna in taliata style upclose
For desserts, we had their Alkaff Mansion Tiramisu ($14++) and Cheese Cake Semifreddo ($16++). The tiramisu was everything you would expect for a good tiramisu but nothing too special: fluffy biscuit, light cream that was not overly sweet, fragrant cocoa and of course, alcohol. The cheese cake scored personally with me. It tasted nothing like what I would expect for cheese cakes, but in a good way! It was like eating a block of extremely light cheese with added fluffiness. That was really unique. We also had Affogato ala Vaniglia ($9++) under recommendation from the server. The homemade vanilla ice cream had vanilla bean bits in it. Score again!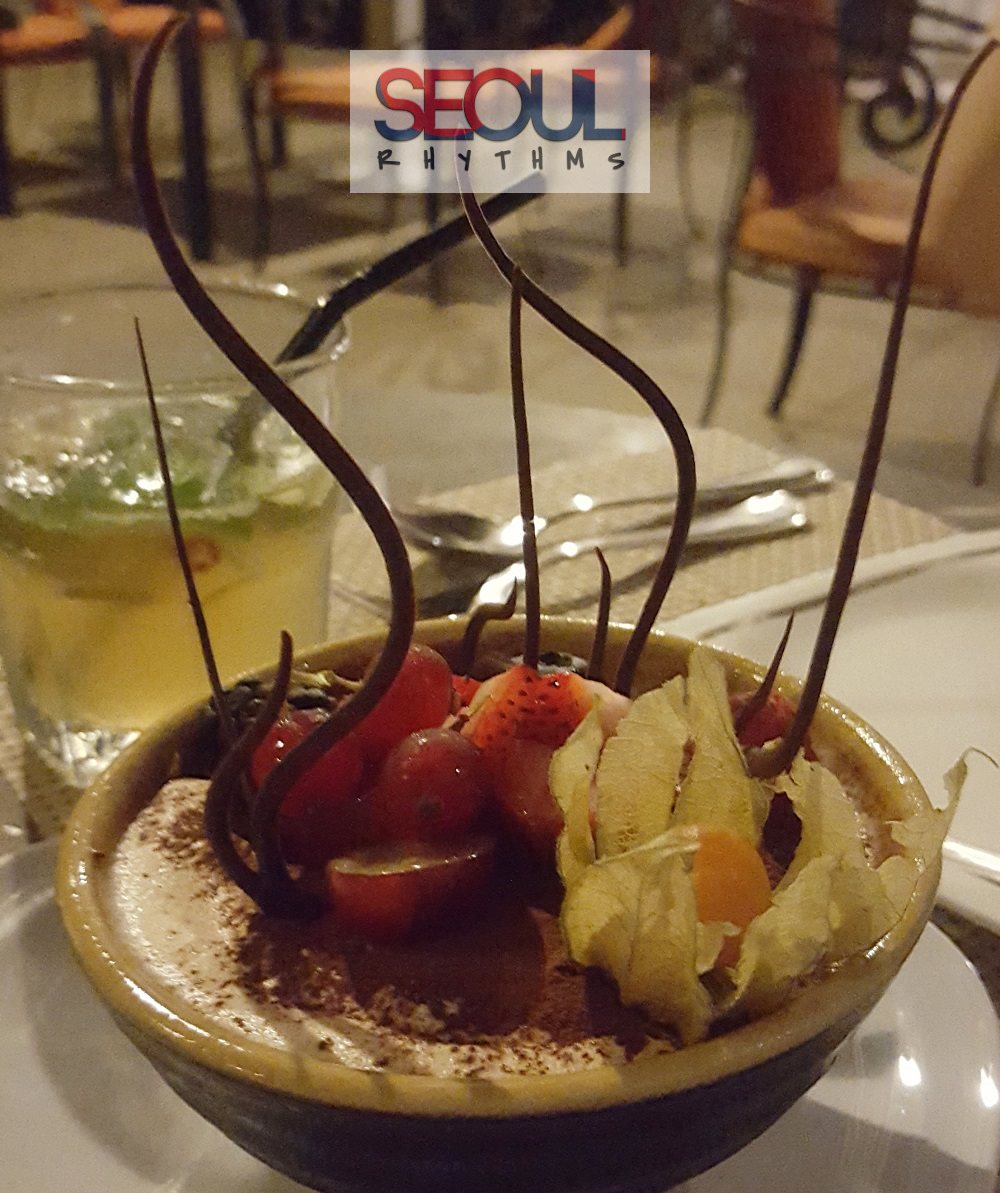 Alkaff Mansion Tiramisu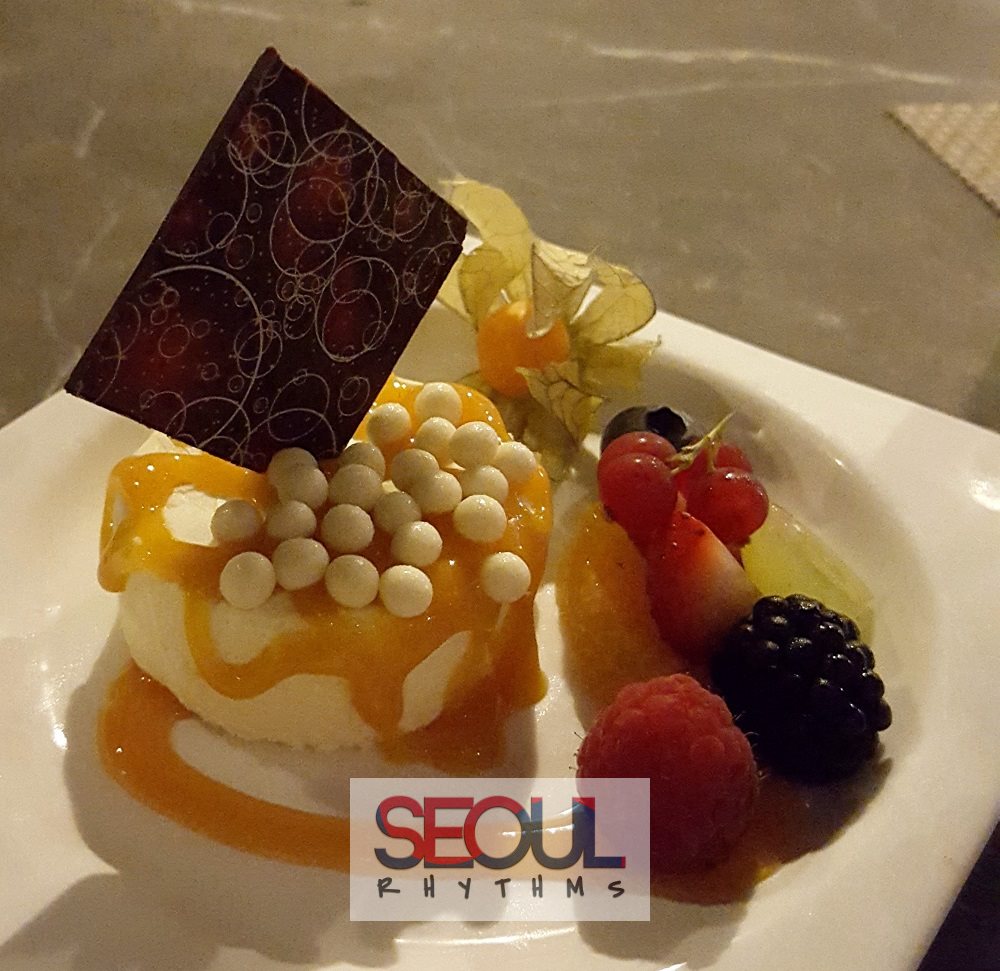 Cheese Cake Semifreddo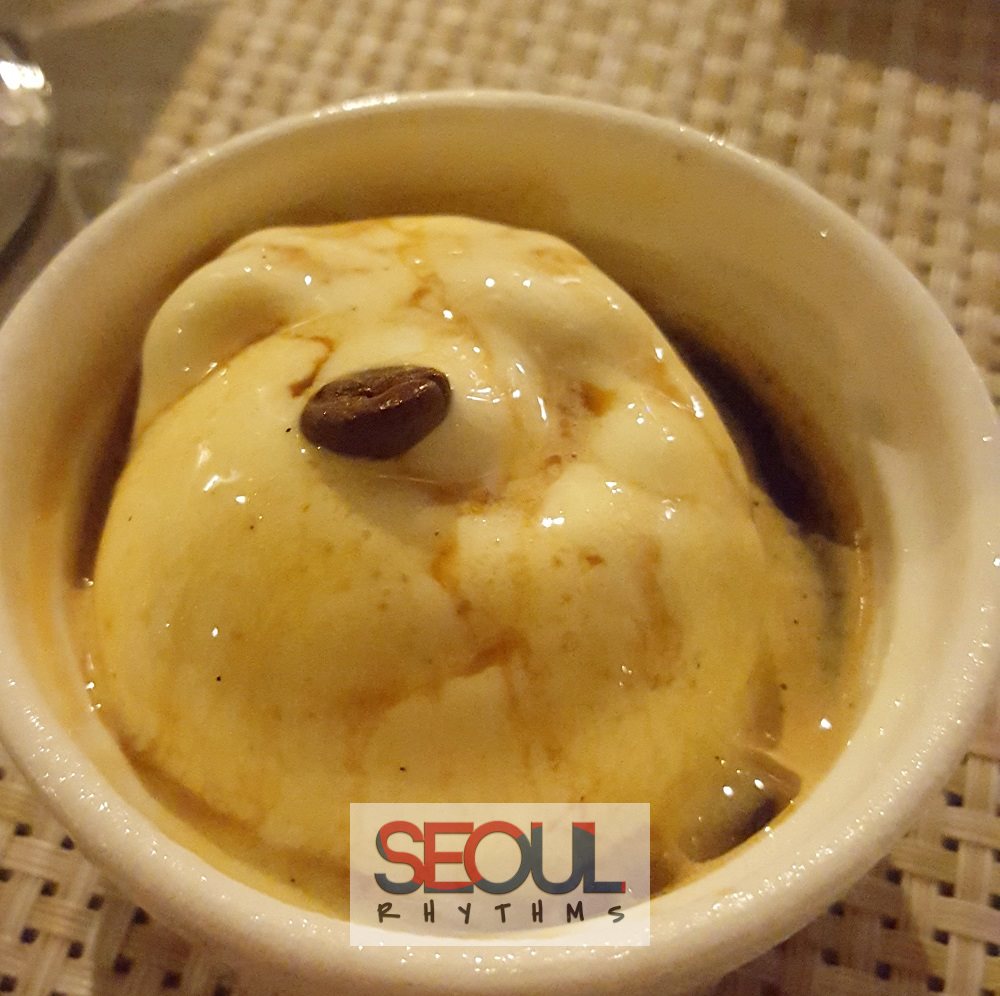 Affogato ala Vaniglia
Overall, the experience was great. I enjoyed the comfy ambience with live music and BBQ fragrance wafting in the air. The food was prepared with much care and tasted much above average. However, considering the slightly high end price range and somewhat secluded location that is not easily accessed by bus or train, I see myself putting it in the ranks of special event or dinner kind of option. But you would definitely score if you bring your special one there for that special occassion.
Italian BBQ Night is priced at $68++ per adult and $34++ per child for the grilled items and salad. Happy hour drinks are priced at $9++. Desserts mentioned are not included in the buffet.
Italian BBQ Night will be available on every Wednesday and Thursday at 6pm from September. Last order will be at 9pm. Call 6510 1010 for reservations.
Alkaff Mansion Ristorante is at 10 Telok Blangah Green Singapore 109178.
Or visit Alkaff Mansion at:
www.alkaff.com.sg
www.facebook.com/AlkaffMansion
www.instagram.com/alkaffmansionsg
Edited by Tiffany@Seoul Rhythms