Last night I had a funny dream.
I dreamt of TVXQ. Yes, Changmin and Yunho. Not sure why as I'm not exactly a fan of theirs. But what was even stranger was that they were holding a fan signing session in the Ang Mo Kio Ave 1 wet market. Yes, it was that precise!
In my dream, I was having lunch there with my family and I was on my way to get my carrot cake when I saw them. I wanted to get their signatures for a friend of mine, who I know is a big, big fan of theirs. But I was hungry, so I decided to go and buy my carrot cake first before getting the signatures.
When I did go back (after my carrot cake presumably though I don't remember eating it in my dream), they had gone off for lunch.
And the dream ended there.
I might have queued to get the signatures first if it was CN Blue. hehe!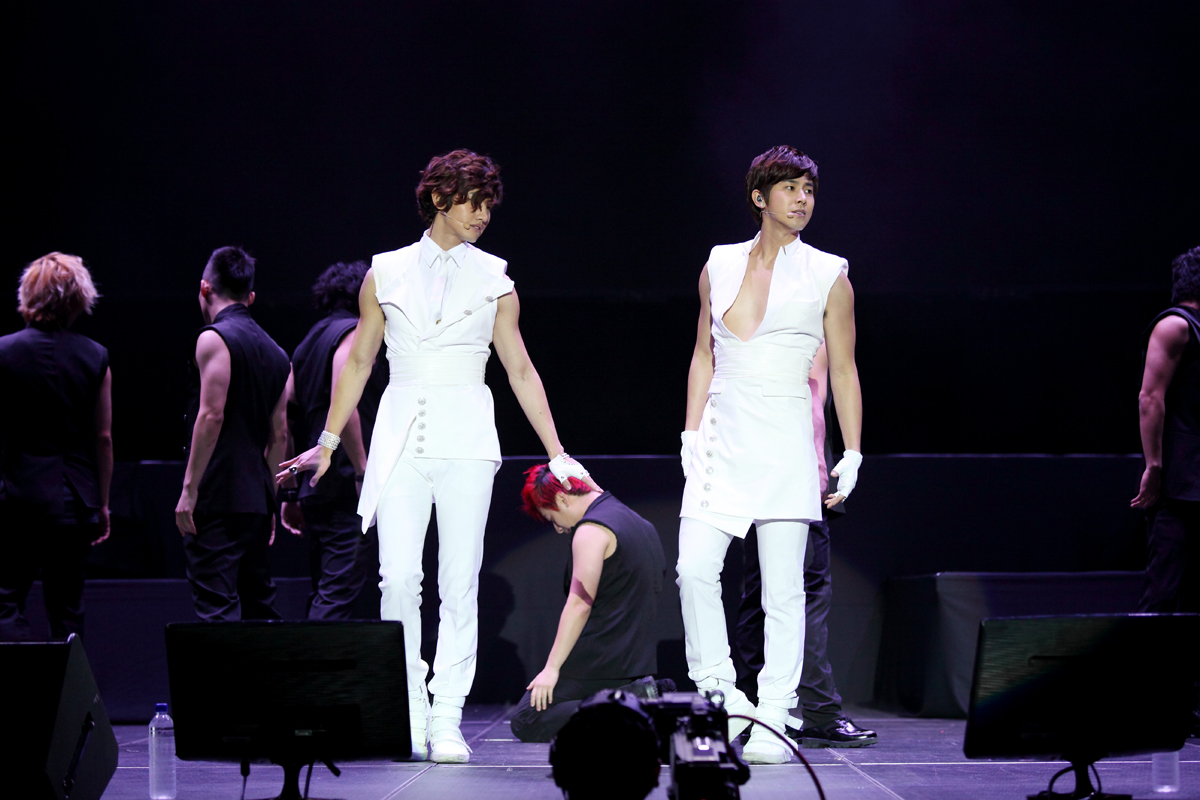 TVXQ Asia Fan Party 2011 Singapore. Credit: S2
Changmin is currently in the drama,
'The Scholar who Walks the Night'
with Lee Joon Ki and Yunho is in the drama,
'I Order You'
as a chef!
I wonder what could the dream mean?
That I should have carrot cake for lunch today?