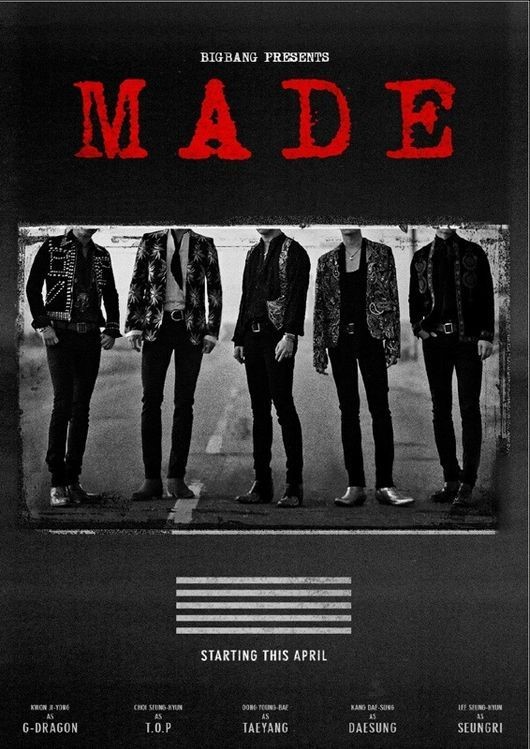 Well, I guess all Big Bang fans in Singapore can start saving their money now. Singapore has just been confirmed as one of the stop for their MADE 2015 tour. The dates have yet to be confirmed though. The first stop is in Seoul on the 25th April 2015. They are expected to tour 15 countries altogether.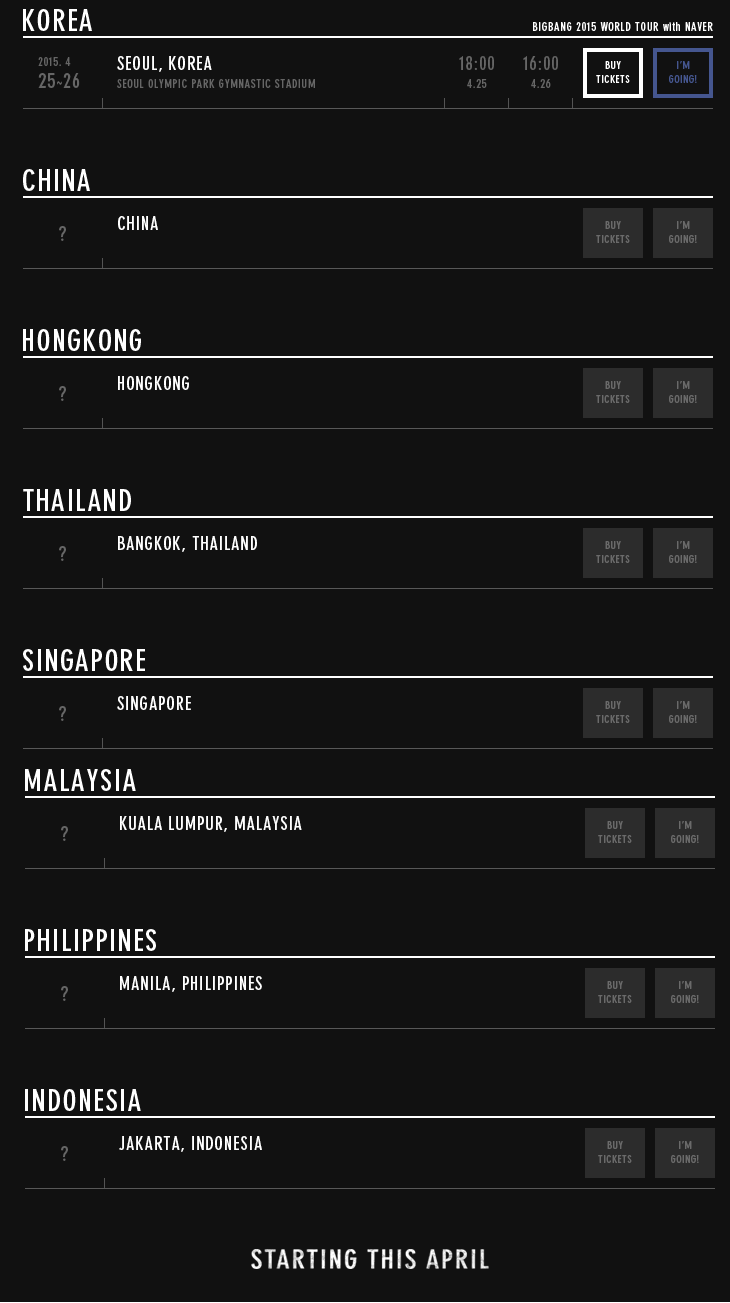 The trailer for the tour is very unusual. Very loud, very badass, very Big Bang. Expect lots of noise at the concert.
They will also be releasing a single form their new album on the 1st May and thereafter, a new song on the 1st of every month until September 2015. Hmm…, that would mean the album would only be released in September???
However, I did read news that they will perform songs from their new album in the Seoul concert this Saturday. No doubt, there will be lots of clips floating round.
In the meantime, here's the teaser from their new album.
I can hear some of my friends hyperventilating already….