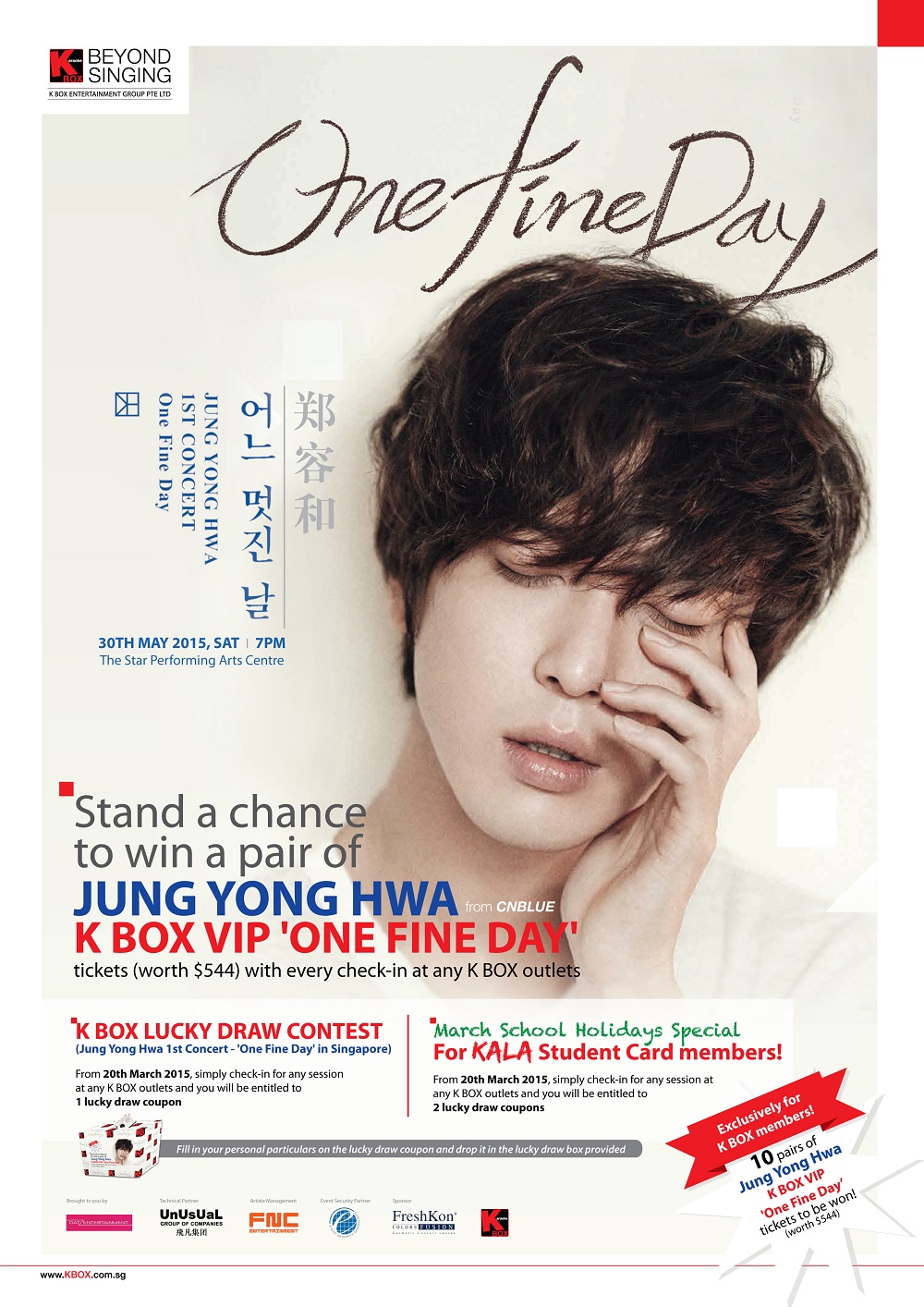 Jung Yong Hwa is coming to Singapore this May to hold his first ever solo concert.
I guess I don't really need to announce it, judging from the frenzied response so far. BUT, in case you don't know, he will be holding the concert on the 30th May 2015 at The Star Performing Arts Centre. And K Box is a sponsor for the concert.
They will be giving away a pair of VIP tickets (worth $544) if you book a session at any of their outlets. I understand that these tickets are reserved especially for sponsors and will ensure the recipients a good view of Yong Hwa. Contest ends on 10th May 2015, 2359.
They have also just started another contest for their members only. A ticket of the same value with every purchase of 'One fine day' concert ticket from SISTIC, except for VIP category, will be given to 10 lucky winners daily. Lucky draw is on while stocks last. Simply 'LIKE' and PM K BOX facebook fan page of your desired ticket category with your personal particulars. More information can be found on their FB.
I don't have Yong Hwa's concert tickets to give away. BUT I do have K Box vouchers to give away. You can sing to your heart's content and hopefully win tickets to his concert. There are 10 pieces of $5 voucher to the readers of Seoul Rhythms. This voucher is especially printed for the concert….and has his face on it… of course.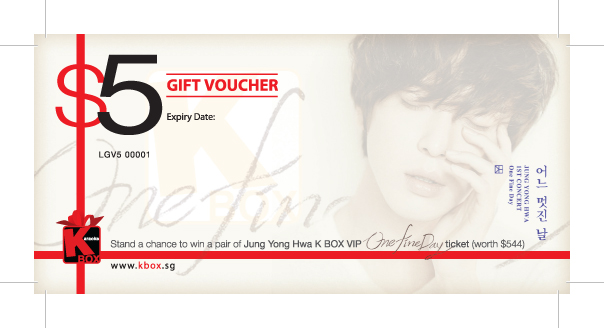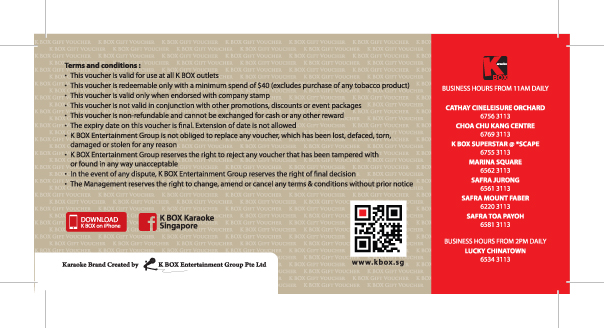 To win these vouchers, either comment below this post or like this post on Seoul Rhythm's FB. Contest ends 19th April 2015, 2359,
If you are wondering, there are over 20 CNBlue songs for you to croon away at K Box, including Yong Hwa's songs from his latest album, 'One Fine Day'.
Checkmate anyone?