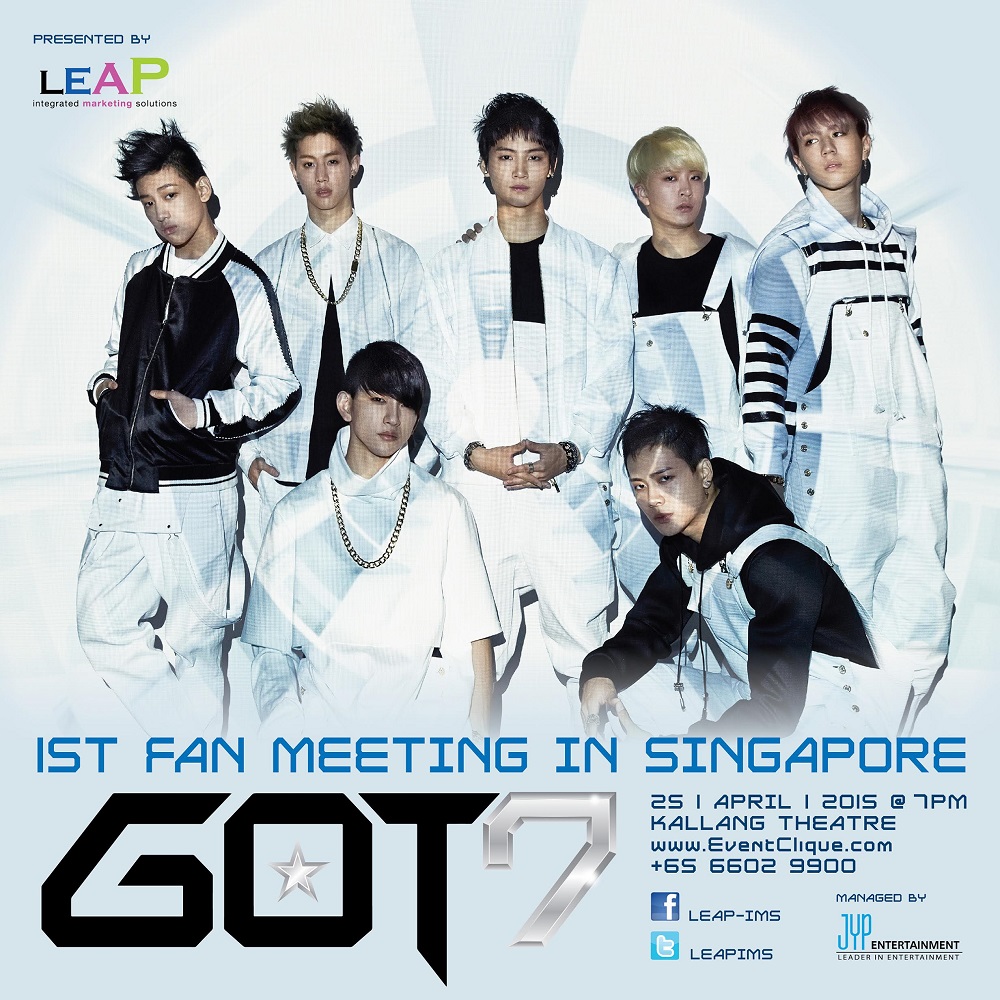 GOT7 1ST Fan Meeting in Singapore
Date: 25th April 2015 (Saturday)
Concert: 7pm
Venue: Kallang Theatre
Sites to take note: LEAP-IMS FB, Eventclique
Ticket details:
Cat 1 – $249.00
– Group photo with GOT7 (100 lucky winners)
Cat 2 -$199.00
– Special gift pre-signed by GOT7 (50 lucky winners ). GOT7 will personally picked 7 winners to go on stage and receive the autographed gifts
Cat 3 – $149.00
– High 5 with GOT7 (80 lucky winners )
Cat 4 – $99.00
– High 5 with GOT7 (20 lucky winners )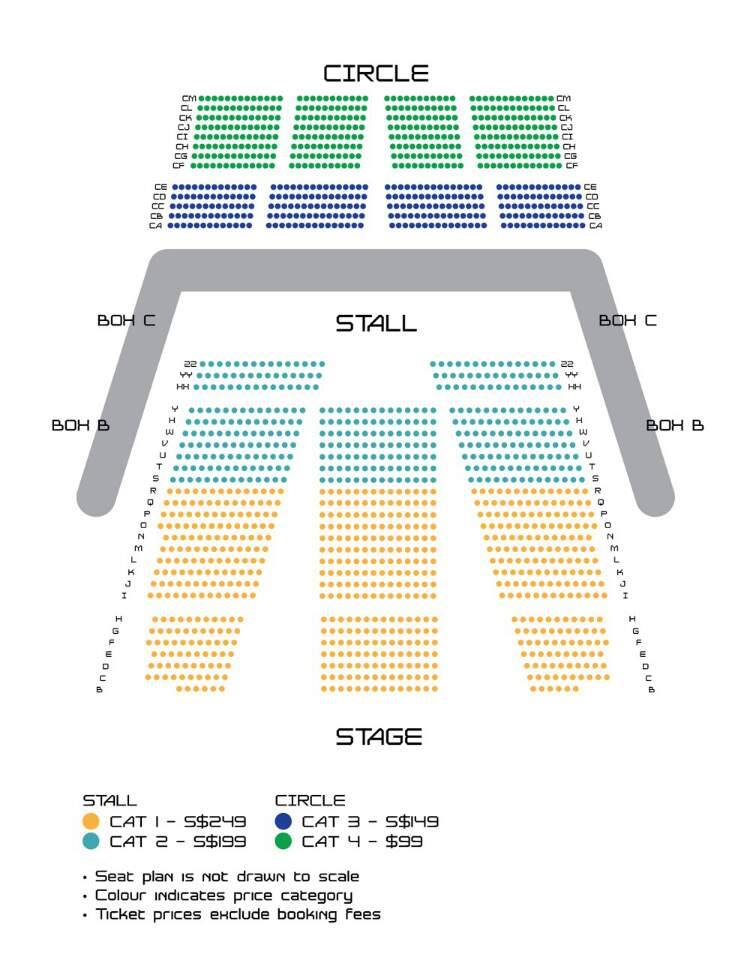 Things to note:
– You need to create an account with Eventclique to purchase the tickets.
– Tickets must be purchased by 15th April 2359 to be eligible for the lucky draw.
– Winners will be notified on LEAP-IMS FB
– Tickets may also be bought over the counter at Chinatown Information Counter or the Capitol Mall Concierge Desk.
GOT7 from JYP Entertainment debuted in 2014, so they are really quite a young group. Consisting of 7 members with 4 different nationalities, these boys are young and energetic. Besides singing, they have been heavily involved in a number of dramas, variety and reality shows. The latest is 'Dream Knight', a web drama, which is a joint venture between China and Korea.
I was interested to find out that JB and JR were formerly from the group JJ Project.
Once upon a time, it would be at least 2-3 years before any Korean artistes embarked on a world tour. Now the competition is so intense that most have one within the year. The boys have released 2 mini albums and 1 full album within a span of one year. Not bad for a young boy band. The albums have done reasonably well with Identify (their full length album) reaching the top for the Gaon weekly album chart.
I'm sure the fans here are thrilled to see them live in action so soon instead of waiting for another year or so.
Here's the shout out from the boys: