11 November is Pepero Day in Korea. It's a strange occasion. A bit like Valentine's Day only that you are supposed to give out Pepero (biscuit sticks normally covered in chocolate) to family, friends, peers, colleagues, sweethearts etc. The whole world really.
There is a vague reason how this came about.
But Lotte Confectionary, the company that owns the brand Pepero aren't complaining. Apparently, the company makes 50% of it's annual sales between September and November. Now that's saying something.
There are different flavors in Korea, including nude lemon cheese and cheese. Nude lemon cheese doesn't sound terribly appetizing…
The Lotte Confectionary SEA is having promotion in the major supermarkets in Singapore too. At NTUC, it's going at 5 packs for $3.95. Petty good deal.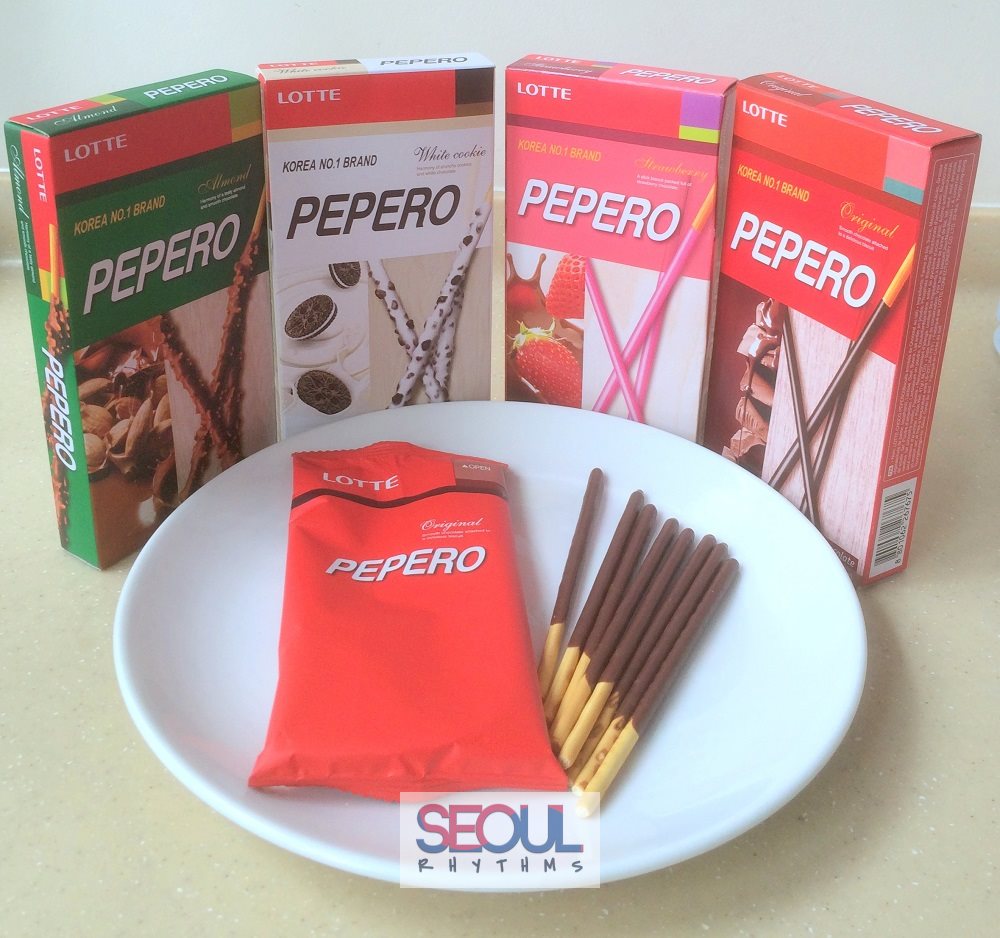 As with any occasions like Valentine's Day, Christmas, Chinese New Year etc where gifts are expected, there will inevitably be stress for some people. You can read about it here.
Here is this year's CF for Pepero starring EXO and Red Velvet
Everyone favorite's Monday couple doing the Pepero kiss. A very fun game to try out with someone you like.
Winnie the Pooh and Rabbit too say: Have a great Pepero Day everyone! P/s- Good to have it with a cup of tea/ coffee in such rainy weather.