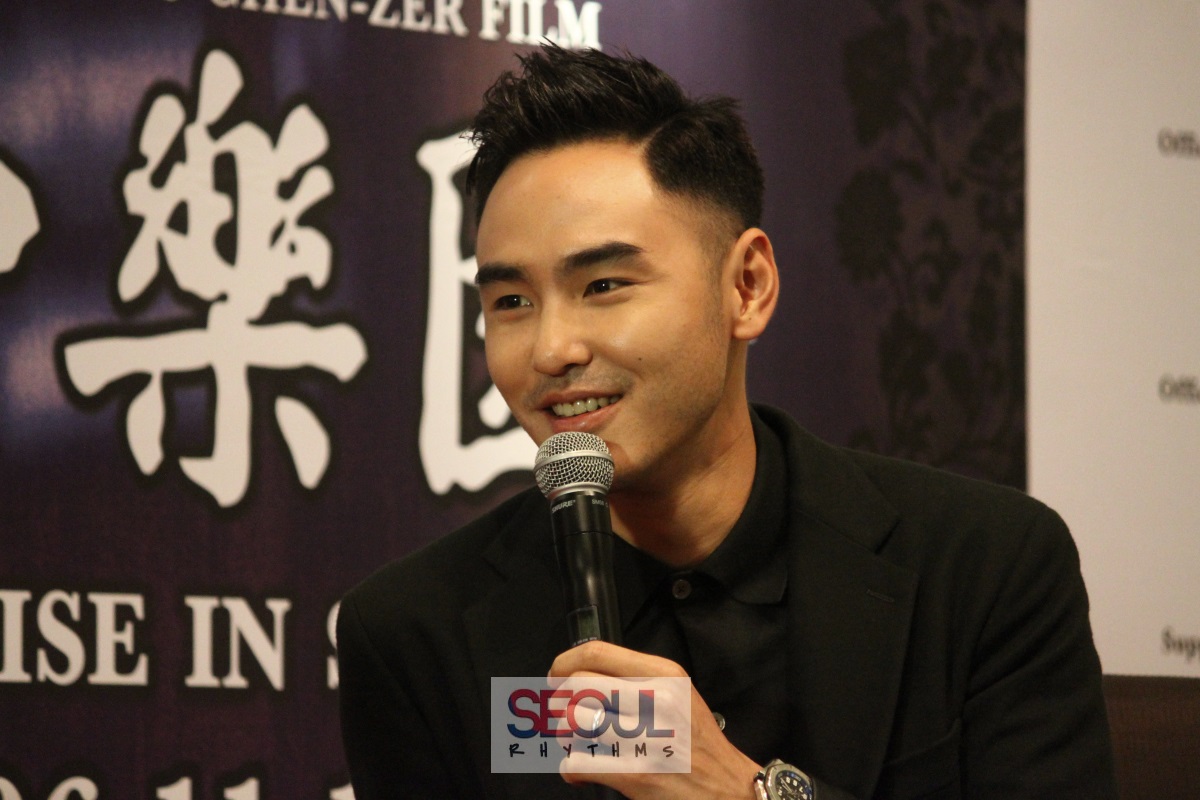 On the brink of turning 32, Ethan Juan is brimming with confidence and maturity. With military training in both real and reel life, he is looking fitter and better.
Speaking at the press conference held at the ArtScience Museum to promote his movie, 'Service in Paradise', he admitted that filming was so difficult that he sometimes cried under his bed covers. But he also drew strength from his fellow work mates and the cast, who were all undergoing the same harsh filming conditions together.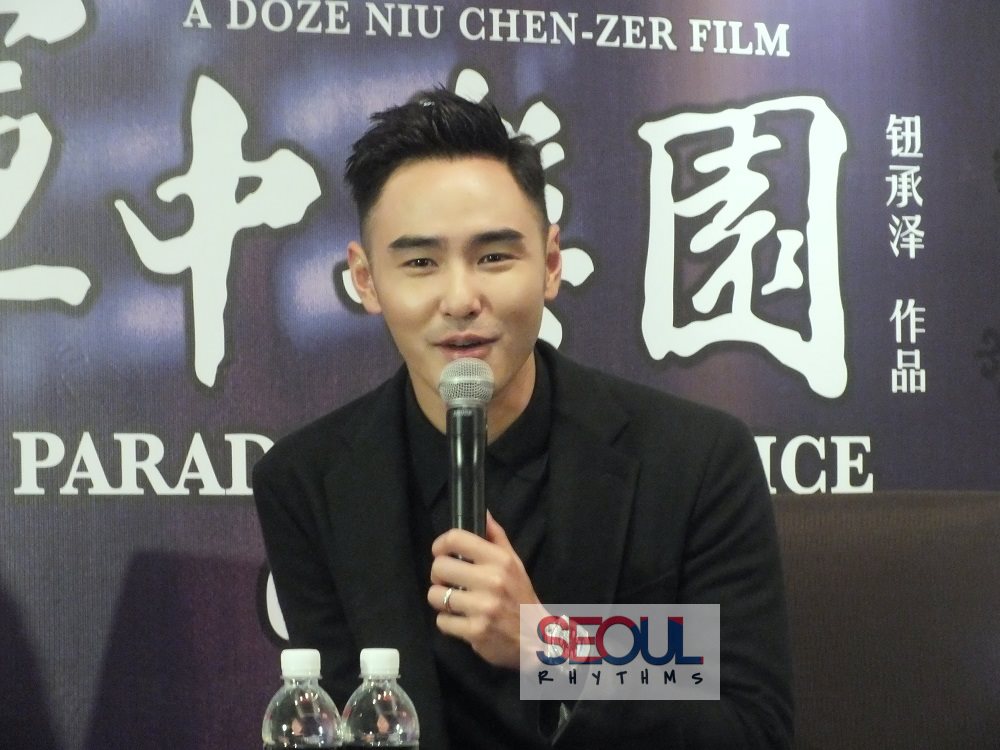 In the movie set in 1960's, 'Service in Paradise', Ethan played a young enlisted man, who went from serving in the elite Sea Dragon (ARB) unit to Unit 831, a military code for front line official brothels.
Clearly, everyone's focus was on his daring scenes in the movie. He was baring all for the first time.  In previous interviews, he said  he ensured all the necessary preparations were done though there were still awkward moments . But this is no innocent shy boy as he admitted that he lost his virginity at the tender age of 18. Not ruling out more explicit scenes in the future, it would depend on the script and people involved.
This actor is ready to take on the world.
He also let on that during the 3 months of filming, Director Doze Niu restricted visitations from the companions of the cast. So by the time they were filming the brothel scenes, the men were in the 'right' state of mind. It did however, made him feel uncomfortable during some ofl the 'touchy' scenes.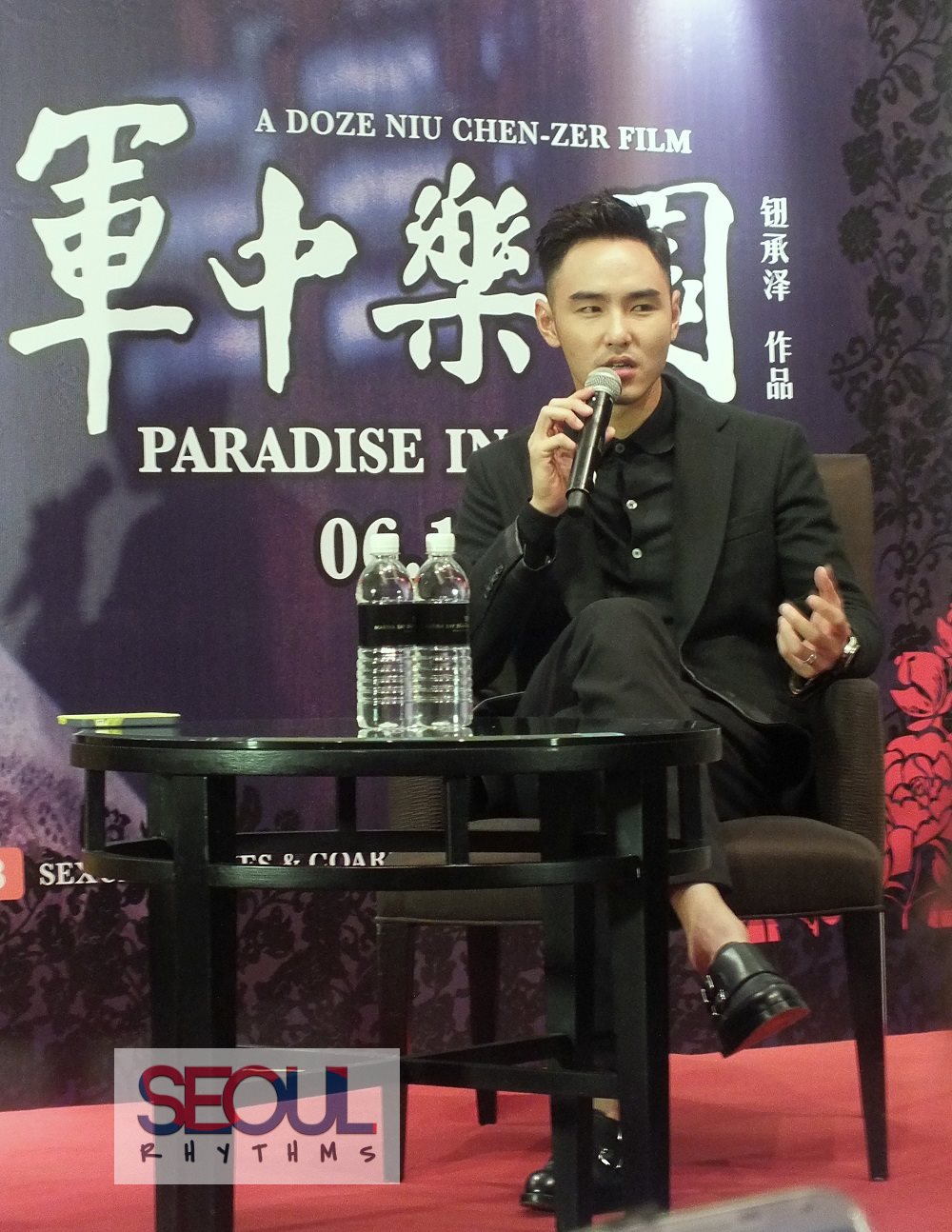 This movie struck a chord with the older generations in Taiwan as many men were separated from their families in China due to the war. Many never made it back to their hometown. It was because of this generation's story that compelled the director and Ethan to film this movie. Indeed, Ethan said that he came to understand his grandfather better through the character of sergeant major, 'Lao Zhang'.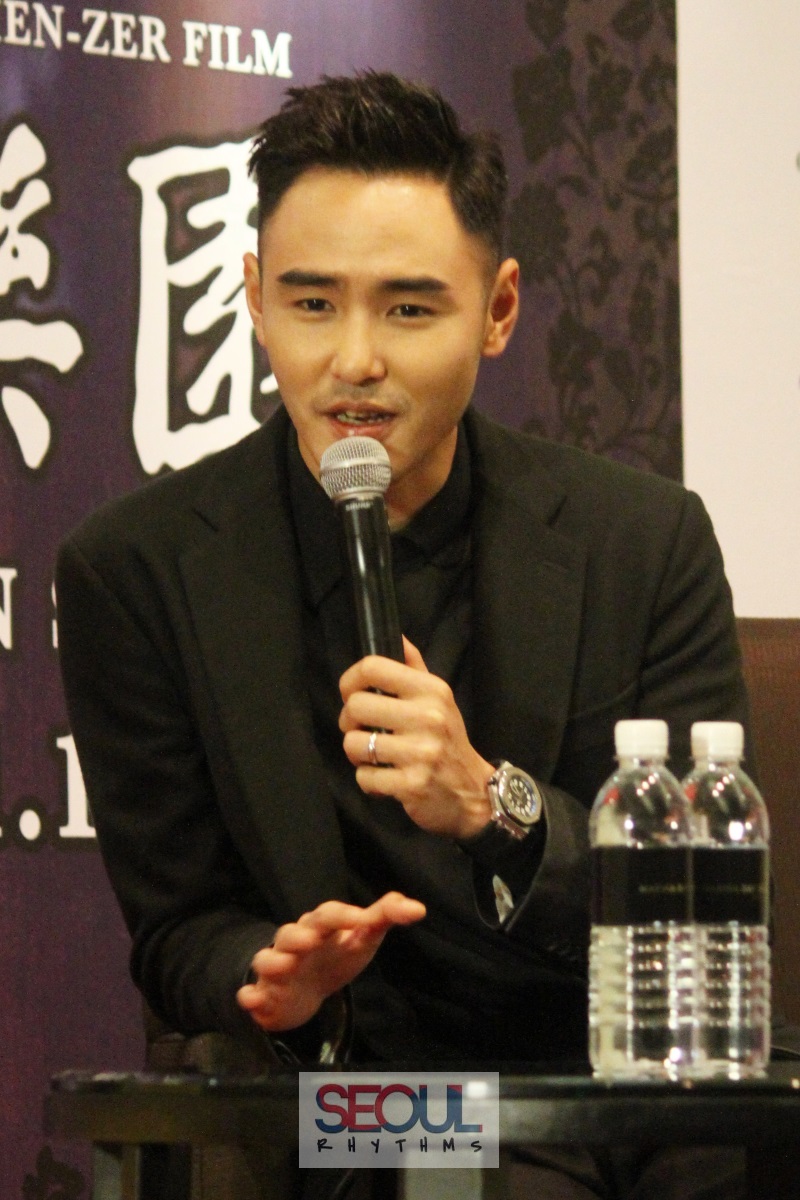 This is his third movie collaboration with Director Doze Niu. Though he jokingly said that he didn't dare to turn down the director's invitation to act in this movie, he clearly has a warm relationship with him. Afterall, Ethan Juan won his first Golden Horse Best Actor award with 'Monga', a movie directed by the same director. In March 2013, Director Doze Niu, Director Lee Lieh and Ethan Juan formed a new talent agency.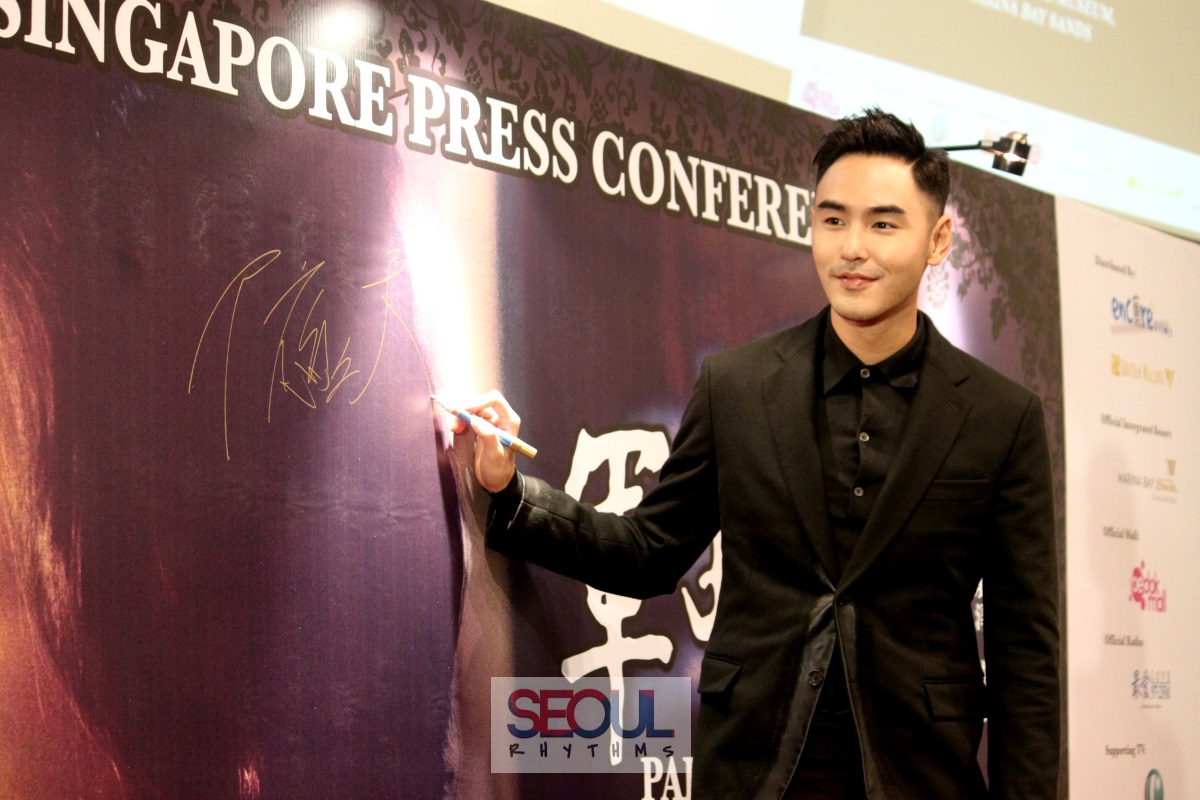 Unfortunately, I didn't get a chance to take the mike. I would dearly love to find out which of the 3 movies was his favourite as they were all very different in genres and characters.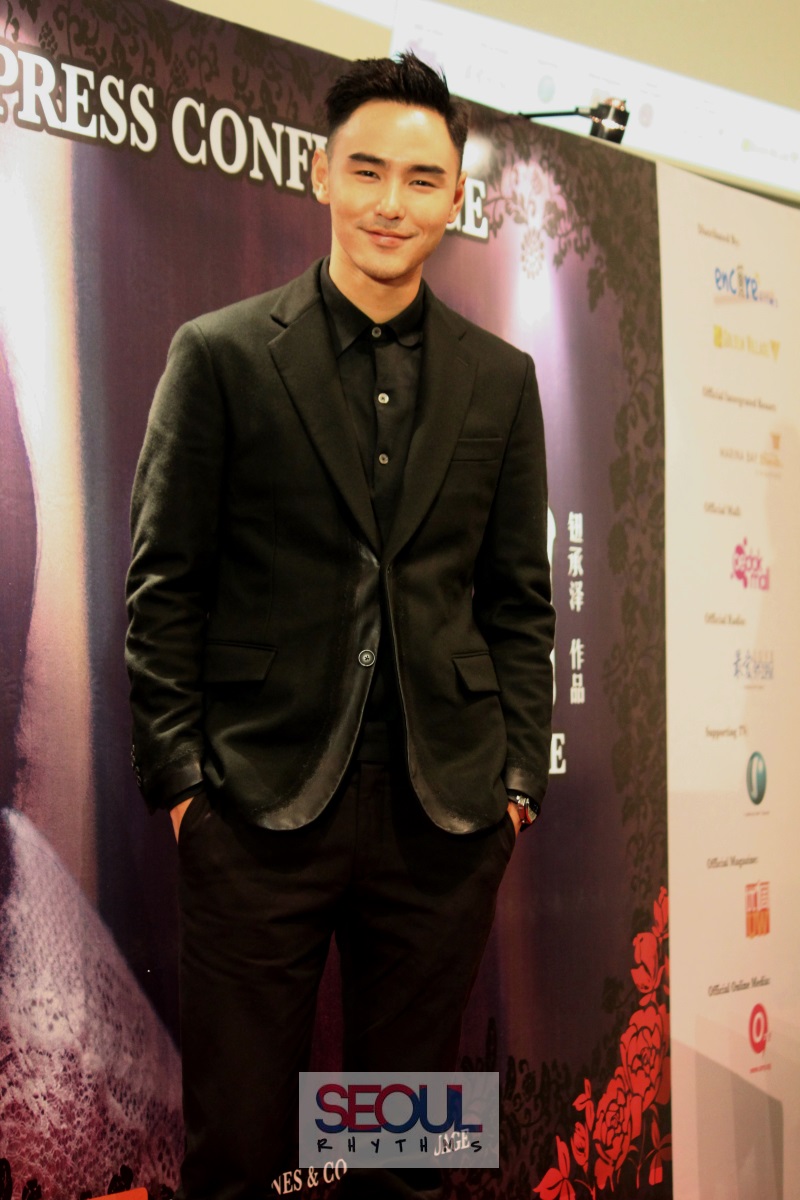 Ethan Juan has come a long way since his debut. He rose to fame with the drama 'Fated to Love You' and has not looked back since, with one hit after another. Two of his dramas were remade into Korean dramas recently. 'Fated to Love' starring Jang Hyuk and Jang Nara and 'Witch's Romance' ('The Queen') starring Uhm Jung Hwa and Park Seo Joon. I'm already anticipating his next project. I hope it will be a rom-com.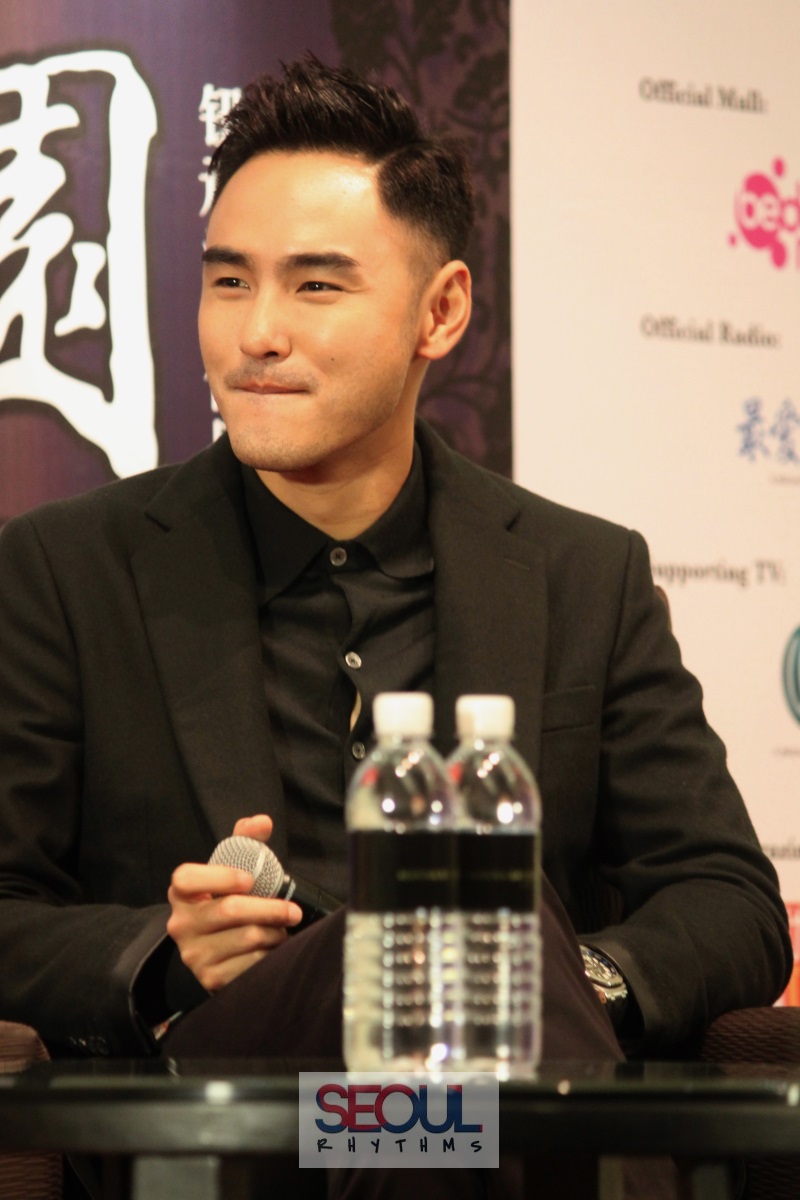 In the meantime, I highly recommend watching the movie.
Here's the full interview. with much apology for the messy ending which was beyond my control.


The movie,
'Service in Paradise'
opens next Thursday, 6th November at Golden Village cinemas.
With much thanks to Encore Films for the invitation to the press conference.
For more photos, please click on Seoul Rhythm's FB.