I normally don't really get excited about movies and there have been very few that I would actually fork out my hard earned money to sit in a cinema for 2 hours. Children's movies do not count.
But the following 3 movies may make me part with my money.
'Mourning Grave'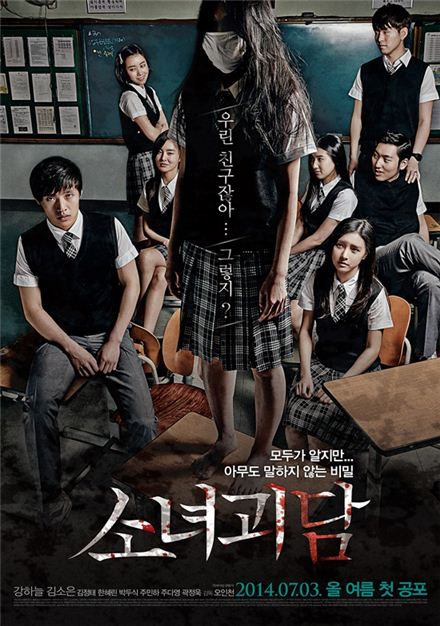 Cast: Kang Ha Neul, Kim So Eun
Release date: 30th October 2014
Synopsis:
In-soo has a special ability to see ghosts and he has become isolated from other students at his high school because of this. He transfers to a new high school in a rural area outside Seoul, but it becomes nightmare and his only consolation is a mysterious ghost girl. One day, In-soo's classmates get attacked by a gruesome-looking masked girl. He senses powerful presence of a ghost's grudge and discovers a link to a girl who was bullied at school and took her own life as a result. (Cr: Cinema Online Singapore)
This is a horror, romance movie. I hope more romance than horror as I'm not a brave person. 'Master of the Sun' and 'Who Are You' really scared me out. Thankfully they tame down the scary bits in the second half of the dramas, so I could finish just about finish watching them.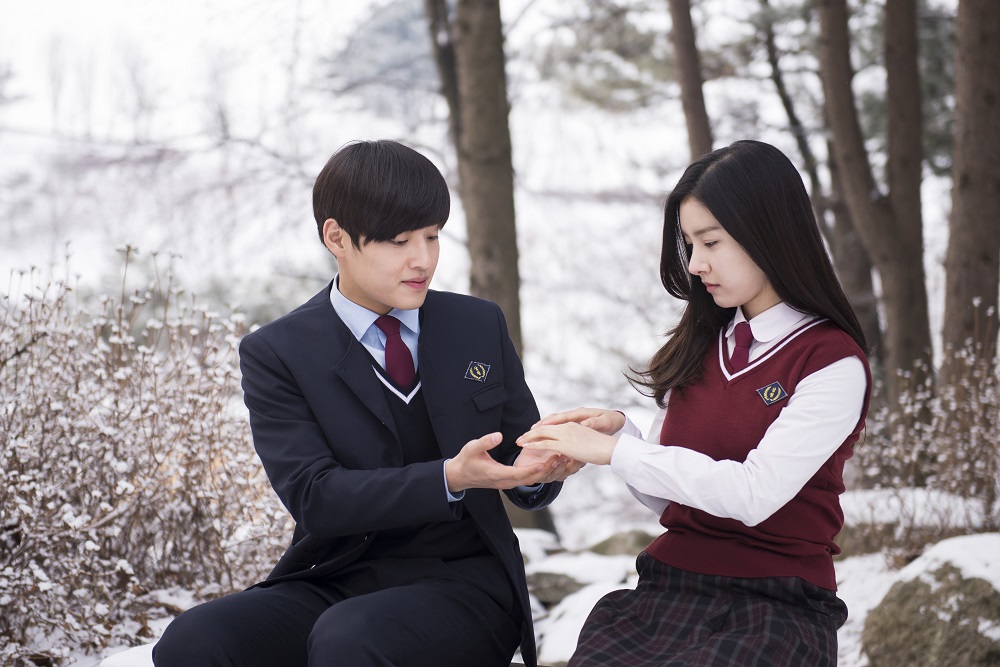 Kang Ha Neul (not to be confused with Kim Ha Neul) gained much popularity and interest after 'The Heirs'. Many of us were impressed with the understanding sunbae in the drama, who is pressurized to perform well in the law exams. Despite the fact that he wasn't one of the main lead, he managed to shine through. Kim So Eun has also been gaining interest from the public with her various dramas and movies like 'Boys Over Flowers' and 'Horse Doctor'. But I think for the moment, she is most well known as the screen wife of Song Jae Rim in the variety show, 'We Got Married'.
I would like to watch it but not sure if I will spend half the time peeping behind my sweater. Hmmmm…
Soompi is giving away 10 pairs of tickets to watch the preview of this movie. Check out the details here.
'The Crossing'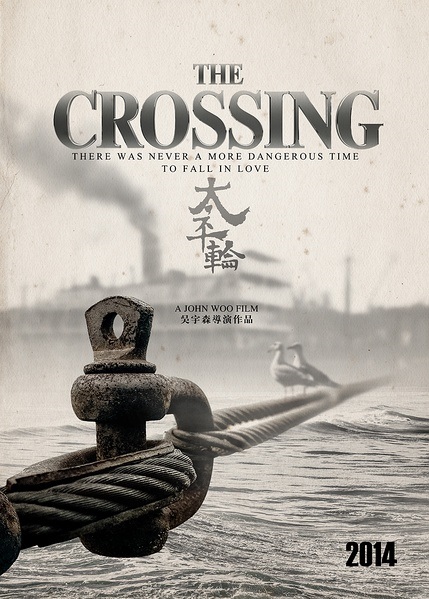 Cast: Takeshi Kaneshiro, Zhang Ziyi, Song Hye Kyo, Hwang Xiaoming, Tong Dawei, Nagasawa Masami, Bowie Lam, Yang Gueimei
Release: 4th December 2014 (1st part), 2015 (2nd part)
Synopsis:
Set admist the Chinese Revolution during the late 1940s and spanning 50 years, this epic war, love story is about 3 couples from different backgrounds affected by the war. Their fates collide on the Taiwan bound Taiping steamer, which sank in the crossing from China in 1949, killing 1,500 people. In the words of Director John Woo, he wanted the movie to 'inspire the audience to live life to the fullest' and the movie is about 'hope and no matter difficult things are, it can only get better'.
The movie will be shown in 2D and 3D and is split into 2 parts (this splitting seems to be getting more common nowadays)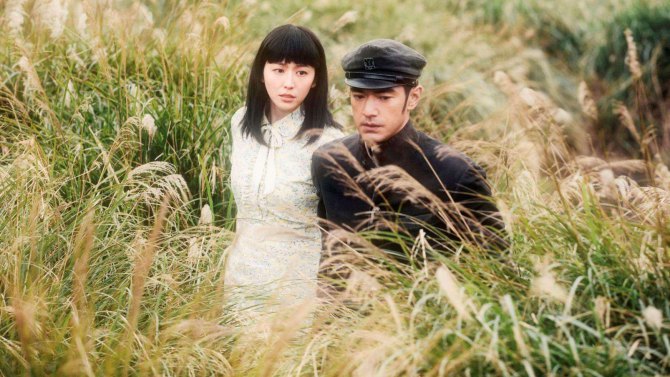 This is a star studded cast. Takeshi Kaneshiro has been my idol for the longest time ever. And he gets better as he matures, both in terms of acting as well as looks. I really, really am looking forward to seeing him on the big screen again. In fact, I don't mind seeing him on any screen. Song Hye Kyo will act as a rich Chinese girls who is forced to grow up quickly in the turbulent times. I wonder if her voice will be dubbed….Although not much information is out on Bowie Lam, I'm sure he will still shine. And I'm also looking forward to seeing Yang Gueimei again. I used to watch quite a few of her shows when once upon a time, the movies shown in the Singapore Film Festival were worth going to.
Will Takeshi Kaneshiro come to Singapore?
'Gangnam Blues'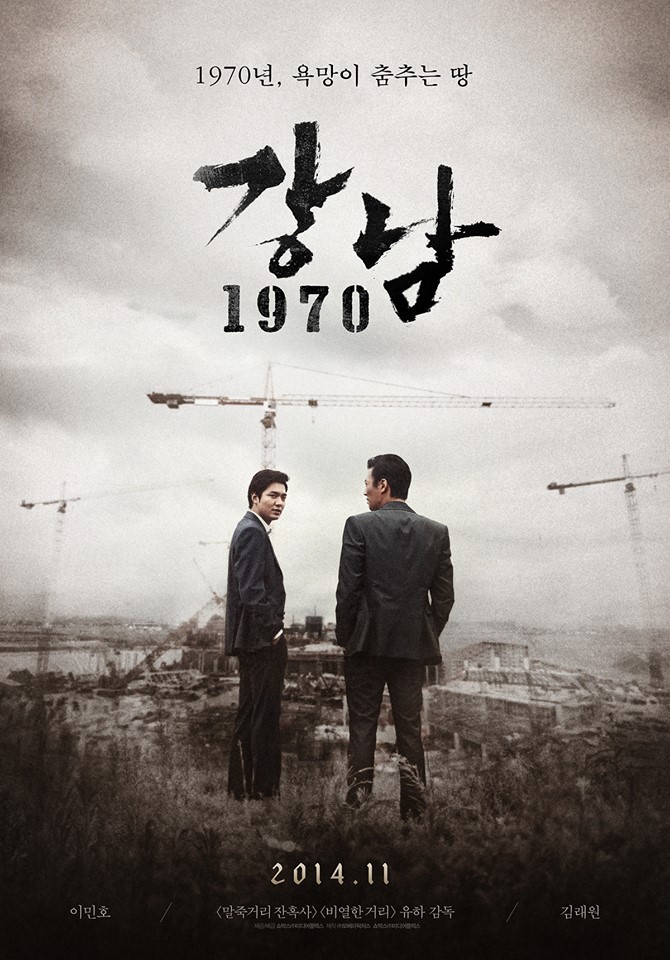 Cast: Lee Min Ho, Kim Rae Won
Release date: 11th December 2014
Synopsis:
Set in 1970s when political corruptions is at its highest peak. During the development of Gangnam, Seoul, two childhood friends; Jong-dae and Yong-ki are struggling to survive the harsh reality everyday. When their homes are destroyed by local thugs, the two friends are in desperate need for cash. They later gotten involved in political clashes and were separated in one of the skirmishes. Three years later, Jong-dae lives as an honest man along with former gang leader Kil-su while Yong-ki joined Seoul's most powerful criminal organization, the Myeongdong-pa. (Cr: Cinema Online Singapore)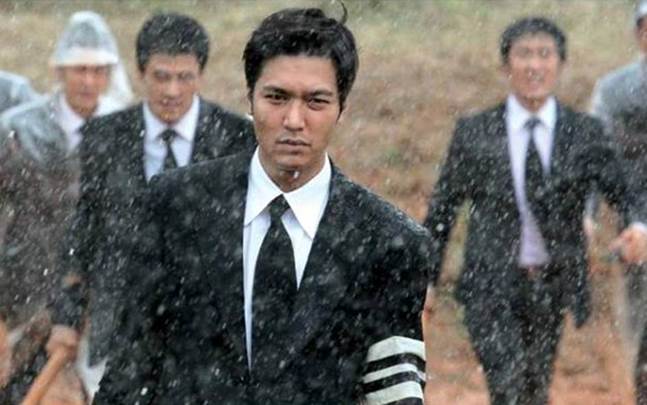 This is Lee Min Ho's most anticipated project to date. It is also probably the most different as he doesn't act as a pretty flower boy in it. In fact, he looks positively grown up! I really hope this movie will establish him as a serious actor. The trailer and posters certainly look promising. Not much has been said about the co-star, but Kim Rae Won is a very respected actor (I really like him in 'My Love Patzzi' and 'Gourmet'. In fact, I didn't even know he was in the movie till I read the cast list. I was just wondering what had happened to him the other night. Kim Rae Won is not new to the gangster theme film, having acted in 'Mr Socrates' and 'Sunflower'.
Really, really anticipating this movie, as are many of my friends!
Are you going to watch any of these movies?