Eating at Korean restaurants is always more fun as a group. Not only do you get to enjoy a wider variety, it is also value for money. Koreans value family meal time as it is the best time for bonding. That is why Hansang has introduced new menus where you can feast to your heart's content with family and friends.
BBQ Set

The BBQ set consists of a selection of premium beef and pork grilled on Hansang's smokeless charcoal roaster. This means no smelly clothes at the end of the meal. Hurrah! For those meat eaters- there are 5 types of beef- Wagyu fillet, Wagyu fillet, USDA Prime Ribeye, marinated Beef Short Rib and LA Beef Rib. I'm not really into beef and they don't mean much to me. I do know that Wagyu beef is highly prizes. Hehe! No doubt beef lovers will be well aware of the popularity of this range.
The pork selection includes Pork Belly, Pork Loin, Pork Jowl, Pork Collar meat and Marinate Pork Rib.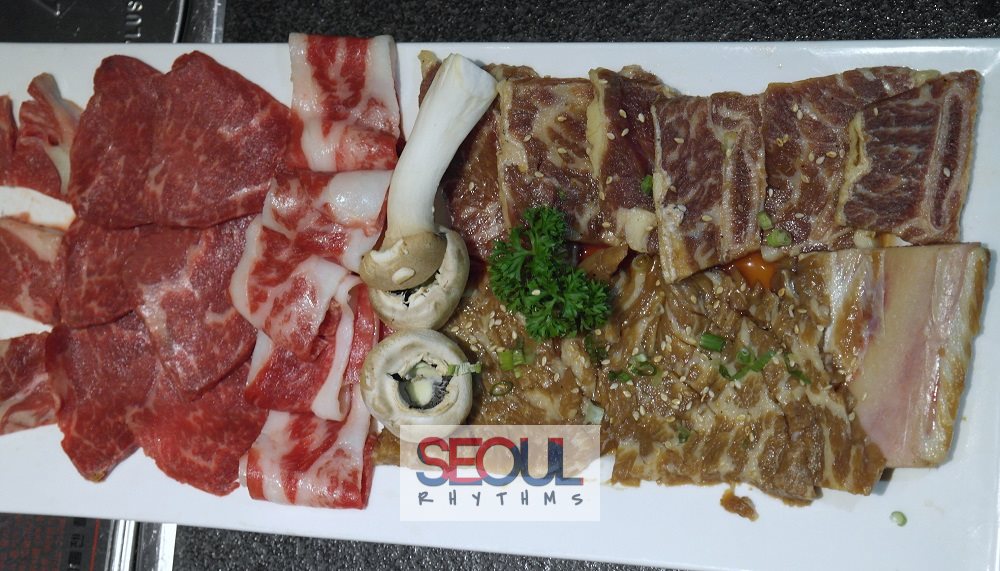 The beef BBQ platter.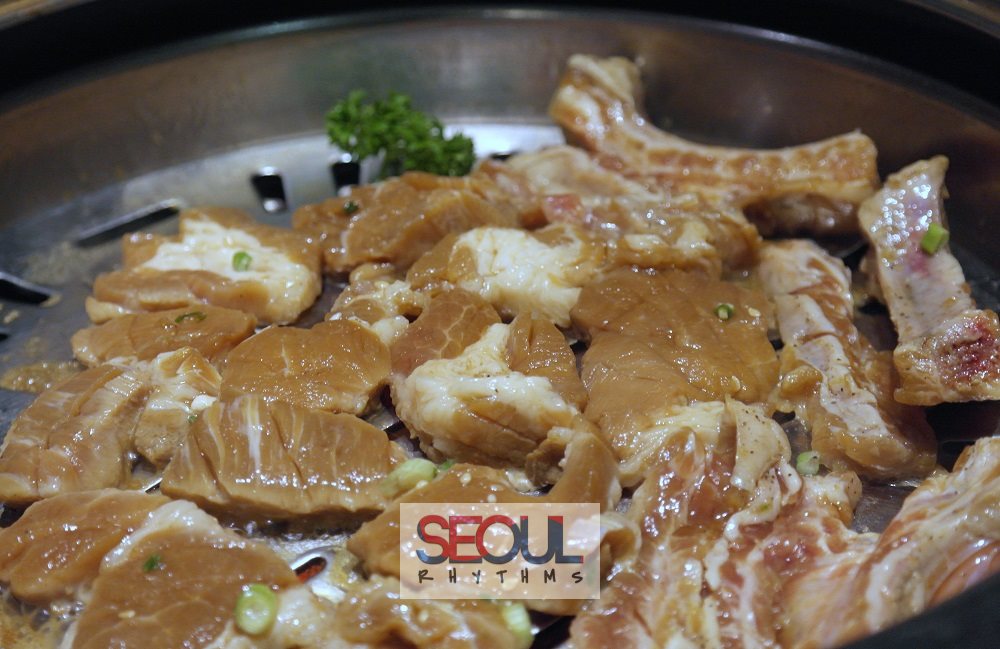 Looks good?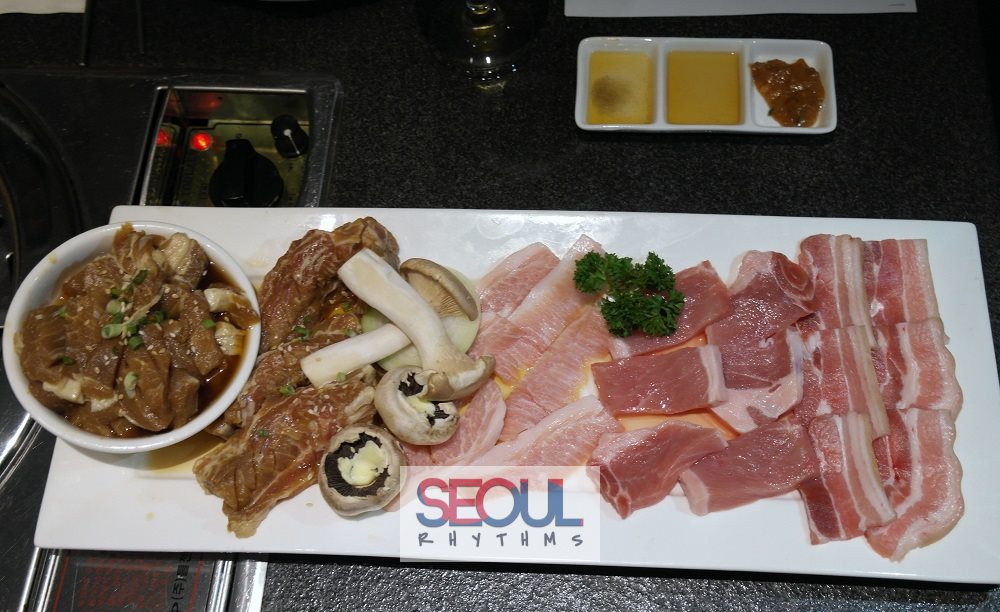 The pork BBQ platter.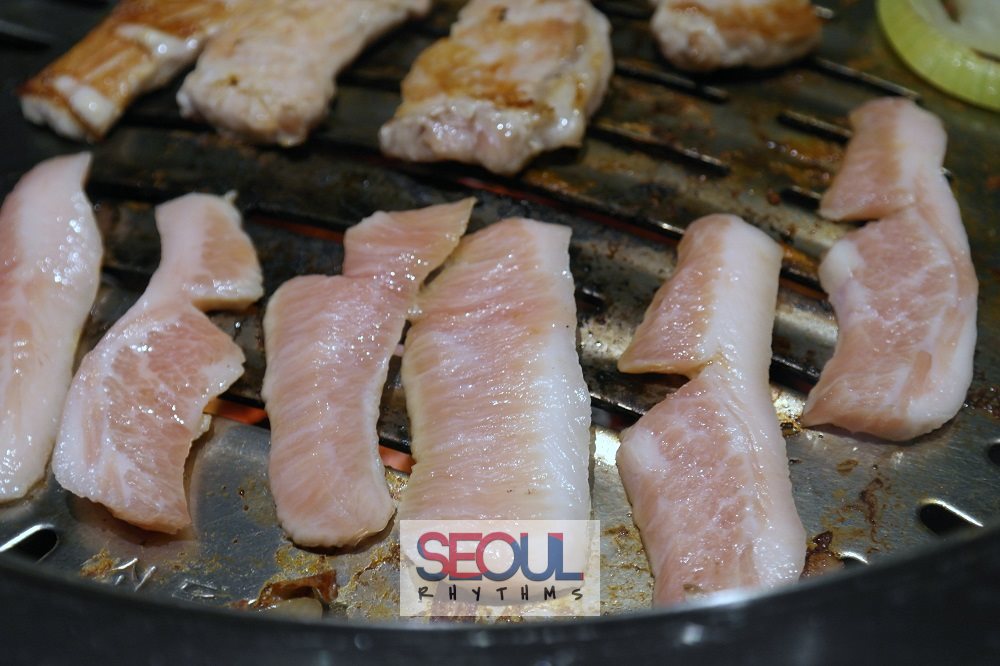 This was the first time I tried pork jowl (which is is pork cheeks or I should say pig cheeks). I found it specially tender and delicious.
The side dishes that accompany the BBQ set were really yummy and deserved to be eaten on their own.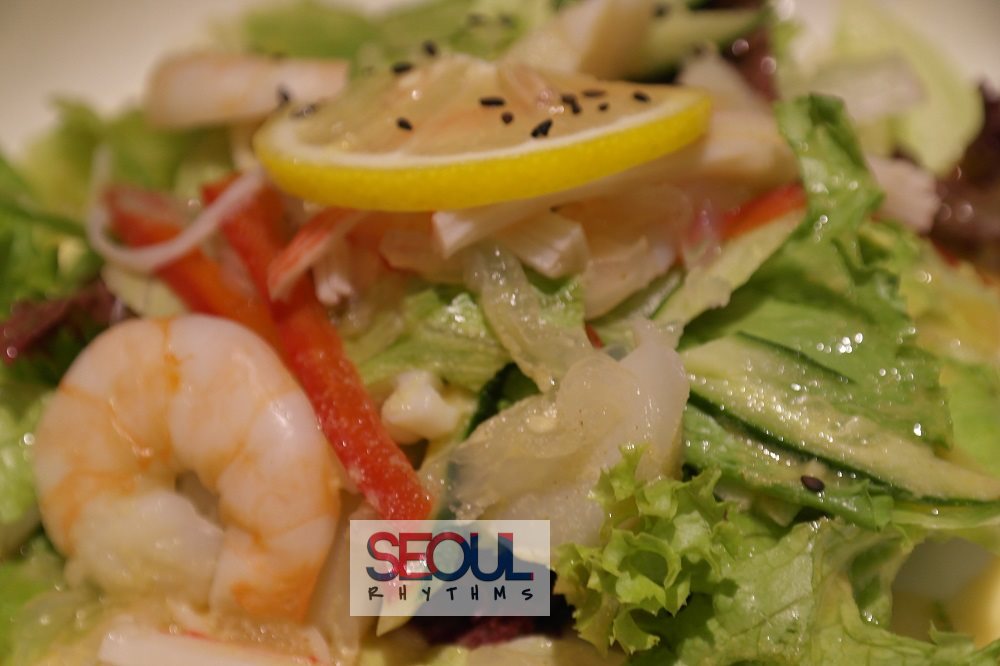 This seafood and vegetable salad (해물냉채) is refreshing and crunchy with just a hint of spice from the Korean mustard dressing.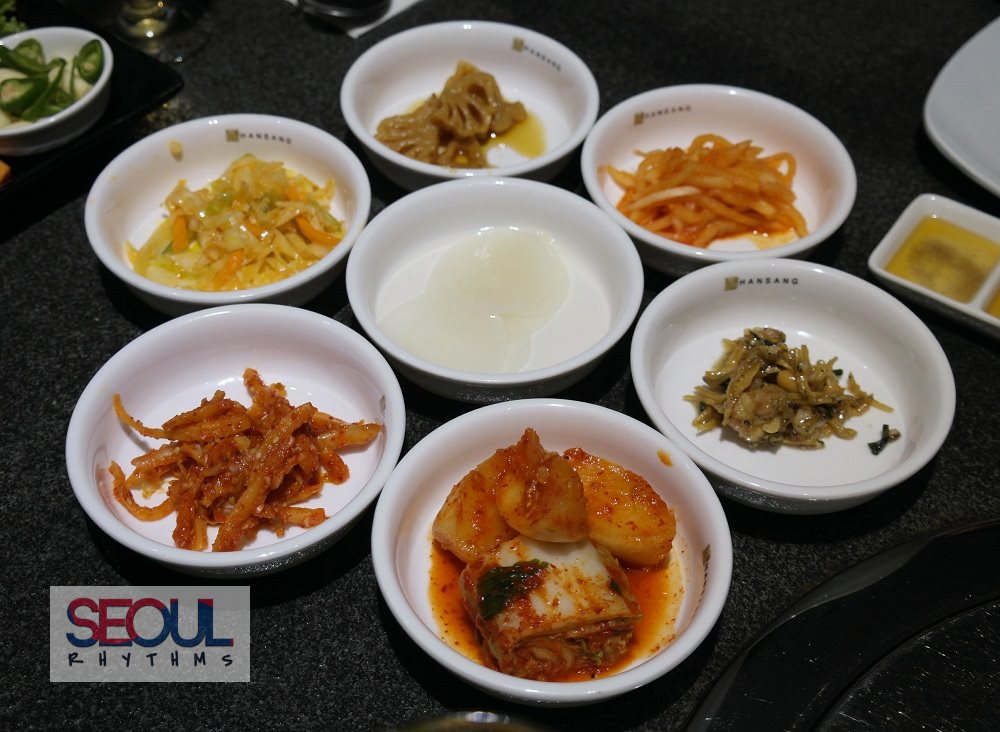 Just looking at this photo makes me hungry. Hansang also sells their most delightful kimchi should you find yourself craving for more at the end of the meal.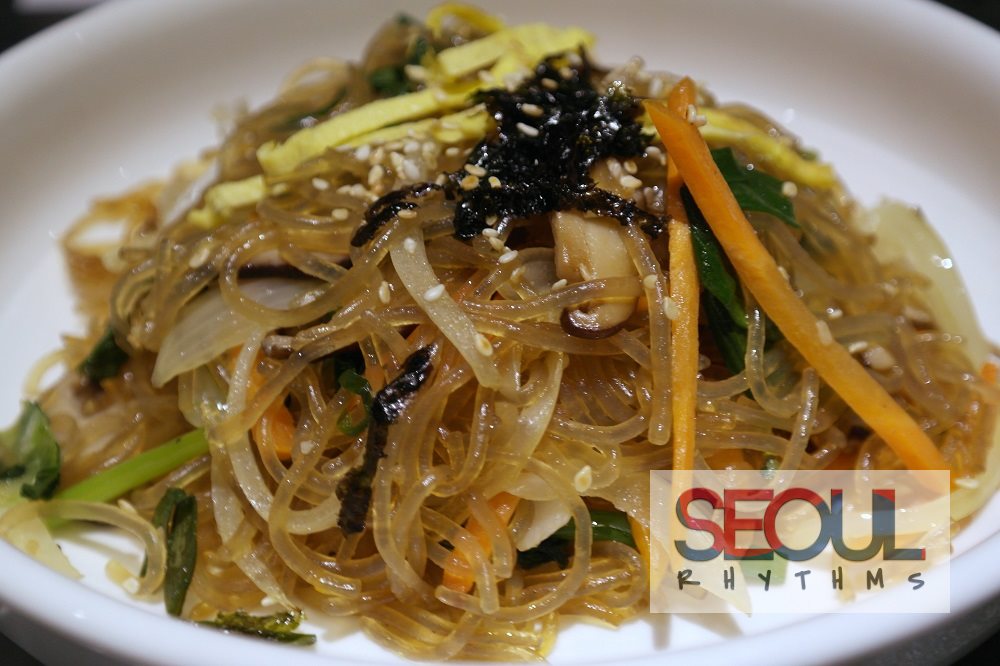 The japchae was a delight, with the right amount of sesame oil and noodles that aren't too soggy.
Han Jeong Shik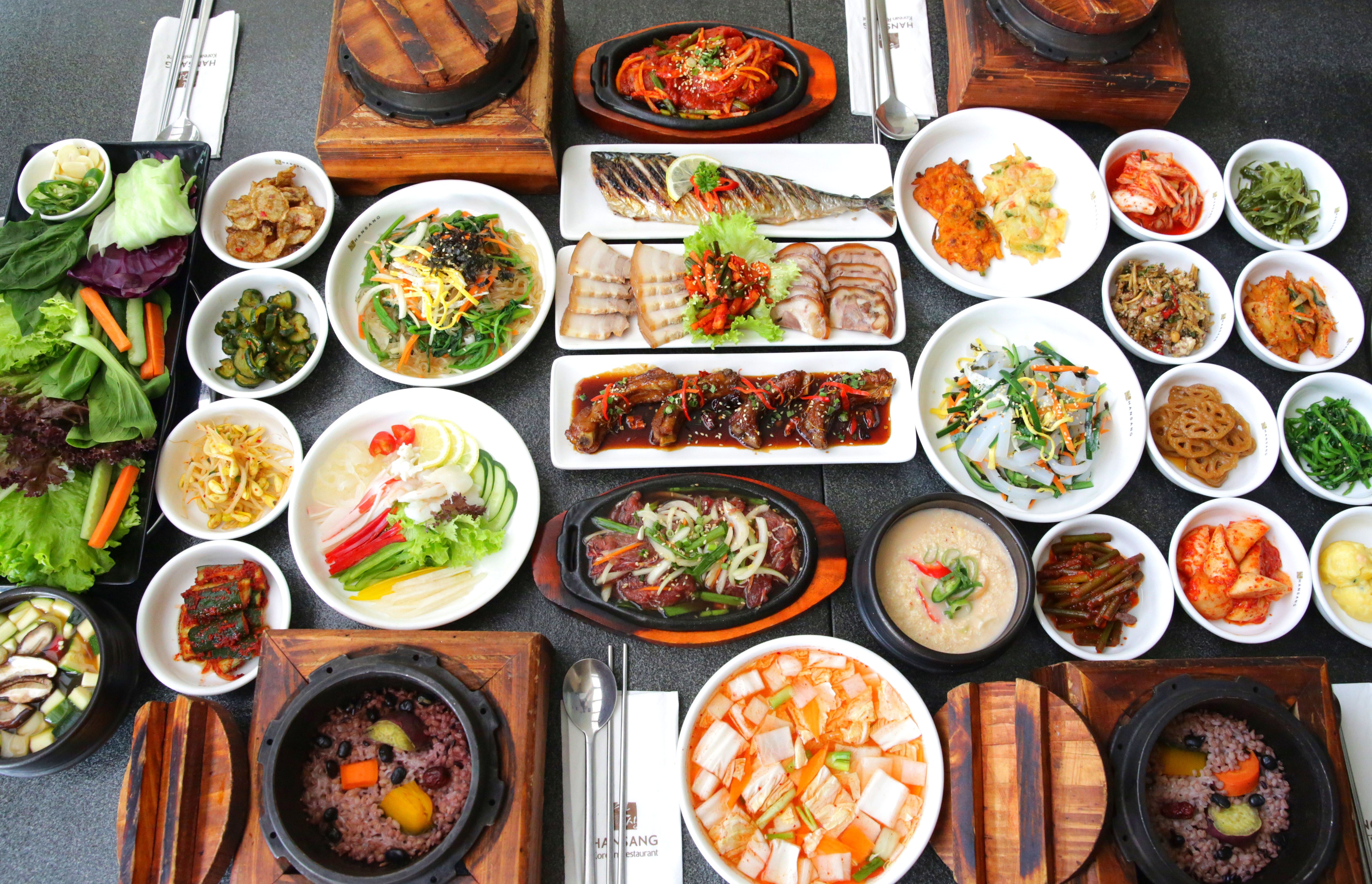 Han Jeong Shik is a traditional course meal and is perfect for those who wish to try a variety. It includes 6 types of main dishes like the perennial favourite beef bulgogi, spicy pork bulgogi and grilled mackeral. and 2 ttpes of soup.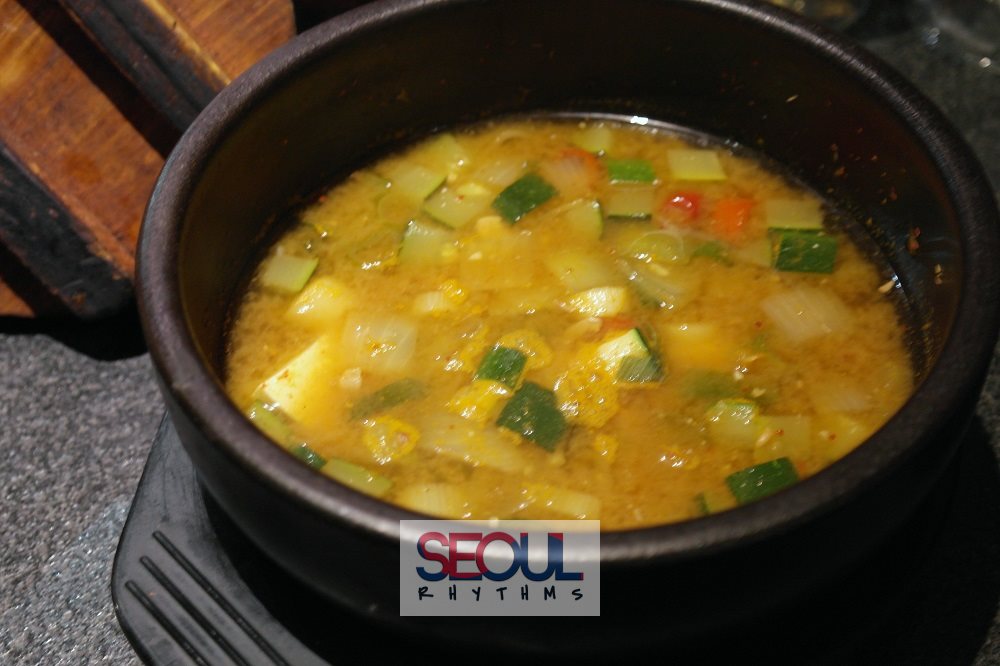 The bean paste stew (된장찌개) that comes with the set. I did not like it the first time I tried it in Korea years ago but now I love it. It goes really well with rice.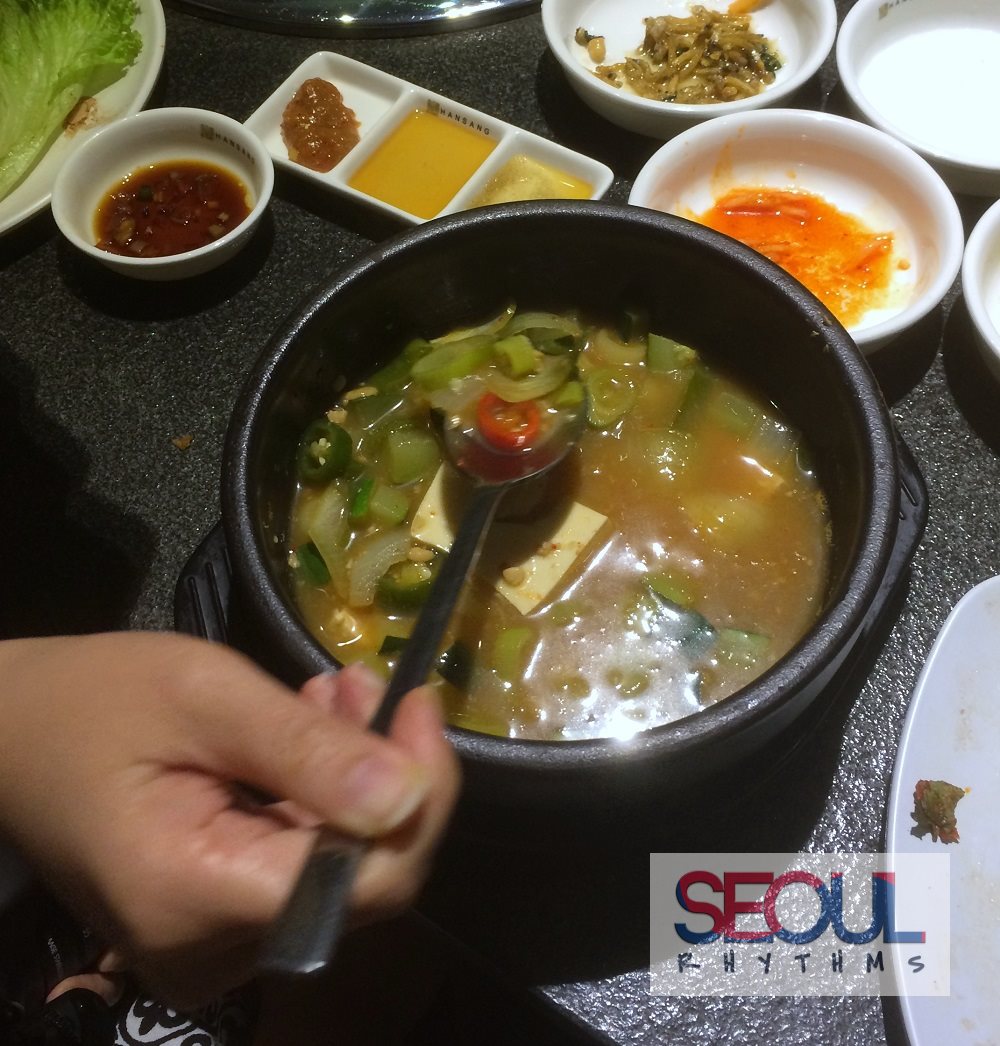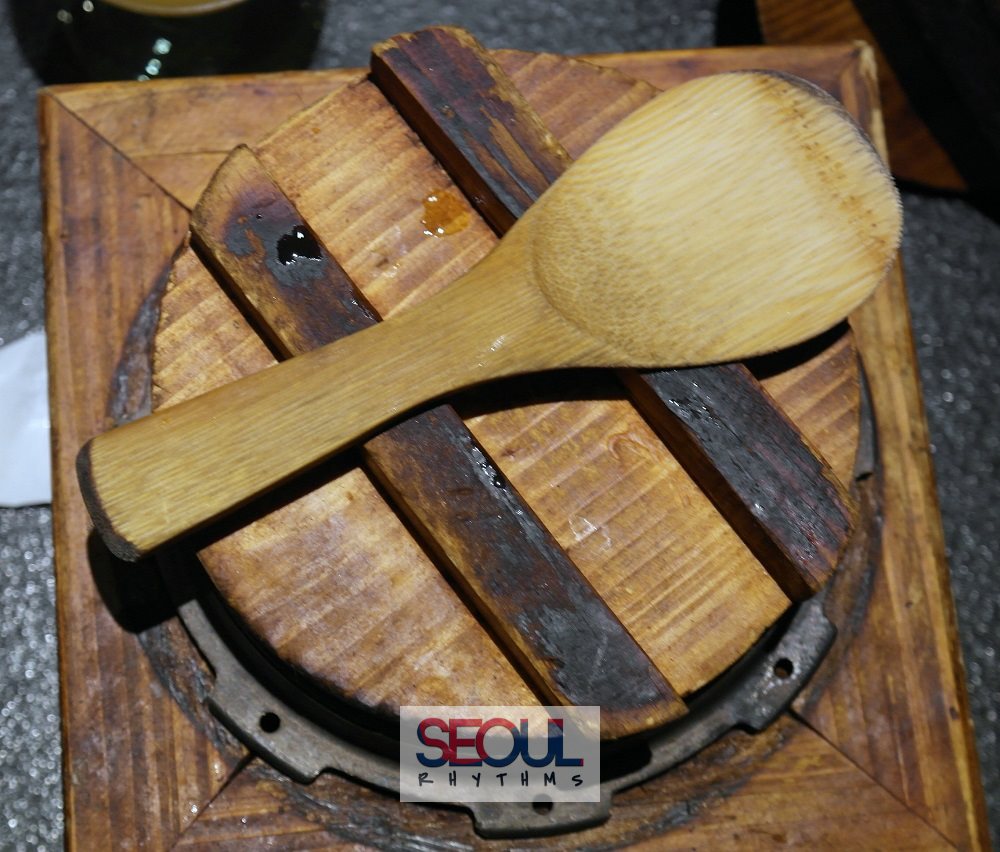 I've never tried nurungi (누룽지) or burnt rice before. In fact, it's the first time I've heard about it. I guess it is not so different from our claypot rice where we loved the burnt rice at the bottom of the claypot.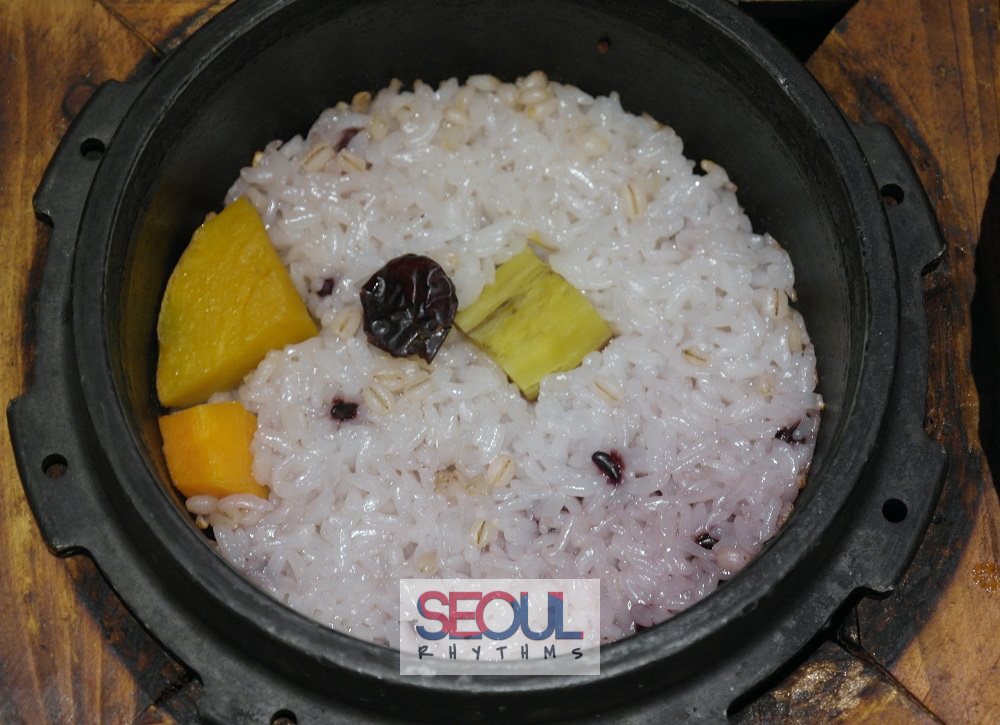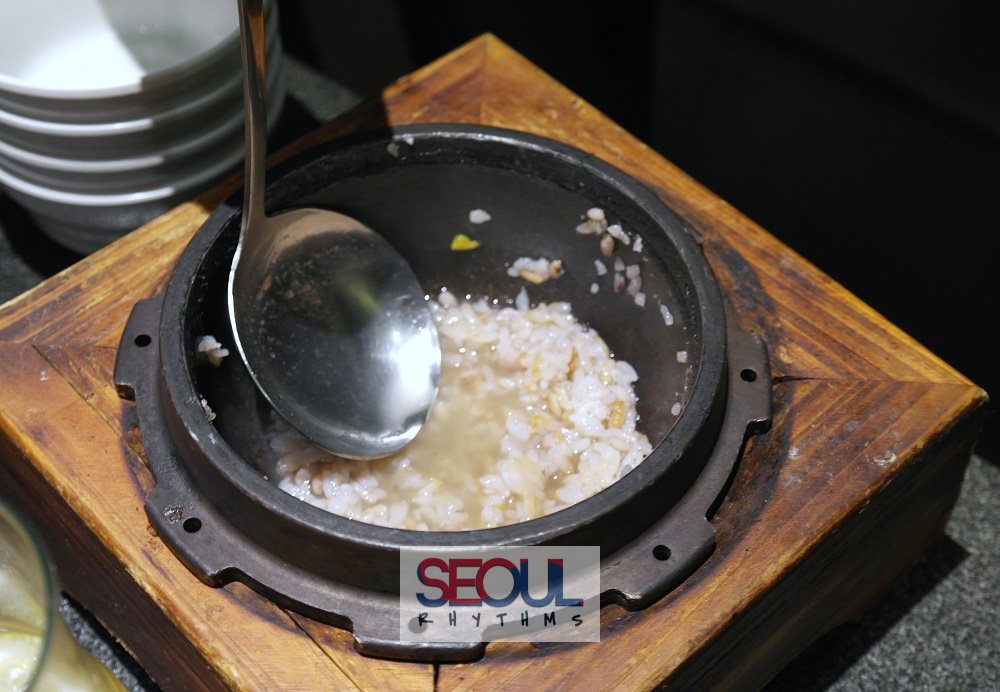 Check out the video: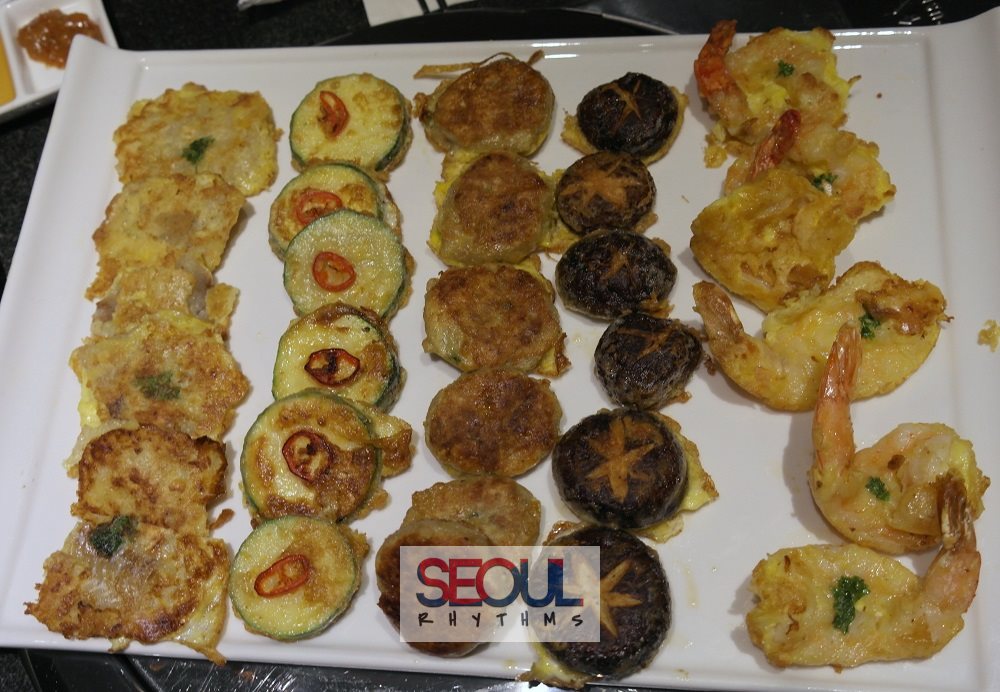 I like pajeon but it is not often that you get to try jeon of a different variety like mushroom, prawn and zucchini.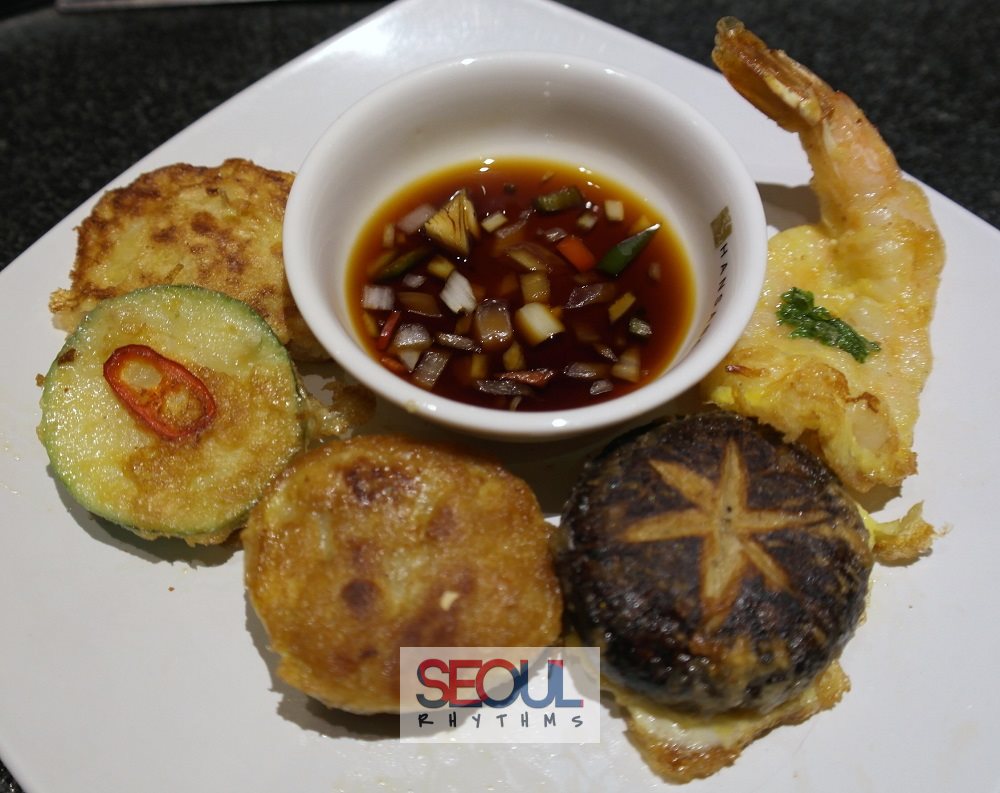 Just remember to eat them when they're hot. I was busy taking photos and by the time I ate them, they were a little cold. 🙁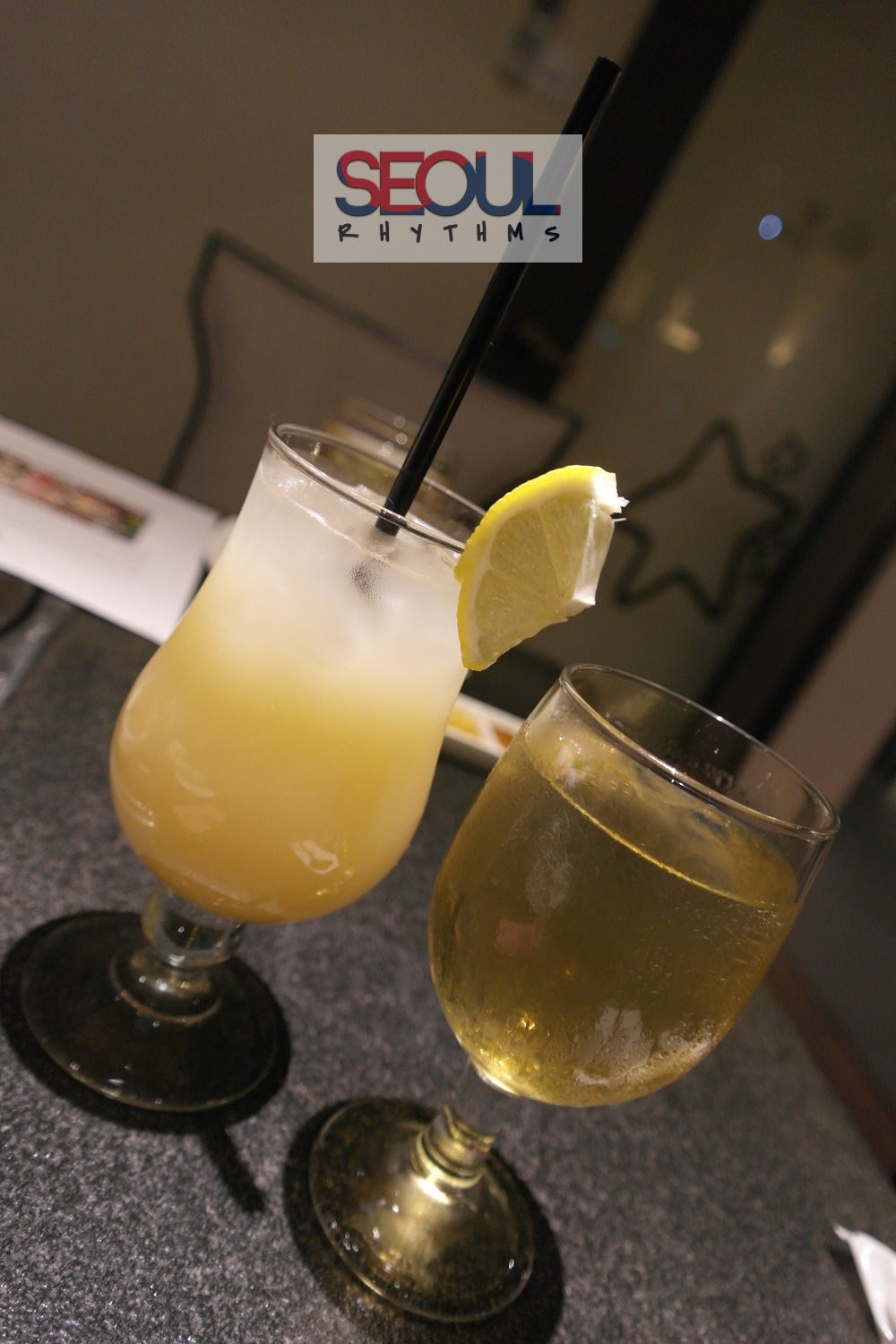 I love the range of makgoli at Hansang, which is only available at The Grandstand branch. The Peach Lychee makegoli is sweet and refreshing. No fear of getting drunk. Hehe!
The BBQ set and the the Han Jeong Shik set is on promotion only at their branch at The Grandstand. Origibally priced at $90++, it s on promotion for only $45++. Frankly, it is well worth the money.
Going to The Grandstand can be a little daunting especially if you don't drive. Thankfully, you can take the shuttle bus there. Check here for the routes and timing. When you get off the bus, you will see Pasarbella. Go in via the main door and walk through the market to the other end.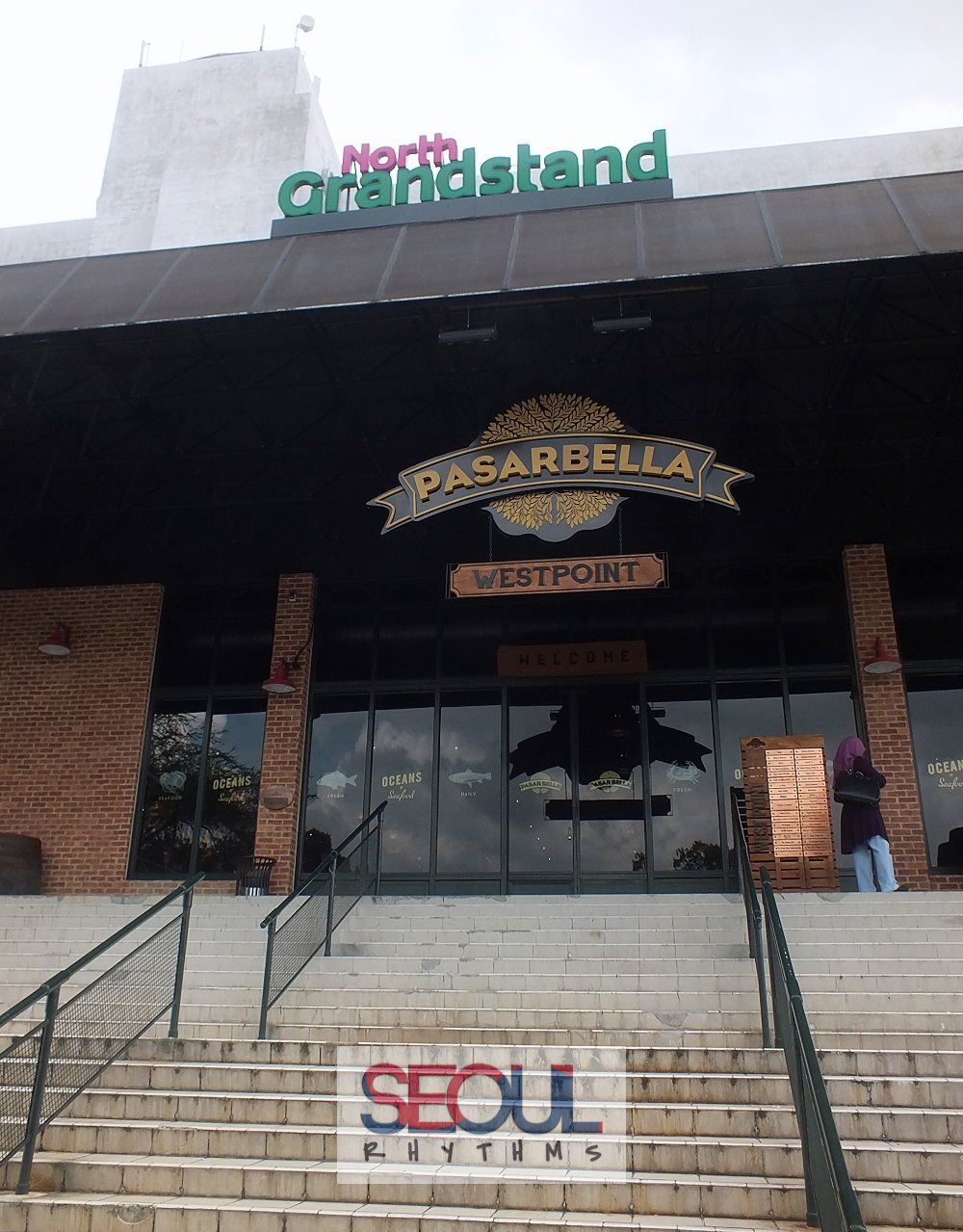 You will see Hansang, which faces the carpark.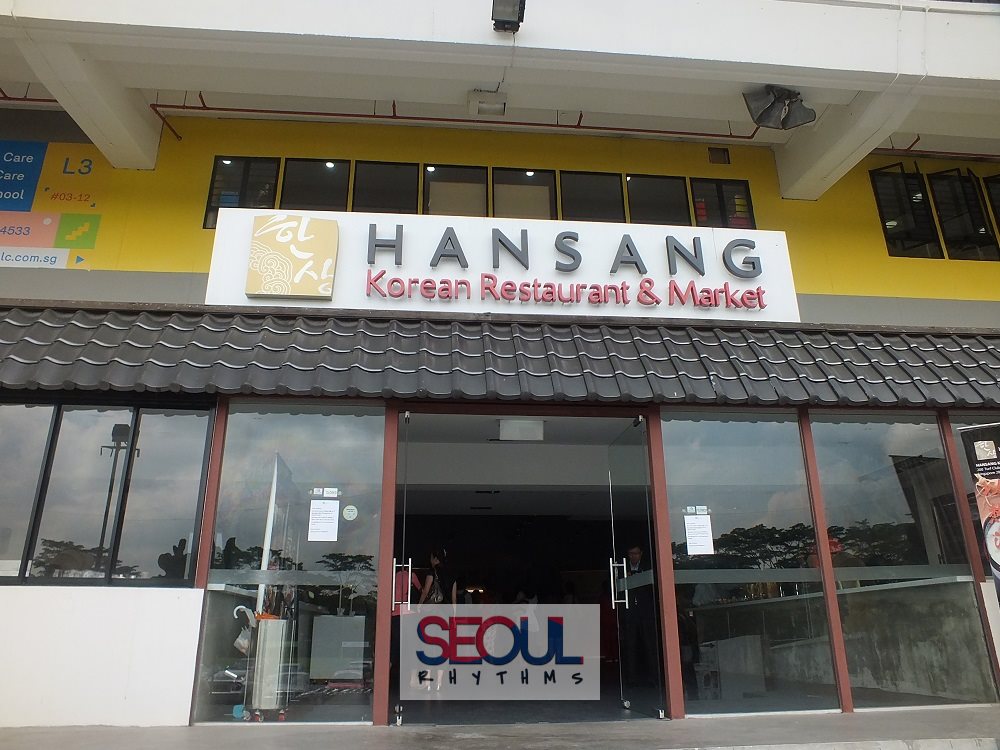 Chuseok may be over but having a meal with family and friends should not be restricted to just special occasions. Hansang at The Grandstand may not be in town it's spacious layout and laid back atmosphere more than make up for it. It also has 10 VIP rooms for those who wish to have more privacy and is a great place to relax and chill out with loved ones. Just remember to go with an empty stomach.
Hansang is located at 200 Turf Club Road, #02-14. The Grandstand.
Tel: 6463 6508
Website: www.hansangkorean.com
FB: www.facebook.com/hansangkorean