A little note*
As promised, here is the write up of FTTS concert that Sherlyn attended. Now if only they will hold a concert here in Singapore too.. Thanks Sherlyn
~Tiffany @ Seoul Rhythms~
Fly to the Sky Finishes the First of their "Continuum" Comeback Concerts
Fans of Fly to the Sky, or Fly Highs all around the world have waited five years for these 3 days. Not long after the announcement of a comeback and a new song, Fly to the Sky announced a 3 day comeback concert to be held at Samsung Blue Square Samsung Card Hall.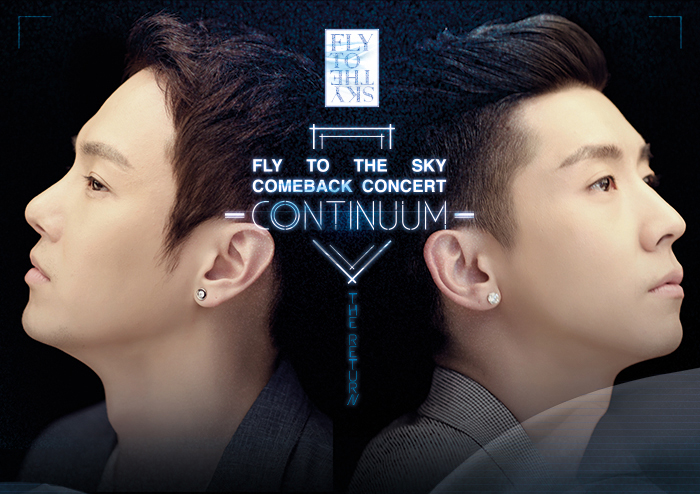 Credits to H2 Media
I walked into the concert hall feeling like a girl who was attending her first day of school – excited and nervous at the same time. I don't know what to expect – despite being a fan of them for 12 years, this is the first time I will be seeing Brian and Hwanhee singing songs I grew up with, together, on the same stage.
Fans came from all over the world to come, mostly Japanese fans but I got to chat a little with fans from Taiwan and Hawaii even! The lights dimmed and screams erupted from the sea of blue lightsticks. They started the concert with a mellow number "Confinement, I Love You and Evasion".
Despite promoting separately for five years, the camaraderie was intact. Their stage presence and vocal prowess are better than before, honed by 15 years' experience in the business. Fly to the Sky  still retain their charm as hordes of screaming fans cheered loudly after their intro medley. They were no stranger to fans, as many of them started cheering as they introduced themselves.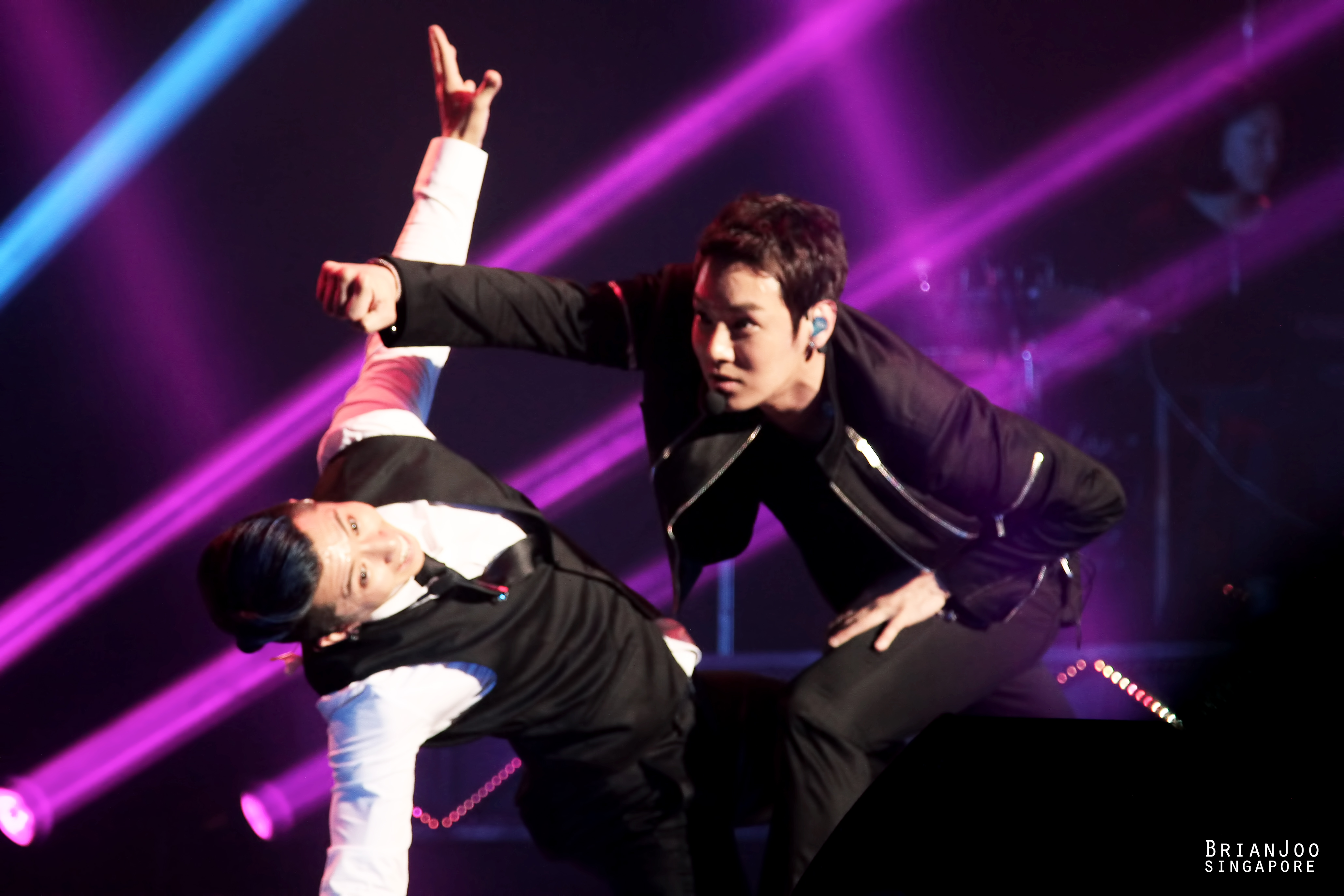 The feeling of the concert definitely felt more homely – it was like meeting old friends and reminiscing good times. Jokes were exchanged during the concert and it was just a very light hearted affair. Like when they were going to introduce their next song, a fan suddenly shouted the title and Hwanhee stared at her, while Brian asked her to get out, jokingly of course! That prompted much laughter from the audience. Such banter is definitely hard to come by in concerts from idols now.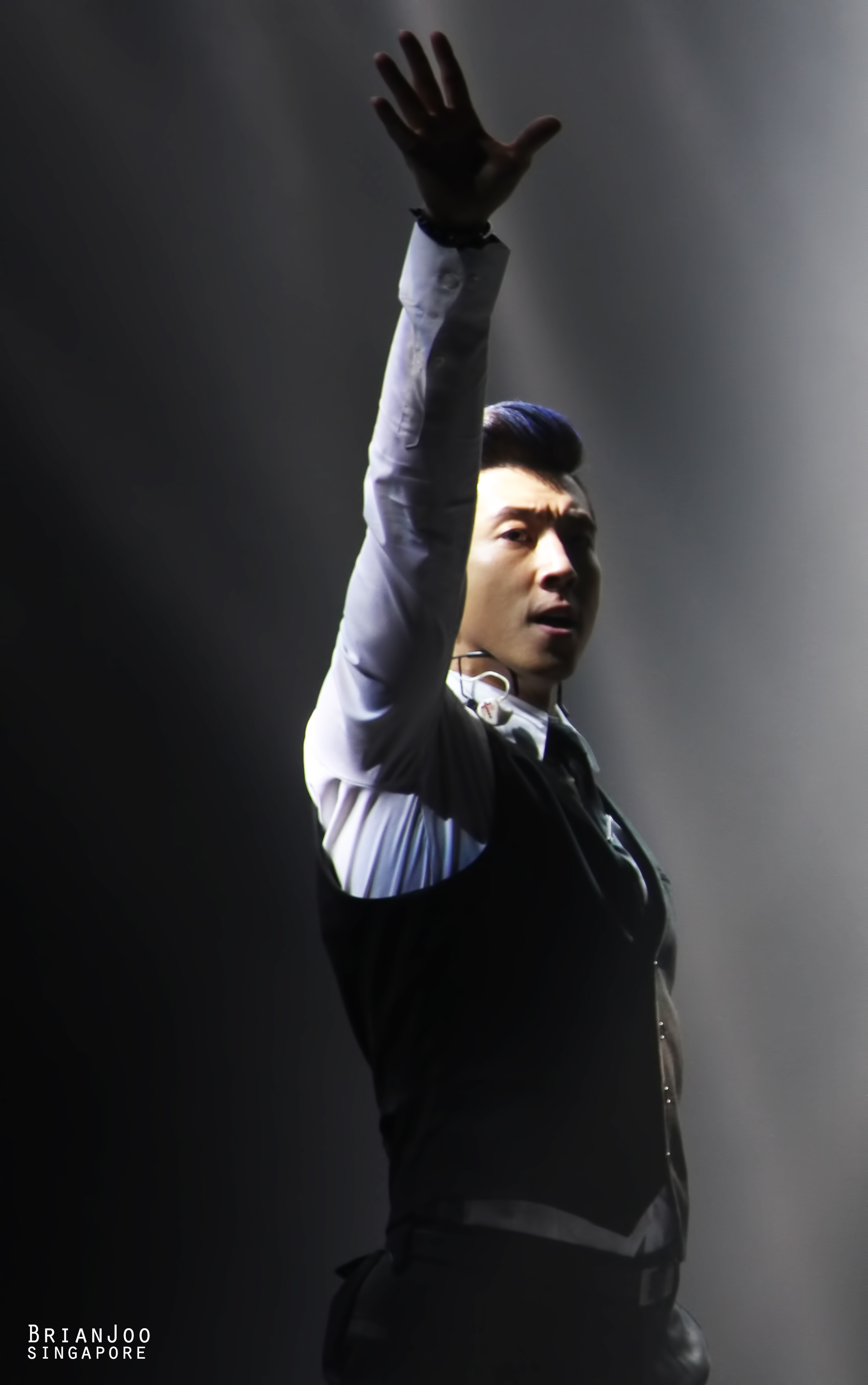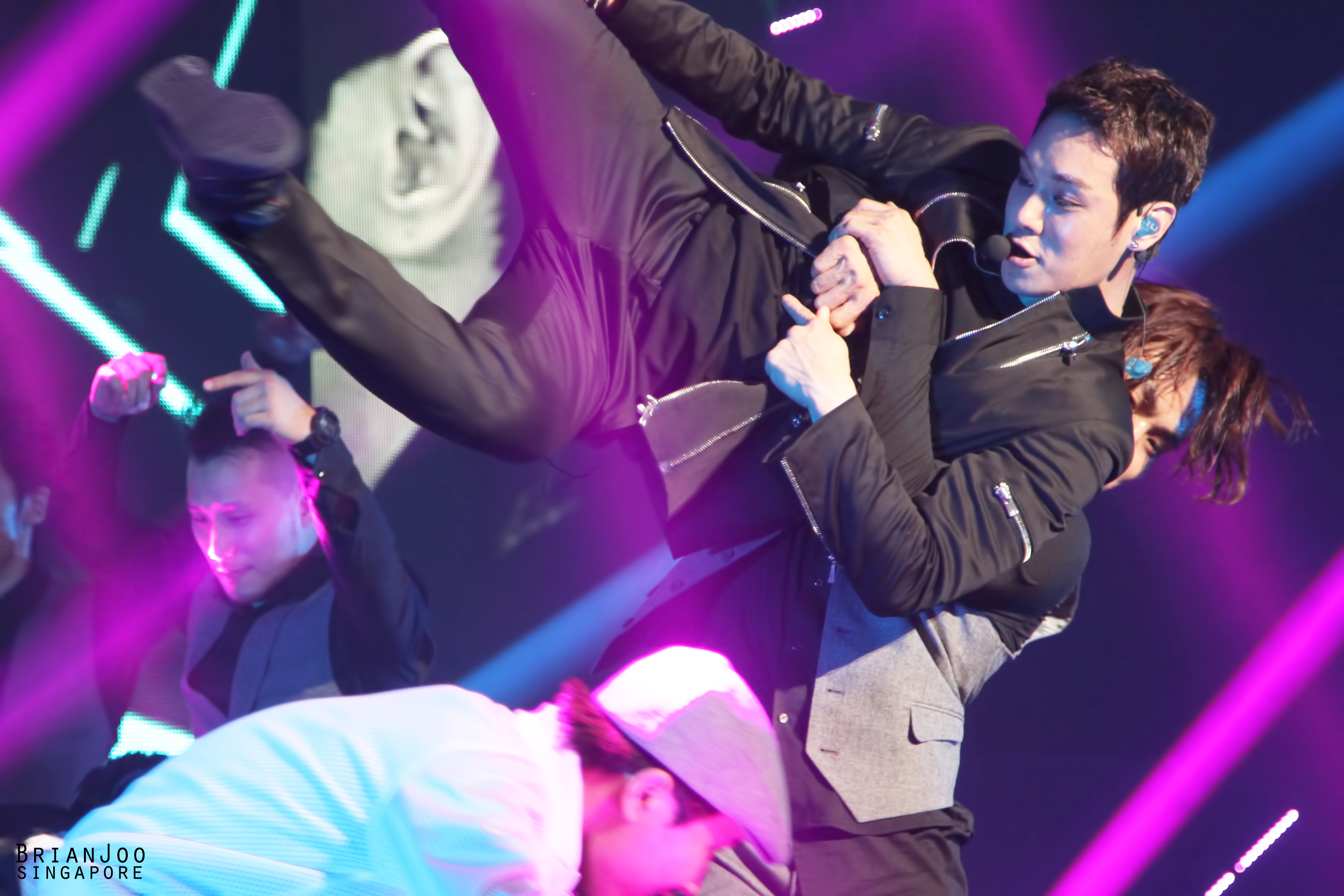 Fans that came were also treated to surprise guests! For the first night, it was D.J Doc who hyped the entire crowd up with their hit Run to Me. Second night it was rookie band Bebop with their debut song I am the Best. If you're someone who's into live bands, Bebop is the band for you. I was super impressed with the drummer! Second guest was none other than one of Brian's good friends G.NA. The final night was a real treat – firstly the queen of drama soundtracks Baek Jiyoung. She was asked by Fly to the Sky to perform at the concert only one day before when they bumped into each other at the salon. The second group was none other's than Hwanhee's very own band MYNAME who received much love from the audience.
The two hours felt like a walk down memory lane as the duo belted out song after song perfectly. Chart topping hits such as Day by Day, Promise, Even Though My Heart Hurts and Missing You were delivered and they even tried to test their fans by pointing microphones at the seating area and asking fans to sing along. The fans definitely did not disappoint and sang word for word with much enthusiasm. You could see on Brian's and Hwanhee's faces that they were very touched. Brian even commented "it was perfect, thank you".
Three concerts later, I lost my voice but it was worth it. The best part of it all as the assurance from Fly to the Sky – at the end of the concert the duo thanked the fans saying "Thank you for waiting for us for a long time. You don't have to worry about us leaving you. There have been many speculations about us, but I trust that our fans don't believe it to be true. We will not be disbanding, we will always be Fly to the Sky.
Fly to the Sky will continue active promotions of their new comeback single You You You and Your Voice and also have more concerts in Daegu, Suwon and Busan in July.