Well, I guess this must be one of the most eagerly anticipated fan meeting currently.
Yes, Kim Soo Hyun will be having a fan meeting in Singapore after months of speculations.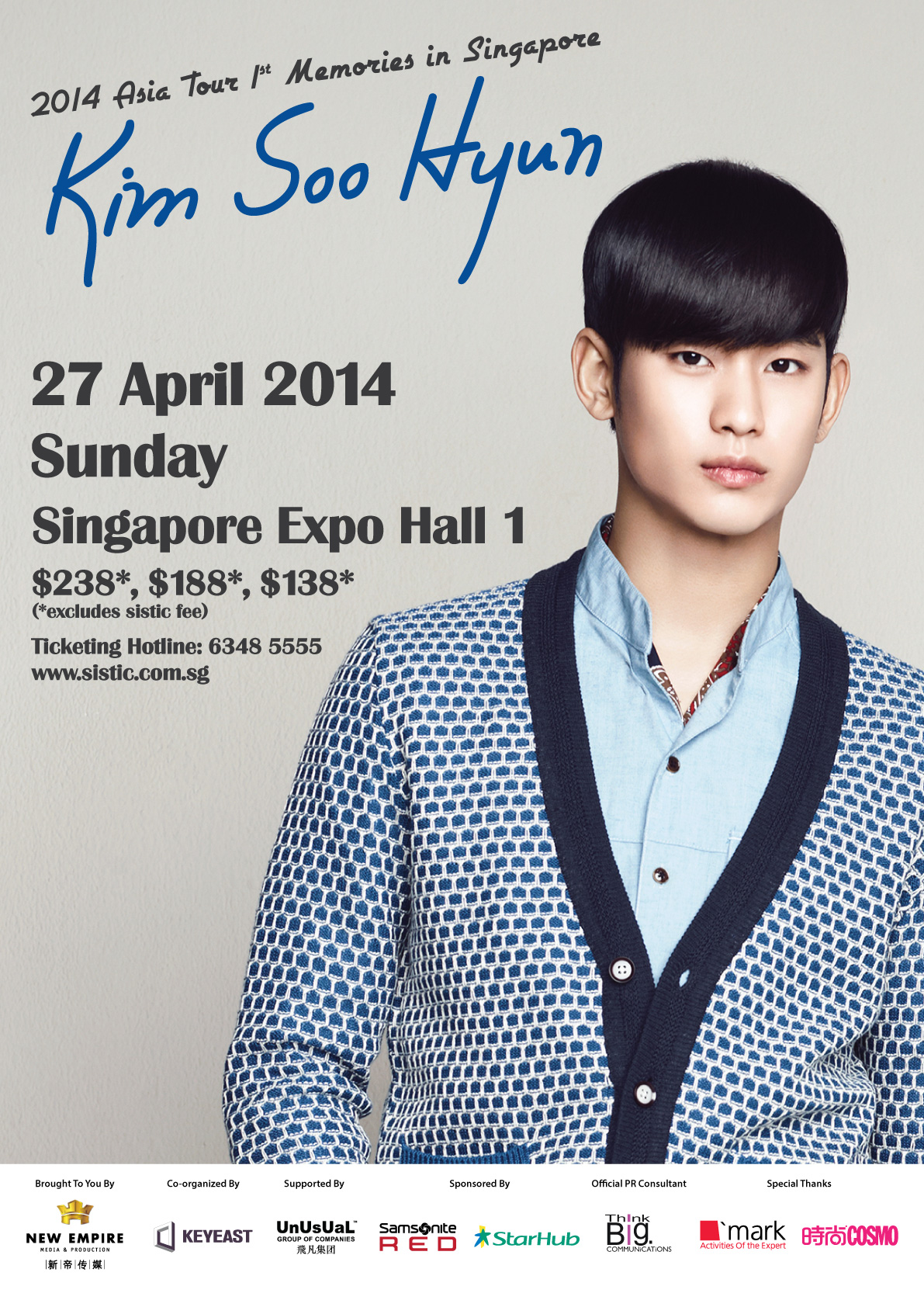 Kim Soo Hyun Asia Tour 1st Memories in Singapore
Date: 27 April 2014
Time: 7.30pm
Venue: Singapore Expo Hall 1
Sites to note: Unusual Entertainment, ONE TV Asia, Sistic
Ticket details:
Cat 1- $238
Cat 2- $188
Cat 3- $138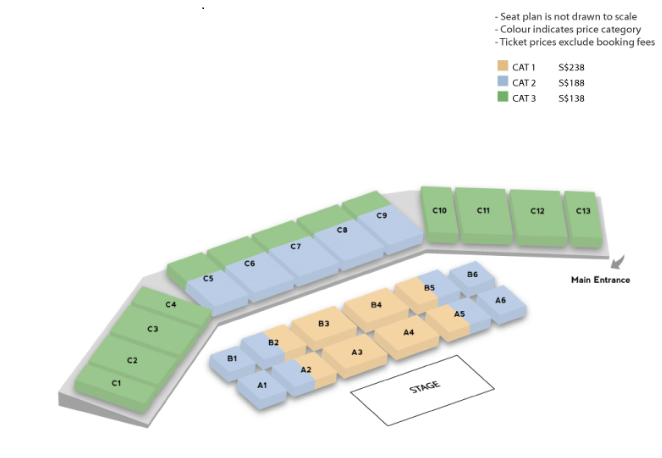 Tickets go on sale on sale on 25 March 2014, 10am.
According to the press release, 'Kim Soo Hyun will not only be showcasing his singing abilities, he has also prepared specially tailored surprises and interactive games for fans to get up-close and personal with him.'
No doubt, he will be singing songs that he sang from the dramas that shot him to fame- 'Dream High'. 'The Moon that Embraces the Sun', and of course, 'You Who Come from the Star'.
And from the his recent fan meets in Seoul and Taiwan, he also sang his version of Wonder Girls' hit 'Nobody' at his recent fan meetins Hmmm… unusual choice. I'm guessing he will also be celebrating a fan's birthday. Who will be the lucky fan?
In the meantime, here are the songs he sang in the dramas. Are you looking forward to it?
I must say I have enjoyed all his dramas and movies so far. Actually, this was the drama that captured my attention- 'Will It Snow for Christmas?'– starring a very young Song Joong Ki and Kim Soo Hyun in 2009.
"2014 Kim Soo Hyun Asia Tour 1st Memories In Singapore" is proudly brought to you by New Empire Entertainment, managed by Keyeast Entertainment and supported by UnUsUaL Group of Companies.