A little note*
Much thanks to Faith & D Entertainment for the kind invitation to Lee Seung Gi- The Briliant Show press conference and showcase. Credit and thanks to BL for attending the press conference and the photos.
~Tiffany @ Seoul Rhythms~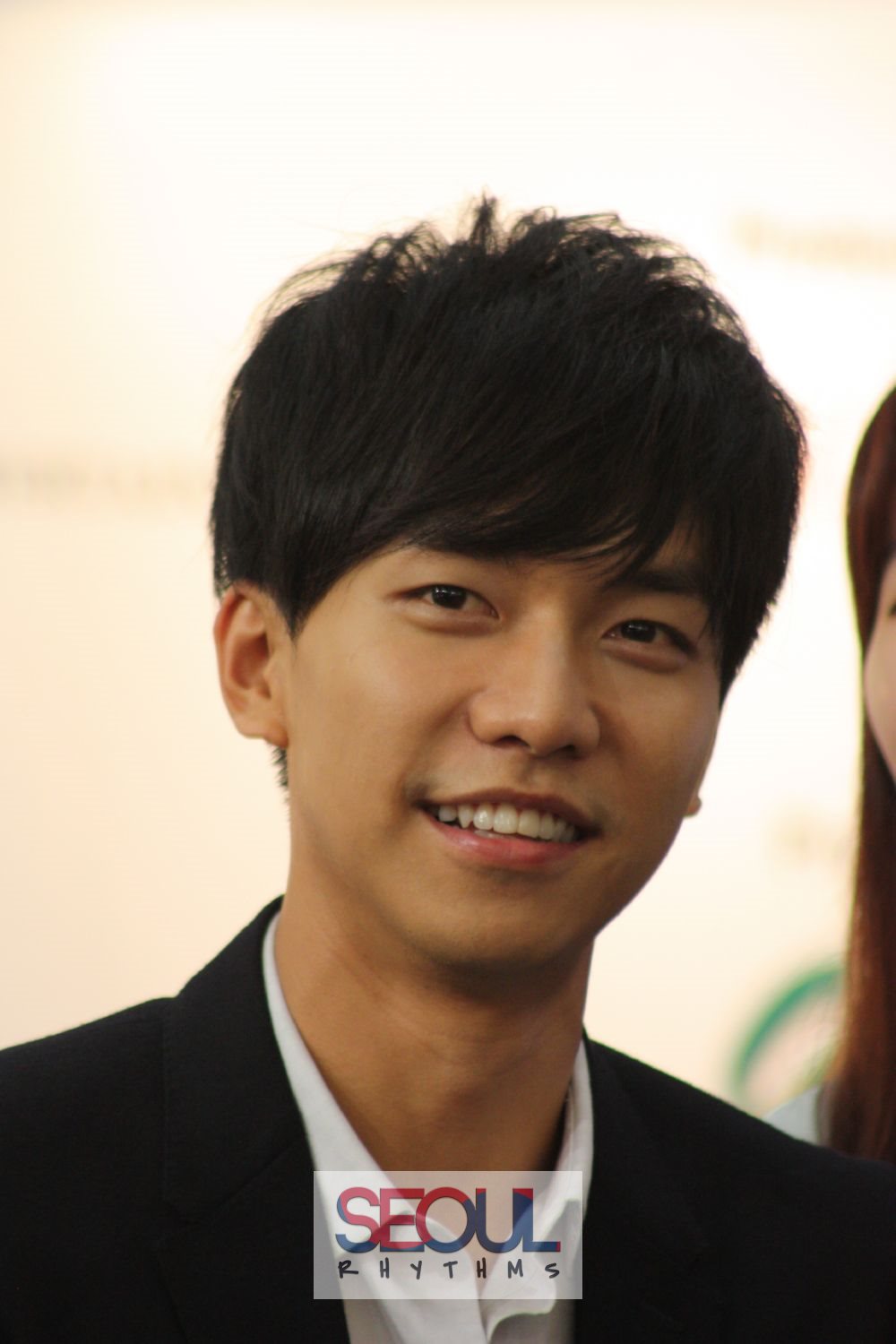 The skies may have been dreary on Friday, but the atmosphere at Level 2 of Bugis+ in the evening was warm and fuzzy. More than 300 fans from Singapore and countries like the Philippines, Thailand, Hong Kong, Taiwan and China gathered to welcome Lee Seung Gi for his press conference.
This is the second time Lee Seung Gi is visiting Singapore in two years, as part of his "The Brilliant Show"Asia tour, following the success of his most recent drama, the highly acclaimed "The Gu Family Book".
Arriving promptly at 6.30pm, Seung Gi was all smiles as he was welcomed with defending screams from his fans. Greeting his fans first in English, lee Seung Gi said it was so nice to see his fans again and he had always wanted to come back to Singapore.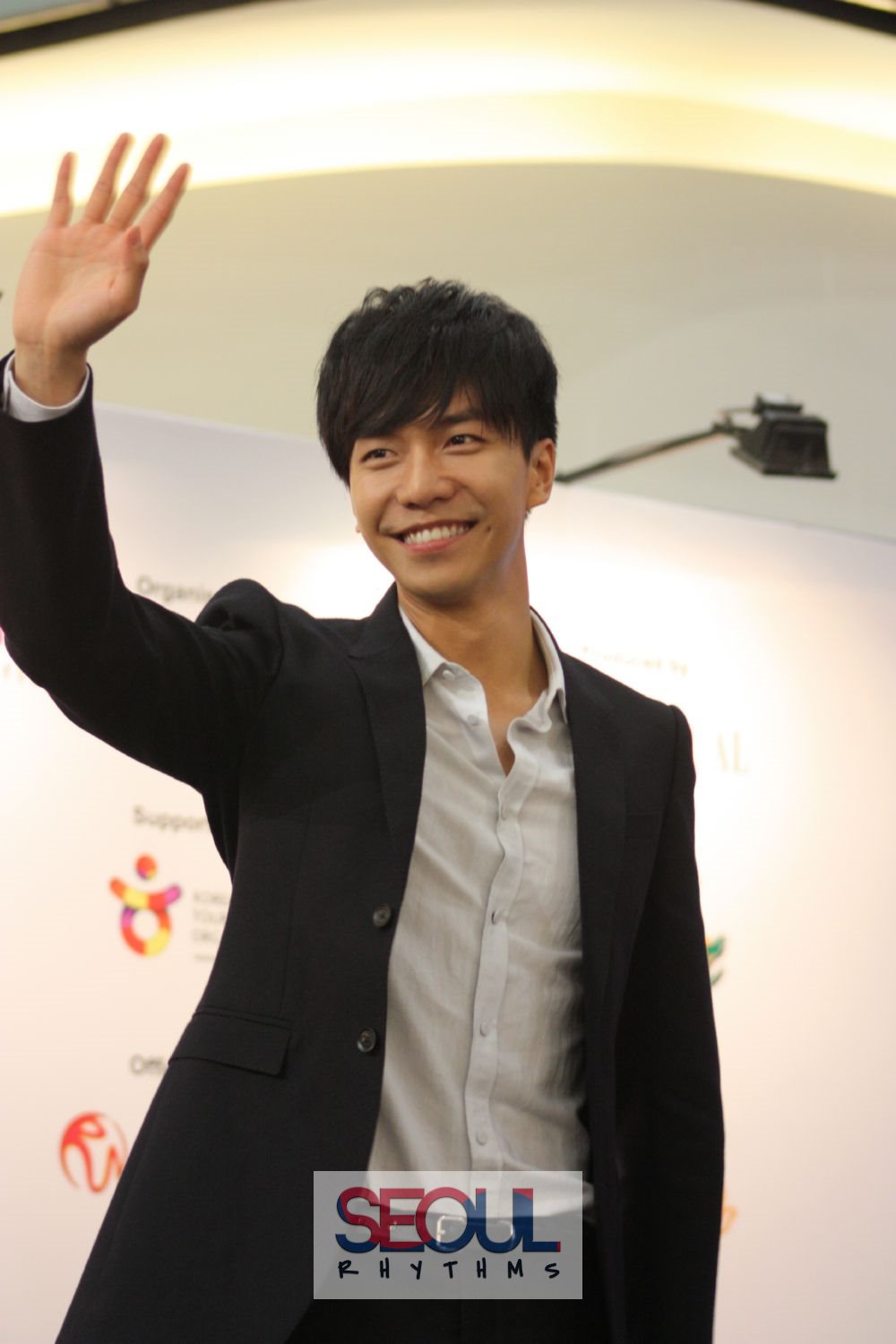 At his last fan meet, Lee Seung Gi shared more about his return to variety show in 'Backpacking Project 2', a new collaboration with PD Na Young Suk of '1N2D' fame slated in November 2013.  The programme will mirror the currently popular tvN variety show "Grandpa over Flowers" which showcases four veteran actors on a backpacking trip in Europe, with actor Lee Seo Jin playing their porter and guide. Seung Gi will be taking on the role of the porter/guide and travelling with four veteran actresses.
MC: You have been voted as the Number 1 travel companion. What is the must-bring item for Lee Seung Gi when he travels?
Lee Seung Gi: (jokingly reacting to fans screaming his name) Bring Lee Seung Gi? (laughs to, more screams) Eating is my Number 1 priority, so wherever I go, I'll go on the internet and search for the eating places to go, so that is my Number 1 thing on my list.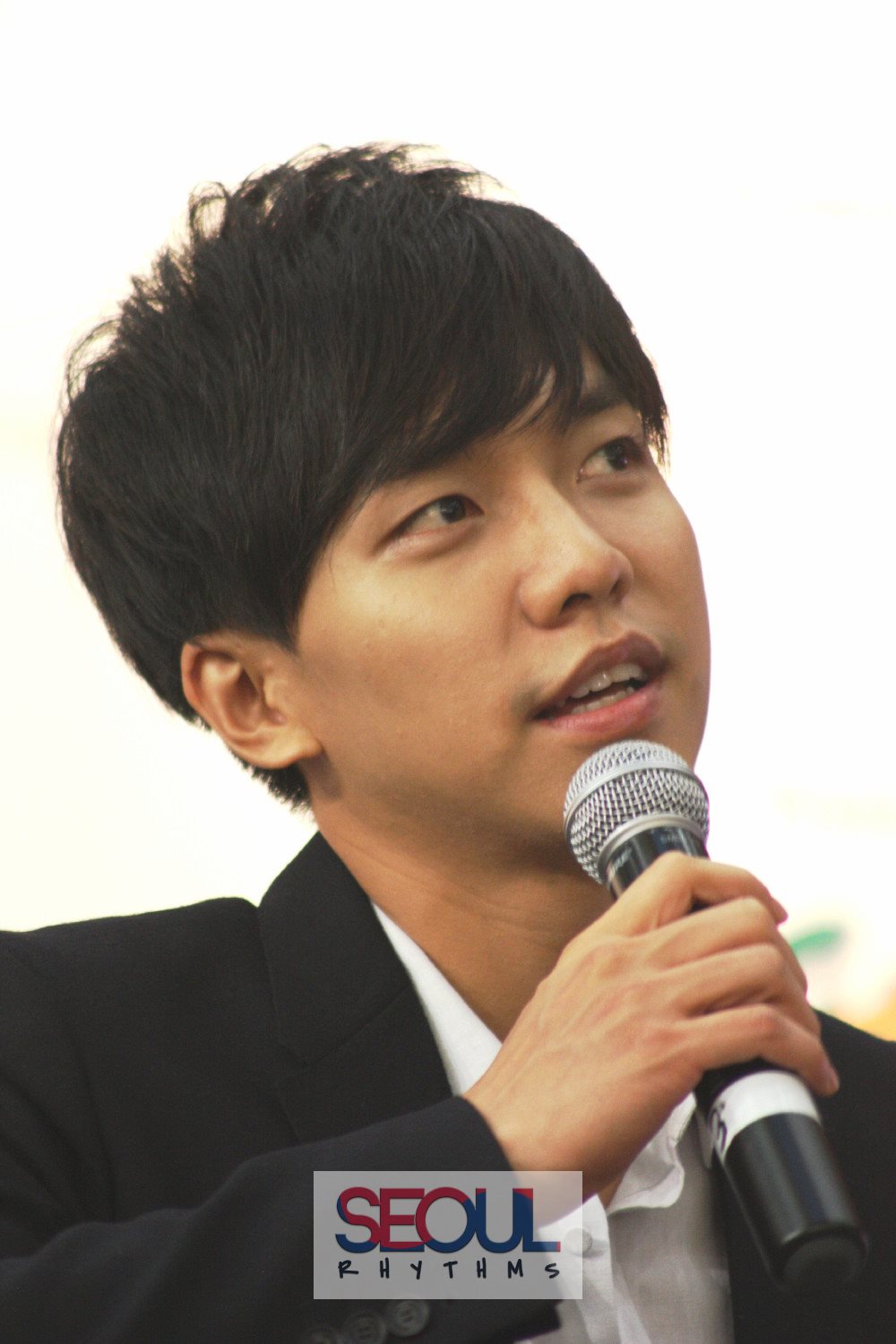 Question: In your new variety show, you will be travelling with grandmothers, but if given a chance to travel with female idol star to travel with, who would you pick and why?
Lee Seung Gi: Frankly speaking, the thought hasn't really occurred to me, particularly the girl idol groups, I haven't really given myself the thought. But, if I am not mistaken, the female actors who are going on the backpacking have already been confirmed, so I'm very excited about joining them and I think it would be fun.
MC: You are also voted "the Number 1 Most Brilliant Celebrity", holding a degree in International Trade and Business. If you want to be a boss, what kind of business will you be looking at?
Lee Seung Gi: (answers in English) If I were to be here, I'll like be in the chilli pepper crab business (laughs). I love all the foods in Singapore.
Question: You've been voted Number 1 Husband material. What do you think are the qualities you have that will make you a good husband?
Lee Seung Gi: A good husband would be one who would think for the family first, and probably the best thing would be being good to the family and being caring for the family.
MC: What is your ideal wedding?
Lee Seung Gi: I'm sure there are lots of options, but I think I want to do it simple and quite common, like what everyone does. So I'll have a normal wedding, just like everyone else.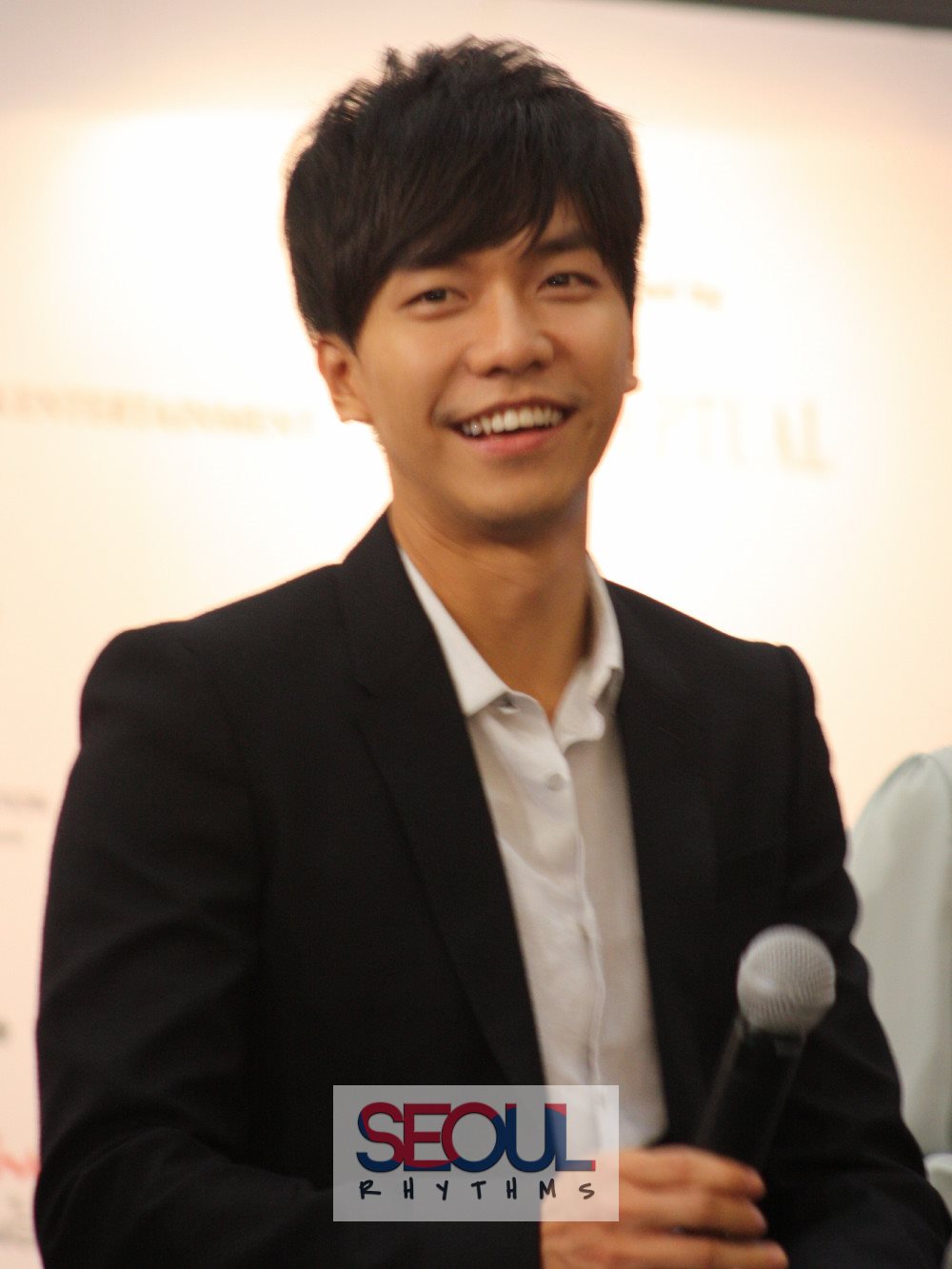 Question: You have such a 'Mr Perfect' image. Do you have any bad habits and what are they?
Lee Seung Gi: I tend to take care of my new things a little too much. Not to say that I'll treasure it for a very long time, it'll probably last for about a month and it'll become one of the old things I have. So maybe looking back, I do not have a lot of patience.
Question: What are bad habits that you can't stand in a girl?
Lee Seung Gi:  (in English) Maybe nothing? (laughs, to screams from fans)
Question: Lee Seung Gi is involved in acting, singing and emceeing. Which one do you prefer, or do you like all?
Lee Seung Gi: I tend to focus a lot on the one that I'm involved in at the moment, whatever it be, it'll be my favourite thing at the moment.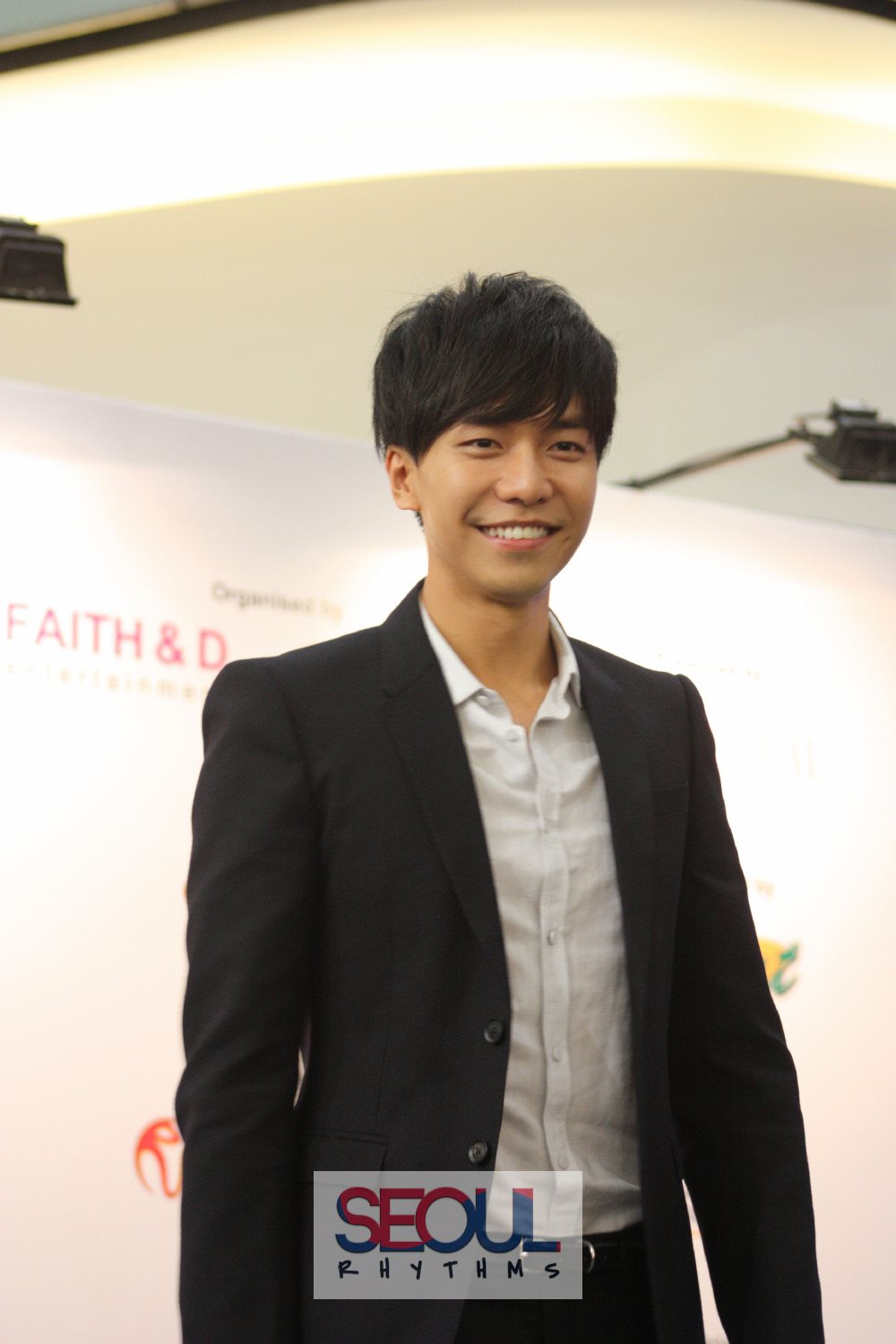 MC: You have been casted in two dramas related to the gumiho, the nine-tailed fox ('My Girlfriend is a Gumiho' and 'The Gu Family Book' which ended recently). Do you feel exceptionally connected to the mythical creature?
Seung Gi: Frankly speaking, I'm very scared of ghosts. But when I'm on the set, of course I know the story and it doesn't really scare me much. The recent drama 'The Gu Family Book' was a really unique story, which is probably what pulled me to the drama.
Question: When you act, how much do you draw from your own experience?
Lee Seung Gi: There are many things I have not experienced before in my life. I tend to depend a lot on the script writers of the drama. That's where I get a lot of my ideas from, and it helps in my actin      
Question: Are you afraid of tainting your good image that you have developed in the past, and do you want to do any new type of roles in the future?
Lee Seung Gi: I don't have any fear of that, but I want to do a particular role that I feel I can do well in, where it can really be me.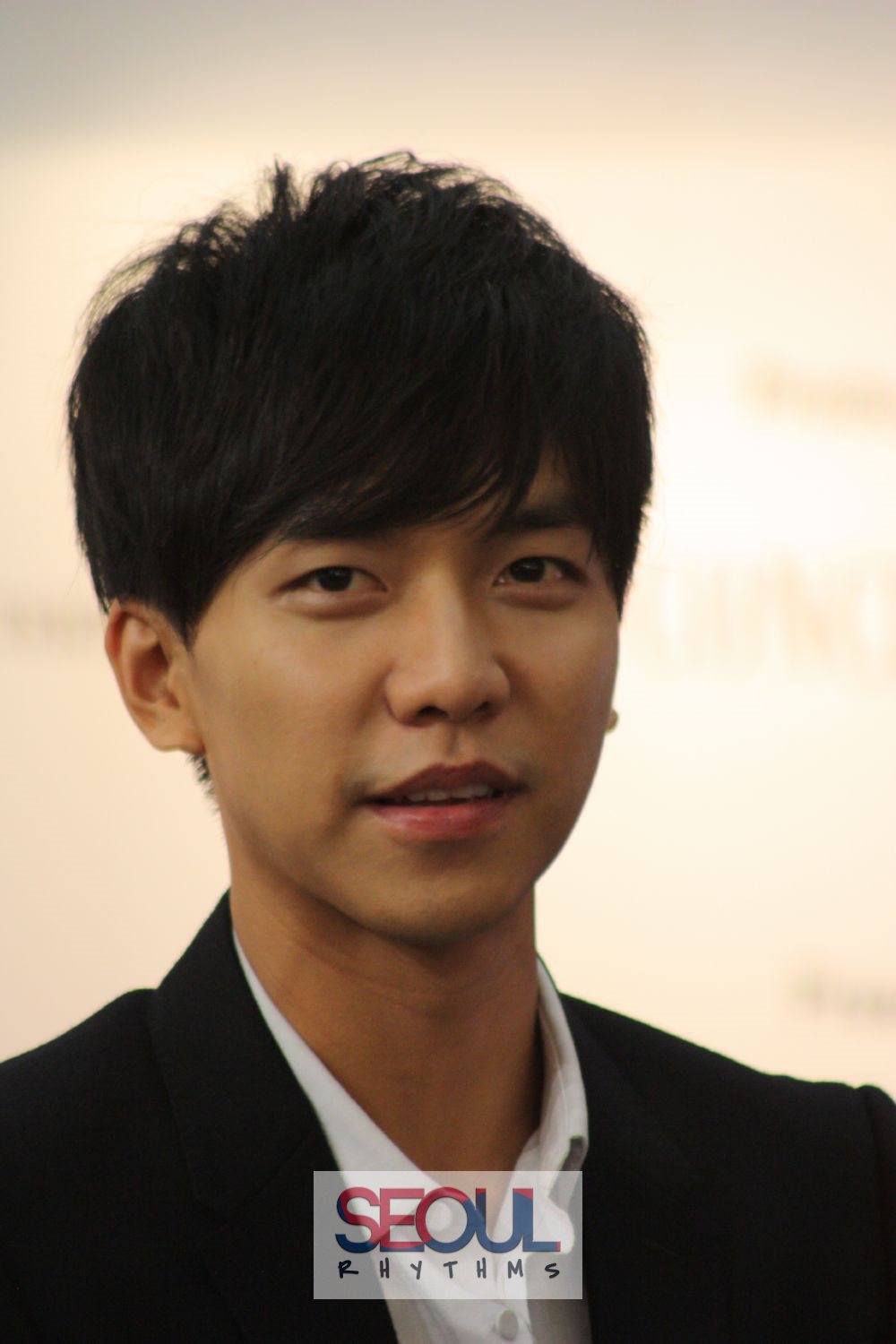 Question: Fans here are jealous that you are visiting Japan three times this year. Any chance of holding a full concert in Singapore or South East Asia?
Lee Seung Gi: I would love to have a concert in South East Asia, that would be lovely. But the problem is logistics – the venue wise and fiting into the schedule, that's why it's a little difficult. But I'm very glad to see all my fans through fan meetings and I want to thank them for coming down.
Question: What is your inspiration when you sing love songs?
Lee Seung Gi: I don't have a particular inspiration but I hope to really feel the song, feel the lyrics and the melody. I want to make it into my story. That's what I tend to focus on in my songs.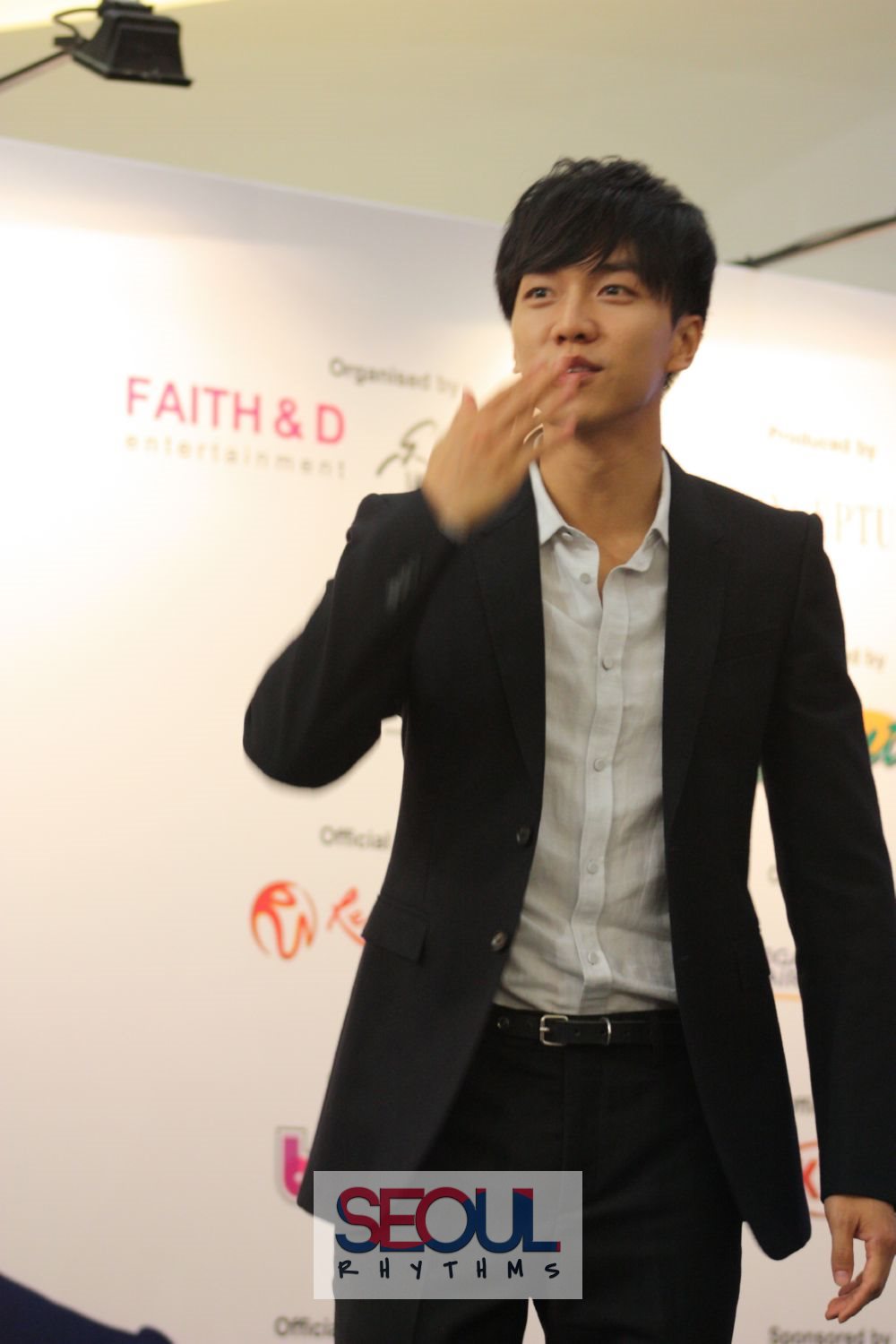 And that is the end of the open press conference for Lee Seung Gi's 'The Brilliant Show'. Although he only touched down Singapore that same afternoon, his lovely smile never left his face and proved once again he is indeed Mr Nice.
Isn't this a lovely smile?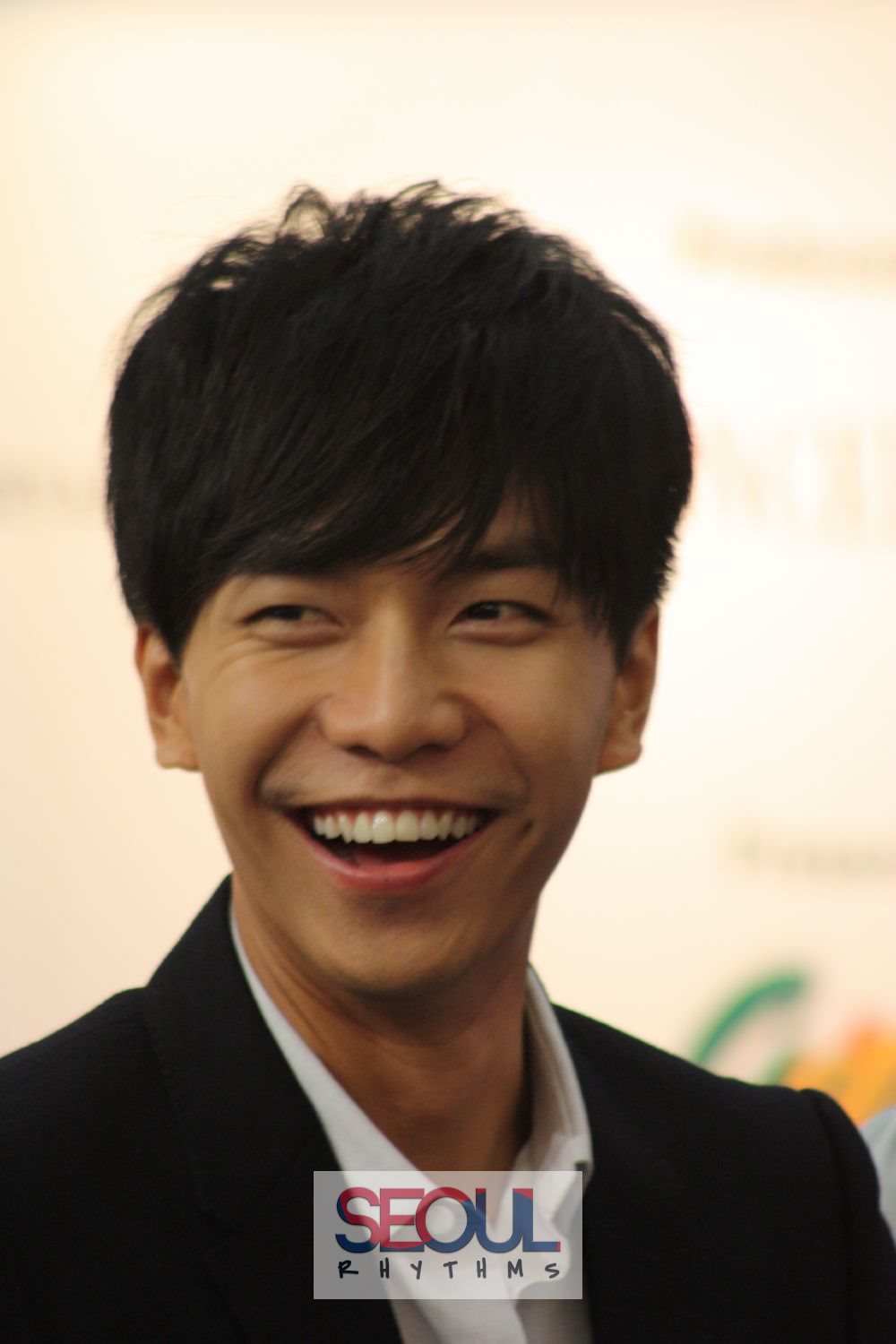 For more photos, please go to Seoul Rhythms's Facebook here