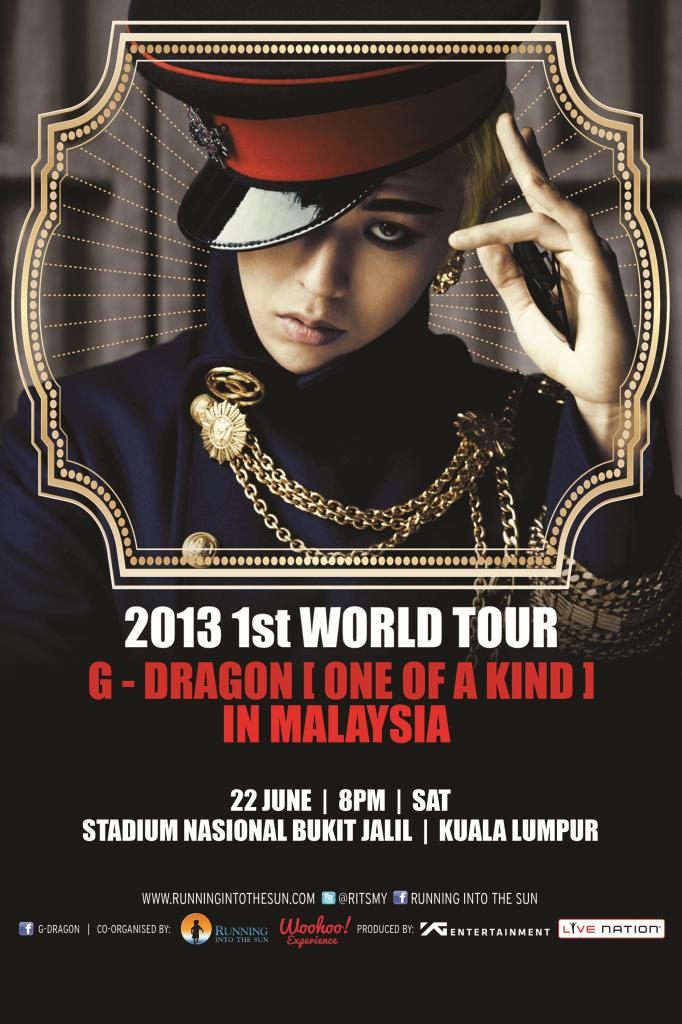 G Dragon 2013 World Tour: "One of a Kind" in Malaysia
Date: 22nd June 2013 (Saturday)
Concert: 8pm
Venue: Stadium Nasional Bukit Jalil
Sites to take note: Running into the Sun FB, Redtix, Ticketcharge
Ticket details:
Cat 1 (VIP): RM588
– Sold out
Cat 2 (Premier Rock Pit): RM488
– Free standing
Cat 3 (Seated): RM388
– Limited
Cat 4 (Free standing): RM188
– Free standing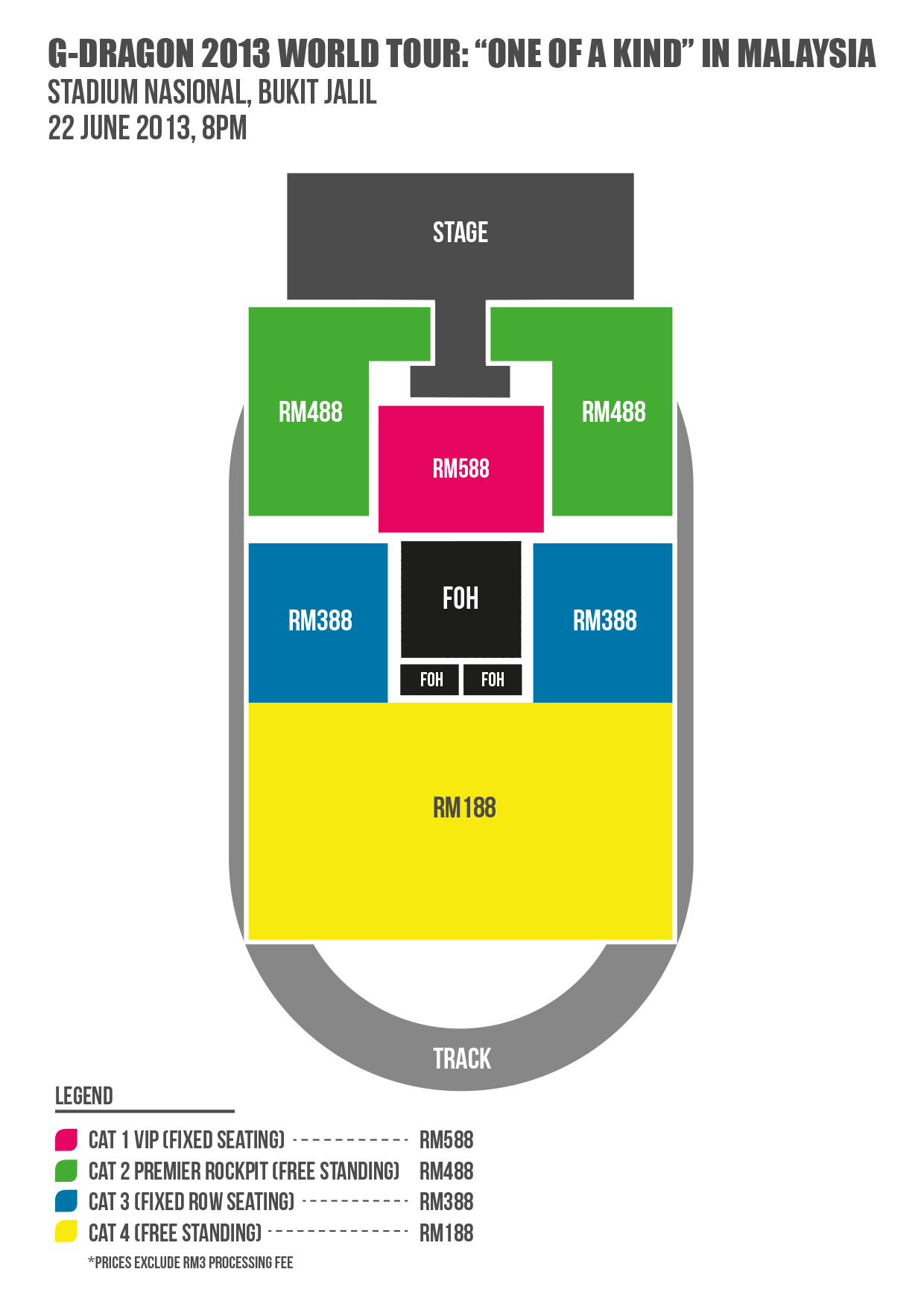 G-Dragon tour merchandise are now on sale. You can pre-order them and collect them on concert day. Check out Running Into the Sun's website for more information. Hmm… the bandana quite nice.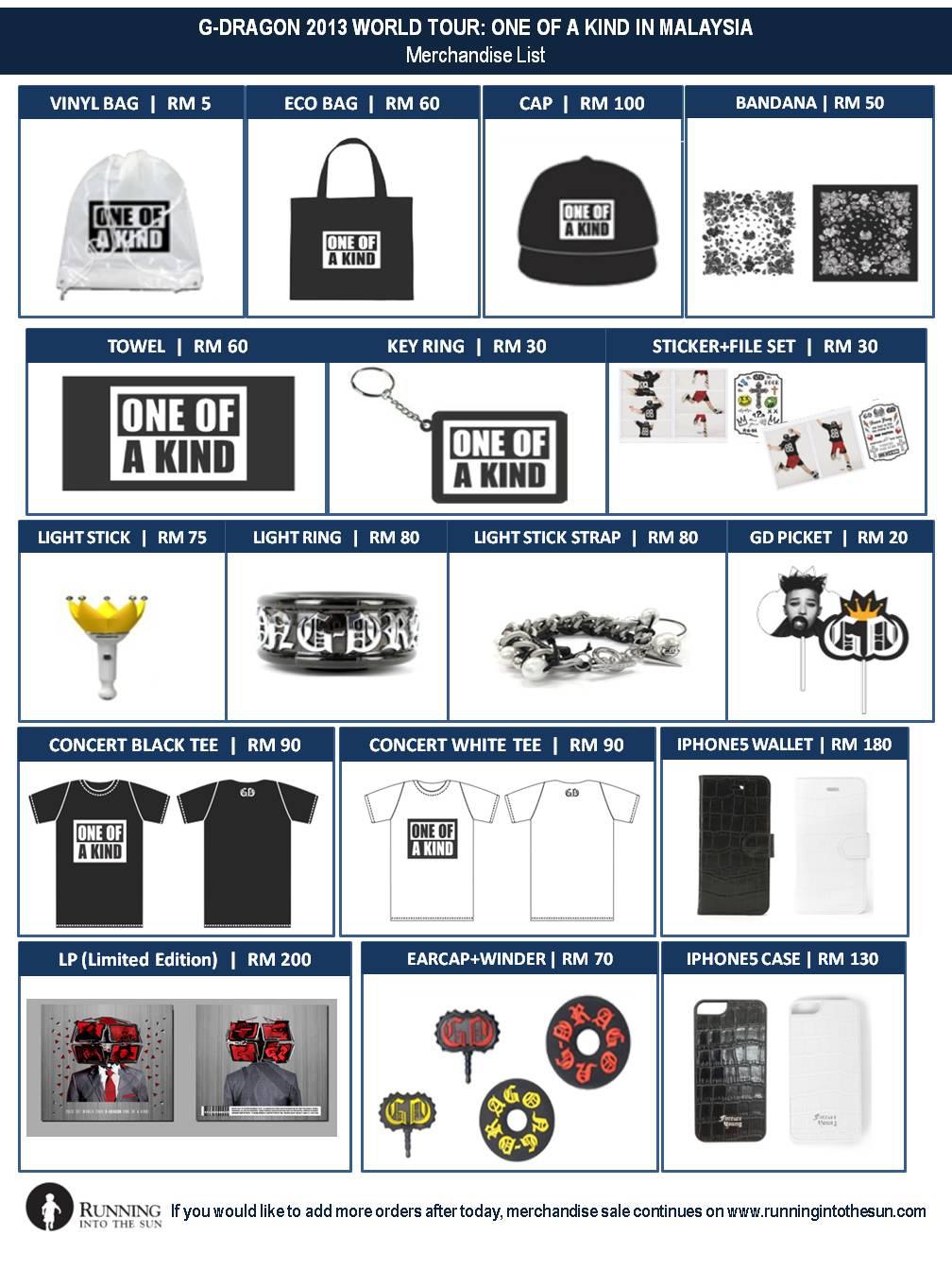 XPax is the presenter of G-Dragon 2013 One of a King Concert in Malaysia, with Acer as the sponsor. Customers of XPax stand to win concert tickets and merchandise through the usage of various channels from the telco. Most interestingly though is the grand prize of a G-Dragon theme fashion make-over. Hmm….. how would a G-Dragon inspired female fan look like?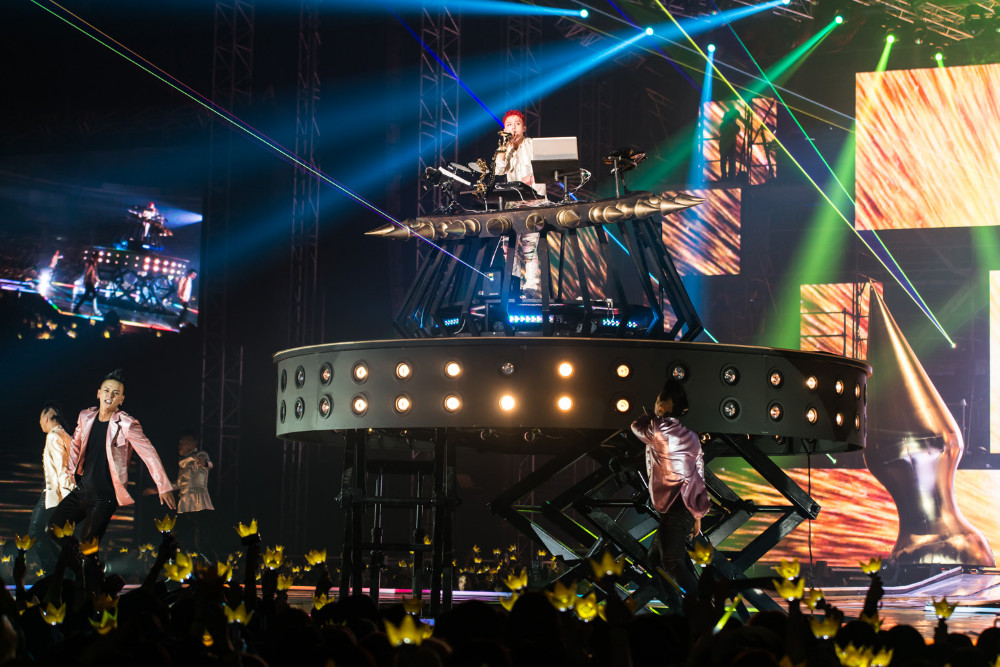 Apparantly, the VIP tickets were sold out within an hour, with many fans queuing overnight. Do hurry and buy the tickets as I think some of the best seats are going…going…gone
Here's a clip from his recent concert in Beijing. I guess we can expect the same power charged concert in Malaysia. That car is certainly one of a kind.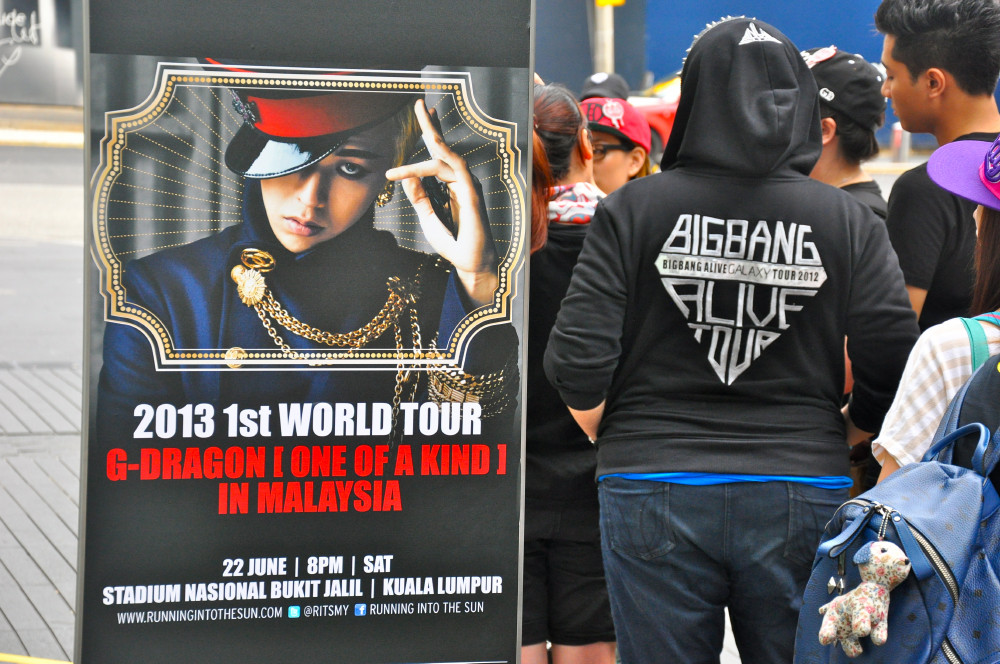 Who's counting down?