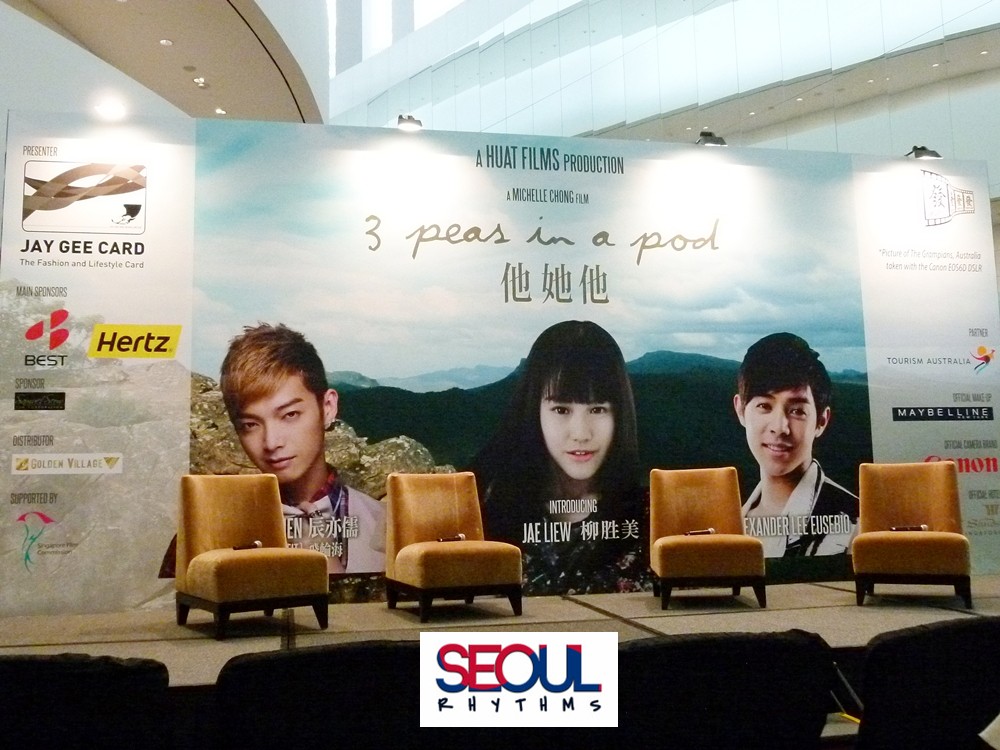 After receiving great response from her first movie 'Already Famous', local actress-film-maker, Michelle Chong, once again set a new challenge for herself.
'3 Peas in A Pod' would be the title of Michelle's second movie project. Down with 1.7million production cost, Michelle jokingly said that she's lucky to have many great sponsors otherwise she would have to sell her flat to gather more budget for this movie.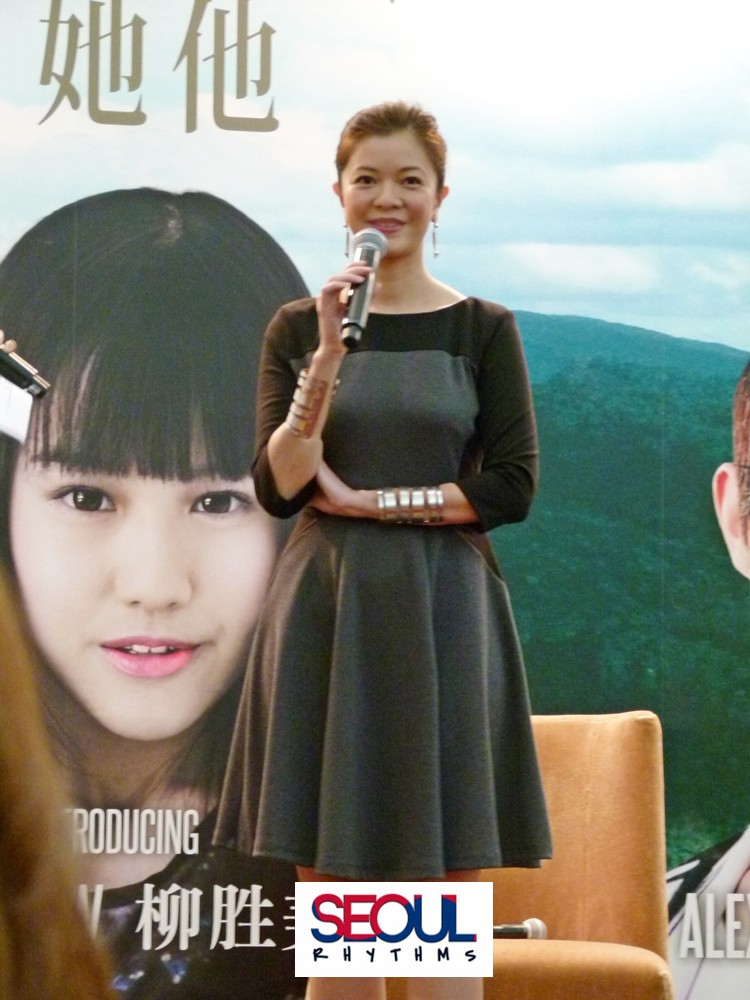 Q – '3 Peas in a Pod' would be your 2nd film. Why do you want to film this movie?
Michelle: I hope to gain more audience from the younger generation, while at the same time refreshing back the memories of the life of a student. I regretted not having a chance to have a Road trip to Australia back then, thus I hope to grab this chance to enjoy while working on this film.
Q – '3 Peas in a Pod' will be mostly film in Australia. Apart of that, I heard that there would be a few scenes on top of Sky Garden of MBS (Marina Bay Sands) as well? What are the reasons for filming at these places?
Michelle: Yes. We'll be filming in locations in Melbourne, Kangaroo Island, Grampians and Great ocean road. Those places have really beautiful and breath-taking scenery!
The reason why we picked MBS was because it's actually very iconic and I needed something that represents Singapore, thus MBS was being picked.
Q – Of all the choices, why did you pick Australia?
Michelle: I went on a recce trip to Australia and I found out that they have everything! Wildlife, the cities scenery and many blues and greens that could cater everything. Most importantly, I only need to go one place and would be able to film everything at one shot.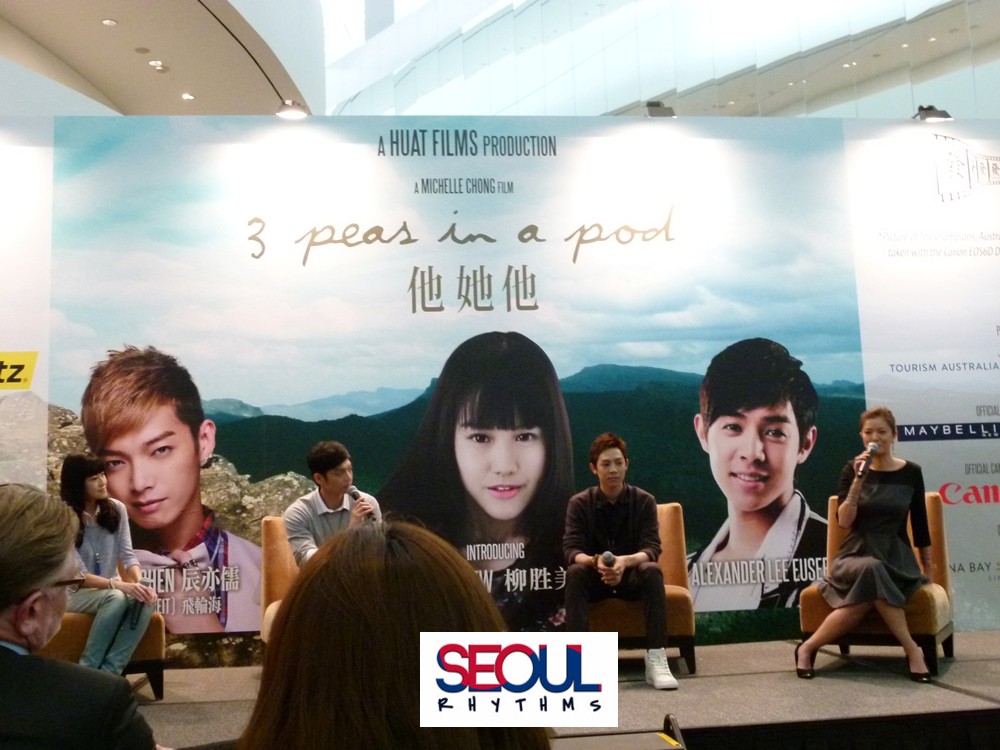 (L to R: Jae Liew, Clavin Chen, Alexander Lee Eusebio, Michelle Chong)
Q
– Why did you pick the 3 of them?
Michelle
– They are young, good looking and talented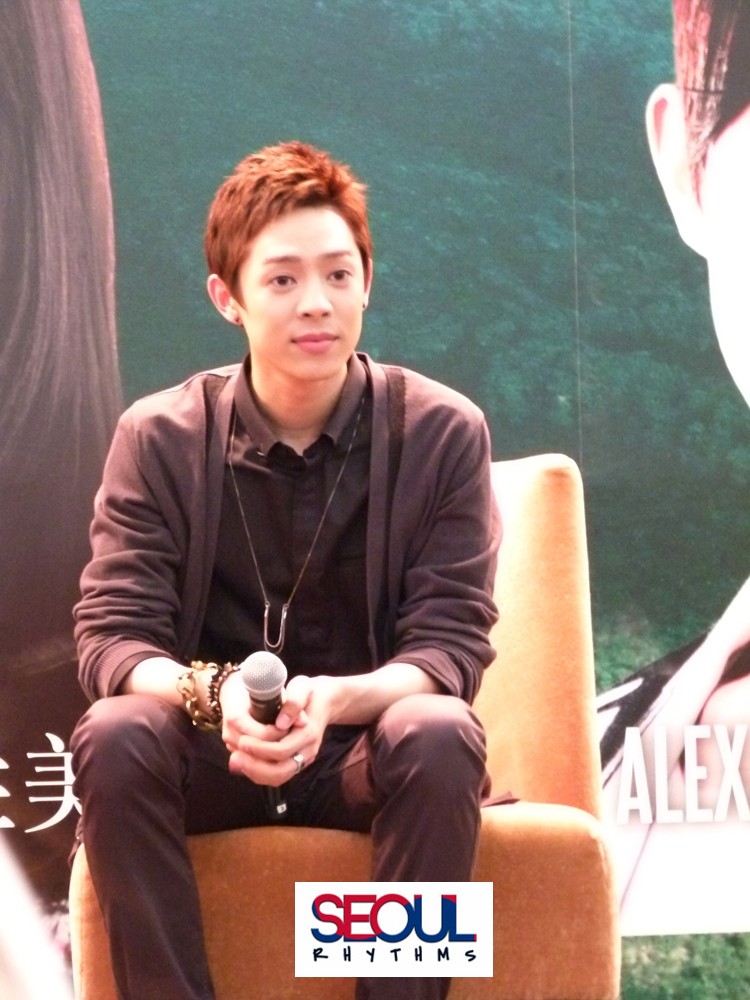 Q – In this movie, you're acting as a wealthy kid. Any Challenges that you're face after getting your script (need to act as rich kid)
Alexander – Oh Yeah of course because in real life, I'm actually not a billionaire son. It was a little bit hard for me to learn how to act like a rich person, but not too snobbish person in order not to look weird on the screen. It's a good challenge for me actually but I like it.
Q – So how do you give out the "aura" of someone who is wealthy and rich?
Alexander – I have to keep imagining that I'm rich. (Laughs)… In my mind.
Calvin jokingly asked Alexander that will he be paying their expenses in Australia as he (Calvin) did not bring any money along.
Alexander – In my mind, I'm rich. (Laughs)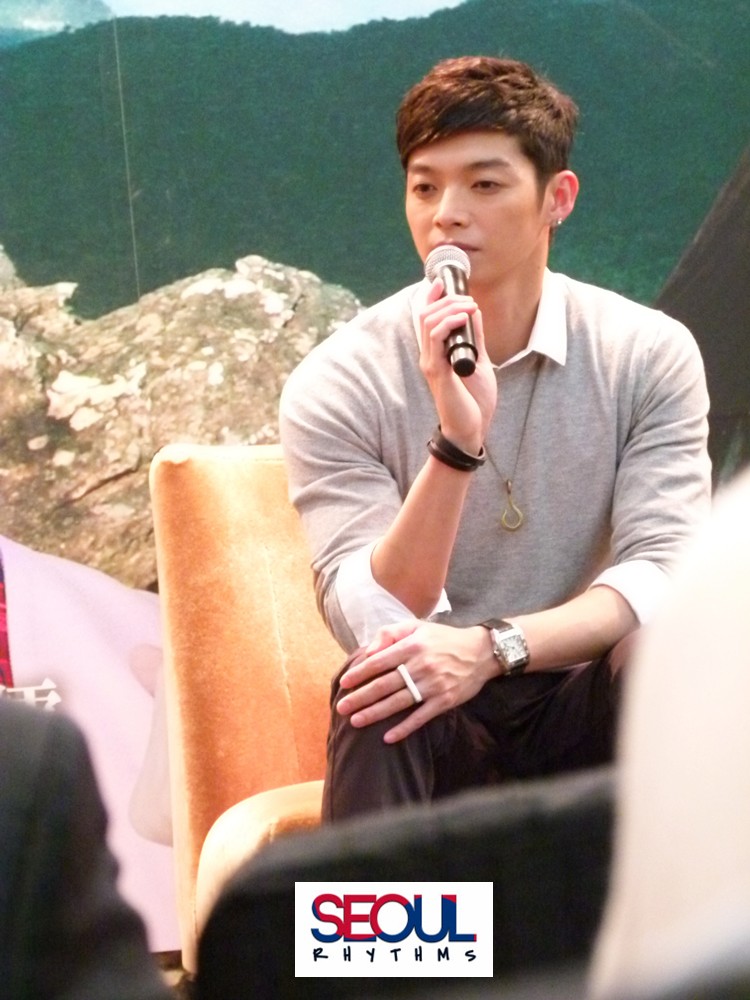 Q – You have many experiences acting in dramas, but this is your first time acting in a movie. Do you have any hard pressure about it?
Calvin – I had met up with Michelle once in Taiwan, and I am much honored to be picked and to work with Michelle. I'm pretty sure she's the first movie director I want to work with. I don't really having much pressure, but pretty excited to work with people and crews from all over the world. I'm more looking forward to it actually, feeling more excited than nervous.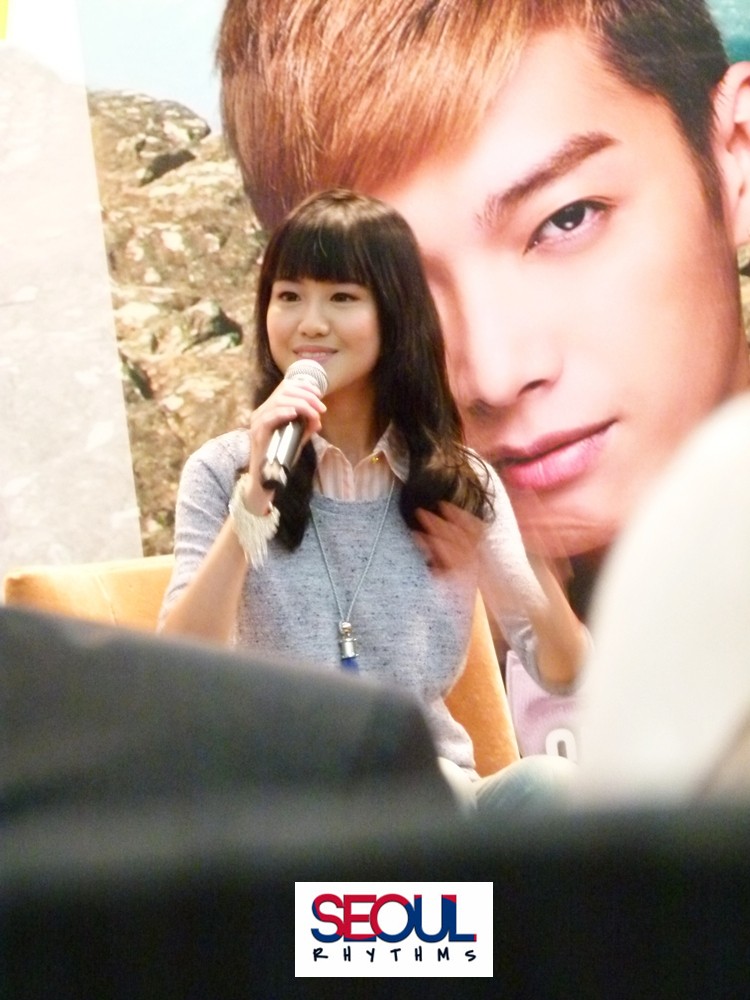 Q – Any hard pressure since this is your first time acting?
Jae – I do think that in terms pressure, I'm feeling much more excited than being nervous. I can't wait to be part of the team, and be there. Australia is really a peaceful place and I really love Australia. It's more like going home for me in fact, so I can't wait to go back. At the same time, Director Michelle even try to help prepare me along with the scripts; thus I'm much more worried about not doing my best as it's my first movie and acting experience. But no matter what, I'll be still doing my best.
Q to Alexander – I heard that Michelle had a "Special Request" from you, which is to buff up your body built for this movie. So did you do it?
(hehehe!)
Q – Do you have any expectations for the 3 main leads?
Michelle – Not much expectation. If they just do their best, I believe everything will be okay.
Media Questions:
Q – Is the movie scripts tailor made for the 3 casts?
Michelle – No! These are not tailor made for them.
I wrote the scripts sometime ago and I was really having a hard time casting them actually. But I'm actually lucky and managed to find the right people (I think and hope). And especially for the female lead, I knew that I wanted a fresh face that is very energetic, filled with vibrancy and youthful; not someone everybody is familiar with or appeared on screen before.
That was the reason why I did not pick any actress and held an audition.
Q – What about the male leads?
Michelle – I met up with Calvin in Taiwan and personally felt that he is quite suitable to be in this movie. He's very easy going and very open up for this movie. He looks easy to work with, and it cute and good looking with that special something that makes me cast him to be one of the lead.
As for Alexander, I have no idea he's so skinny firstly! But when I saw pictures of him, he just has the right image for the role scripted for this movie. But right now, I'm really worried because he's really skinny! (Laughs)
He really needs to eat more for now as I'm worried he'll look more like someone who has eating disorder!
At the same time, it's hard to pick a Korean that could speak good English, and a Taiwan artist as well as it's not easy to come-by.
Something interesting is that none of them (the 3 lead) have really done a movie before, so that would be a challenge to me as well.
Q– Anyone of you been on a road trip before?
Jae – I had a trip to Melbourne for 2 weeks and I had a lovely time over there. I went to a lot of places and shopping as well. A friend of mine have a summer house in a small town and we had crashed over for few days. The view was really spectacular and amazing so I urge those who have yet to Melbourne, do have a trip over there.
By coincidence, our rented car during the road trip was from Hertz as well.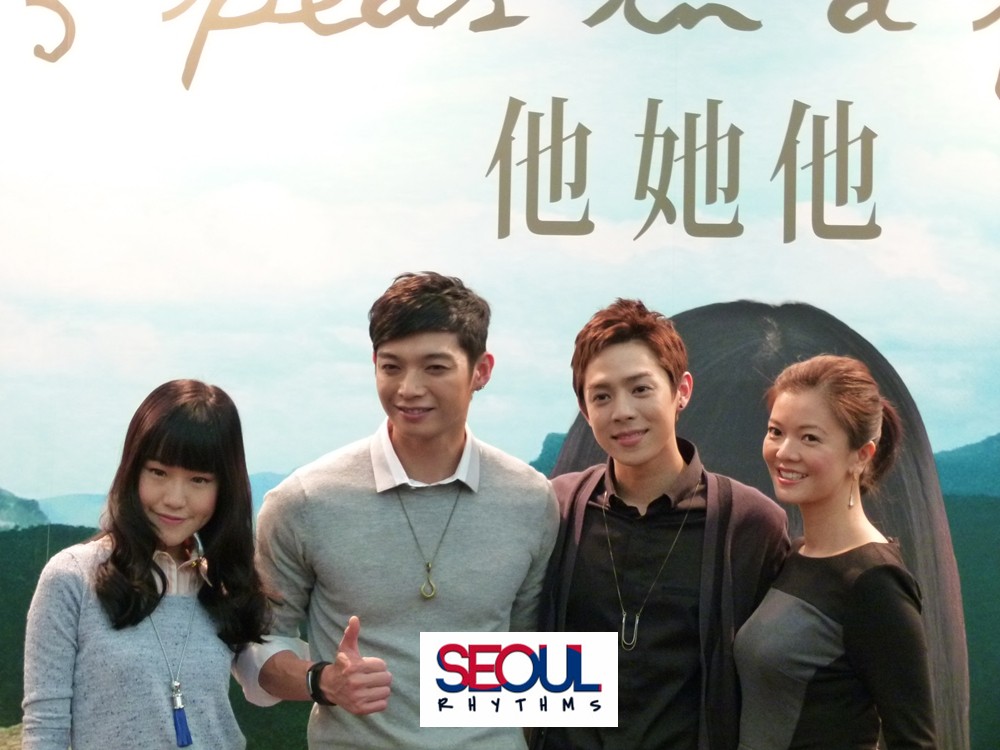 For the rest of the photos, please check out Seoul Rhythms' FB here
*Side Note*:-
Much thanks to yyan for covering the event. The movie has already started filming in Australia. You can follow their update on the FB here. Do support the movie when it hits Singapore in November this year. ^^
~Tiffany @ Seoul Rhythms~