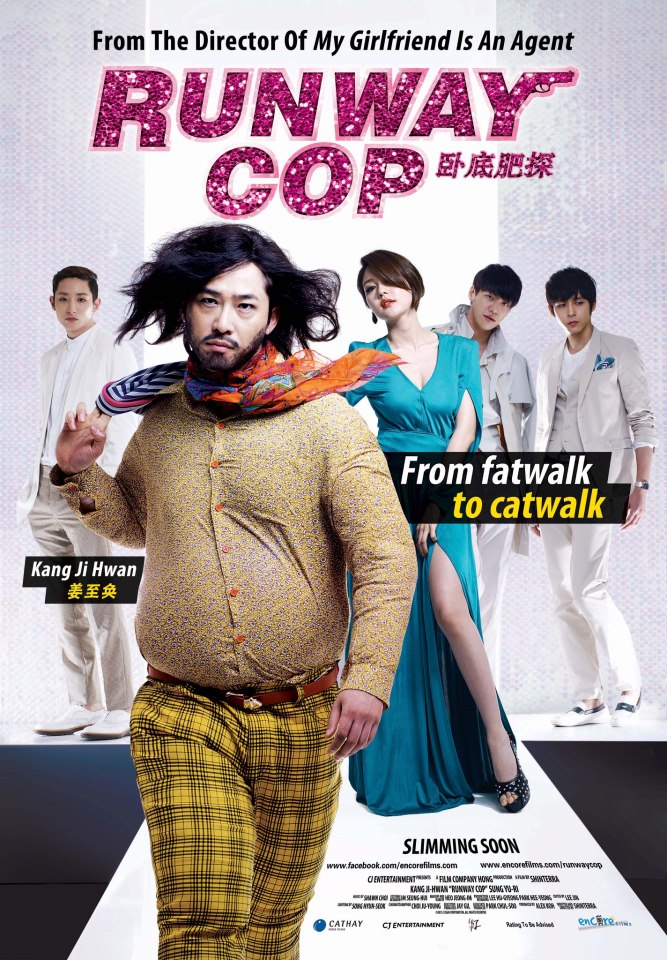 Cast
Kang Ji Hwan– Cha Chul So
Sung Yu Ri – Ko Young Jae
Kim Young Kwang– Han Seung Woo
Lee Soo Hyuk– Top model Kim Sun Ho
Official trailer
Official site- Encore Films
Encore Films FB
Greetinsg from Kang Ji Hwan and Sung yu Ri
The movie is an entertaining detective comedy with a fair share of exciting, breath-taking car chasing scene. If you're a fan of Kang Ji Hwan, be surprised by his 180-degree transformation from his clean-cut image. If you're planning to eat and watch the movie, hold on to your food first. Kang Ji Hwan's appearance as a fat, untidy, smelly, dirty and disgusting cop (Cha Chul-Soo) would upset your appetite.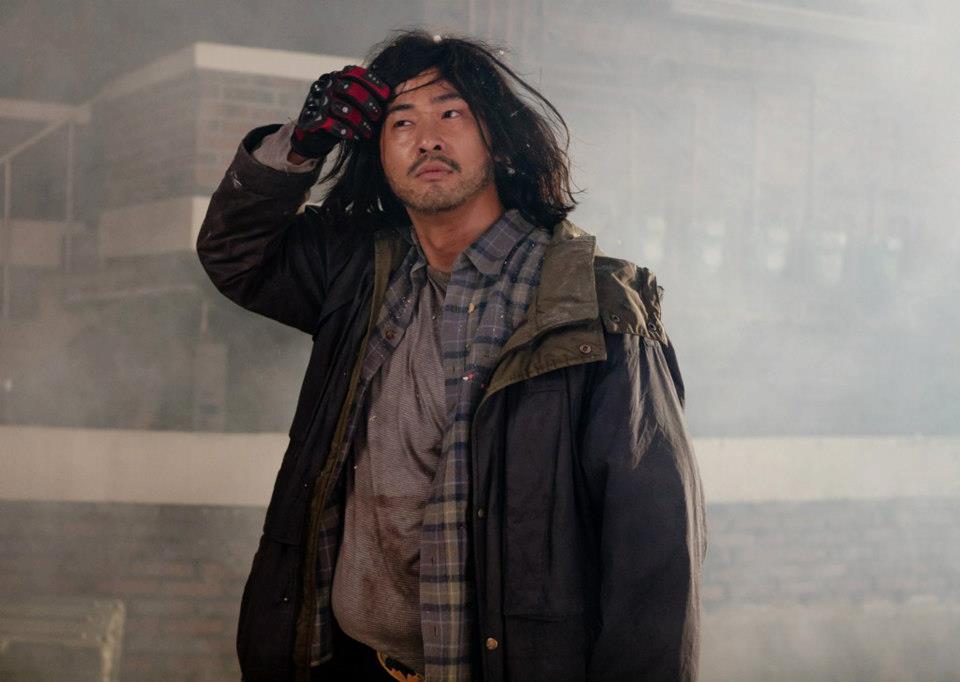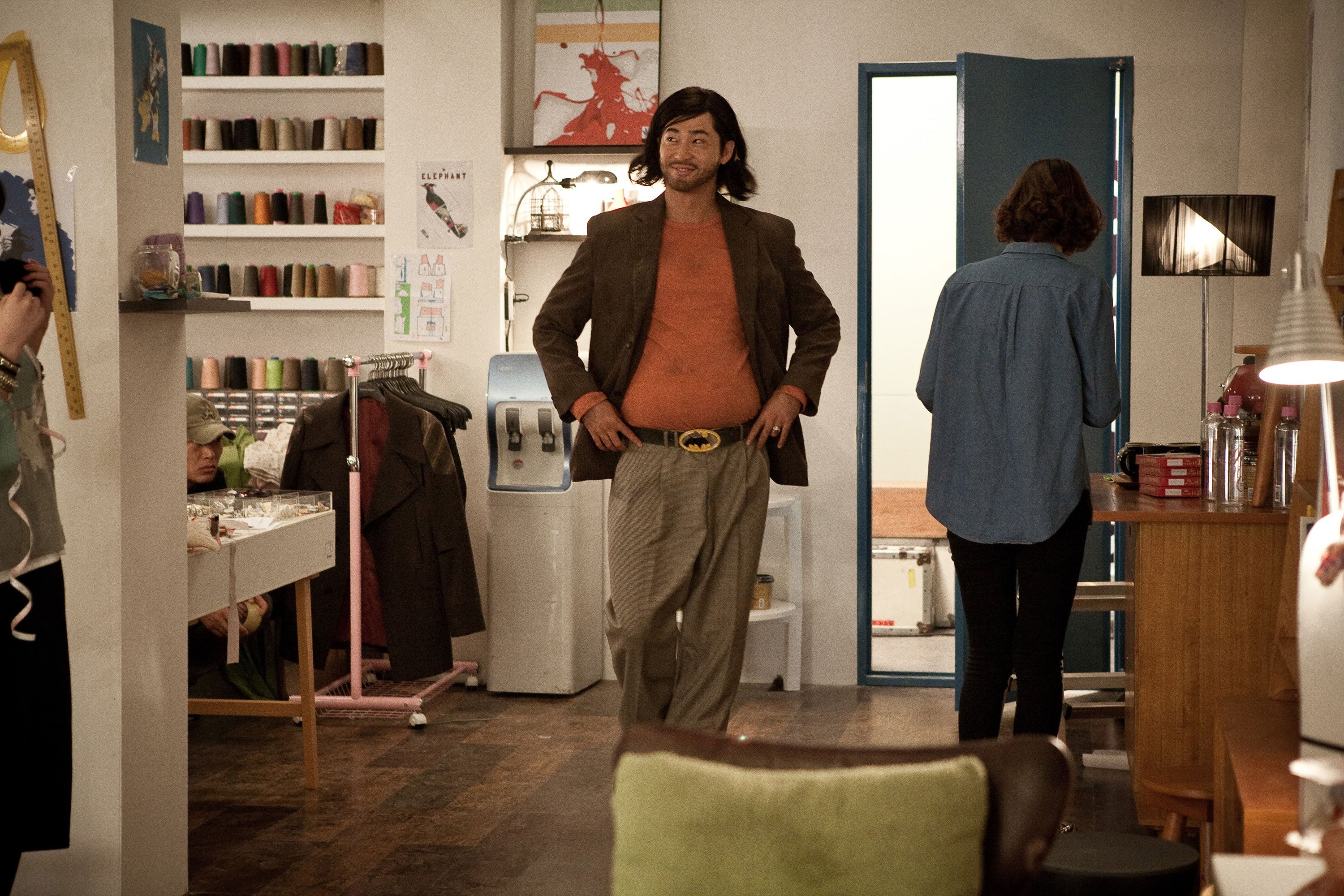 With an unexpected turn of event, he had to shed 20kg, transform into a macho undercover for illegal drugs, and takes on the runway as a model for a debuting designer, Sung Yoo-Ri (Ko Yeong-Jae), who coincidentally was his high school classmate.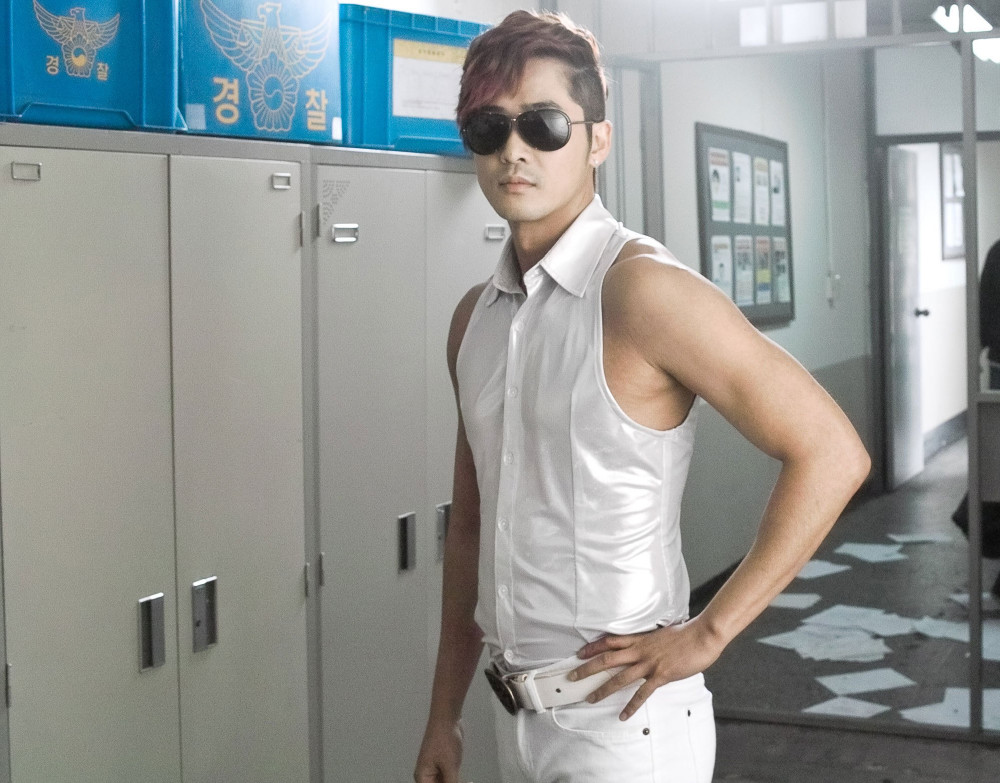 Kang Ji-Hwan proves to be a versatile actor as a shabby yet nimble detective. In one of the scenes where he was drugged, his sudden change of personality from drowsy to crazy dude brought numerous hilarious scenes.
Although the movie is a fun, fun movie, there was also a side storyline on the romance between Kang Ji-Hwan and Song Yoo-Ri towards the end of the show.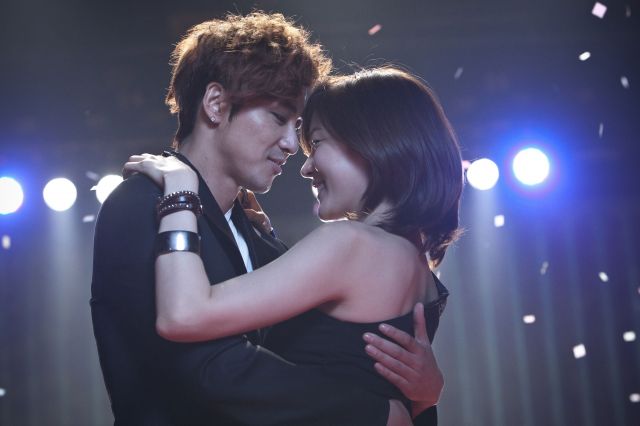 Runway Cop has opened at the local cinemas yesterday.
Side Note*
Much thanks to JT and JW for watching the movie and writing this short review. Also, much appreciation to Encore Films for a chance to preview the movie. I last saw Kang Ji Hwan in the drama, 'Lie to Me' with Yoon Eun Hye. It was a little amusing but not very funny and Kang Ji Hwan can be funny ('Capital Scandal', 'Coffee House'). I especially liked him in 'My Girlfriend is an Agent' with Kim Ha Neul. Catch a review of the press conference here and some of the photos on the FB here. Incidentally, the movie is going to be filmed into a drama, starring Joo Won and Choi Kang Hee.
So if you are in need of some relaxation and laughter to destress over the weekend, go catch the movie, 'Runway Çop'. Or course, you could also drool over his body.