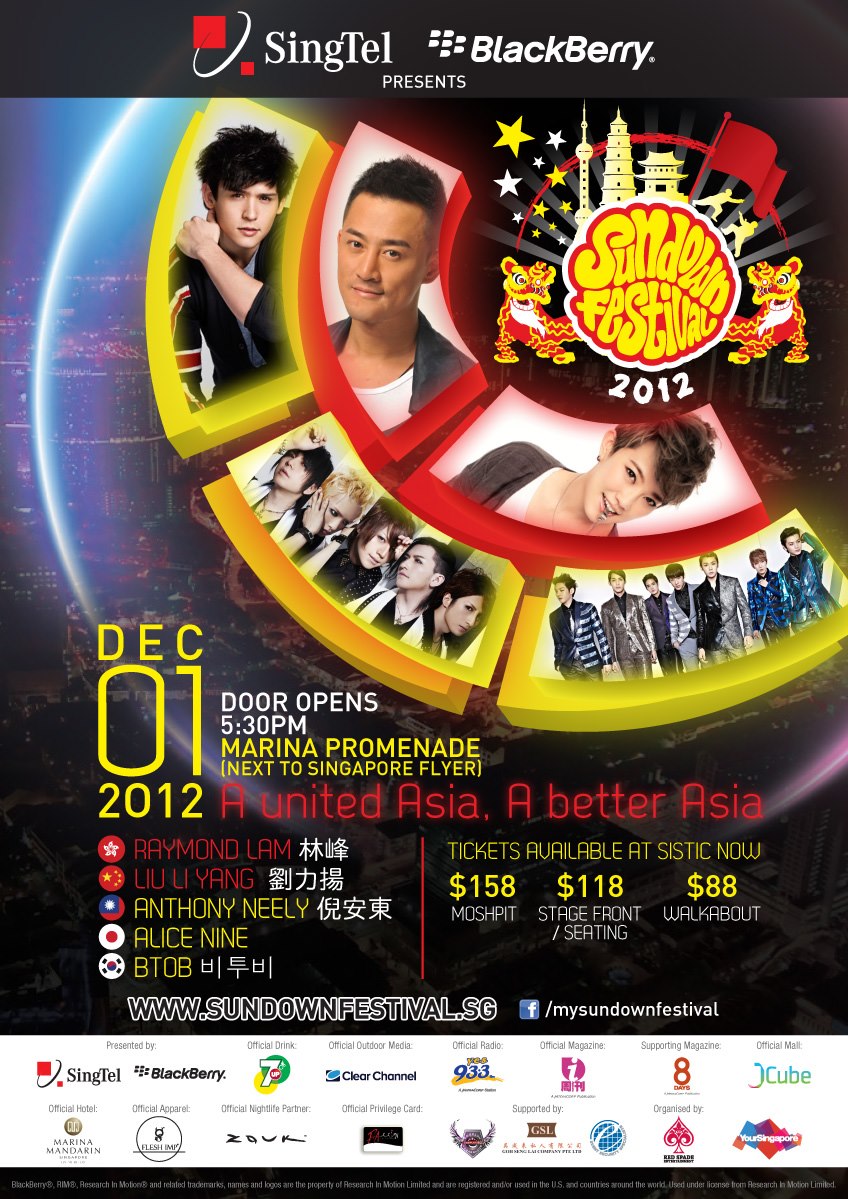 I have been writing about Sundown Festival ever since they started the first on in 2009. This is their 4th year running. I like the fact that it is not just another K Pop concert (although many K Pop fans would probably disagree). But frankly, with the deluge of K Pop concerts in the last 2 years, Sundown Festival is actually a breath of fresh air as one gets to hear other singers as well.
Sundown Festival 2012
Date: 1st December 2012 (Saturday), Door opens at 5.30pm
Venue: Marina Promenade 9next to Singapore Flyer)
Moshpit: $158
Stage front/ Seating: $118
Walkabout: $88
Sites to take note: Sundown Festival FB, Sistic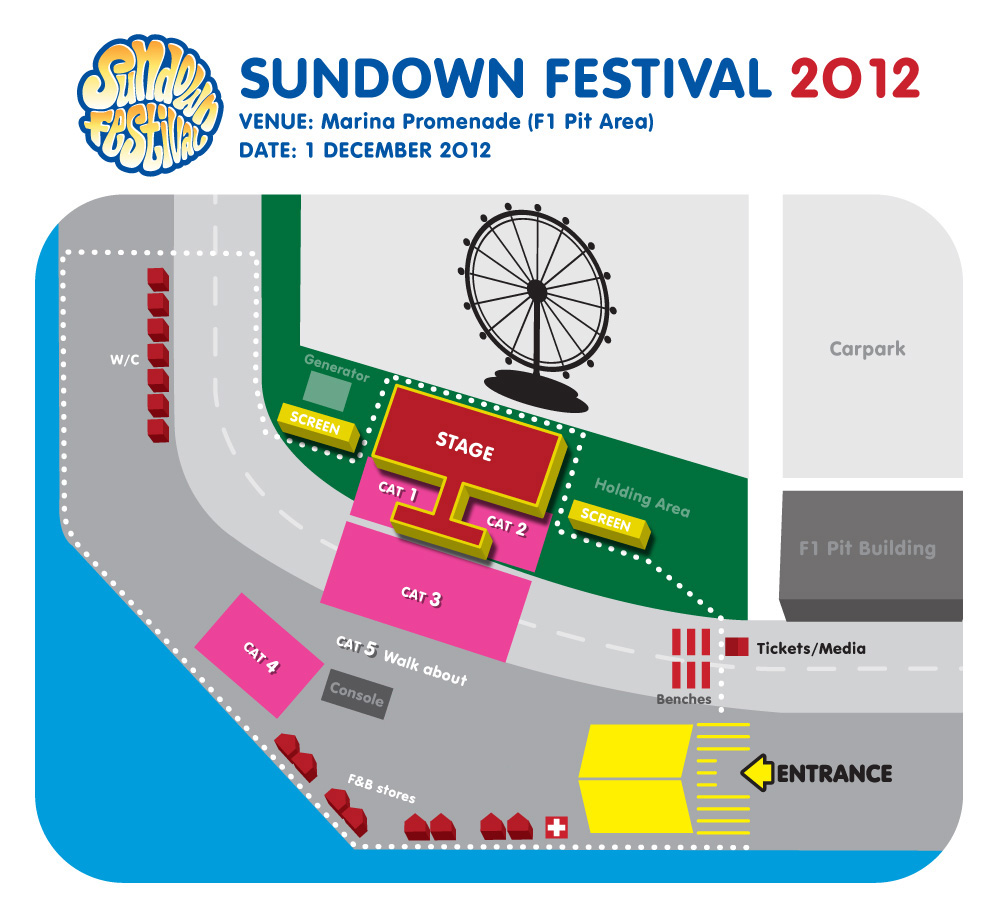 This year they have added Hong to the list of their growing Asian artiste performances.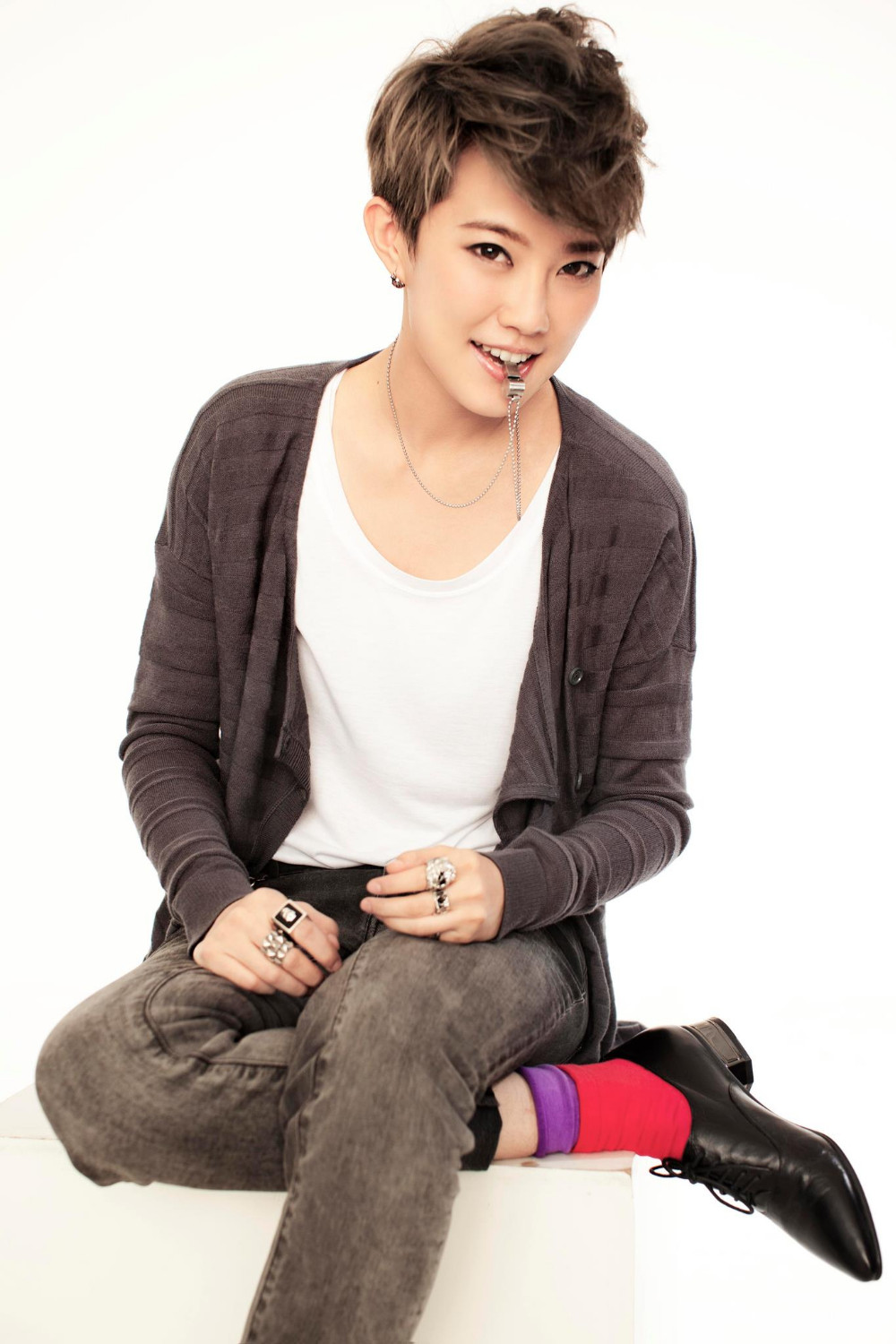 China- Liu Li Yang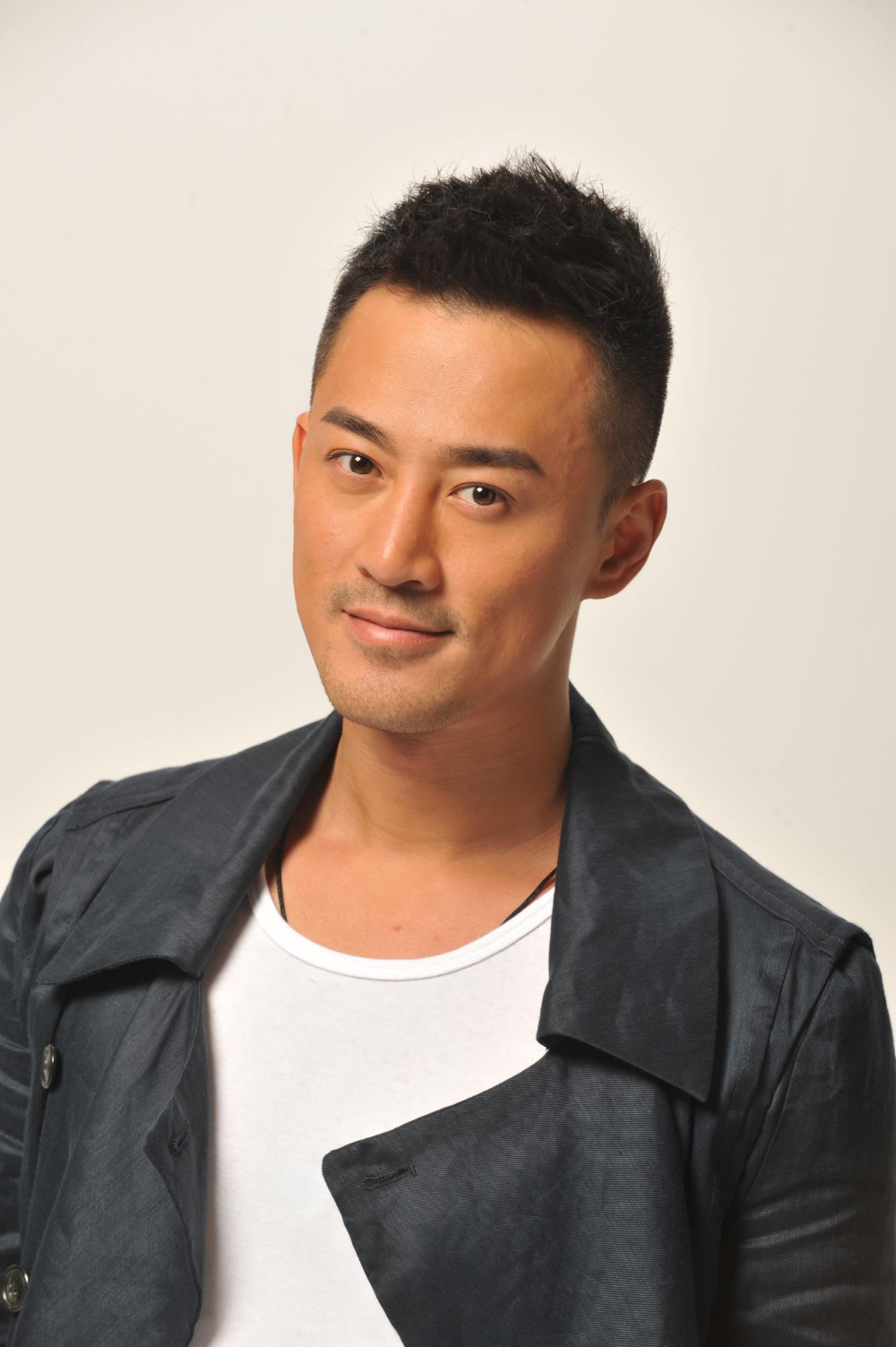 Hong Kong- Raymond Lam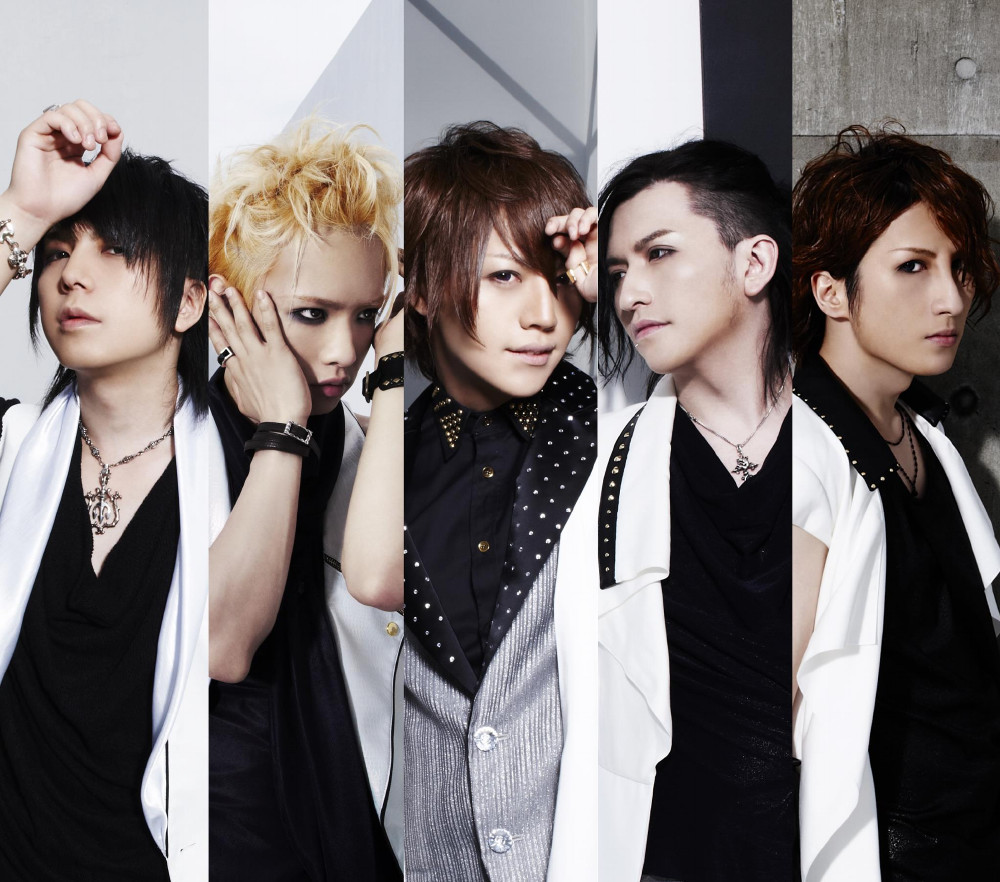 Japan- Alice Nine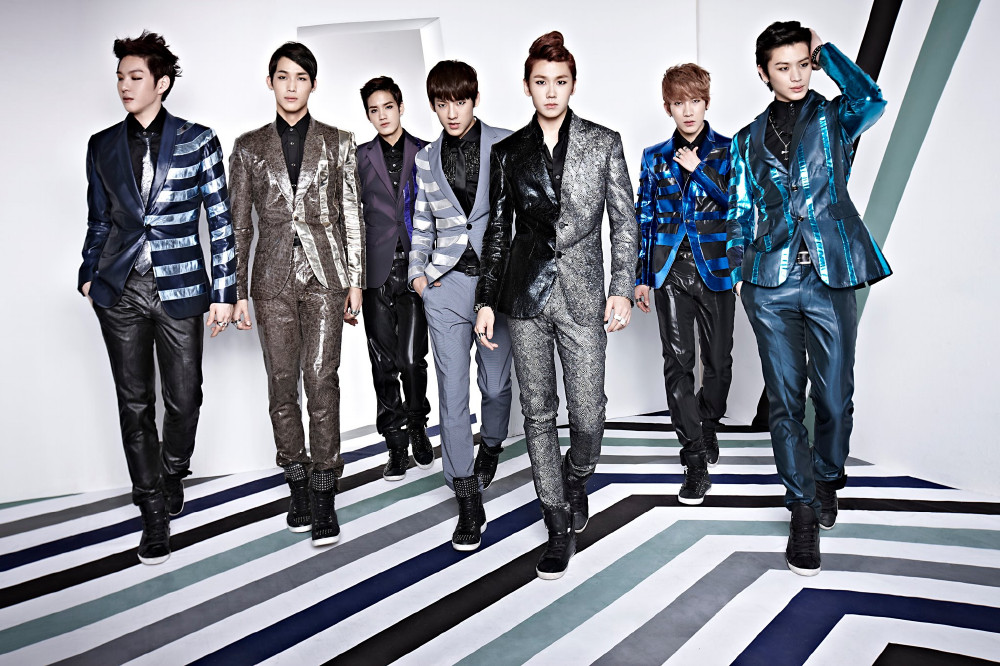 Korea- BTOB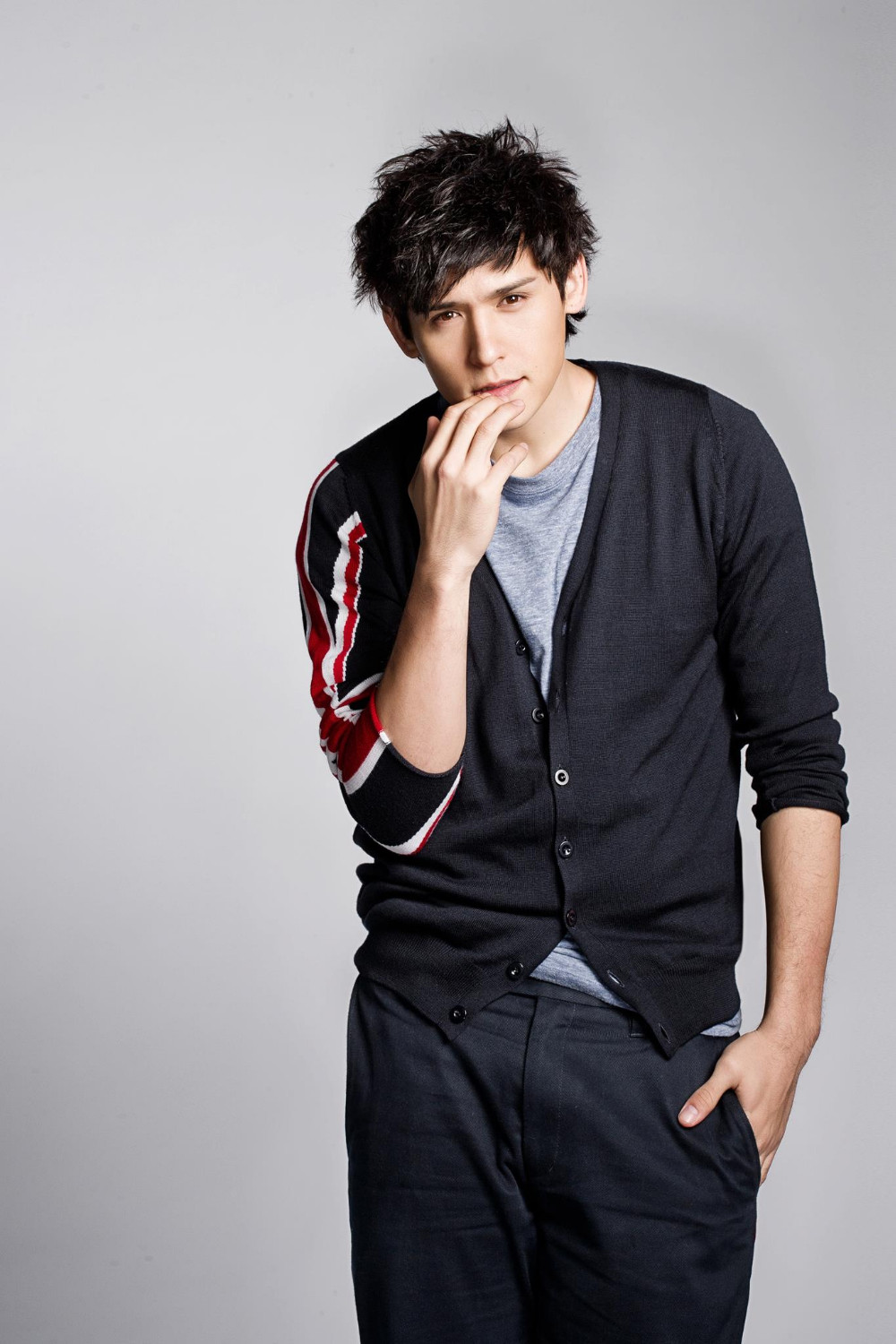 Taiwan- Anthony Neely
All the artistes except for Raymond Lam are already in Singapore. You can also catch them at JCube on Friday (30 November), 6.30pm for a public appearance as well as fan sign. Only the first 50 fans of EACH artist will receive an autographed poster & get to meet their favourite artist in person! Queue starts at 4pm. Look out for upadtes on Sundown Festival's FB and twitter.
As an added bonus, ticket holders will be able to join the artistes at Zouk for the official after party. Go grab your tickets! (I'm not sure what happens if you are velow 18 years old. Maybe can have a coke just outside hte night spot?)