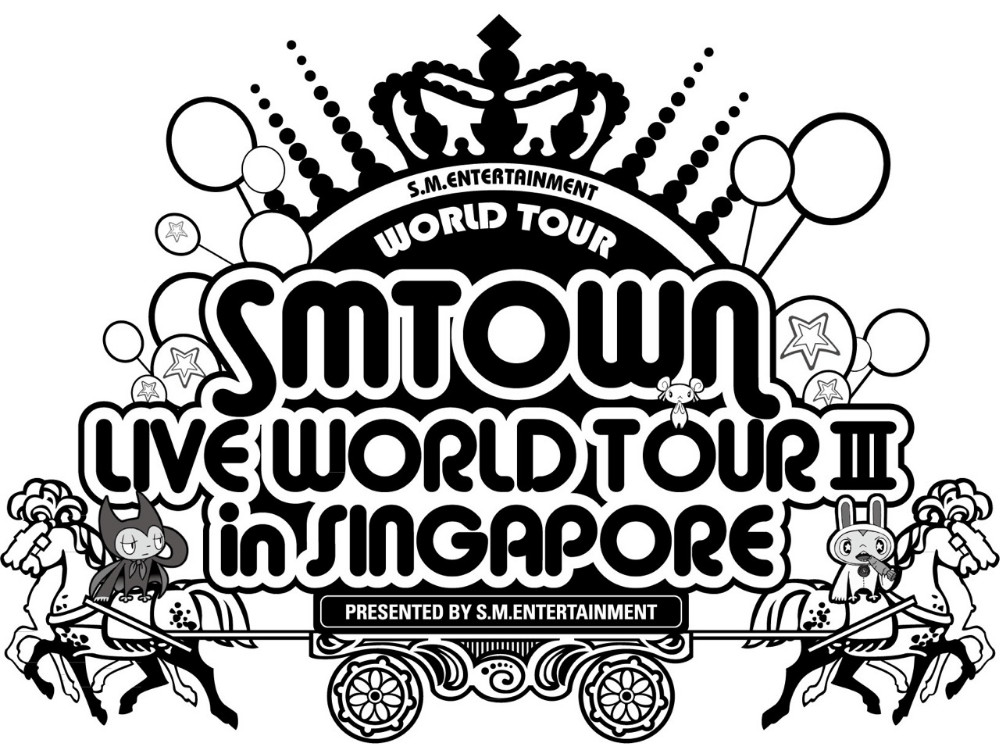 For those who are counting down the minutes to get your hand on the tickets to the mother-of-all-K Pop concert, take note that there are some updates.
Category 1 (VIP)- $268
Category 2 (Moshpit)- $238
Category 3 – $218
Category 4 – $168
Category 5 (Premiere track seats) – $268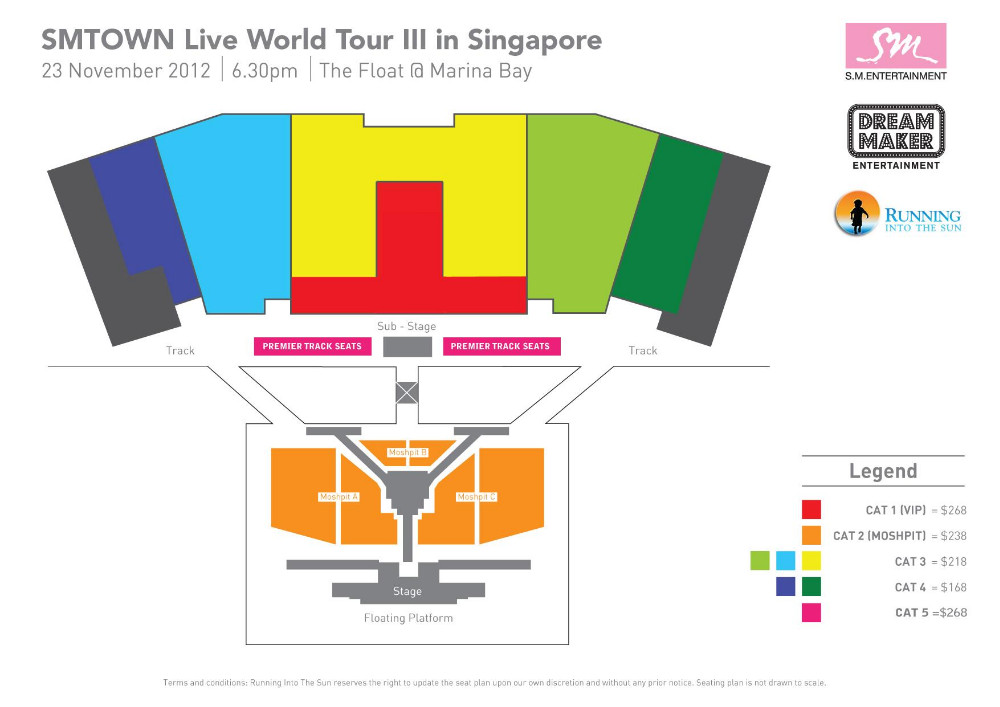 Date: 23 November 2012 (Friday), 6.30pm
Venue: The Float at Marina Bay
Sites to take note: Running into the Sun FB, sistic
Priority sales-
29th November (10am) to 1st October (11.59pm) 2012
Sistic counter, internet and telephone booking for 1) Samsung handset and tablet holders and 2) OCBC Singapore issued Credit and Debit card holders
If you are using your Samsung handset for priority booking, then you will have to make your way down to the sistic counter and purchase the tickets physically.
The first 250 Samsung customers and first 250 OCBC Titanium and Elite customers to purchase tickets will enjoy a 5% discount.
Public sales-
2nd October (12.01am) on wards
Please note that each person is only allowed to purchase 8 tickets.
The line-up for the concert has been confirmed:
KANGTA, BoA, TVXQ!, Super Junior, Girls' Generation, Shinee, f(x), EXO-K, EXO-M
So almost all the heavy weights will be here. There was some speculations earlier as to whether SHINee will be attending since their concert in Singapore is on the 8th December. I'm sure SHINee fans are really happy at seeing the boys twice. I supposed this could be an appetizer to their concert?
The concert is expected to last for 4 hours and Singapore and Indonesia are the only 2 Southeast Asian countries to host this mammoth concert. This will be the first public concert held on the Floating Platform (National Day Parade not counted). There are not many concerts that is that ambitious and at 18,000 or more capacity, if the venue fills up, it will indeed be a spectacular event. Production costs is expected to amount to about $5 million.
This will be the first time that EXO-K and EXO-M are in Singapore and I know that these boys have quite a number of fans, despite the fact that they have only released one single. As for BoA, I think she has been here previously but a long time ago when there was as yet any Korean wave, let alone a tsunami. Unfortunately, one of favourite member from Super Junior will not be here- Lee Teuk will report to the army on 30th October. 🙁
Still, with so many artistes, it should be worth the money spent, though SM Town will also have to contend with competition, particularly from YG as 2NE1 is scheduled to perform in Singapore for their first ever concert on the 1st December.
I'm guessing there will be major screens as those sitting at the back will literally be seeing ants.
Ok. get those fingers flexing.