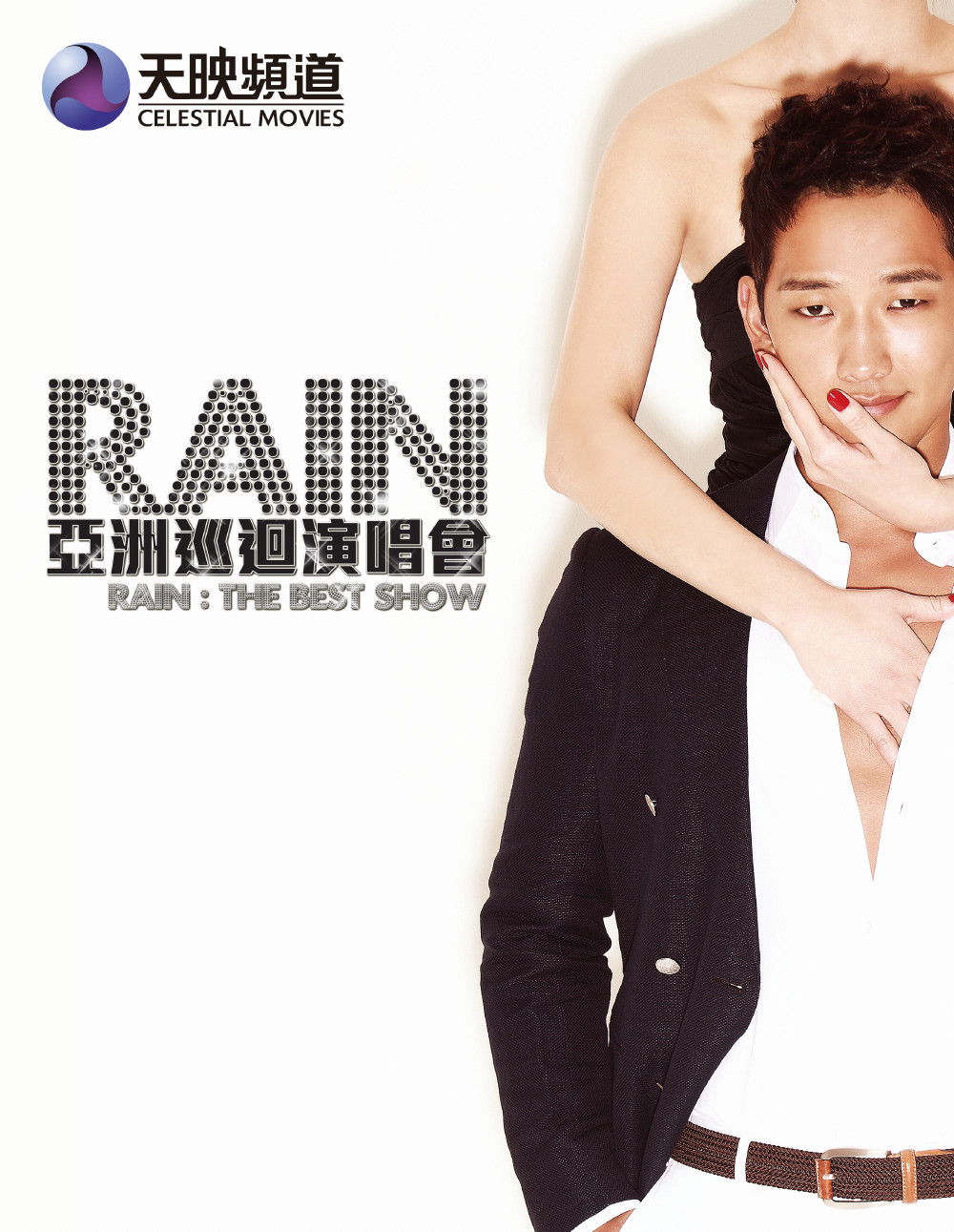 Rain fans have the best of both worlds.
They get to watch his last concert in Seoul (before he went into the army) in 2D, in the comfort of home & 3D, in the plush settings of a cinema- because this concert is going to air on cable on Celestial Movies channel and the cinema this September.
Celestial Movies–
Premiere date- 23rd September 2012 (Sunday)
StarHub– Channel 868 and SingTel mio TV– Channel 52
Time: 9PM
Encore Films
Premiere date: 27th September 2012 (Thursday)
Filmgarde Cineplex
I've all along felt that Rain is a performer and not so much a singer. Is there a difference? Yes.
You can be a singer but not a performer or a performer and not a singer. Sometimes, you do get a singer who is also a singer like Madonna or the deceased Anita Mui.
Rain's voice is ok but not great (don't throw pots and pans at me). But to see him perform live is quite a visual treat. He engages the audience with his charms, teasing them with his sexy moves and a droolicious body.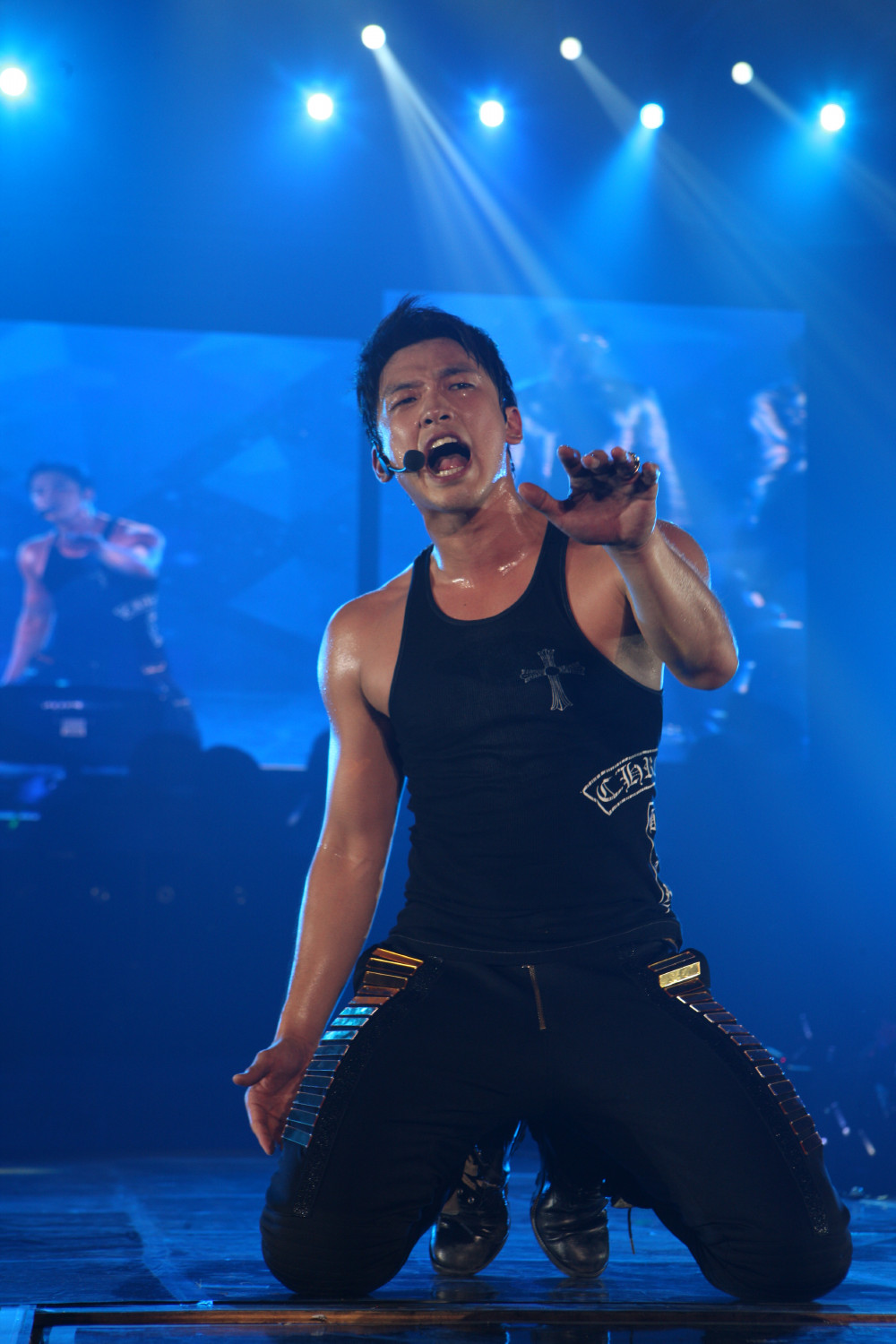 I attended his Best of Rain- Singapore leg last year and whilst he put up a credible performance and I know his fans here thoroughly enjoyed it, the chemistry was nothing like what you see in this movie concert. You could tell he was comfortable, he was happy to be performing and most importantly, the audience and him had a connection.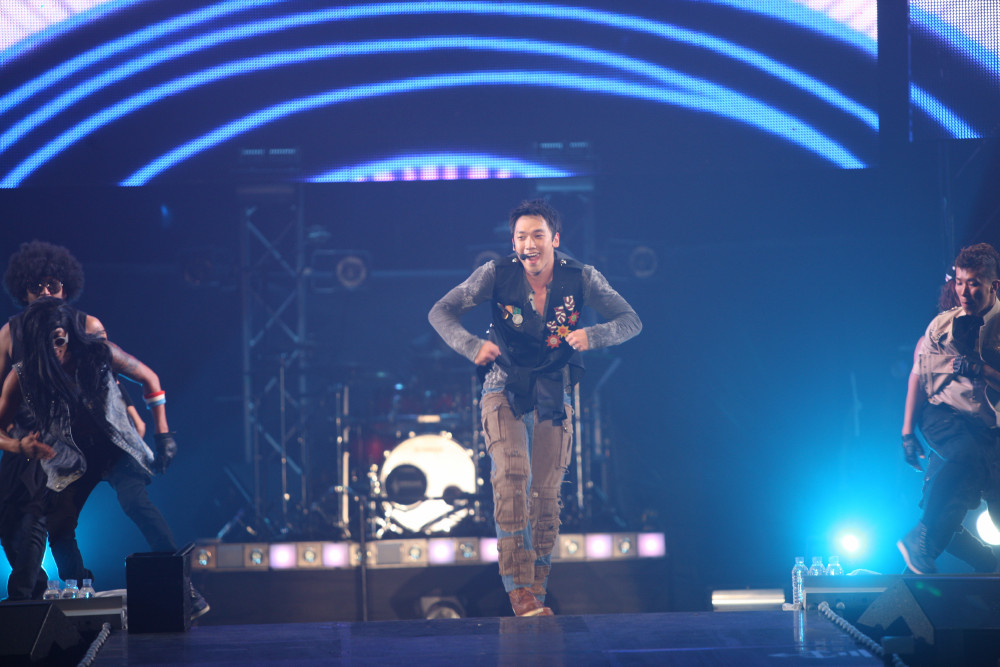 Now Rain has been around for quite a while, first as a struggling back dancer, before being discovered by Park Jin Young and going under the JYP label and then finally establishing his own company and agency. I think it's quite safe to say he probably started the trend of having a toned, buffed up body, combined with sexy killer moves. He probably also holds the record for the most expensive concert for a Korean artiste as the top category of his Singapore 2007 concert was prized at $500. People (including my Korean teacher then) was absolutely head-over-heels in love with him and they paid to watch him then.
And watching this movie concert, you can understand why he charmed them…even after all these years (with a good portion of them away in the States too).
The 95 minutes movie concert takes the highlight of his final concert in Seoul held in September 2011, just before he entered the army. And he gave it his best.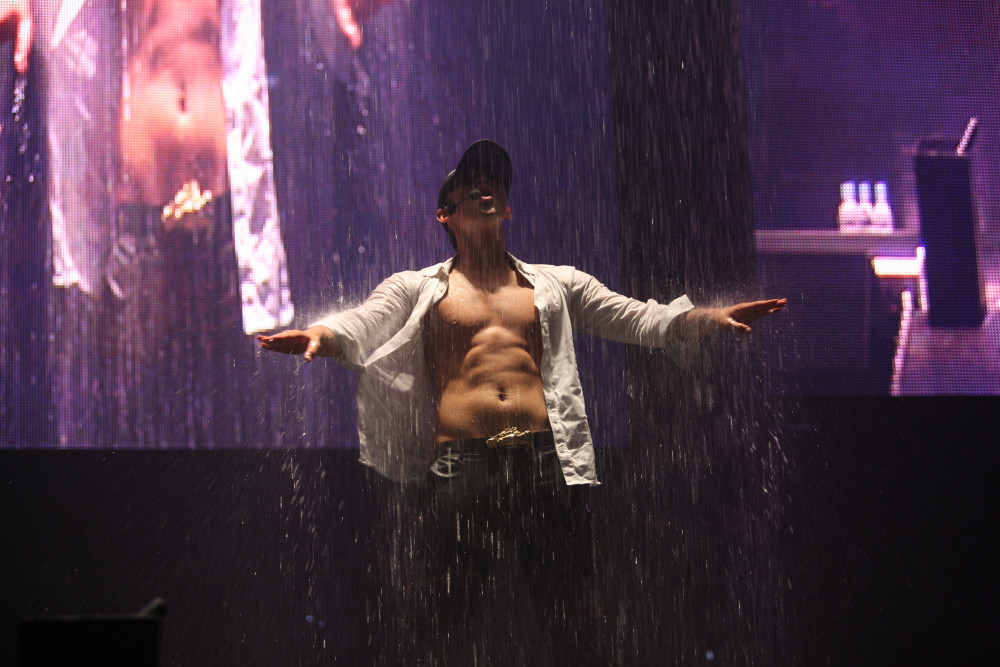 I'm not a fan of Rain but at the end of his concert, as I watched this man say good-bye to his fans, even I got a little teary eye. This performer loves the stage and his fans and he was going to miss being in the limelight, interacting with them.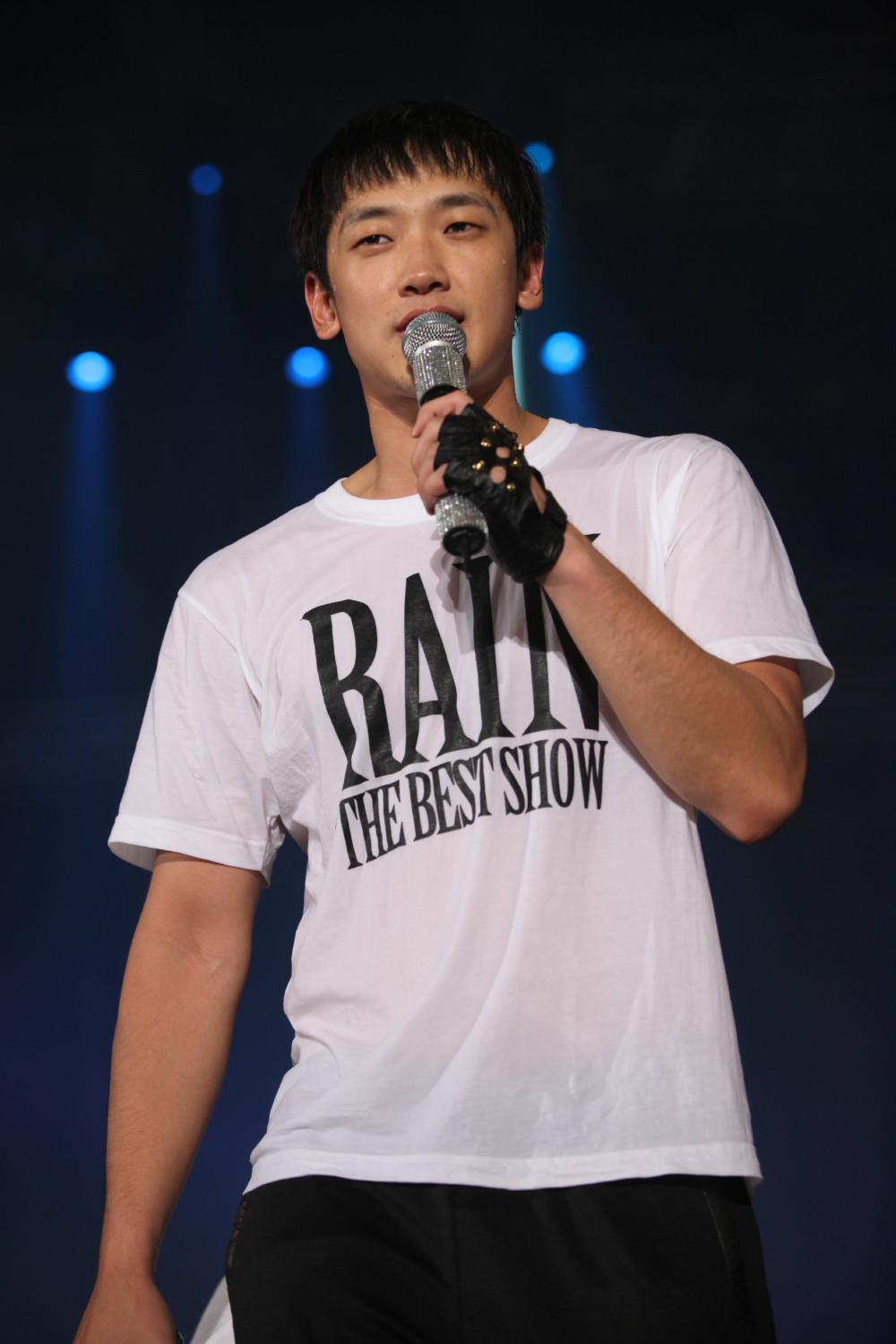 But I think more than that, he was afraid that the audience would forget about him during the 1 year 9 months of absence. And I don't blame him with so much competition out there.
So if you want to show your support to him, make sure you catch Rain, the Best Show on Celestial Movies (Starhub and SingTel mio TV) today… in the comfort of your own and then again in the cinema on the 27th September. It's going to be in 3D, so you can really pretend you are part of the audience though I must say I'm still not used to those big glasses.
Images courtesy of Celestial Movies and the much thanks to Encore Films for inviting me to the movie.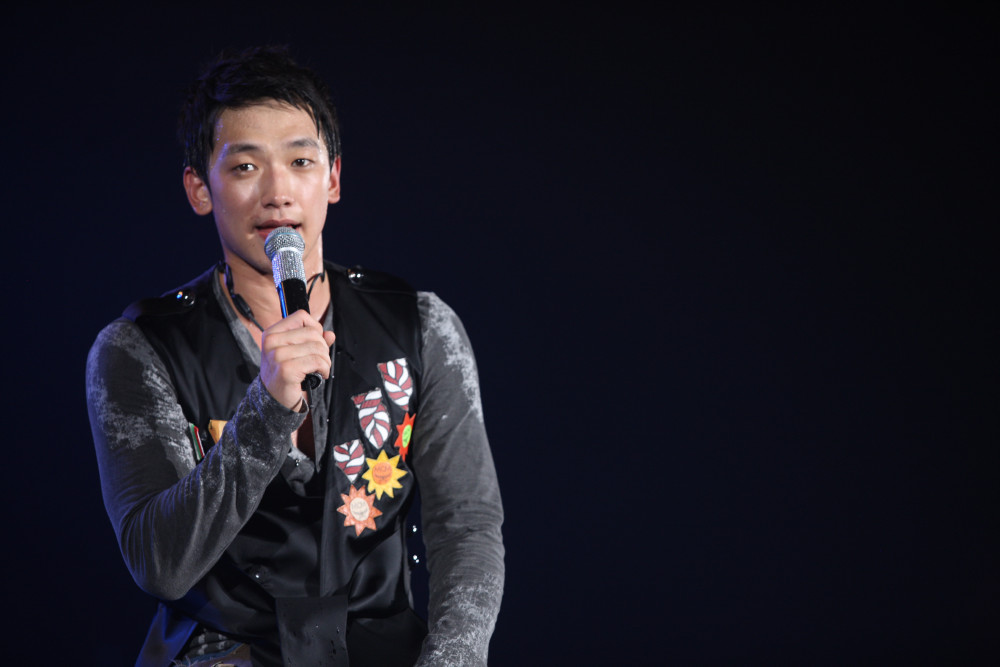 Btw, Rain's last movie- Soar to the Sun aka Return to Base will be showing at the cinemas on the 25th October 2012, so look out for it.
Aren't the fans lucky? And isn't he sexy?