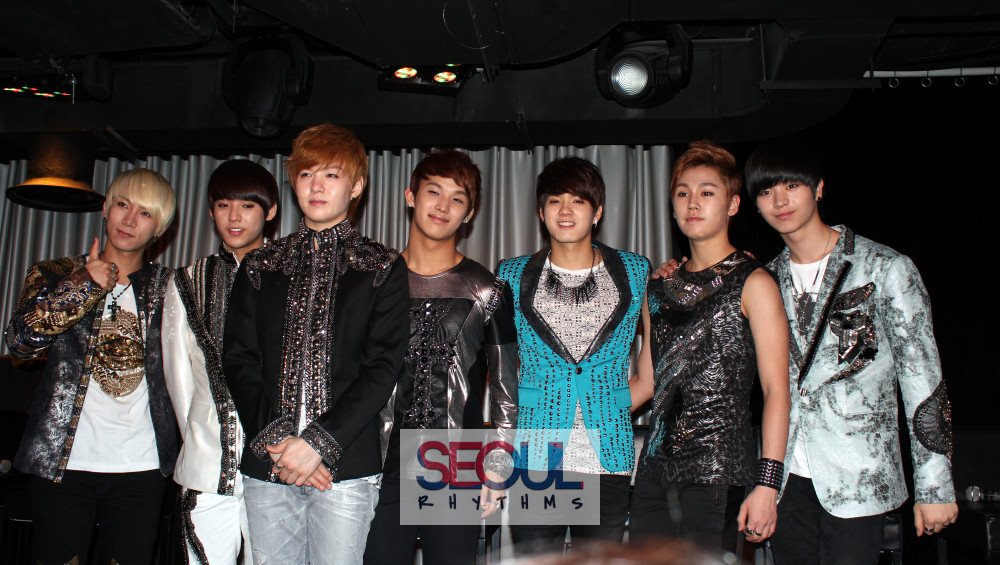 It has been just a mere two months into their debut and BTOB (Born To Beat), consisting of members Seo Eunkwang, Lee Minhyuk, Lee Changseob, Lim Hyungsik, Peniel, Jung Ilhoon and Yook Sungjae, proved that they are not just another rookie group in this over saturated music industry as they greeted the media with their endless smiles and overflowing youthfulness at the [Born To Beat] Album Promotion Press Conference that was held at St James Power Station.
Ever wondered how the group name BTOB came about? BTOB is actually the short form of Born to Beat. It actually also has the meaning of being born for the music and beating the rest of their 'competitors' in the music industry.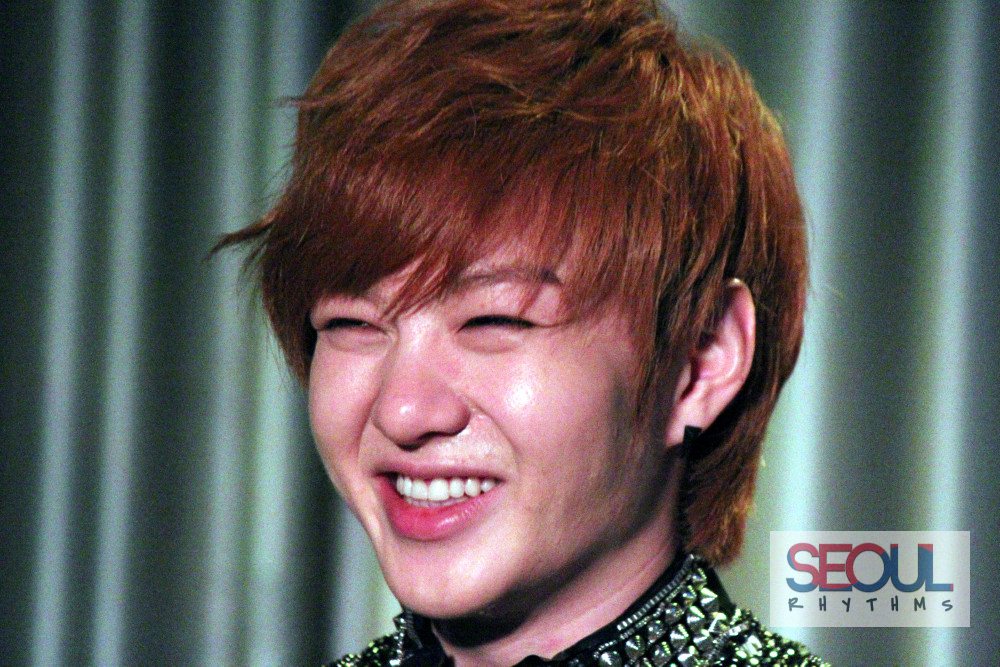 In this highly saturated music industry whereby new group debut every week, BTOB differentiates themselves from other groups out there with active learning. As each member in BTOB has a different taste in music, some of the members are learning how to play a new musical instrument while the rest are taking up language classes. The members are thus constantly learning something new as they want to be a group that is capable of showcasing different stages and at the same time maintaining a close relationship with all their fans. This approach undoubtedly makes one look forward to their new releases.
With regards to what BTOB's ultimate goal this year, BTOB expressed their eagerness in wanting to win the 'Rookie Award' at the yearend award show since this award marks the capability and potential of the group in their first year of debut.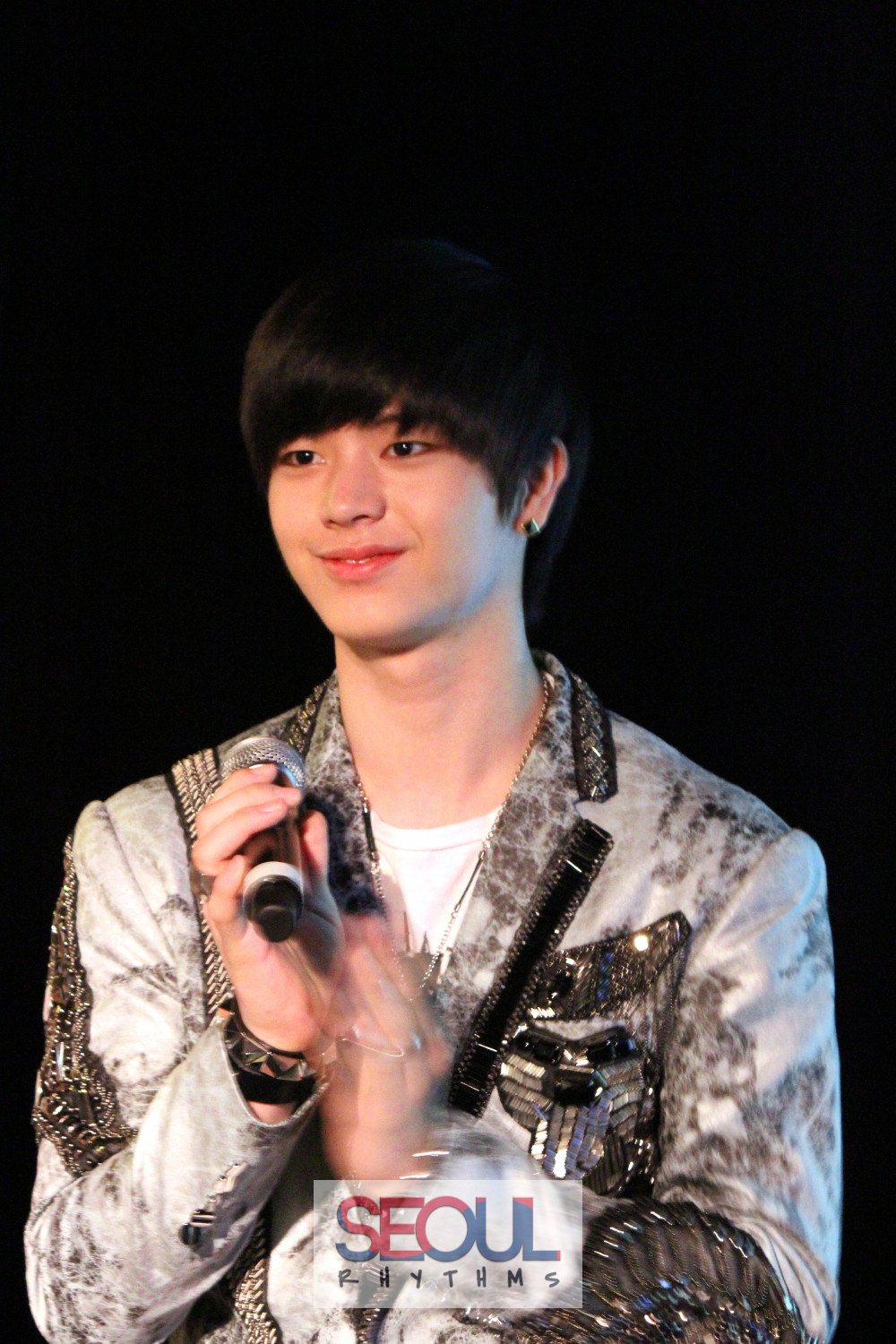 Riding on one of BTOB's song in their 1st single, titled 'Monday to Sunday', a question was thrown to the boys pertaining to which day is their favourite out of the week and their reasons.
For Minhyuk, he spontaneously replied that he likes Sundays because it's their rest day, to which both Eunkwang and Peniel agreed without hesitation.
The youngest member Sungjae quoted Friday as his favourite day instead with the reason that the group wraps up all their weekday activities on Friday and that the following day is going to be a weekend, which means that they have worked hard for yet another week, providing his with immense satisfaction. Rapper Ilhoon shares the same sentiments as the youngest member and agreed with a "Me too!"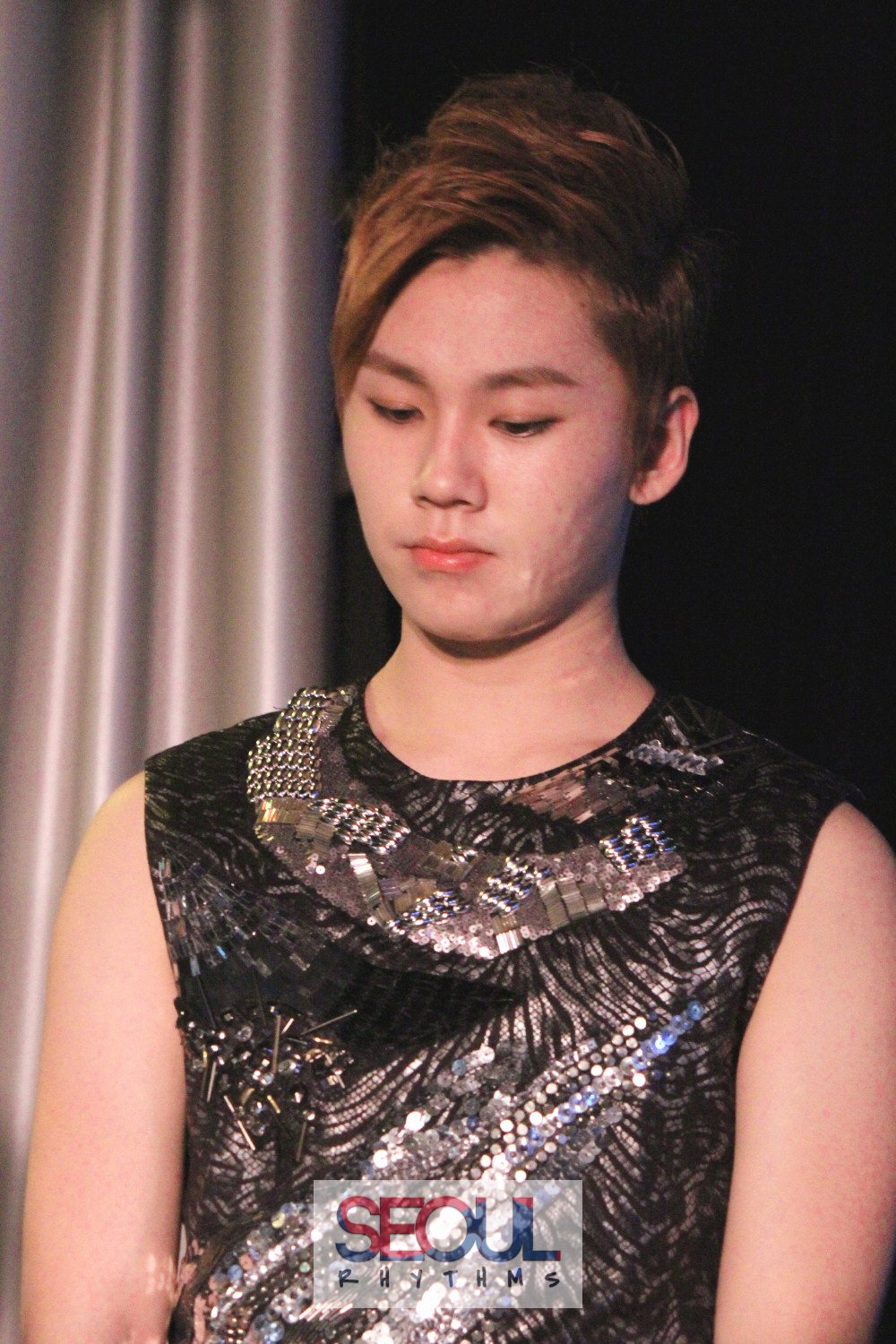 However for Changseob and Hyunsik, they both chose Monday as Monday marks the start of the week and that they feel more refresh after resting on Sunday, where they gain the energy to move through and prepare himself for the week.
Curious on how to capture the attention of BTOB? The boys revealed what they usually notice first when looking at a woman. Leader Eunkwang comments that he likes girls who have thick lips, so he will look at her lips first. Both Minhyuk and Peniel revealed that they are attracted to women with a beautiful smile. Since Changseob has the tendency to make eye contacts, a pair of beautiful eyes is the way to go. Hyunsik goes for the overall impression and mentioned that he prefers women who emit a kind and calm aura. Rapper Ilhoon chose something out really different – hairstyle – as he feels that a hairstyle can tell a lot about the person's personality and character. Sungjae just gave a really simple and direct answer of "I like girls with double eyelids."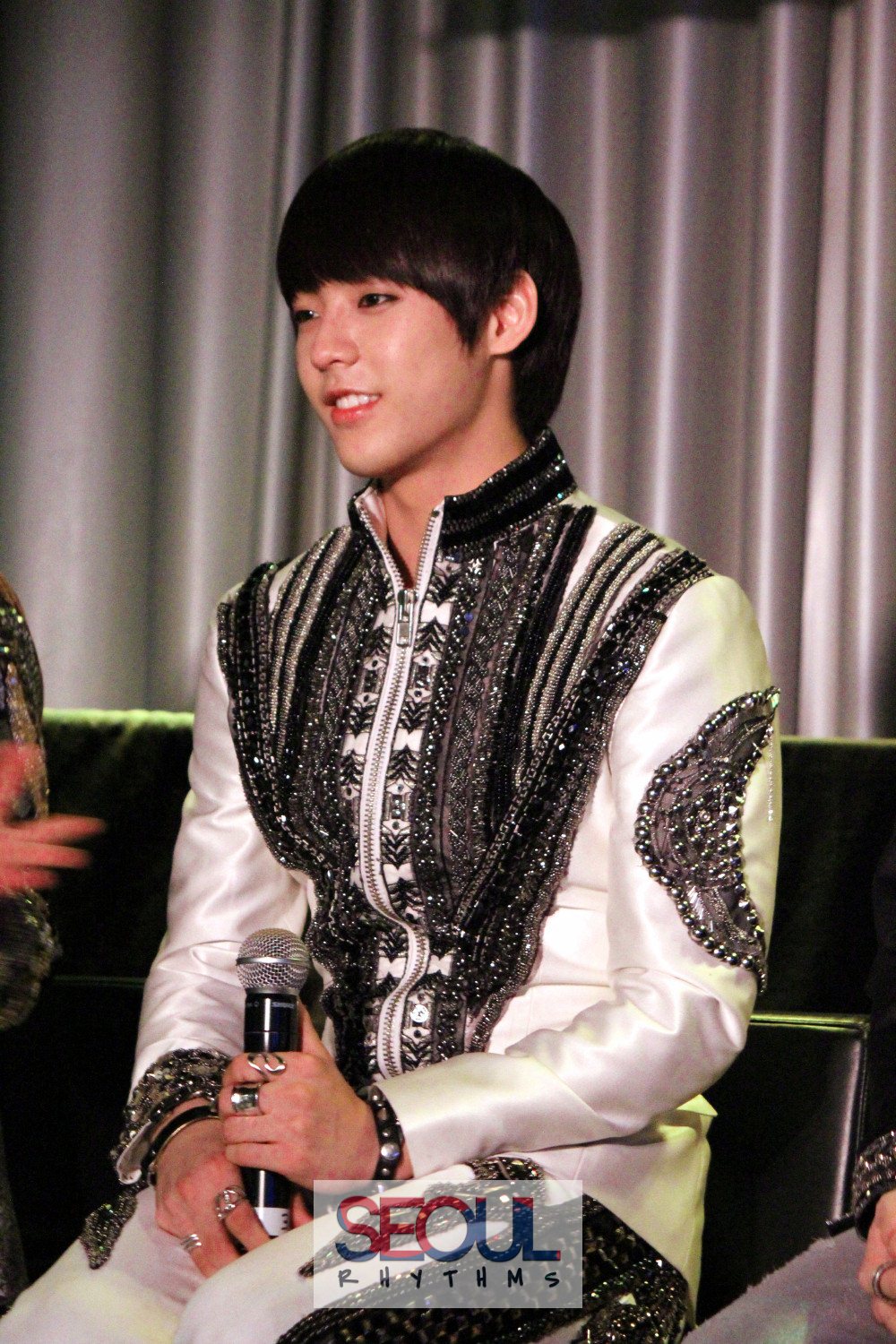 The highlight of the press conference undeniably had to be on Minhyuk's kiss scene with actress Seo Woo in BTOB's latest release 'Irresistible Lips'. Quoting from Minhyuk, "To be honest, I was very nervous before the kiss scene. However, once I started shooting the music video, I became so immersed into it such that I couldn't really recall or remember how I felt at that exact moment. To be able to star in the music video as one of the actor was very meaningful to me, so I hope that everyone will enjoy the video."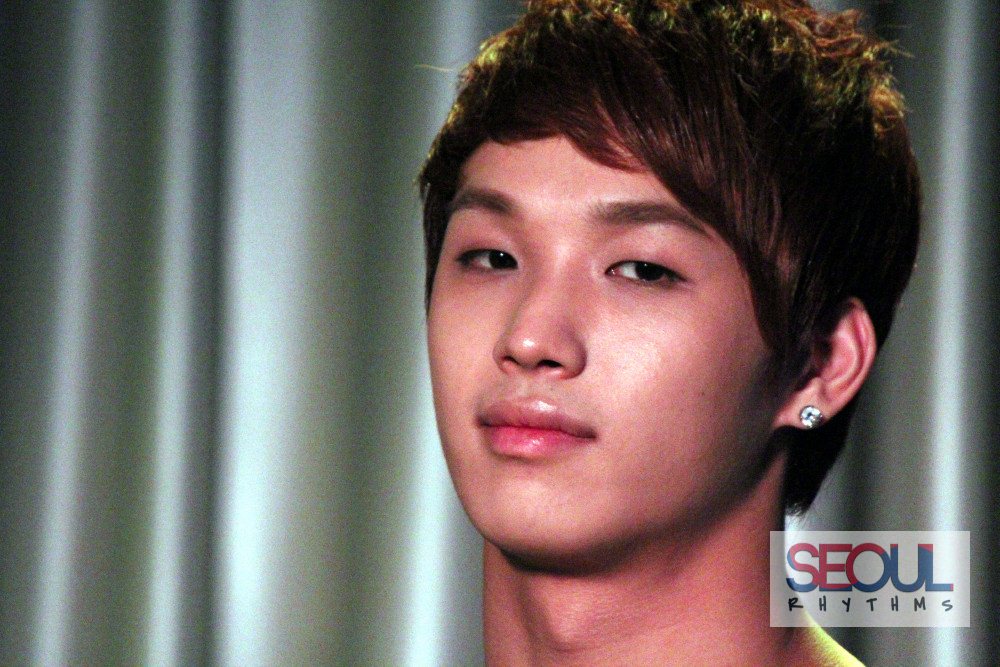 Besides learning on music composition and writing lyrics, Hyunsik mentioned that all members are definitely interested in venturing out to other areas such as acting in dramas and movies, but as singers, music is their priority right now and they would like to concentrate on this area before they move on to take on other roles.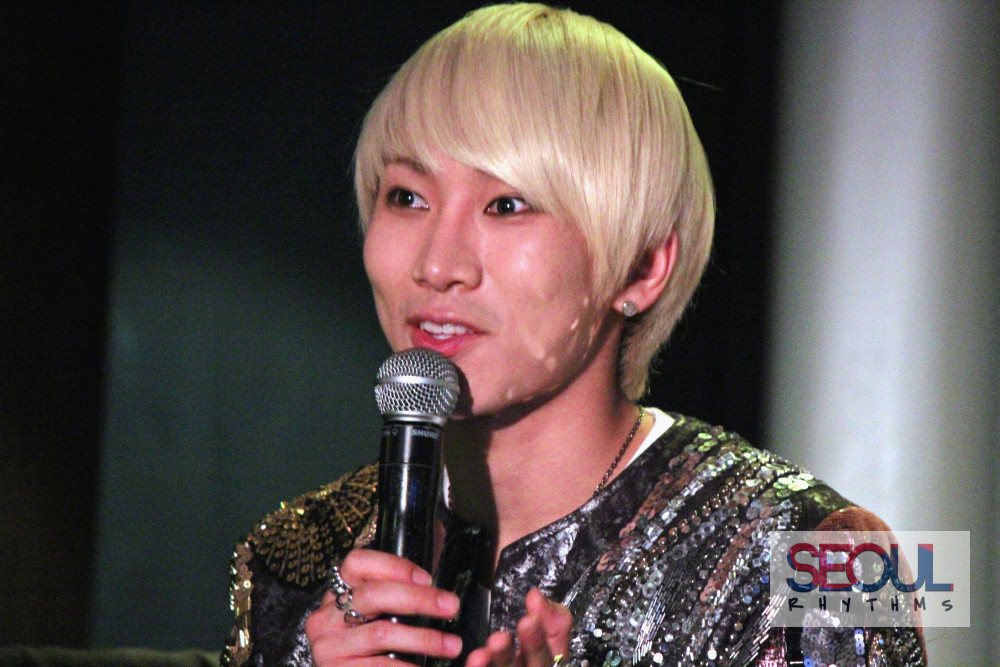 With regards to BTOB's upcoming plans in Korea as well as internationally, Leader Eunkwang spoke on behalf of the group and said that even though it had not been long since their debut, they hope that more people will get to know them better through their performances. The group also wants to show everyone a better side of them, thus they are brushing up on different foreign languages as much as possible in order for them to interact more with their overseas fans besides their Korean fans. With the heart to constantly improve their language abilities just to interact with their fans, it's no wonder why they are gaining popularity and receiving love calls from all over so fast.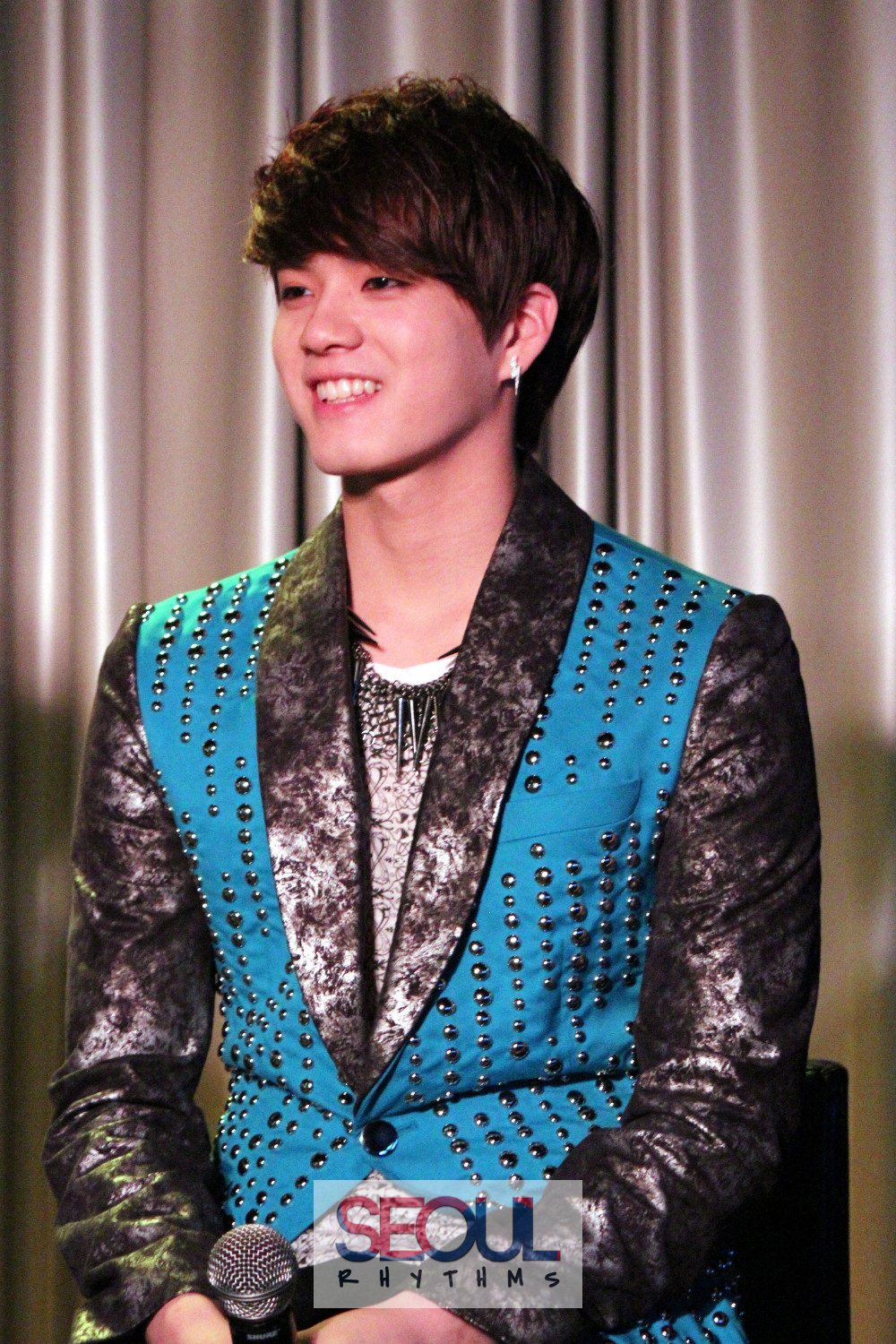 The press conference ended with a message for their Singaporean fans, for which Peniel represented the group and spoke in English, "I would like to start off by saying that it was really an honour to be able to perform in Singapore. We were really surprised by the number of fans who turned up at the airport to greet us as we did not expect that many people to come. We are really thankful for it. Please expect a lot from us because we have prepared our best for you. Thank you."
No doubt that the BTOB boys are really friendly and full of charms. However, as to whether they could survive in this competition stiff industry is also something worthy to look out for.
Lastly, much thanks to Universal Music Singapore for the media invite. For additional photos. please go to Seoul Rhythms facebook.
Irresistible Lips
Much thanks to germx for writing this article- tiffany