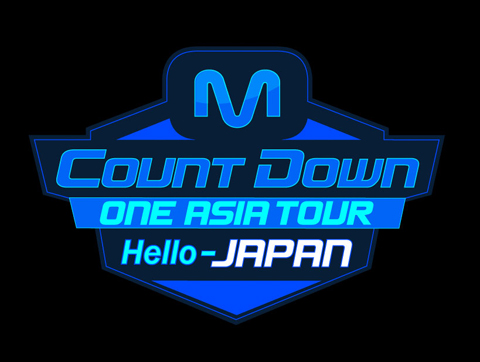 M! Countdown is going overseas!
On 25th April, M! Countdown will be holding a concert in Japan at Saitama Super Arena, Japan with some of the hottest artistes in K Pop. The line up include:
MBLAQ
FTIsland
Choshinsung
miss A
U-KISS
4Minute
SISTAR
Secret
A pink
Yoon Mi Rae
Dynamic Duo
Tiger J K
John Park
J Soul Brothers
E-Girls
Busker Busker
If you happen to be in Japan, you can grab your ticket to the concert. Check out the details of the concert and more on the official M! Countdown website here.
If you can't be there at the concert, the good news is that the concert will be streamed live on the 26th April, 6pm (KST). You can catch the live streaming either via Mnet youtube channel or Mnet's official site
You can even win some prizes whilst watching the live streaming.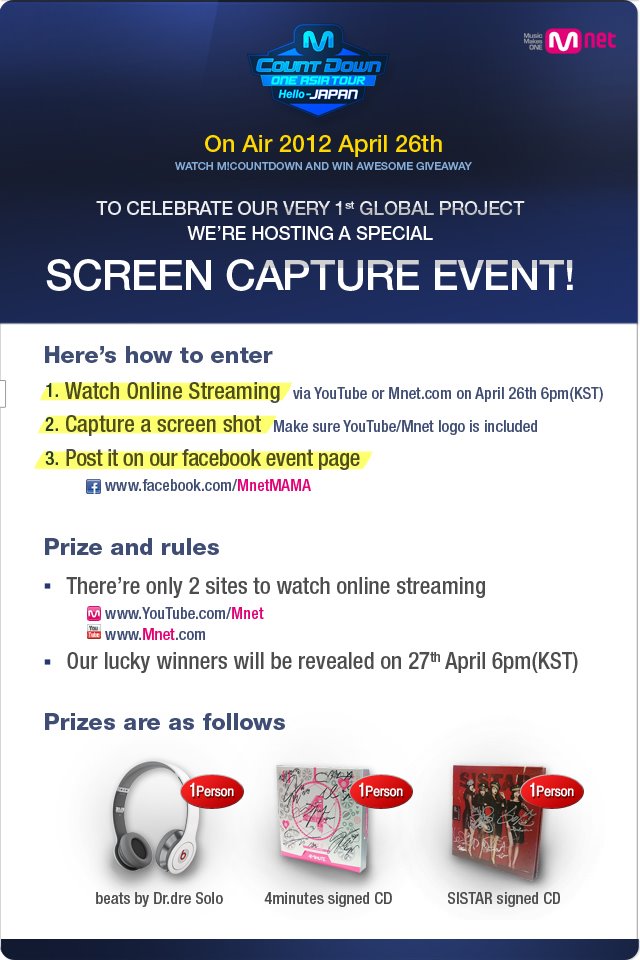 Contest is very simple right? Watch the live streaming, do a screen capture (with Mnet logo) and post on the Mnet's event FB. Voila!
Now who wants that autographed copy of Sistar and 4Minute's latest album?