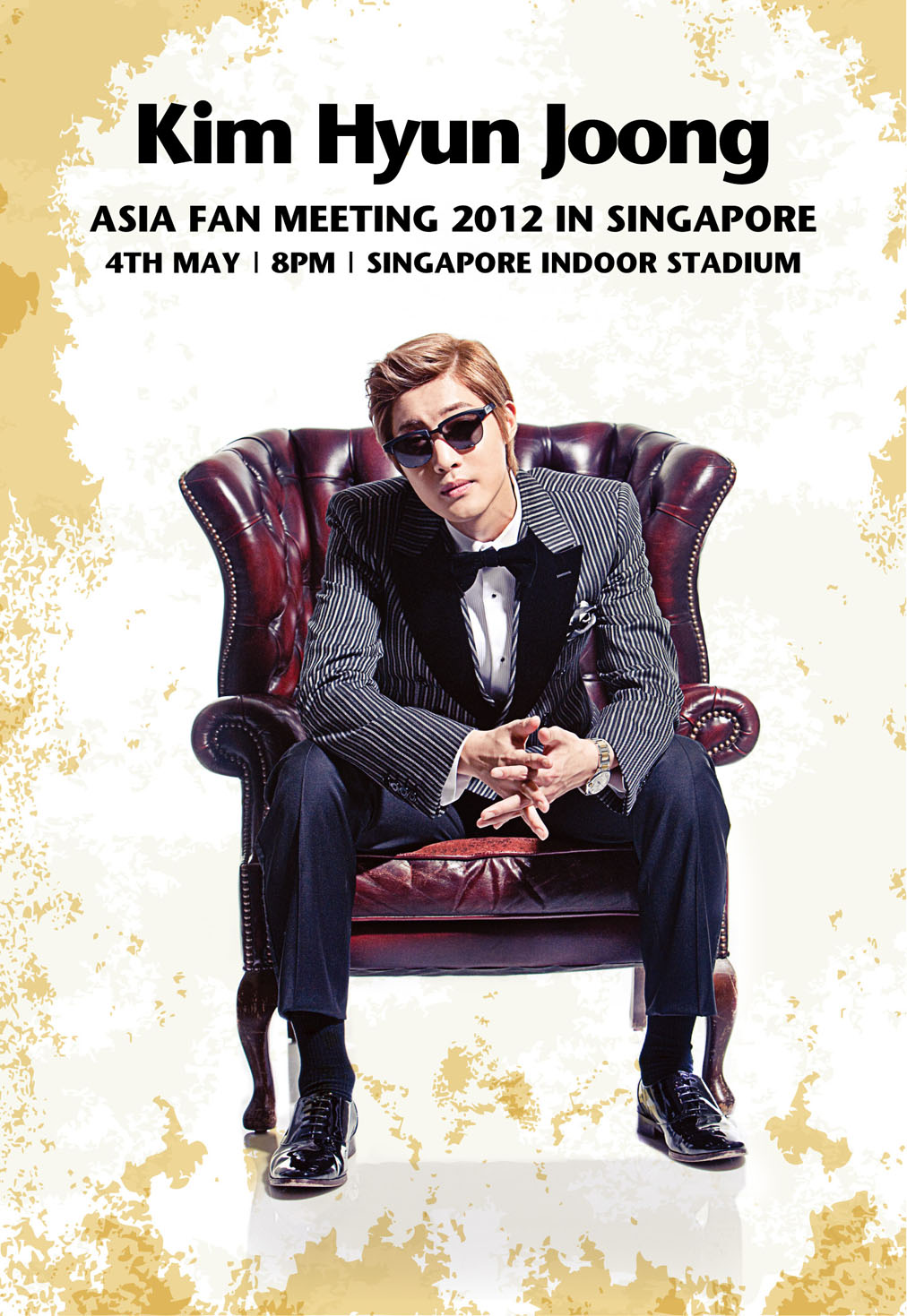 When he was in town for The Face Shop event last year, he mentioned that:
1) He will do a drama soon after
2) He will be back in Singapore early this year for a concert
Well, the drama didn't materialise in the end, which was a disapointment to his fans who were waiting for him to come back on the silver screen.
But his fan meeting/ showcase will be held in Singapore! And the details are finally out.
Kim Hyun Joong Asia Fan Meeting 2012
Event: Fan Meeting/ Mini Showcase
Date: 4 May 2012 (Friday), 8pm
Venue: Singapore Indoor Stadium
Sites to take note: Running into the Sun FB, Sistic
Ticket details:
Arena & Premiere seats: $198
Terrace: $168
Balcony: $138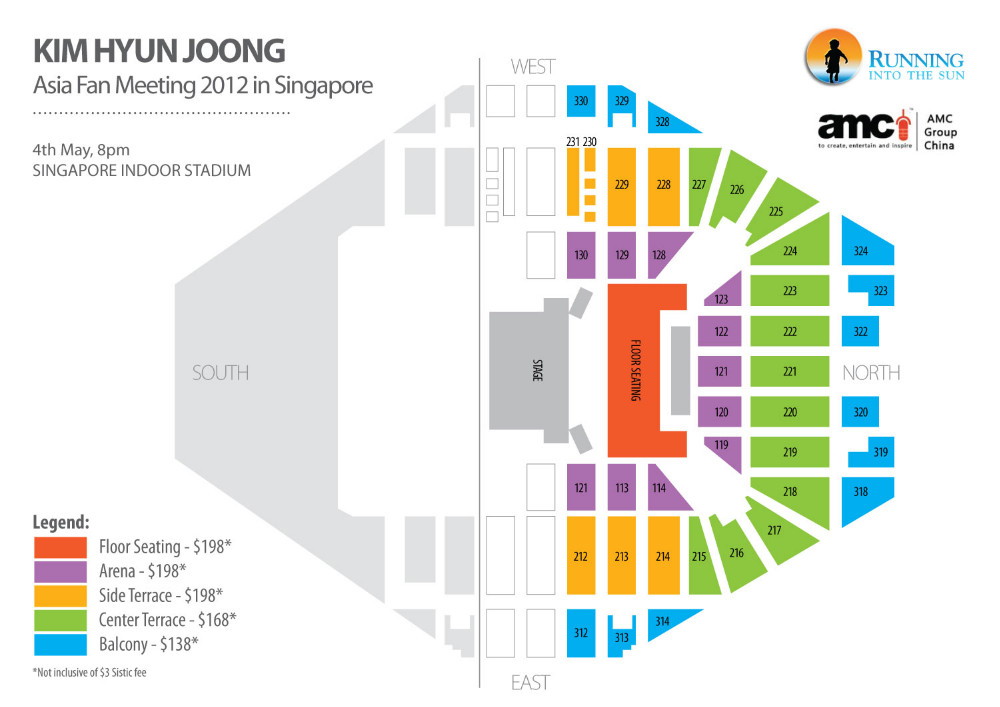 Ticket sales will commence on 18th April 2012, 10am, on Sistic exclusively for UOB One Card and UOB Debit Cards. This exclusivity for UOB Card holders will be valid for 2 days- 18th and 19th April. There will be a discount of 5% for the first 200 tickets. Please take note it's only for UOB One Card and UOB Debit Cards. Public sale will start on 20th April, 10am at Sistic.
If you do not have a UOP One Credit Card or UOB Debit Cards and would like to apply for one, you can:
A) Go down to UOB Lite Branches at Suntec or Toa Payoh. You will get your card within 5 hours (super fast).
OR
B) Apply them on the internet via UOB website. (They will even courier the card to your place the next working day!)
Running into the Sun is also conducting a poll on the kind of merchandise that fans would be interested in. So do check out their facebook ok?
The organiser has promised that Kim Hyun Joong aka The Leader will be performing 10 songs, accompanied by 'spectacular laser shows and sprawling LED screens'. And of course his dancing. I think it sounds exciting enough already.
Of course Kim Hyun Joong is also known for having a 4-D personality and here's one example:
In his concert in Seoul last year, he actually did bring both his dogs up on stage:
Can we request for him to bring the dogs as well?