Day 3 (22nd Apr, Fri)
Three girls flew over from S'pore today and Jo very kindly agreed to be the tour leader and lead 8 of them to Nami Island. Kaylin and I went off for our own meetings and the rest all had their own itinerary. The girls who went to Nami Island had a very good time.
Thanks Jo, for taking care of them.
In the afternoon, I joined some of the girls for a trip to Yeouido Park. Another reason for going at this time- to look at the cherry blossoms and we were hoping to see them at this place.
Along the way, we saw a few interesting sights.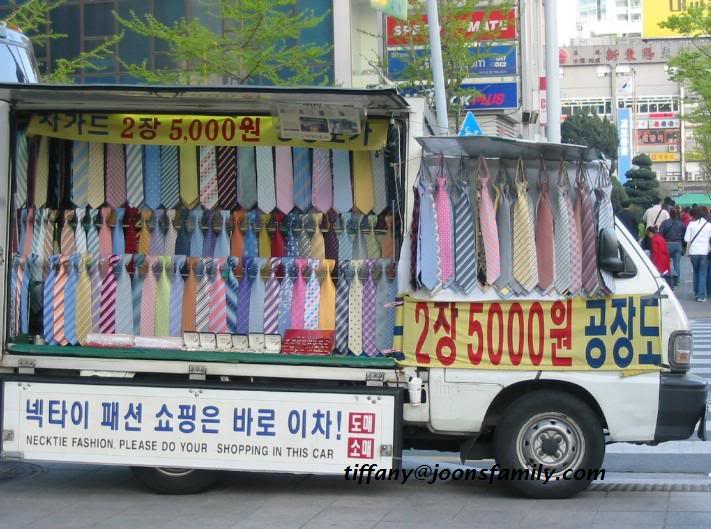 Ties in van
or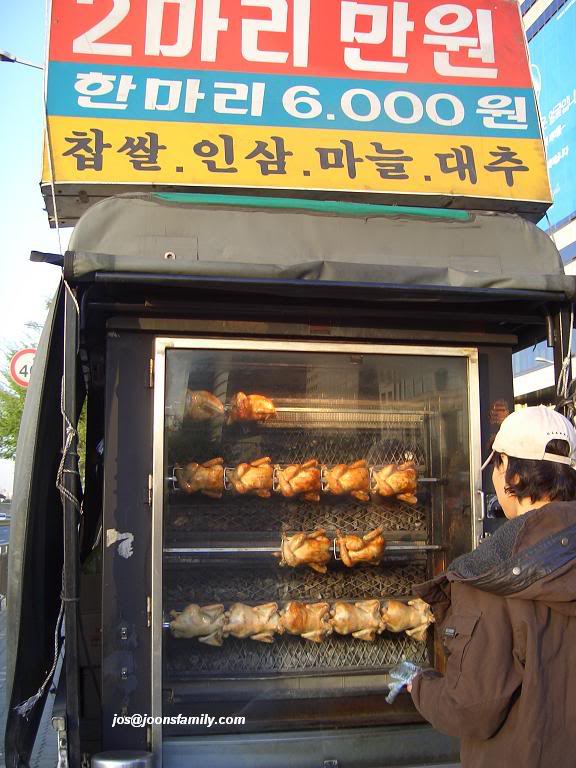 Chickens in van
Take your pick. haha!
I don't know why, but the food always seemed to be better from the roadside stalls. This was a very delicious snack, sweet and salty at the same time- bread made from sweet potato – sesame – glutinous rice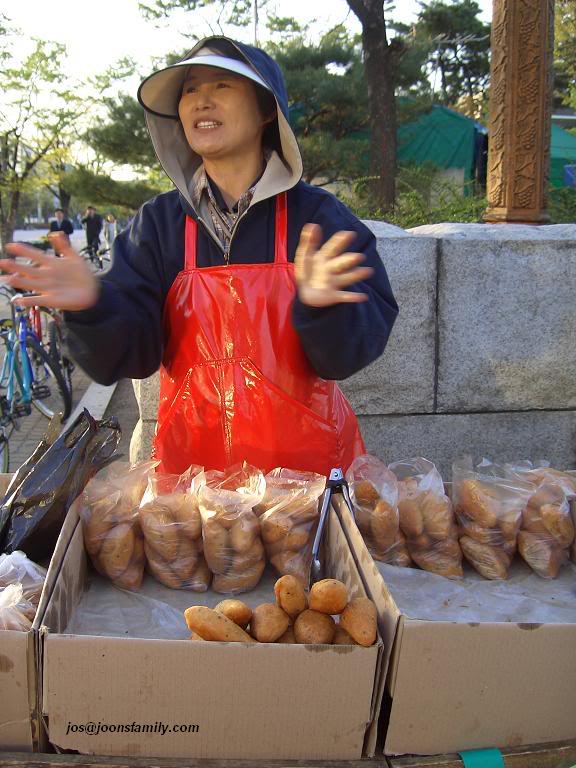 Yeoeido Park
There actually isn't much to see at this park. According to the guide book, this place used to be Yeouido Plaza. It was paved flat 27 years ago and became the park of today in 1999. And yet, there is an energy in the air- people were cycling, rollerblading, walking and playing basketball. It was evening time and people were out to relax after a hard day's work or school.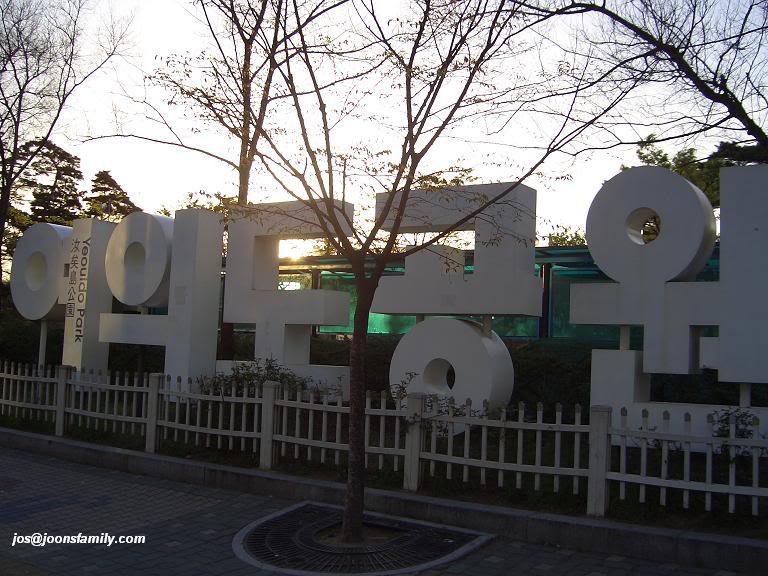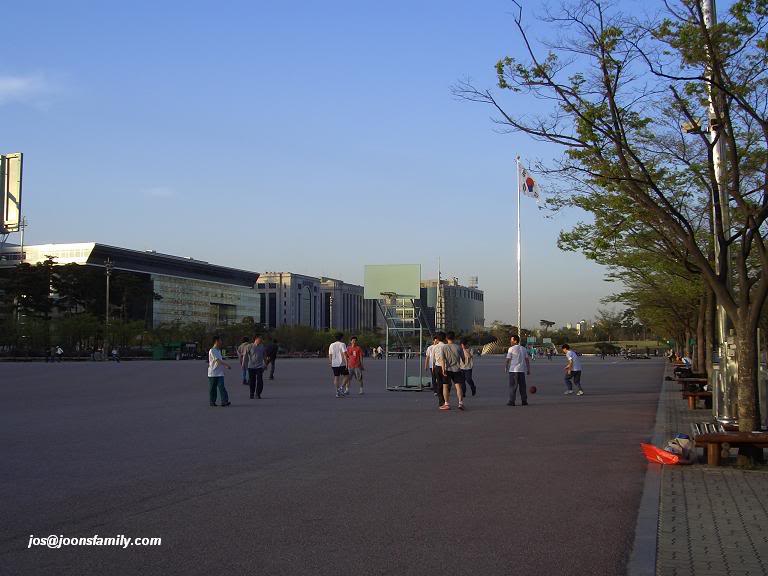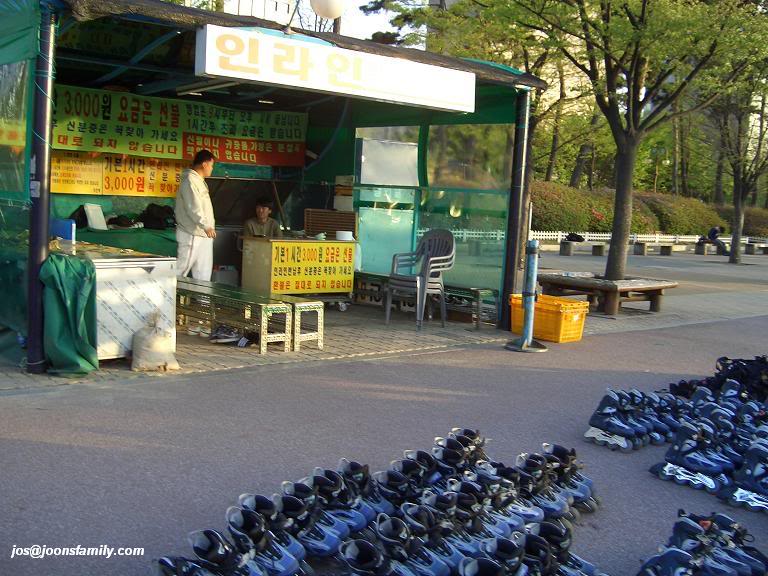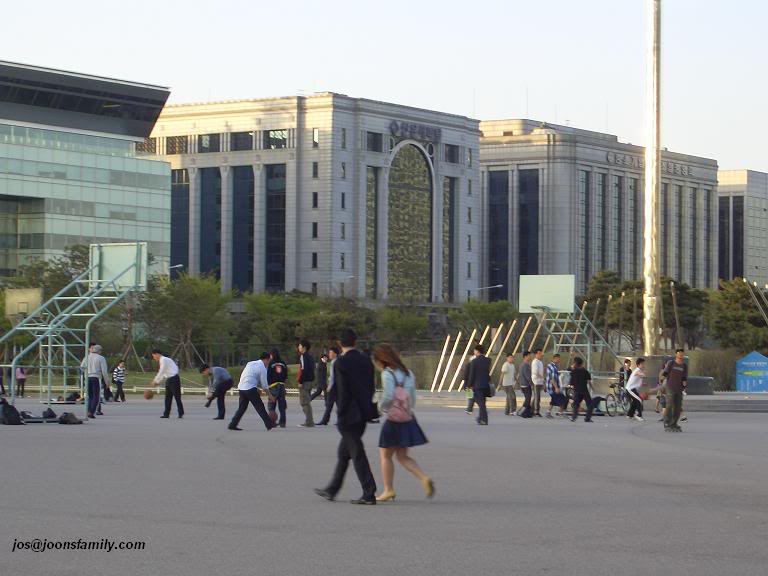 Unfortunately, there were very few cherry blossoms. I guess we were at the wrong part of the park. Sigh. By then, we were tired, hungry and cold and could not walk anymore in search of the elusive cherry blossoms.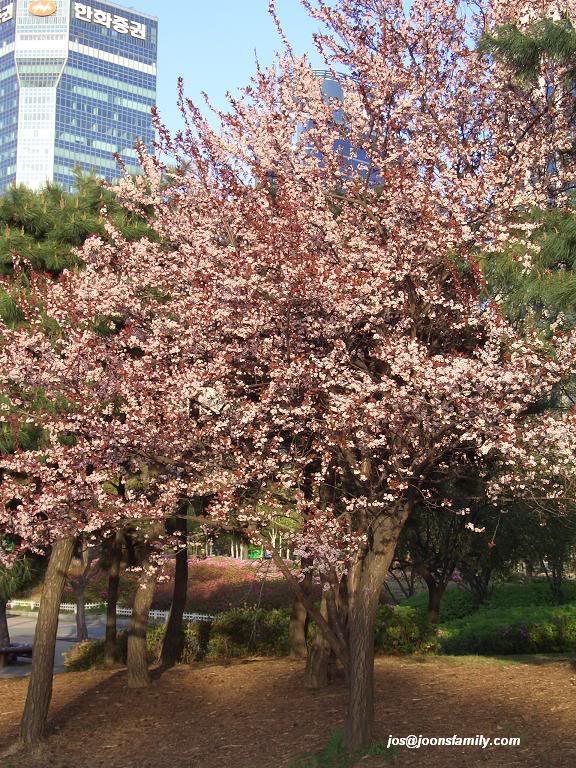 Nevertheless, the ones we saw were beautiful.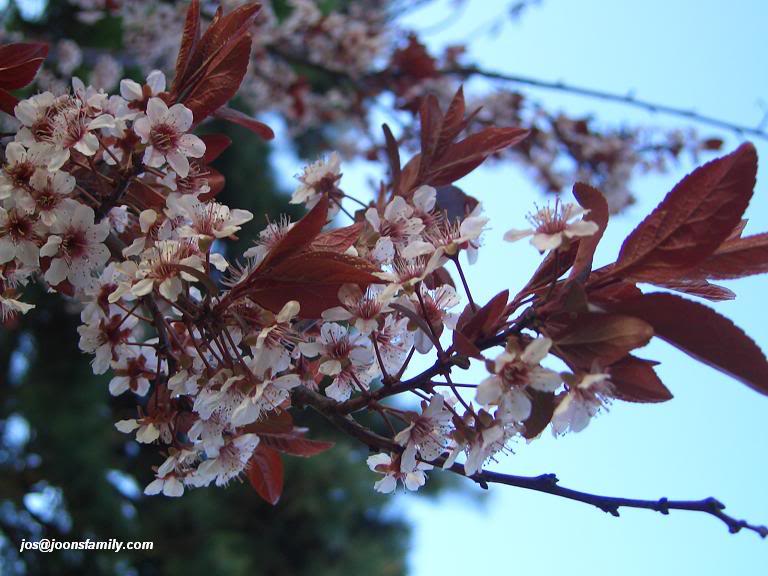 To go Yeouido Park, take Line 5 and alight at Yeouido Station, exit 1 or exit 3.
One of the pleasures of being a BYJ fan is the friendship you form with fans from other countries. And personally, the Korean fans that I've met have always been gracious, generous and warm.
I had dinner with Style, Hee-jin, Charisma and Youngsin with some of the girls at night. I had met Style and Hee-jin last year, but it was my first time meetin Charisma and Youngsun.
I was espeically happy to meet Youngsun finally, after all the help that she's given to the overseas fans. Not just for her translating, but also the help she gave to JF members when they were in Korea.
There was a flurry of exchanges- presents, photos etc. I'm ashame to say that we receive more than we give. Thank you Style, Hee-jin and Charisma, from the bottom of my heart. (Some of them will be given away at the JF's gathering in May).
Qn: How do you make 2 hours pass quickly?
Ans: Talk about BYJ.
Qn: What is there to about?
Ans: On BYJ, the talk is endless.
Unfortuantely, we all seemed to have forgotten to take photos…. Oh well, I guess there's always the next time.
The night ended for happiebb, Lina, Sheil, Irene and me with a bottle of wine in Mr Park's new cozy corner. I shall not describe the wine episode or I will be lynched by 4 women, except that the 4 giggling women woke up Mr Park's son with their laughter… Oops..Mianehaeyo….