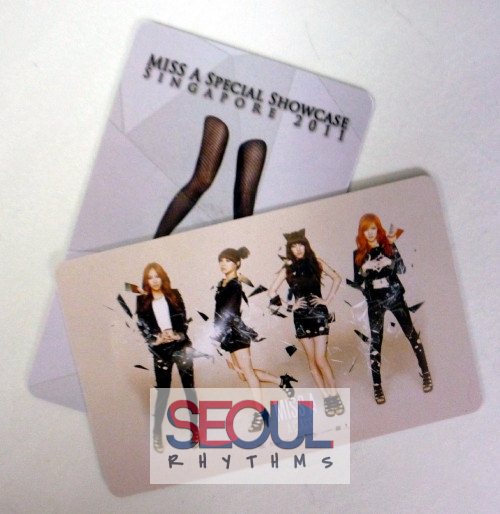 It's 4 days to the first ever Miss A showcase in Singapore and the tickets are almost sold out. If you have not managed to get your tickets to this special showcase, here's a chance for you to win a pair of tickets and possibly get your question answered by Miss A themselves. There are 2 pairs of tickets up for grab.
Contest rules and condition
1) Think of a question that you would really, really like Miss A to answer.
2) Email the questions to contest@seoulrhythms.com with the headline- 'I Want to see Miss A' and the following information about yourelf
– a) Your name as in your i/c
– b) Your contact number
– c) your id on facebook
3) Like the note post here on Seoul Rhythm's facebook.
Contest ends on 29th September, 10am.
That's all. It's simple right?
Tickets courtesy of the very nice people @ Alpha Entertainment.
Now who's counting down?