I just realised that I have lots of backlog posts to catch up- Beast, Korean Music Wave, B1A4, Kim Hyun Joong, Miss A etc.
But I had to write this piece first…boys playing with water.
U Kiss had recently just released their second album- Neverland and whilst watching the MV..I noticed that towards the end, the boys were splashing around in water. Well, ok, dancing in water.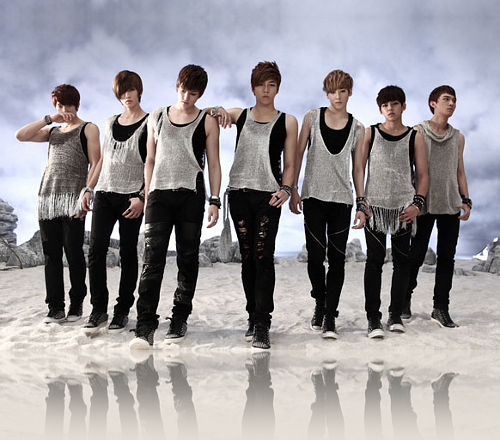 Seen the mv? Cool? I thought it was. I know my girl would certainly agree. I'm forever having to stop her from jumping into water puddles. Of course, watching 7 young strapping boys kicking up a storm in water is probably more interesting than watching a little girl jumping up and down in water for some people. There is a reason for the increase in shower/ stripping scenes in dramas nowadays (men that is).
Of course, the song has to be the heart poping kind lah, which Neverland was. I must say I've been pretty impressed with U Kiss ever since their last album- Bran New Kiss. Their style has changed, their songs have changed and personally I like it.
Now this post came aboutbecause I remembered someone just did something similar very recently…kicking and splashing around in the water. Kim Hyun Joong in his recent Break Down promotion.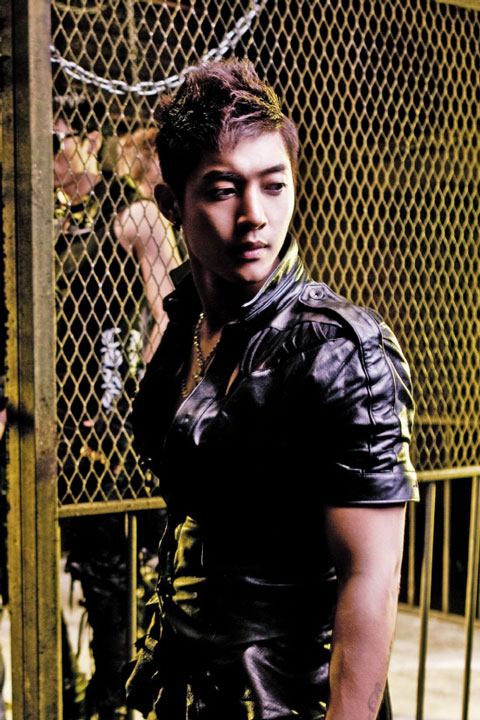 No, not in his mv, that had a lot of dogs in it. Pretty scary really. No, it was in his encore performance for MNET's 20's Choice Awards 2011 show. The water feature was added towards the end. Not sure why it was added except maybe to get his ajuma fans (he said it, I didn't…though I think he said older fans) all hot and bothered. As everyone knows, a man with a good body (this one important) in tight clothes, showing off slick moves in water is a sure success one. What do you think? Does it make him and the performance sexier?
Of course, neither U Kiss and Kim Hyun Joong were the first or the only Korean artistes to dance in water puddles. SHINee came to mind too.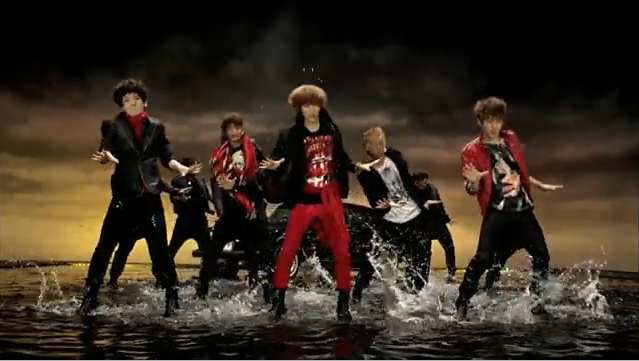 The Ring Ding Dong song (I still can't understand why anyone would have a song title like that. I keep thinking of ice-cream).
So, which did a better job? Btw, SHINee's remix of Ring Ding Dong at the recent SHINee 1st World Tour Singapore was pretty good. But it would have been fun if they could kick around in water too. hehe! A review of the concert will be up later).
But you know what, I think nobody can beat the orginal 'dancing in water' segment. It's also one of my favourite song and a most famous dance in a popular movie. But the singer in question doesn't wear any tight clothes or show off a perfect body. Actually, he was pretty goofy in the clip. But my, what great dancing. Makes me want to stand up, kick off my shoes and do a little dance too.
I present to you, Gene Kelly in Singing in the Rain.
Gene Kelly – I'm Singing in the Rain
by goldrausch
Isn't he great? I think they don't make stars (or movies) like that anymore.
I hope the above clips brings a smile to your face on a Monday morning. Have a good week ahead.
Happy Chusoek.. 추석 잘 보 내 새요!
Happy Mid-Autumn Festival… 中秋節快乐!