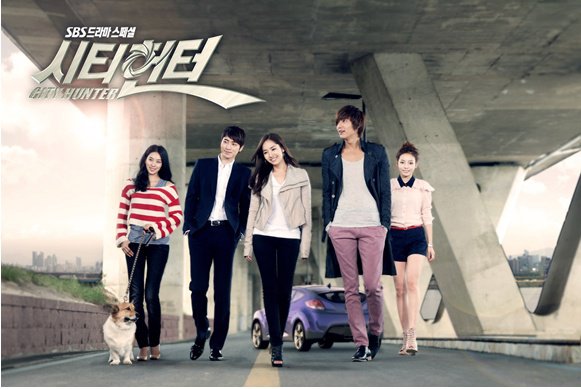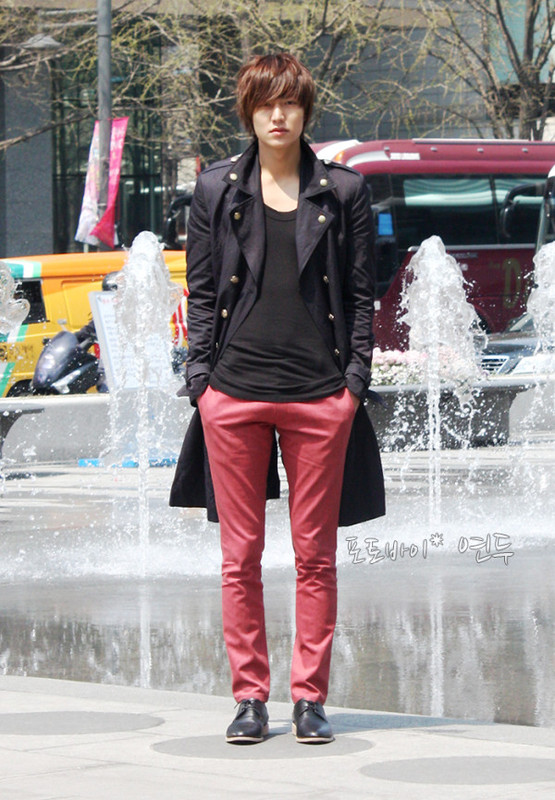 I have to admit, when I first heard that Lee Min Ho was going to star in the drama, 'City Hunter', I didn't have high hopes and thought it was a miscast, this despite the fact that the author of the orginal manga, Tsukasa Hojo had publicly approved and endorsed him as the main character. From what I remembered about the manga (which I enjoyed tremendously) as well as Jackie Chan's 1993 City Hunter movie– Lee Min Ho just did not fit that role.
And in a way, I was right, when you are watching the Korean version of 'City Hunter', you should throw away those images and memories of the original manga and movie, and watch this drama with an open mind and a new perspective. As Lee Min Ho and the producers said, this drama in a way shows why perhaps the City Hunter became City Hunter…albeit updated to year 2011 as the new modern background.
I was never a fan of Lee Min Ho, when everyone was going all gooey over him in 'Boys Over Flowers', I had my eyes on Kim Boem. But he has gained my respect and another fan with this drama and I know I'm not the only one as many have done so since it's airing including dramabeans, a very well known site on Korean drama reviews.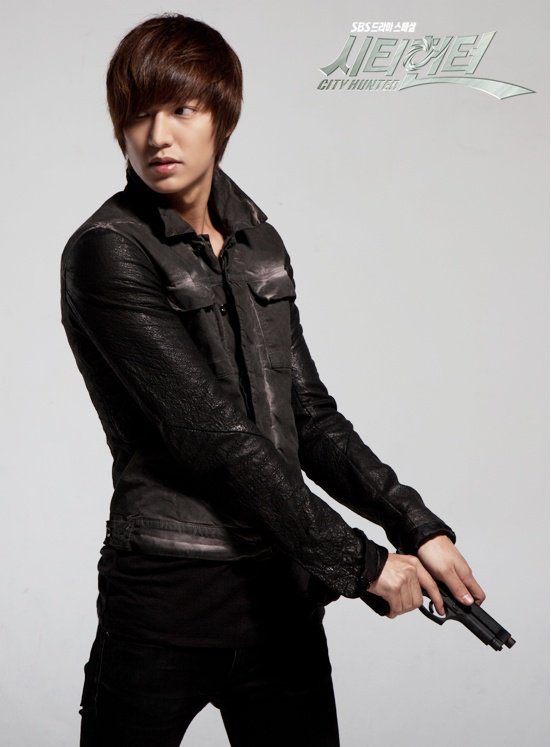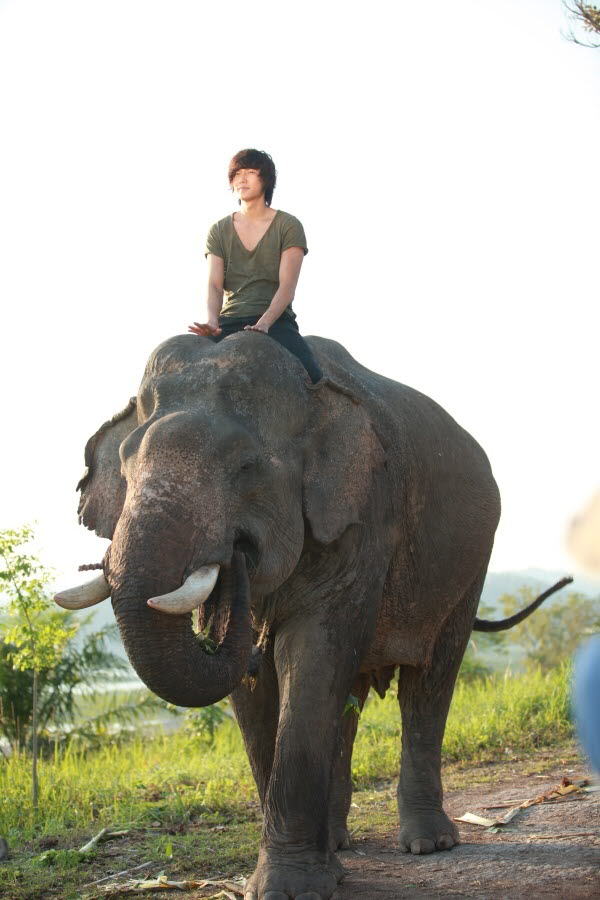 Lee Min Ho is Lee Yoon Sung, a street-wise boy growing up in Thailand amongst drugs and warlords. He received tough militant training under the watchful eyes of his stern and harsh foster father, Lee Jin Pyo. Despite that, he remained a compassionate and relatively cheerful guy. One day, he learnt the secret of his father's death and decided to embark on revenge, which was the sole reason for his foster father's harsh training. He worked hard and was eventually was accepted into the prestigious MIT for his further education (though for the life of me, I can't understand why it has to be MIT…). He gets a job in the Blue House as part of the Special Security Department.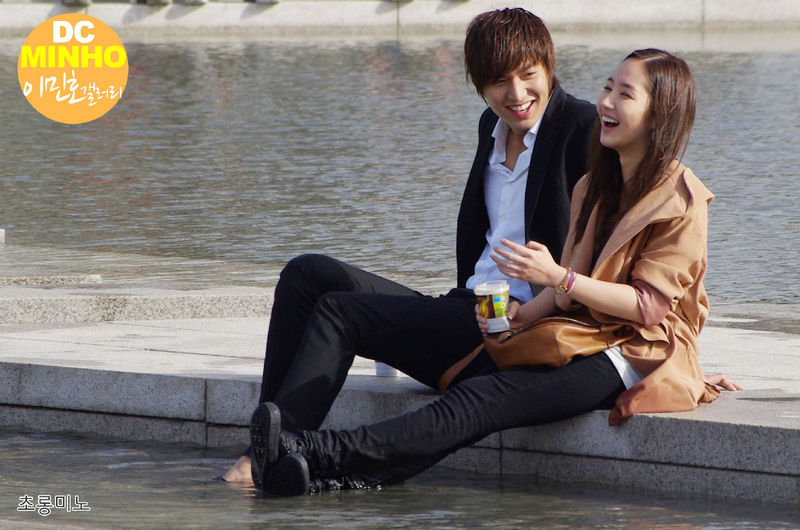 Somewhere along the revenge road, he met and fell in love with Kim Na Na (Park Min Young). But the City Hunter lives a dangerous life..hunted by crime-doers and the government, his enenies and his loved ones. Dare he love at all?
Watch how he exact his revenge the City Hunter style and brings justice in his own way. I understand that Lee Min Ho refused to use a double, so expect to see some pretty nifty actions, all executed by the man himself personally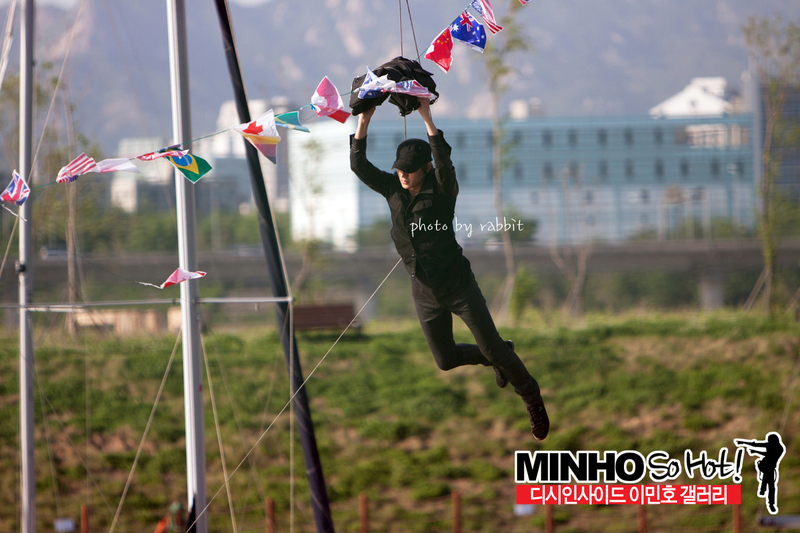 plus humour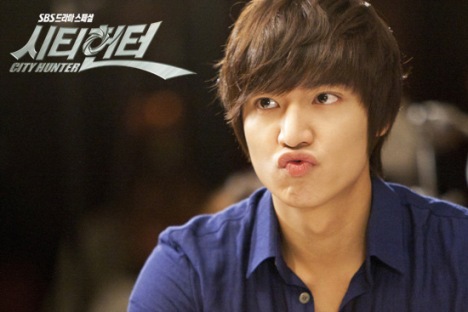 as well as the obligatory shower scene in practically every drama now…though I'm not complainging in this instance.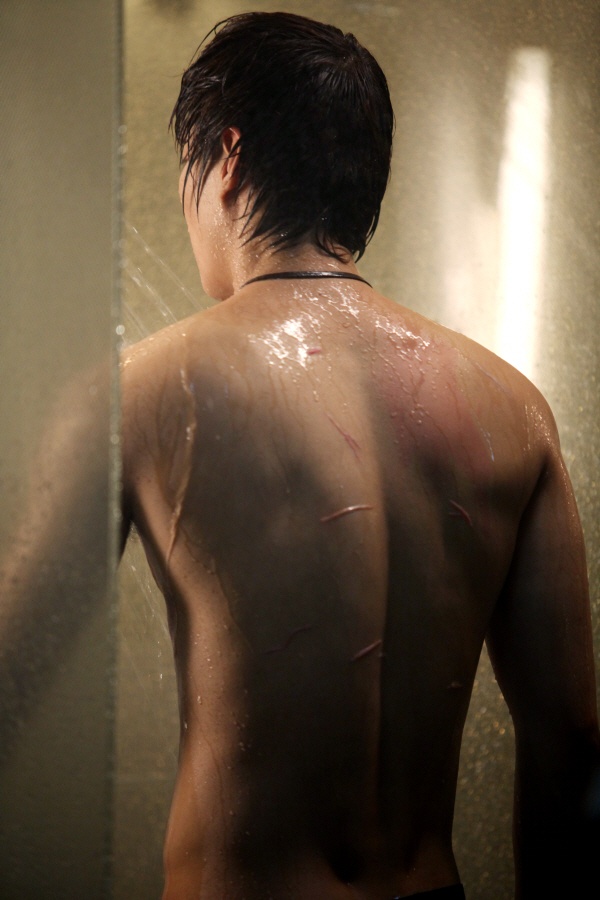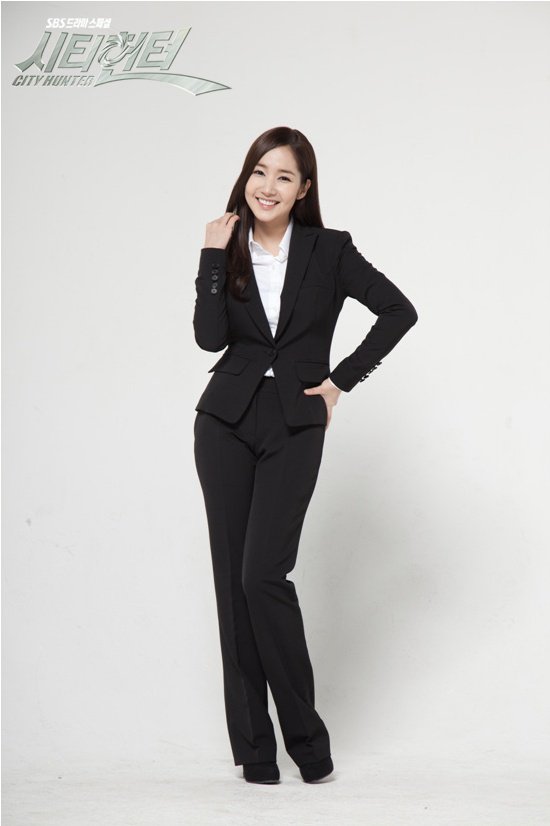 Park Min Young is Kim Na Na, a bright and cheerful girl who has had a rather hard life because of a traffic accident to her parents years ago. With her mother dead and her father in a comatose state, she has had to fend for herself, with the occasional help from her 'Daddy-Long-Legs'. She lands a job as a bodyguard in the Blue House. Whilst moonlighting as a driver, she meets Yoong Sung, who ended up paying for her father's operaton. Now she is indebted to him!
I've never seen any of her dramas. Her most well known drama is probably 'Sungkyunkwan Scandal' with Yoo Chun of JYJ, so I do wish she has a more meaty role. Still, I'm liking what I see so far and the action has picked up half way through the drama.
There didn't seemed to be much chemistry between him and Lee Min Ho at the start but I'm beginning to see some sparks now.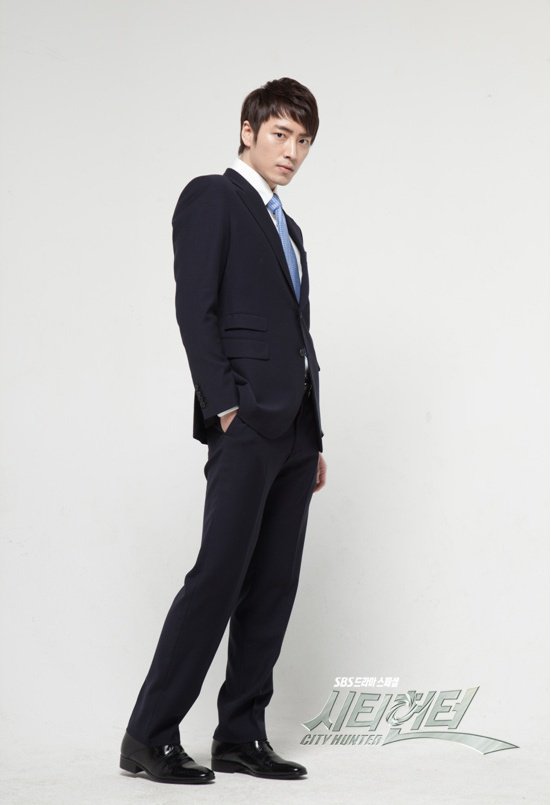 Lee Joon Hyuk is Kim Young Joo, an upright public prosecutor who is determind to carry out justice according to the law. He first met Kim Na Na in a pub whilst under cover and develops an interest in her. Determind to catch the City Hunter, whom he suspects to be Lee Yoon Sung, he tries every possible legal way to prove it. This is the first time I've seen Lee Joon Hyuk act and I must say he is his acting is pretty decent plus he is very much eye candy too. Unfortunately, he is up against the City Hunter, so I guess it's going to be a futile fight for attention.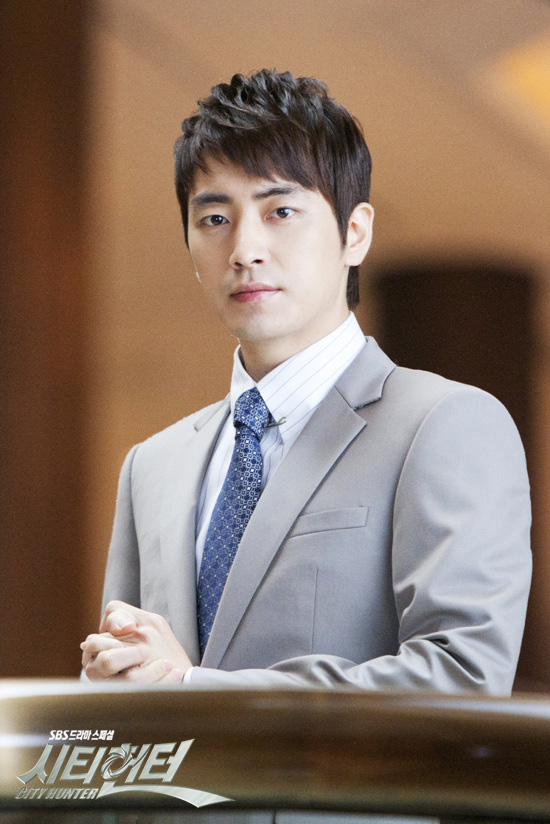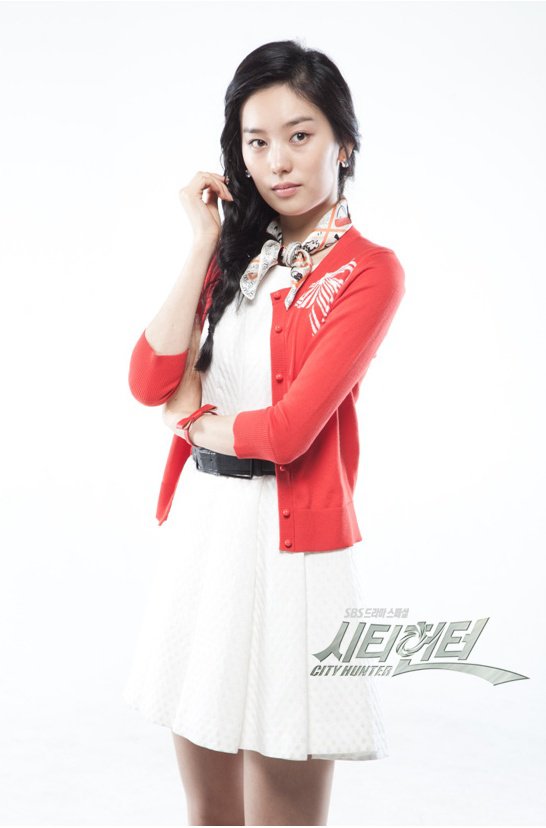 Hwang Seon Hee as Jin Soo Hee is the second femal lead in the drama. She is the Director of a veterinary hospital near the Blue House. She also happens to be the ex-wife of Kim Young Joo, the public prosecutor. There doesn't seemed to be too much of a hint that there's love interest towards Lee Yoon Sung, which is fine by me as I failed to see why there must always be a complicated love relationship in a Korean drama. She will however, proved to be very much a friend of the City Hunter by helping him again and again. And oh, her character gusty….I like.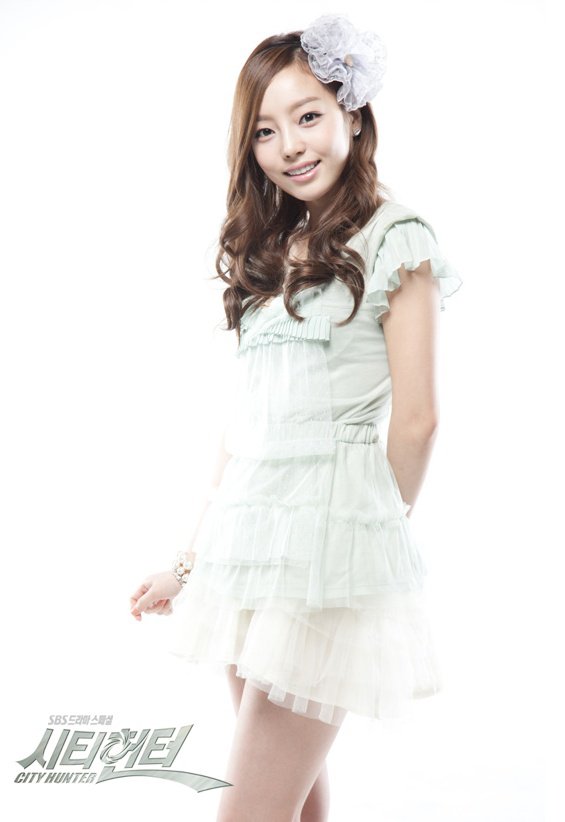 Although she has a very minor role, she still appears in the official poster. Such is the power of K Pop. Goo Ha Ra (of the girl band Kara) is the youngest, spoilt duaghter of the president. Kim Na Na and her colleague are assigned as her bodyguards. She develops a crush on Lee Yoon Sung and insists on having him as her personal tuitor. This is Goo Ha Ra's acting debut and though she has yet to make an impression on me, it is not entirely her fault as her role is well, redundant, unless the scriptwriter is going to prove me wrong within the next 8 episodes. Her fans, though, I'm sure are absolutely delighted. Btw, she is also now dating with Yoon Hyung of Beast………
Two other minor characters play a major role in the drama.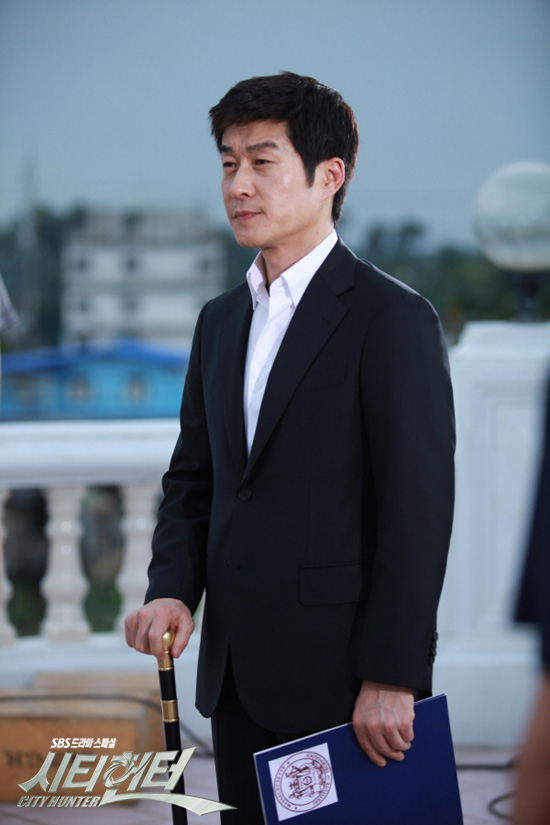 Kim Sang Joon is Lee Jin Pyo, the foster father of Lee Joon Sung. In his twisted world of revenge and hatred, he kidnapped the baby Lee Joon Sung to filfil his aim of exacting revenge from those who betrayed him and his fellow countrymen (including Lee Joon Sung's father). This man is really a veteran. Man, he is good. He looks scary when he is plotting. You don't want to mess with this guy at all.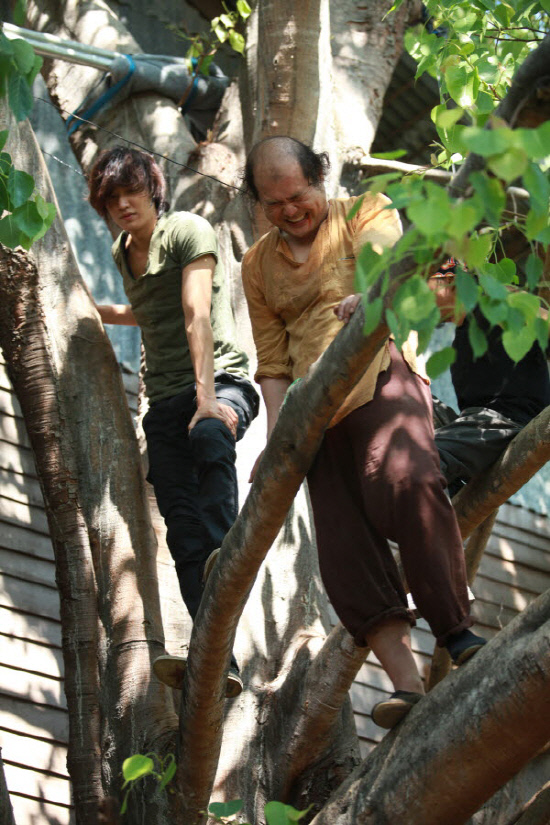 Kim Sang Ho is Bae Shik Joong, a man who is utterly loyal to Lee Joon Sung after the latter saved him from a group of gangsters in Thailand. He is also linked to Kim Na Na (cannot say why now…you must watch), hence his plea to Lee Yoon Sung to take care of her when he is in Seoul. This guy is truely funny without trying hard. Absolutely hilarious.
And the above are the main characters in the drama.
The story opened with the attempted assasination of the Korean president in Burma (Myanmar) in October 1983 (this is a real incident). 16 people from South Korea were killed in what is widely suspected to be the work of the North Korea. In retaliation, 5 of the highest ranking officials in South Korea approved the assasinations of top ranking North Korean officials, to be carried out by 21 specially selected men, including Lee Joon Sung's father, Park Moo Yul and his good friend, Lee Jin Pyo. Due to a change in political circumstances, the 5 South Korean officials had to terminate the 21 soldiers in an attempt to hush up an operation that was never approved by the president. Lee Jin Pyo became the sole survivor and the rest of the story developed from here.
City Hunter is now currently the top drama within that time slot for the Wed/ Thur dramas. It's high ratings is due in no small part to the script writer and director as well as the production team. The storyline has been fast paced so far and each episode always seemed to end in a cliff hanger. No mean feat considering it's already episode 12 in Korea. Lee Min Ho is of course a big contributor to this success as well because of his acting. No longer the one dimensional character in Boys Over Flowers, he has shown all of us that he is capable of a variety of expressions mainly expressed through his eyes….
Of course, the fact that he is aboslutely delicious probably added to the hot factor… Somehow, he reminds me of Pierce Brosnan in James Bond. I do love a confident man with a gun.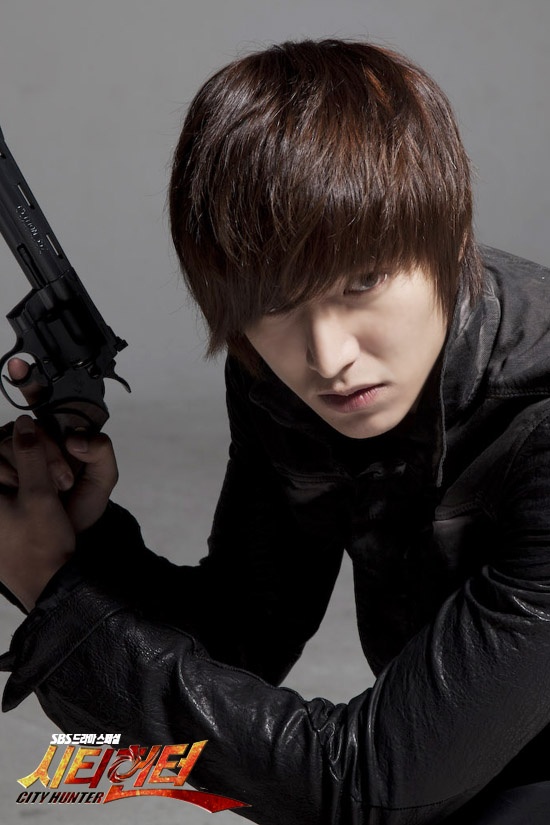 City Hunter will air on the channel ONE (channel 823) and ONE HD (channel 876) from 4th July every Monday & Tuesday at 9.05pm with Chinese subtitles. To subscribe to the channel, call StarHub TV for more information.
In conjunction with the premiere, the very nice people at ONE has also given Seoul Rhythms 5 special City Hunter packages to be given away to 5 special fans who only need to answer a very simple question. For more information on the contest, click here or check out under the contest section.