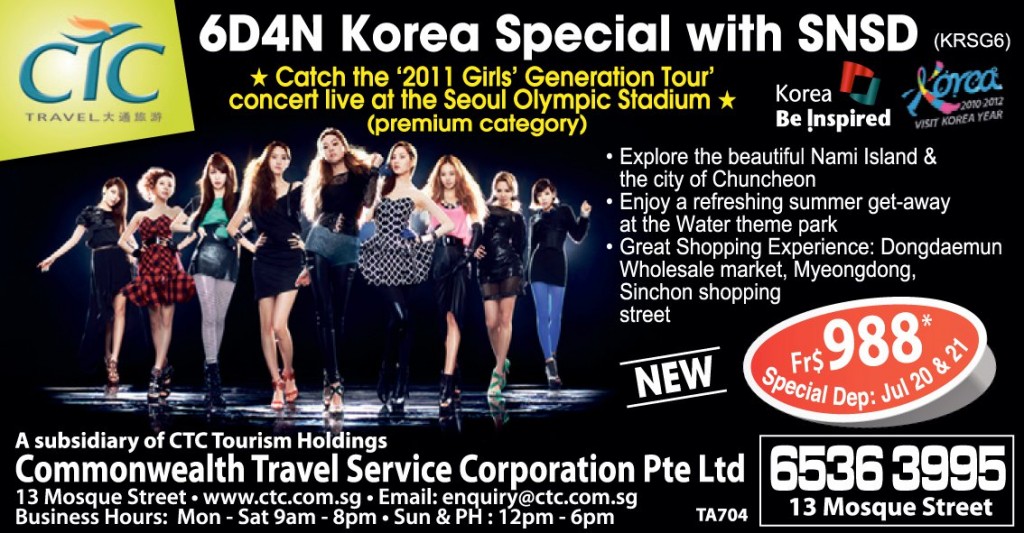 Depsite all the concerts, showcases and fan meetings that have been happening here in Singapore, nothing beats watching it in the country where it all began- Korea. The atmosphere, the hype, the vibe are all very different. That is why fans travel to Seoul to watch concerts when they can. Problem is, it's not always easy to get the tickets because well, most of us don't have a Korean ID and no speak Korean well enough to tackle those internet sites.
For those keen on watching SNSD/ Girls Generation's upcoming concert in Seoul this coming July, you may just want to take up the travel package offered by Korea Tourism Organisation/ Commonwealth Travel Services Travel. Not only are you assured of a premium seat (and we know how hot thoses seats are), you also get to see land of Hallyu Wave as well. (I missed the shopping in Myeong dong & my andong chicken…. 🙁 Wish I could go…..)
The package starts as low as $988 and includes air tickets, premium concert tickets, accomodation, transport and sight seeing for a 6 Days 4 Nights tour. A pretty good deal considering that air ticket alone could set you back by at least a S$1,000+.
For more information, please call Commonwealth Travel Services @ 6536 3995 or email them @ enquiry@ctc.com.sg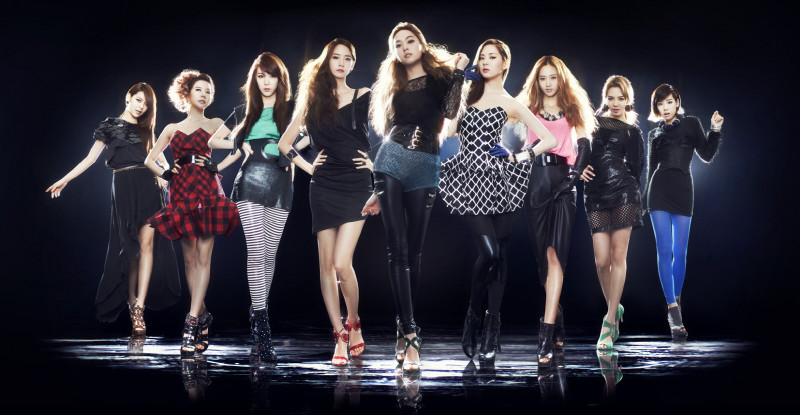 Departure dates are 20th & 21st July 2011. Concert dates are 23 & 24th July 2011.
Girls Generation is scheduled to release their first Japanese album on the 1st June. Here's a mv of their latest song, Mr Taxi